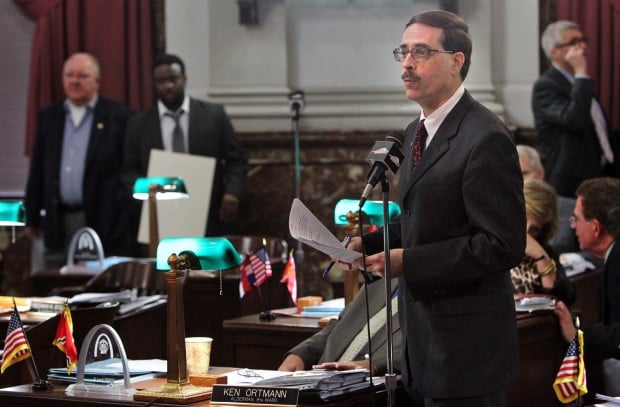 Alderman Craig Schmid, chair of the public employees committee and sponsor of Slay's two bills, said that he needed to get discussion started. Aldermen have just six more regular board meetings and will need at least three to pass the bills.
"We're aldermen. And I'm the chair of the committee. And it's the committee on public employees. And firefighters are public employees," he said. "I know of no rule or law that puts a gag order on the right of democracy in a public committee that deals with those topics ordinarily."
"We've got to start discussing this in other venues," Schmid said. "Other than people just being upset in the rotunda."
Some aldermen grumbled about broken protocol - that Schmid called the hearing before President Lewis Reed had assigned the bills. But they listened as mayoral staffers presented details of the plan, which would essentially close the current Firemen's Retirement System of St. Louis and start a new city-run system, and asked about two hours of questions on the subject.
"Is there a time where pension benefits will be higher than payroll?" asked Alderman Jeffrey Boyd.
"Well, you're almost at three-quarters now," responded Budget Director Paul Payne. Maybe 10 more years, he continued, and the benefits will hit that mark.
"This is a serious place that we're in," said Alderman Marlene Davis. "I want to get past the adults, who have dug their heels in the sand."
Schmid had a second hearing scheduled for Tuesday, but he cancelled it earlier today.