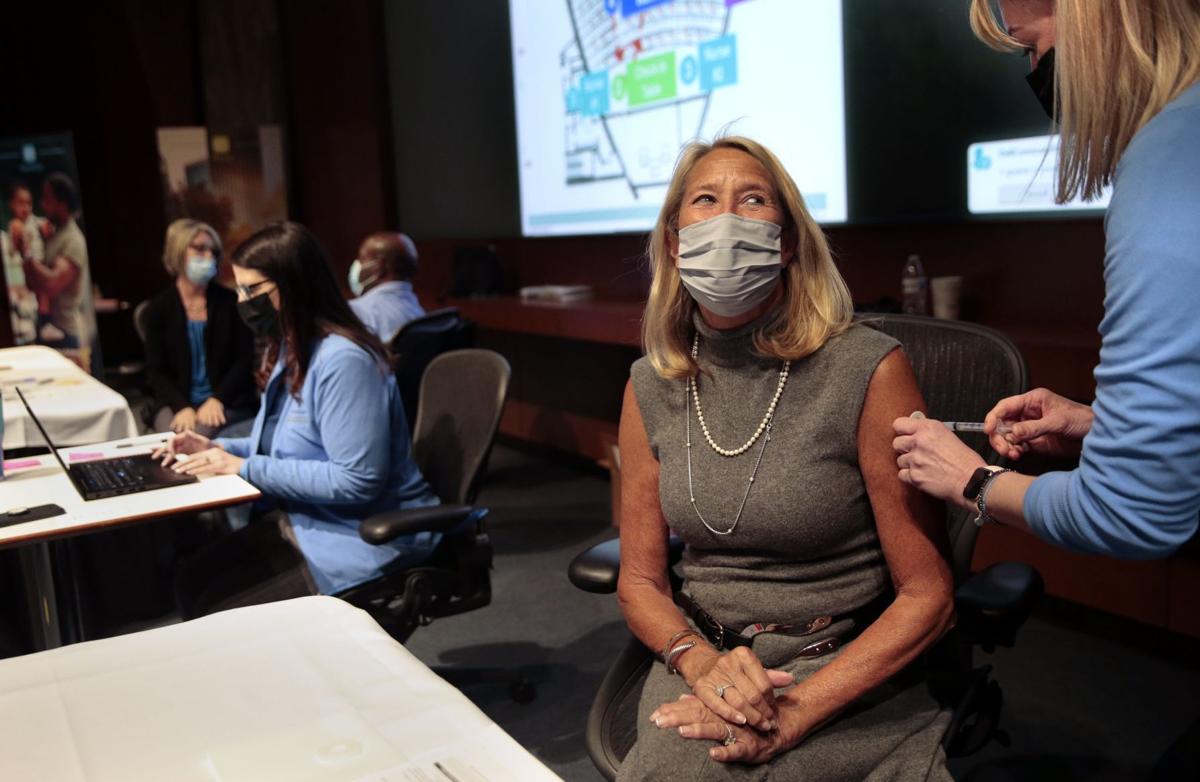 ST. LOUIS — As Missouri's supply of COVID-19 vaccines increases, and more residents become eligible for doses, some area employers are beginning to immunize their workforce.
This week vaccinations began at the Amazon fulfillment center in St. Peters, and at Emerson's campus in Ferguson.
Lal Karsanbhai, president and CEO of Emerson, said he wanted to offer employees a straightforward way to get the vaccine. For weeks, he said, he had been hearing stories of Emerson employees driving two or three hours to get a dose.
"That's a way where we can help. Make it easy, make it accessible," Karsanbhai said.
On March 15, more than half a million Missourians became eligible for the vaccines, when the state opened the door for teachers, child care workers, and employees in sectors like energy, communications, transportation and water. On Monday, the state is expected to open Phase 2, which is estimated to include 880,000 more people, including employees in construction and critical manufacturing, among others. And Missouri Gov. Mike Parson has said that on April 9, all residents age 16 and older will become eligible.
A recent survey by the advisory firm Willis Towers Watson found that nearly one in four employers are either obtaining COVID-19 vaccines for employees, or facilitating access to vaccines through a third party. And of the employers surveyed, 84% said immunizing the population will help the economy; 80% said it will help employees return to the workplace.
Vaccinations began on Thursday at Amazon's fulfillment center in St. Peters. Clint Hall, the facility's director of operations, said Amazon employs at least 2,000 full-time workers in the area. Hundreds have signed up, and the third-party company Concentra will be offering the vaccines over at least five to seven days.
Amazon's first on-site vaccinations in the U.S. were at fulfillment centers in Missouri, Kansas and Nevada, and the company plans to soon begin in other states. Amazon employees qualify for vaccines in Missouri under Phase 1B Tier 3, as part of the transportation systems sector, according to a spokeswoman.
Emerson employs about 1,300 at its Ferguson campus, and about 800 people have signed up for vaccines, Karsanbhai said. Some employees, he noted, had already been vaccinated elsewhere.
The company received a first shipment of 500 doses, and on Wednesday started vaccinations. The company will order another 500-dose allotment in the near future, and once all of the employees who want vaccine have received it, Karsanbhai said, he hopes to offer immunizations to their dependents.
'Be flexible'
During the pandemic, some of Emerson's employees have been working from home, and some in the office. Karsanbhai hopes the vaccines will make it easier to eventually resume travel and in-person meetings, but certain parts of remote work, he thinks, will become permanent.
"People want to be in the office," Karsanbhai said. "People want to collaborate, and innovate and be together. But we also, as an employer, want to be respectful of the needs that people have at home ... so we're going to be flexible."
Missouri reported on Friday that 1.46 million people have received a first dose of vaccine, or 24% of the population. And of those, 815,829 have been fully vaccinated.
Missouri reported 479 new confirmed cases and 451 new probable cases of COVID-19 on Friday. The seven-day average of new confirmed cases rose to 696, from 633 one week earlier, according to a Post-Dispatch analysis. The state also reported three more deaths due to the virus.
Illinois reported 3,002 new cases of COVID-19 on Friday, up from 2,190 the day before. It also reported 30 more deaths due to the virus.
The St. Louis Metropolitan Pandemic Task Force reported 32 new COVID-19 patients admitted to hospitals in the area, down from 45 the day before. There were a total of 227 coronavirus patients across area BJC HealthCare, Mercy, SSM Health and St. Luke's Hospital facilities.
Targeted vaccination event in St. Louis
Hundreds attended a COVID-19 vaccination event at the Victor Roberts Building in St. Louis on Saturday, March 27, 2021. The goal of the two-day, invitation only event, was to vaccinate 1,200 people targeting those in who live in the 63103, 63106, 63107, 63108, 63112, 63113, 63115 & 63120 zip codes. Home State Health put on the event with help from Affinia Healthcare, SSM Health, St. Louis Urban League, MTM, Saint Louis University, ArchitectNow, First Student and Senator Karla May.  
Targeted vaccination event in St. Louis
Targeted COVID-19 vaccination event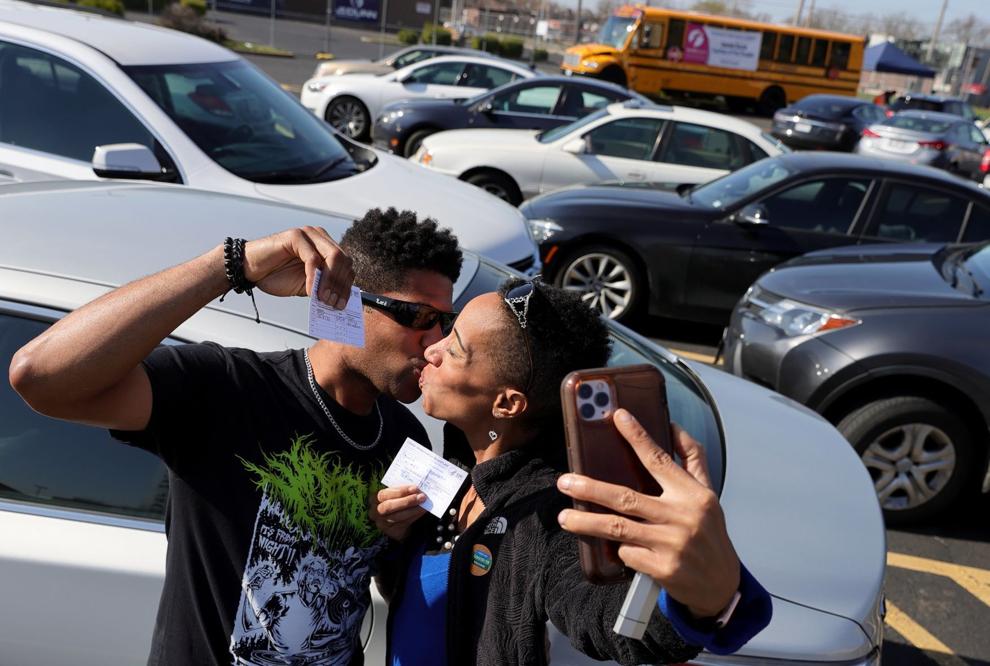 Targeted COVID-19 vaccination event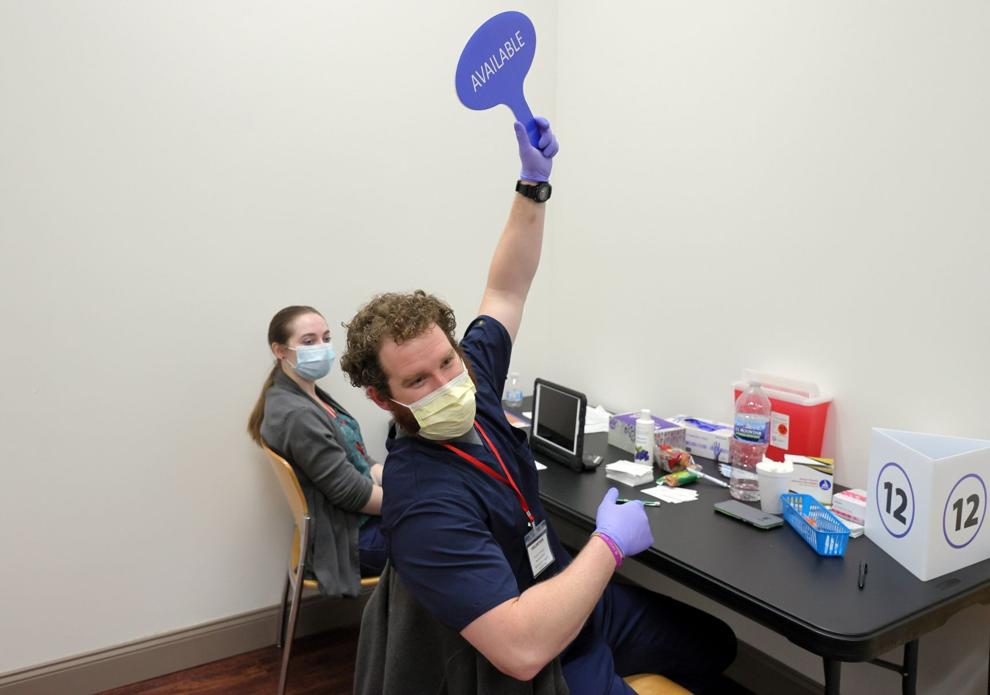 Targeted COVID-19 vaccination event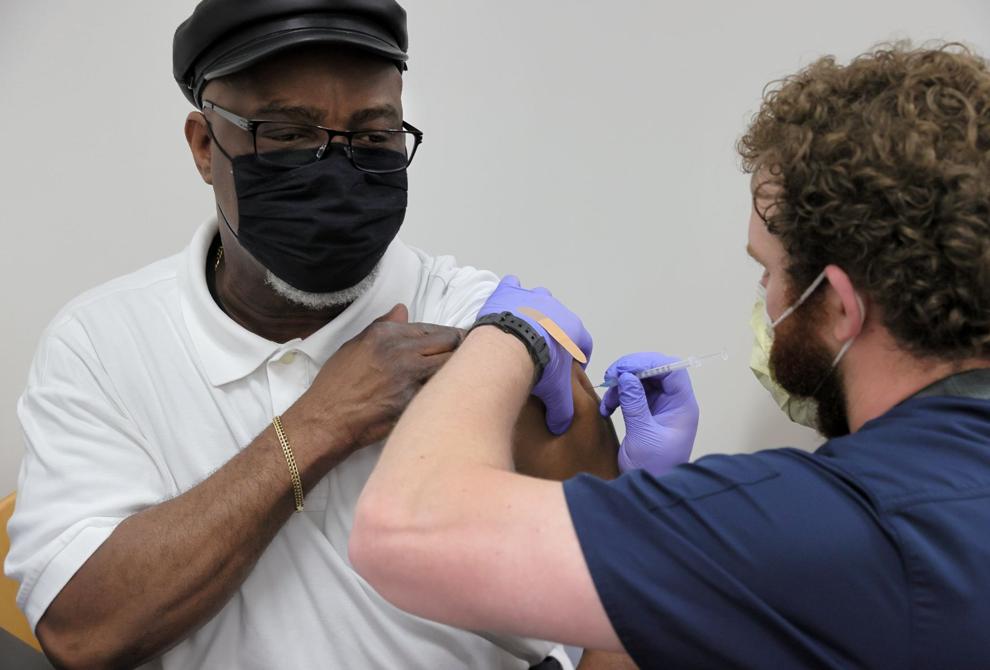 Targeted COVID-19 vaccination event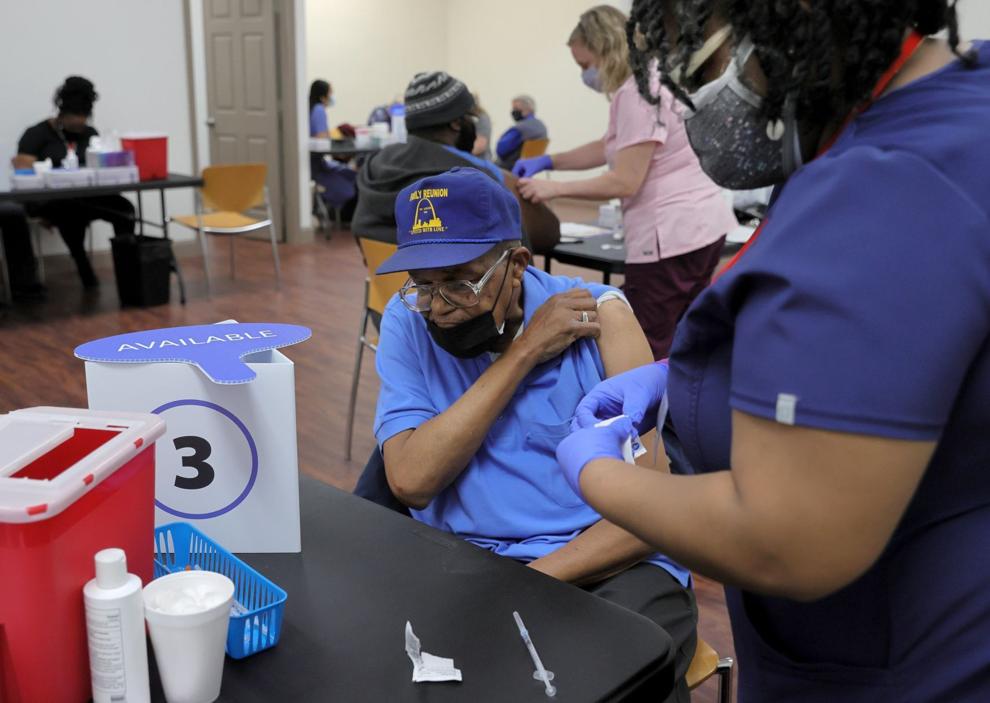 Targeted COVID-19 vaccination event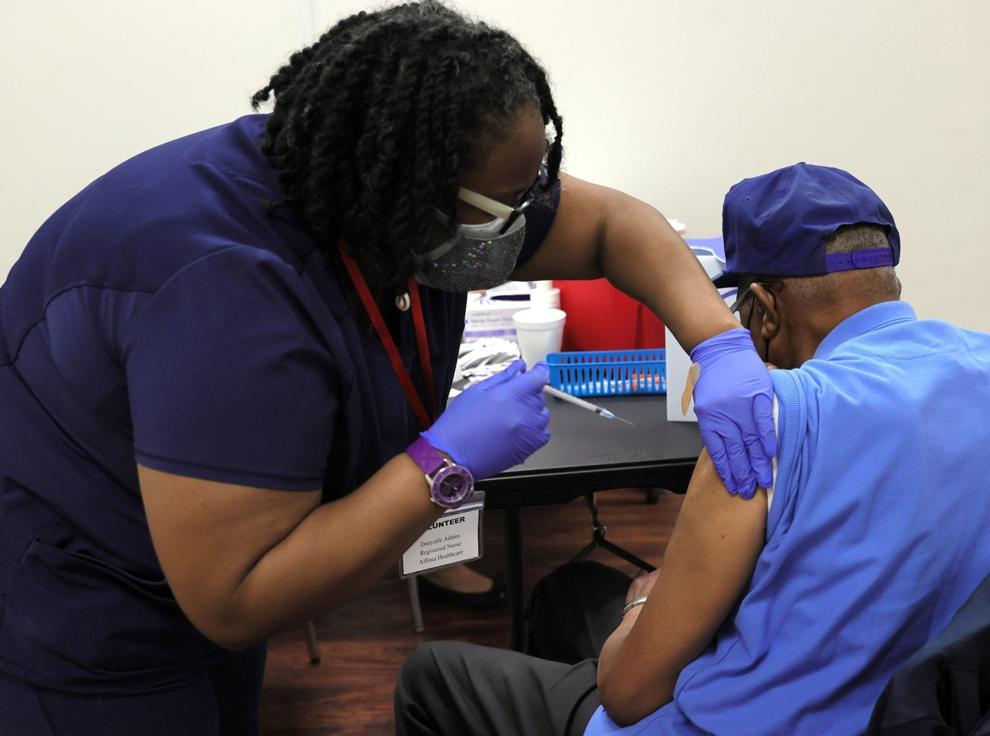 Targeted COVID-19 vaccination event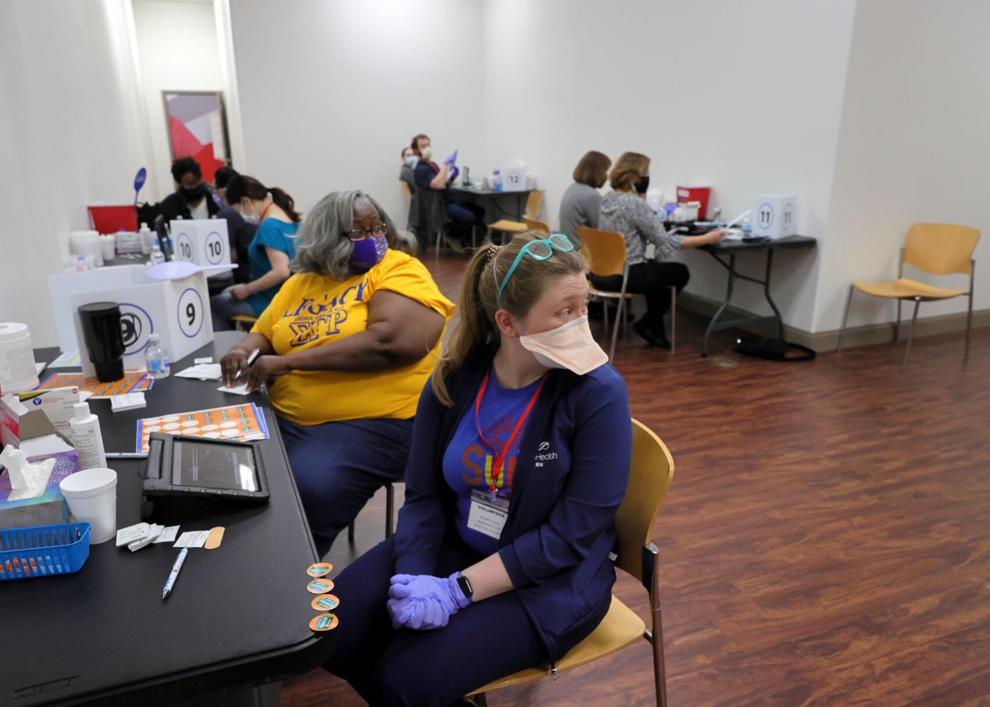 Targeted COVID-19 vaccination event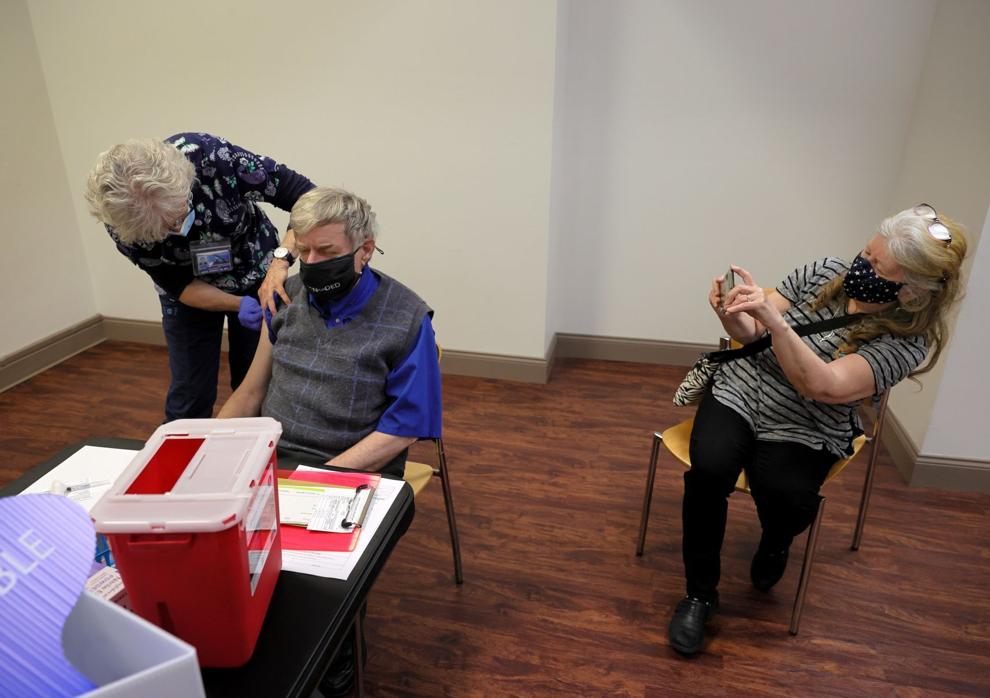 Targeted COVID-19 vaccination event