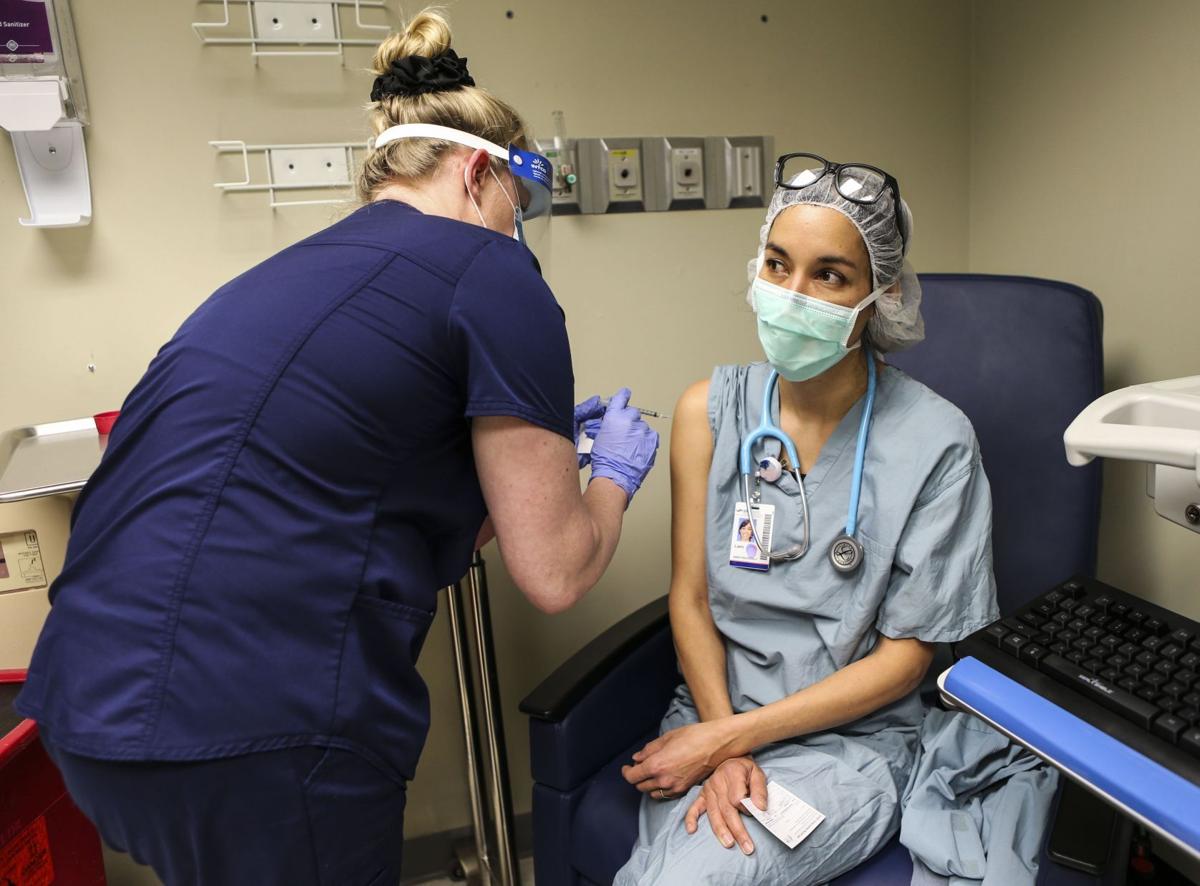 ST. LOUIS — Two major area health care systems announced COVID-19 vaccination sign-ups on Tuesday, and the region and state reported the lowest coronavirus rates and hospitalizations in months.
BJC HealthCare and SSM Health both said they had launched online portals for residents. Over the past week, all four of the region's major hospital systems and several local county health departments have allowed residents to pre-register, or to receive notifications about vaccine events in the community.
At least one hospital official said she has been encouraging people to register in multiple places.
"We don't know exactly what the health department will get. We don't know exactly what we will get, in terms of vaccine," said Dr. Hilary Babcock, a Washington University infectious disease specialist at BJC HealthCare. "I think it's completely fair for people to register on every list."
At the same time, the region and the state again reported declines in coronavirus infection rates and hospitalizations: New virus cases fell to 1,357, sending the seven-day average to 1,869, the lowest level since Oct. 28, according to a Post-Dispatch analysis. The state also reported 2,392 hospitalized COVID-19 patients, down from 2,517 the day before, dropping the seven-day average to 2,538 — the lowest in two months.
As of Monday, an estimated 3.2 million Missourians are eligible to receive vaccinations. But that number far outpaces supply. The state had received 529,000 doses, the Centers for Disease Control and Prevention said Sunday.
Lisa Cox, a spokeswoman for the Department of Health and Senior Services, said in an email Tuesday that the state is working on a vaccination registration system that would be available to Missouri's public health departments, and more information would become available in the next few weeks.
The St. Louis County health department announced on Tuesday that it had received its second shipment of the vaccine manufactured by Pfizer Inc. and BioNTech, which included 3,900 doses. Still, more than 200,000 people have registered for vaccinations through the county website so far.
The health department has administered 1,154 doses, even though its first shipment only contained 975, because some vials contained enough for extra doses.
Through BJC HealthCare, residents can register online, and once vaccinations are available for their category, they will be invited to make an appointment. Applicants do not have to be current BJC patients, but must reside in either Missouri or Illinois. Anyone who registers will receive a confirmation email within a day or two, letting them know their information has been received. People can sign up even if they are in categories that aren't eligible yet, and they will be notified when vaccine is available for their group.
BJC is still mostly vaccinating health care workers, in Phase 1A.
SSM Health patients can register for an online account with the health system. Once appointments are available, they will receive an email with instructions to schedule a vaccination. As of Tuesday, SSM was only taking signups from existing patients, but a spokeswoman said the system will soon have a process for non-patients.
Mercy launched an online portal on Thursday for people to sign up to be notified when an appointment is available, and St. Luke's Hospital on Friday launched a similar online system.
The St. Louis Metropolitan Pandemic Task Force reported 80 new COVID-19 patients admitted to hospitals in the area, and a total of 668 virus patients across area BJC HealthCare, Mercy, SSM Health and St. Luke's Hospital facilities — down from 670 the day before. Hospitalizations have generally declined since hitting a peak of 962 on Dec. 1. Task force data lags two days.
Illinois reported 4,318 new cases of COVID-19 on Tuesday, up from 3,385 the day before.
The seven-day average of new cases fell to 5,195, the lowest level since Oct. 29. There were 3,335 hospitalized COVID-19 patients statewide, as of Monday night, the lowest level since Oct. 31.
The state also reported 33 deaths due to the virus.
Missouri reported seven deaths due to the virus.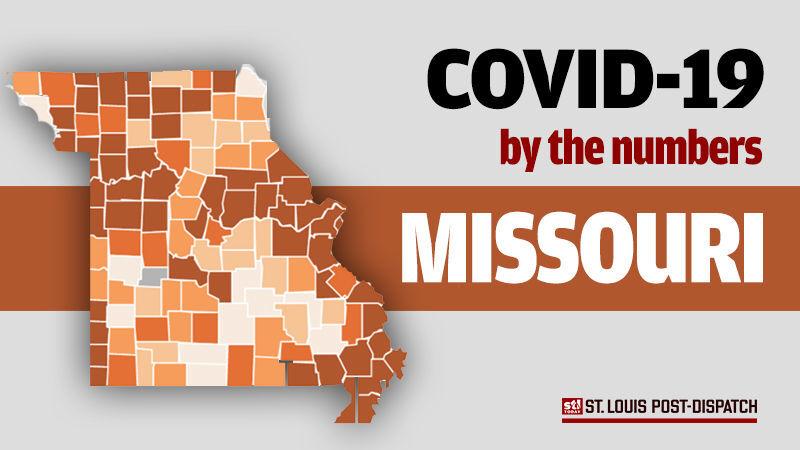 NOTE: Missouri updated its data dashboard on Sept. 28 to delete duplicate cases. This resulted in a decrease of total cases which caused the daily count to reflect a negative number.
Note from St. Louis Metropolitan Pandemic Task Force regarding the numbers for July 20: There was a delay in reporting some test results leading to the increase in reported hospital admissions.
Note from Missouri Department of Health and Senior Services: Note: Due to an abrupt change in data measures and the reporting platform issued by the White House on Monday, July 13, and effective Wednesday, July 15, Missouri Hospital Association (MHA) and the State of Missouri were unable to access hospitalization data during the transition. .