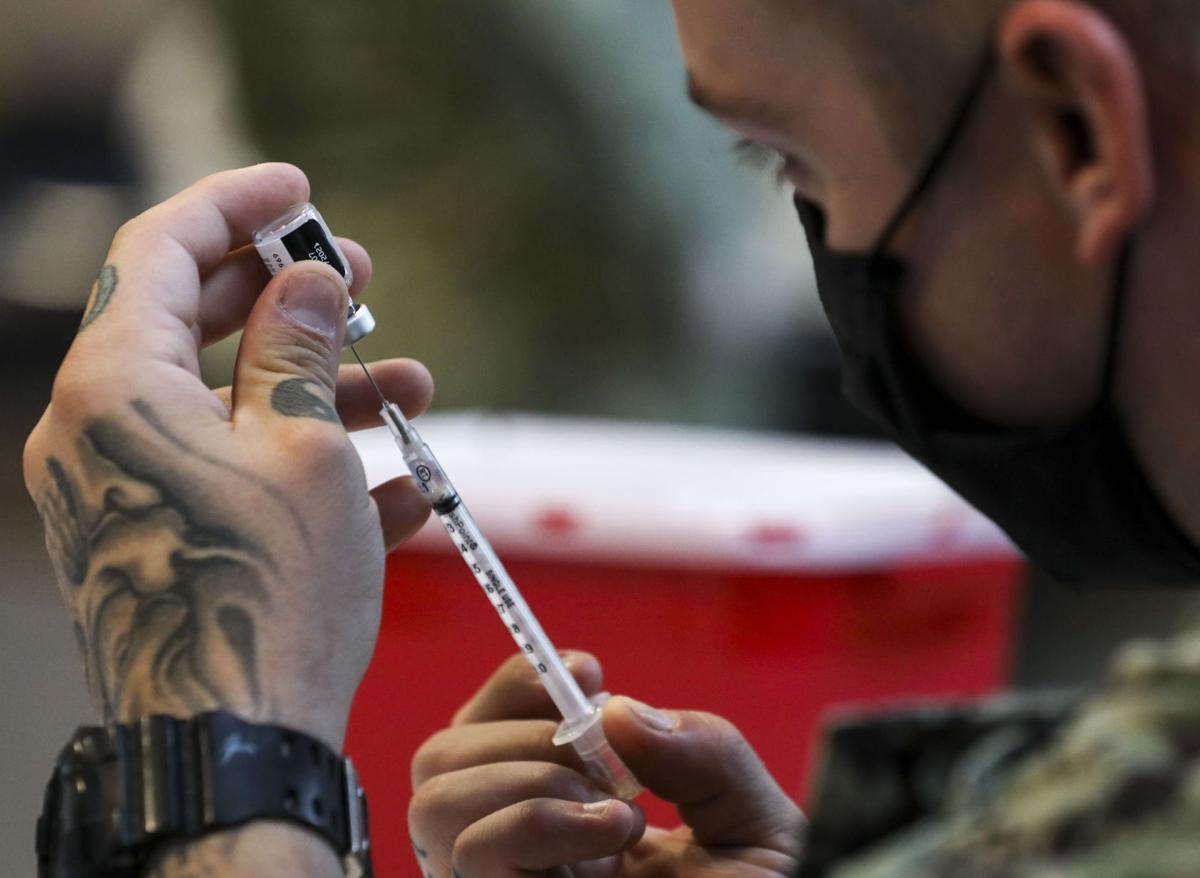 ST. LOUIS — Missouri on Friday broadly expanded COVID-19 vaccine eligibility, allowing health care providers to begin administering doses to all residents 16 and older.
At the same time, St. Louis County announced it would eliminate a midnight curfew that has been in place for restaurants, bars and casinos.
"We are hopeful that with more people getting vaccinated, we can continue our gradual reopening of St. Louis County, focusing on the safety of our residents and employees," County Executive Sam Page said in a statement announcing the changes.
The county also on Friday allowed outdoor youth and adult sports officials to remove their face coverings and arcade games to restart, as long as they're cleaned between customers and located separate from dining areas. Customers must wear face coverings and remain distanced.
Some county establishments said on Friday that the change to the curfew won't affect their hours.
"We didn't even stay open until midnight on St. Patrick's Day," said Dan Schultz, operating manager for Fallon's Irish Bar & Grill in Olivette. Schultz said it has been difficult to hire new staff members during the pandemic, and he does not want to make employees work even longer hours.
Even with more workers, he said, he's not sure the bar and grill would stay open past midnight. He said things seem to be getting better as more people are vaccinated, but generally, customers are spending less time at the establishment.
"We are a relaxed place. Come in, hang out, watch TV," he said. "People are eating and getting their tabs and leaving. There's not much hanging around."
The city of St. Louis did not announce on Friday any changes to its pandemic-related restrictions, but Jacob Long, a spokesman for Mayor Lyda Krewson's office, said in an email that the city is "hopeful that we can move in a similar direction."
Missouri's seven-day average of new cases has remained on somewhat of a plateau since late March, fluctuating between 335 and 375. On Friday the state reported 475 new confirmed and 314 new probable cases of COVID-19.
As of Friday, about 4.5 million Missourians are eligible for vaccines, according to state estimates. So far, more than 1.8 million, or 30% of the population, have received a first dose. And of those, nearly 1.2 million, or 19% of the population, have been fully vaccinated.
When the state's first COVID-19 vaccine shipments arrived in December, providers were focused on patient-facing health care workers and long-term care facility residents and staff. The state gradually opened vaccinations to more groups, such as emergency responders and public health workers, adults 65 and older and those with underlying health conditions, and, most recently, employees in certain critical industries.
Gov. Mike Parson first announced last month that the state intended to expand eligibility on Friday to all Missourians 16 and older.
The vaccine manufactured by Pfizer is authorized by the U.S. Food and Drug Administration for those as young as 16. The vaccines from Johnson & Johnson and Moderna are authorized for those 18 and older.
Illinois is also slated to make all residents 16 and older eligible on Monday.
In St. Louis, 21% of the population has received a first dose, and 13% are fully vaccinated. In St. Louis County, 29% of the population has received at least one dose, and 19% of the population is fully vaccinated.
Dr. Elvin Geng, a professor of infectious diseases at Washington University, said on Friday that though a portion of the population has been vaccinated, and the region is heading into warmer weather, residents will have to continue to behave cautiously in order to keep the virus from spreading.
"I think the temptation is to think that we're done with it," Geng said. "We're still walking that precipice."
Missouri has a website to help residents find vaccine clinics and events: https://covidvaccine.mo.gov/navigator/. Residents without computer or internet access can call the state COVID-19 hotline (877-435-8411) for registration assistance.
Photos: Mass vaccine event kicks off at the Dome at America's Center The eight-week mass vaccination event being held at the Dome at America's Center kicked off April 7, 2021. The event, which will be going on seven days a week, plans to administer 3,000 doses a day.
Photos: Mass vaccine event kicks off at the Dome at America's Center
Long term mass vaccination site opens downtown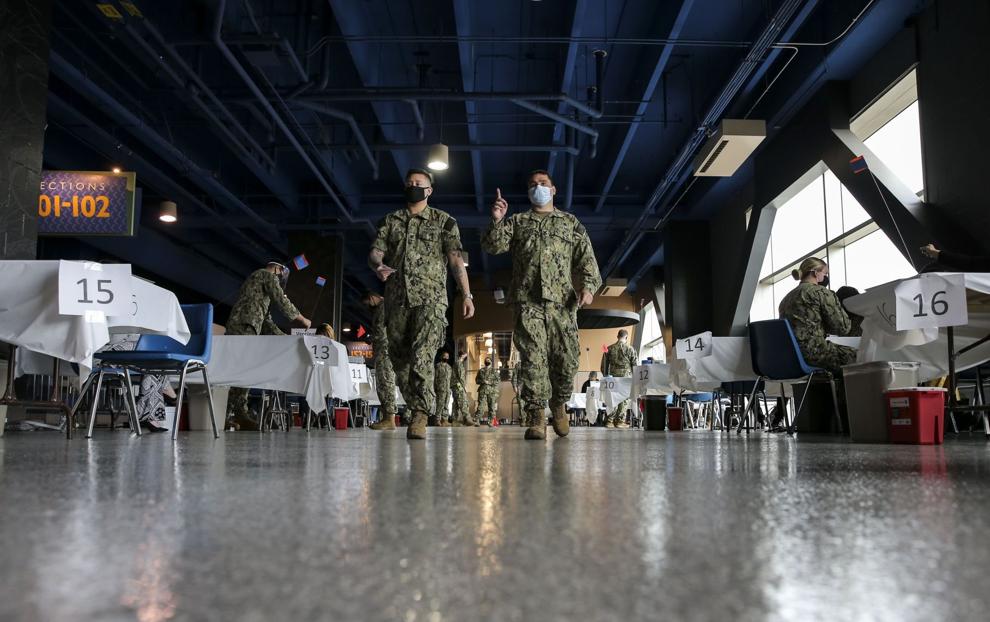 Long term mass vaccination site opens downtown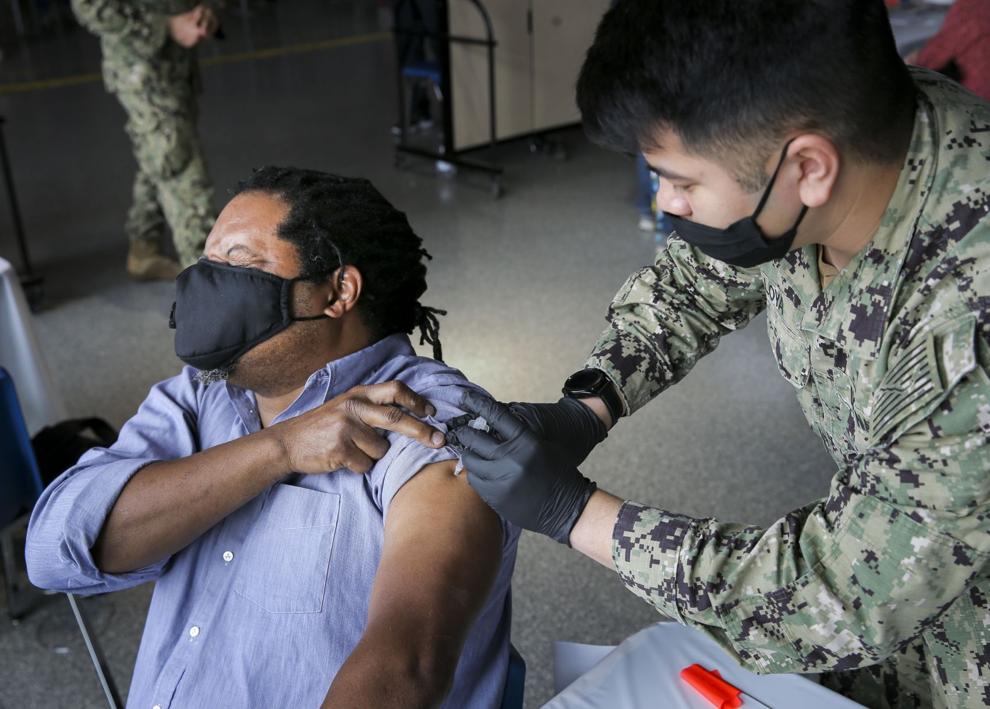 Long term mass vaccination site opens downtown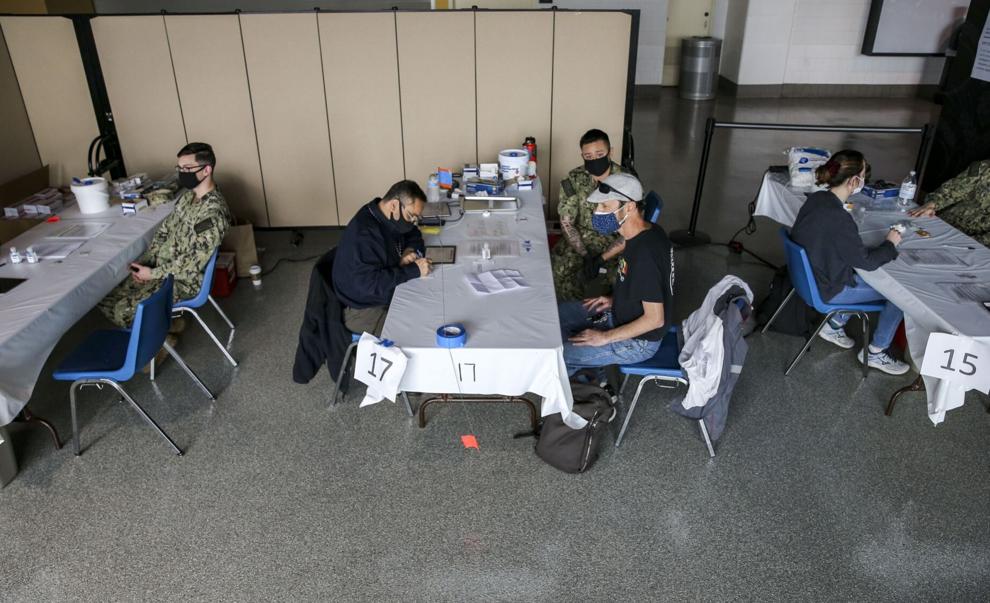 Long term mass vaccination site opens downtown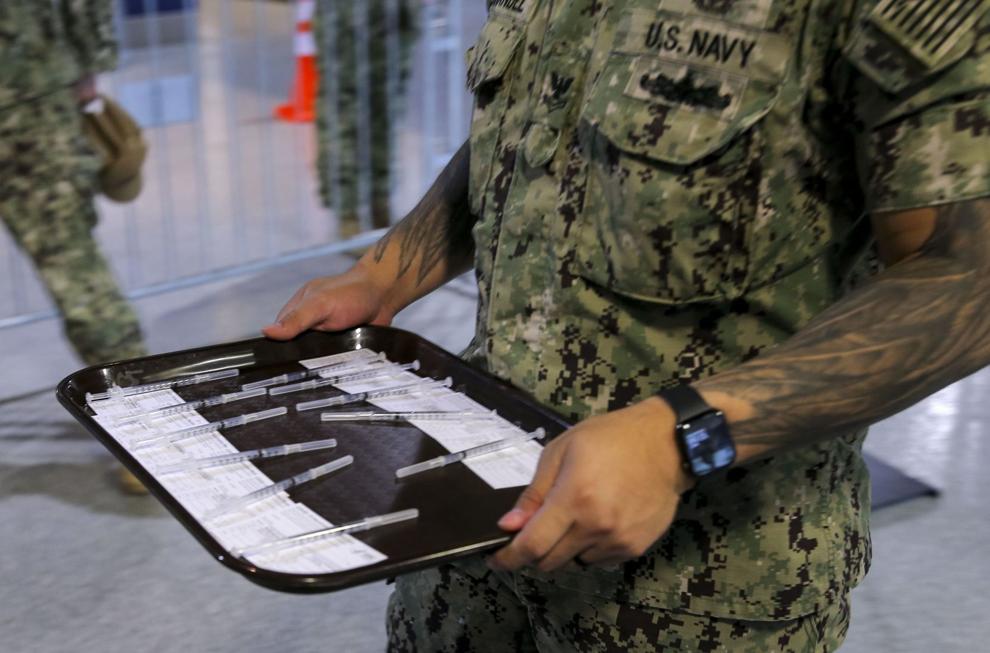 Long term mass vaccination site opens downtown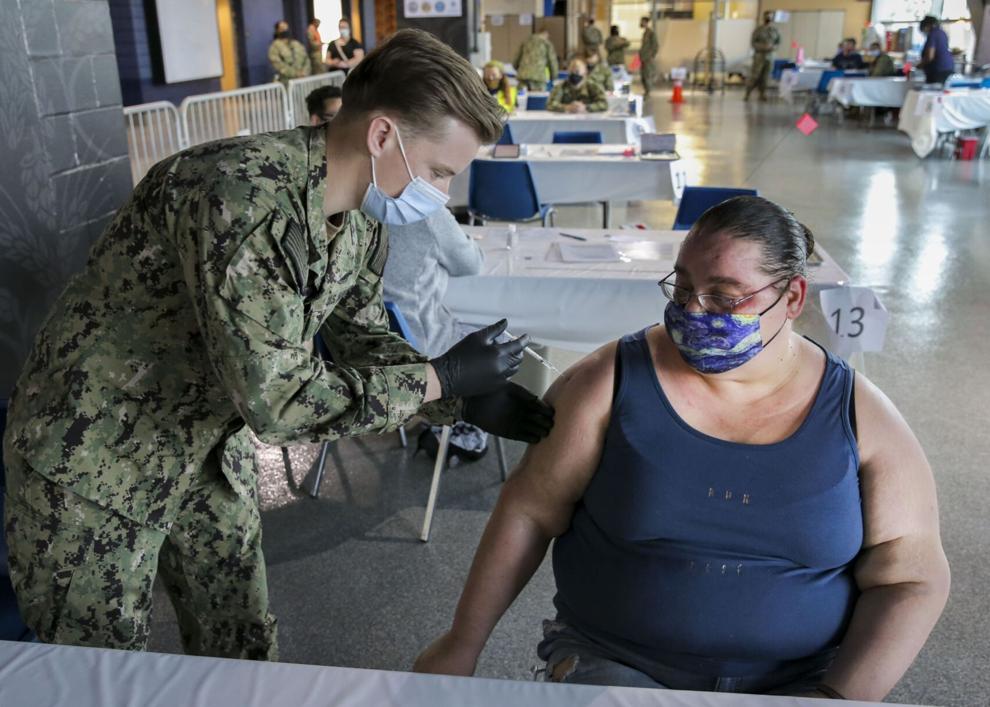 Long term mass vaccination site opens downtown
Long term mass vaccination site opens downtown
Long term mass vaccination site opens downtown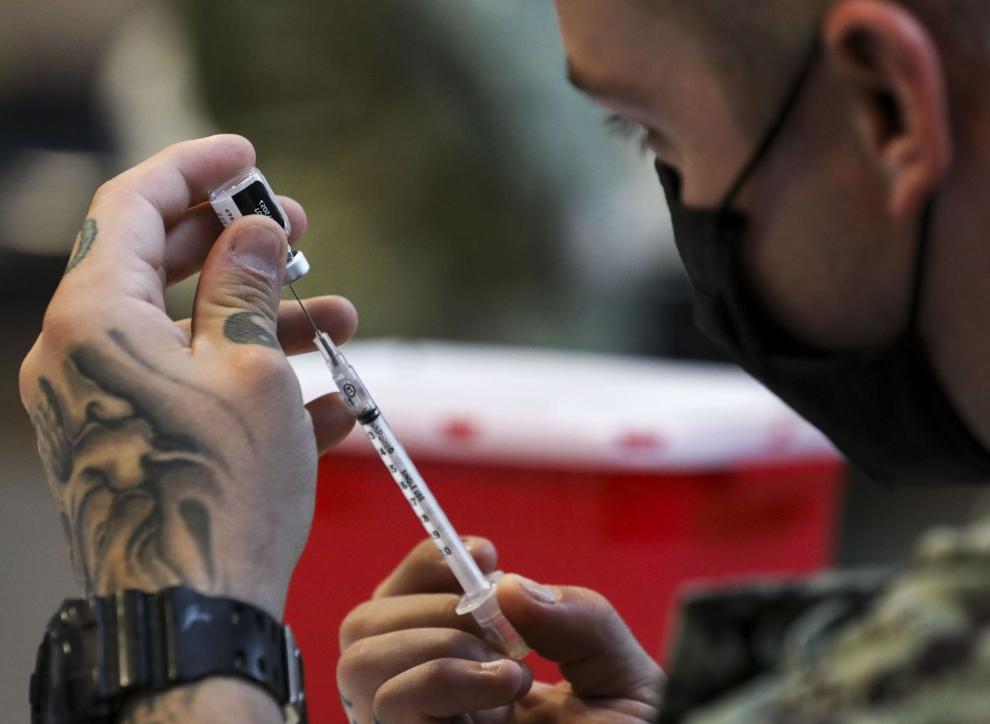 Long term mass vaccination site opens downtown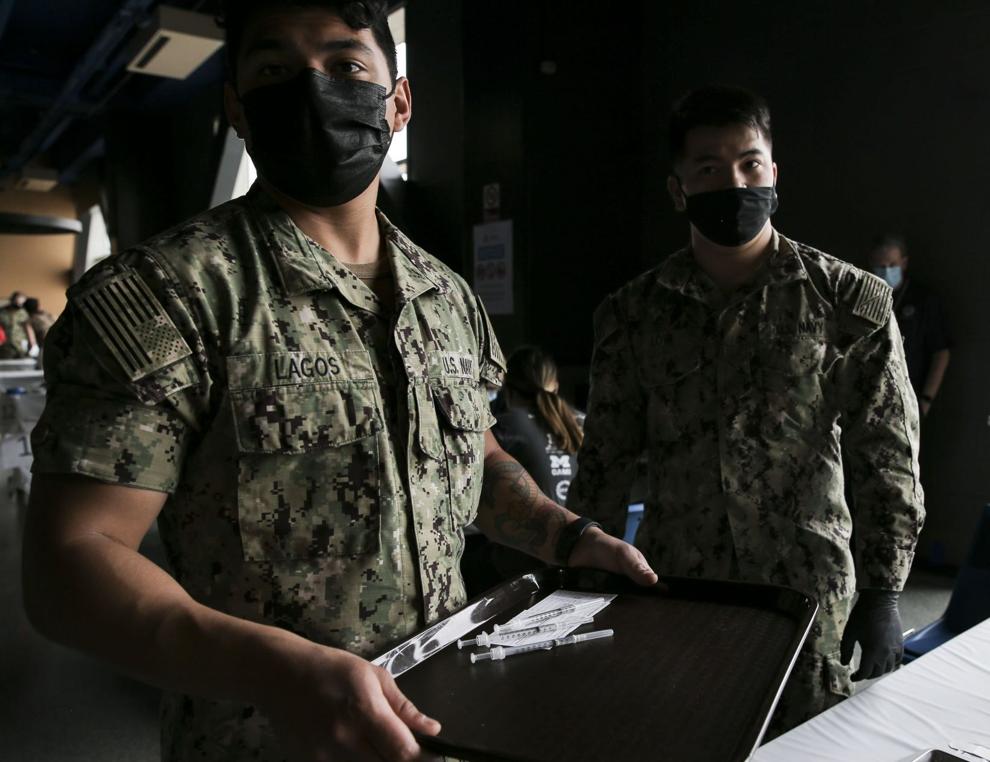 Long term mass vaccination site opens downtown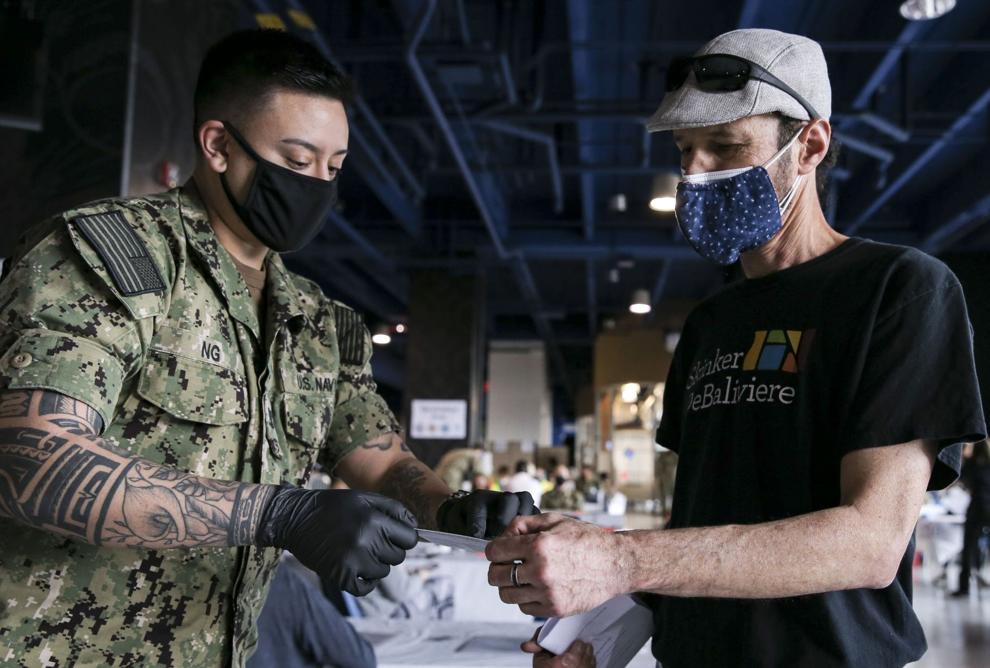 Long term mass vaccination site opens downtown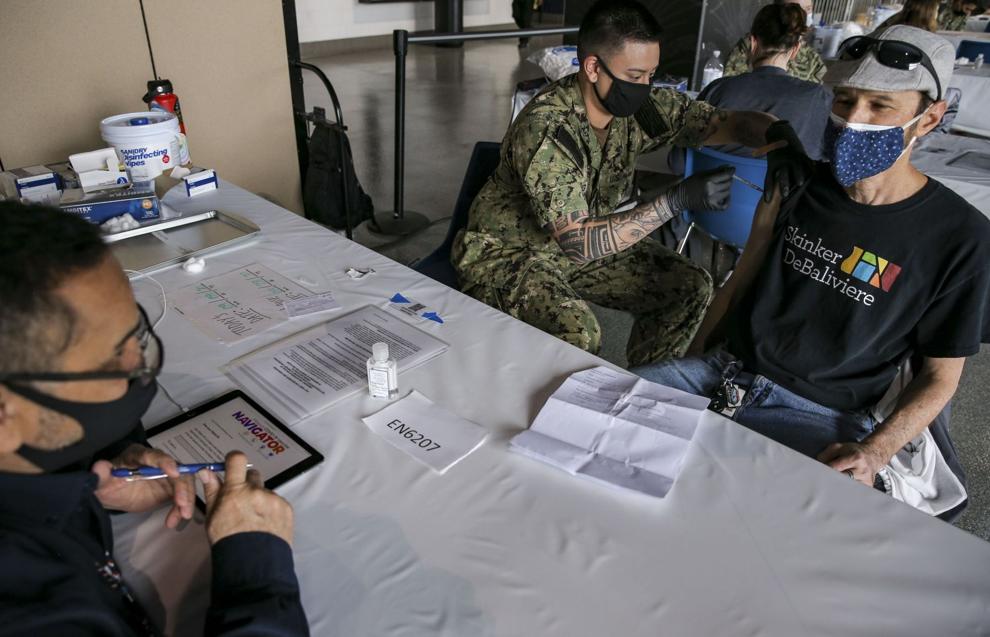 Long term mass vaccination site opens downtown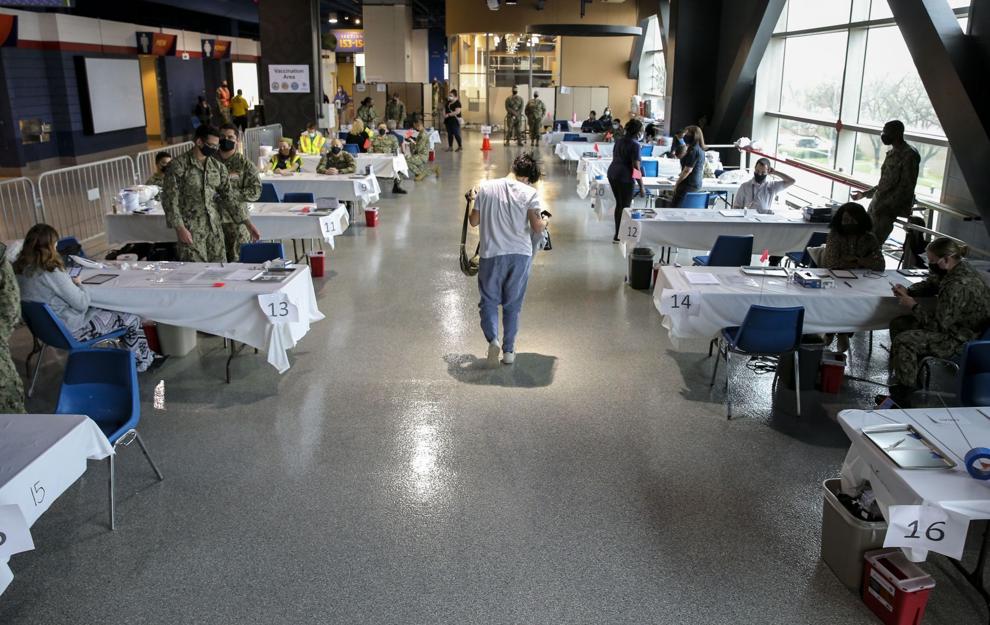 Long term mass vaccination site opens downtown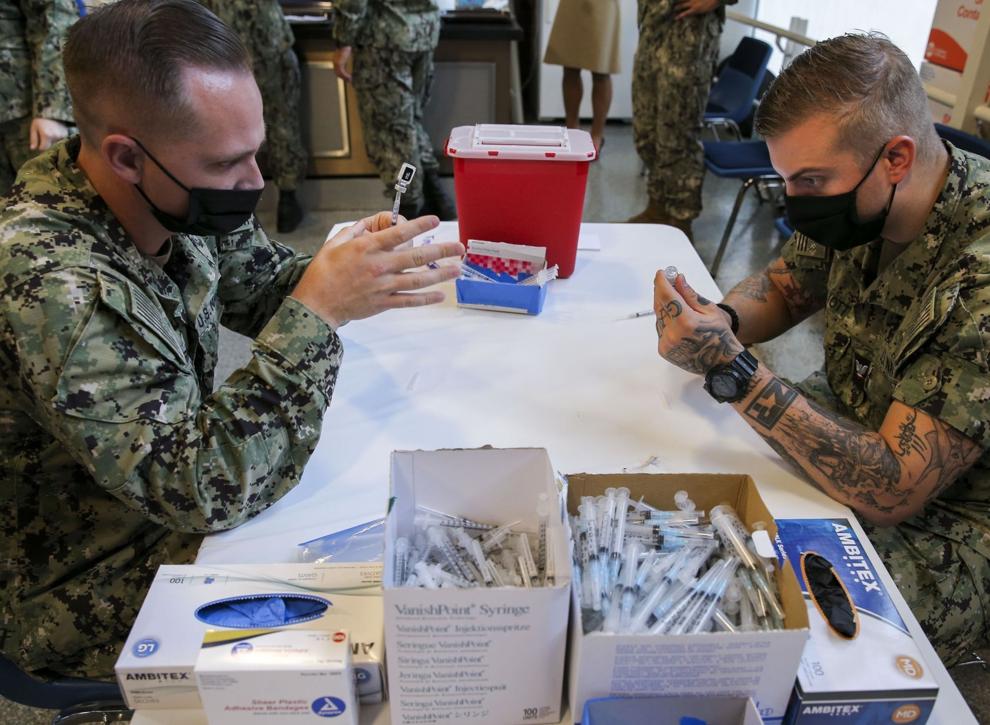 Long term mass vaccination site opens downtown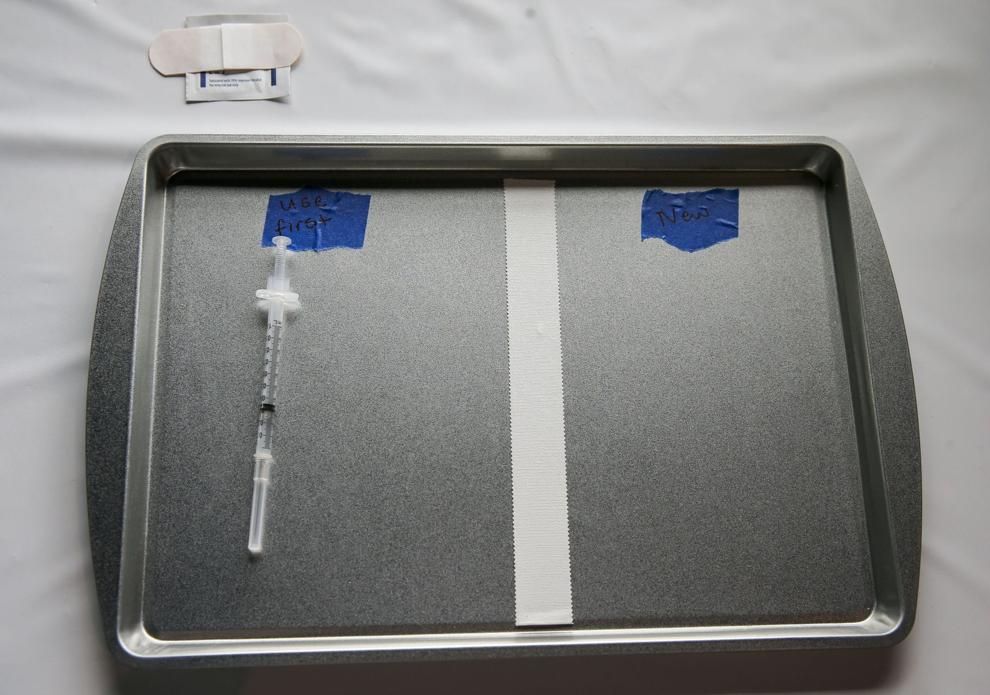 Long term mass vaccination site opens downtown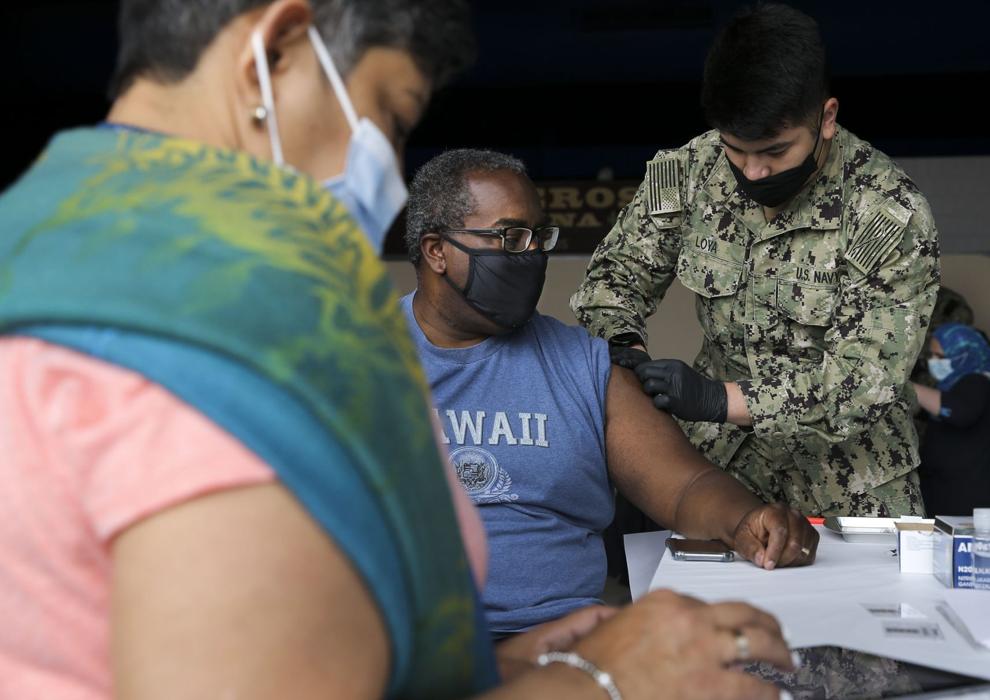 Long term mass vaccination site opens downtown