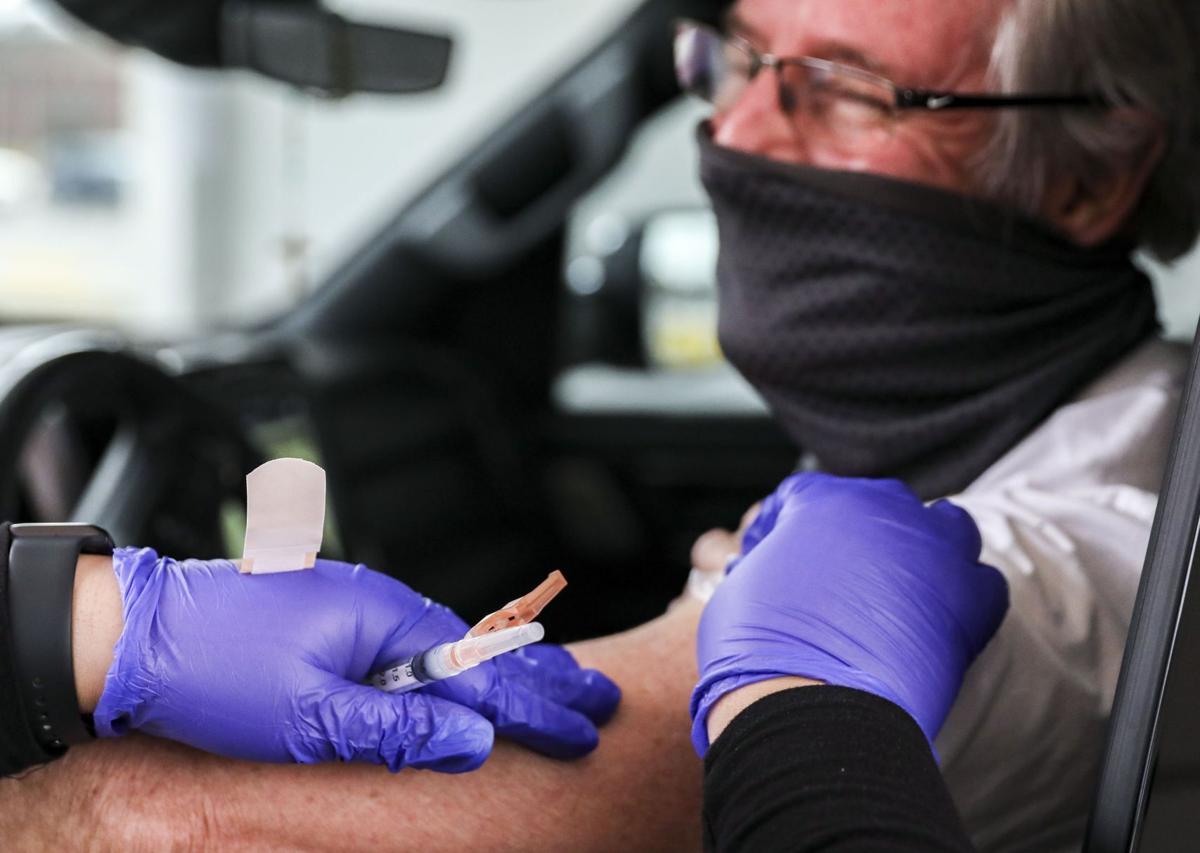 ST. LOUIS — St. Louis County has reported the highest number of COVID-19 vaccinations of any county in Missouri, according to data newly released by the state, while Cape Girardeau County has the highest rate of inoculations per capita.
The state began reporting COVID-19 vaccination data through an online dashboard this week. On Wednesday it showed that in Cape Girardeau County, which has two large hospitals, 10.2% of the population have received at least one dose. Scott County, just south of Cape Girardeau, has the second-highest rate, at 8.1%. Boone County, home to the University of Missouri, followed at 6.8%.
Ozark County has the lowest rate, at 0.9%, followed by 1% in Reynolds County and 1.2% in Shannon County.
"We've been waiting for the vaccine," said Ozark County Health Department administrator Rhonda Suter.
There are no hospitals in the county, Suter said, and just one nursing home, which received vaccinations through a pharmacy. The health department just received its first shipment this week, Suter said, of 200 doses, and planned to begin vaccinating first responders on Thursday. The department can administer 30 doses each day, she said.
"It's been a long time coming, but we're ready to start," Suter said.
The county, with a population of around 9,200, has seen 625 cases of the virus so far, she said.
In St. Louis County 45,300, or 4.6% of the population, have received at least a first dose, tops in the state. Kansas City's Jackson County reports 3.8% have been inoculated, or 26,700, the second-most administered in any one county. St. Charles County comes in third for first doses, at 15,400, or 3.8%.
St. Louis city has given about 13,500, hitting about 4.5% of the population.
Statewide, 290,138 people have received a first dose of vaccine, or 4.7% of the population. On average, 16,375 doses have been administered each day over the past week. State vaccination data lags two days.
Experts estimate that for COVID-19, between 70% to 85% of the population must be immunized in order to make the virus unlikely to spread. For Missouri, with a population of 6.1 million, that is between 4.3 million and 5.2 million people.
The data also show that nearly 222,000 white Missouri residents have received first doses of vaccine, or about 3.7%. Just less than 15,000 Black residents had received first doses, or 1.5%. The state dashboard notes that demographic data is missing in some cases.
The age group with the highest vaccination rate is residents 85 and older. In that group, 12.6% have received at least one dose of vaccine, followed by residents between 35 and 44 years old, of whom 6.5% have received a dose.
Though supply is still far outpaced by demand, area agencies are preparing to speed up vaccinations.
St. Louis received its first shipment of vaccine on Tuesday, containing 3,900 doses. The city will use the vaccines to inoculate police officers, firefighters, corrections employees, emergency management and other first responders.
St. Louis County is preparing to run a large-scale vaccination site at the Florissant Valley campus of St. Louis Community College, as early as next week, depending on supply. The county has also reached an agreement with SSM Health to vaccinate as many as 4,000 first responders. The vaccinations will begin on Monday at SSM Health St. Louis University Hospital, and more than 650 first responders have already made appointments.
The St. Louis-based federally qualified health center CareSTL launched preregistration this week for COVID-19 vaccinations. Patients can fill out an online form and will be contacted to schedule an appointment when one is available. Residents who do not have internet access can call 314-633-6363 or 314-367-5820 ext. 2292 for information about vaccines.
Meanwhile, the state continued to report declining coronavirus infection and hospitalization rates.
Missouri reported 1,444 new cases of COVID-19 on Wednesday, up from 1,079 the day before. But the seven-day average of new cases still fell to 1,593, compared with 1,802 one week earlier, according to a Post-Dispatch analysis.
The Department of Health and Senior Services reported 1,900 hospitalized COVID-19 patients statewide, down from 1,953 the day before. Missouri hospitalization data lags three days, and not every hospital reports every day.
The state also reported 23 more deaths due to the virus.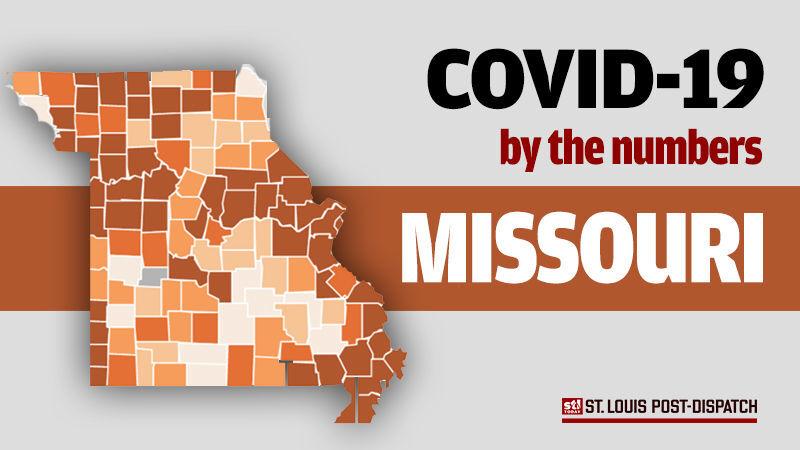 NOTE: Missouri updated its data dashboard on Sept. 28 to delete duplicate cases. This resulted in a decrease of total cases which caused the daily count to reflect a negative number.
Note from St. Louis Metropolitan Pandemic Task Force regarding the numbers for July 20: There was a delay in reporting some test results leading to the increase in reported hospital admissions.
Note from Missouri Department of Health and Senior Services: Note: Due to an abrupt change in data measures and the reporting platform issued by the White House on Monday, July 13, and effective Wednesday, July 15, Missouri Hospital Association (MHA) and the State of Missouri were unable to access hospitalization data during the transition. .