ST. LOUIS — They call themselves the "Party Army," and they're trying to make sure everyone has a happy holiday.
Eileen Sansoucie and her husband, Scott , of St. Louis have been throwing elaborate themed parties on the first Saturday after Christmas since they got married 33 years ago.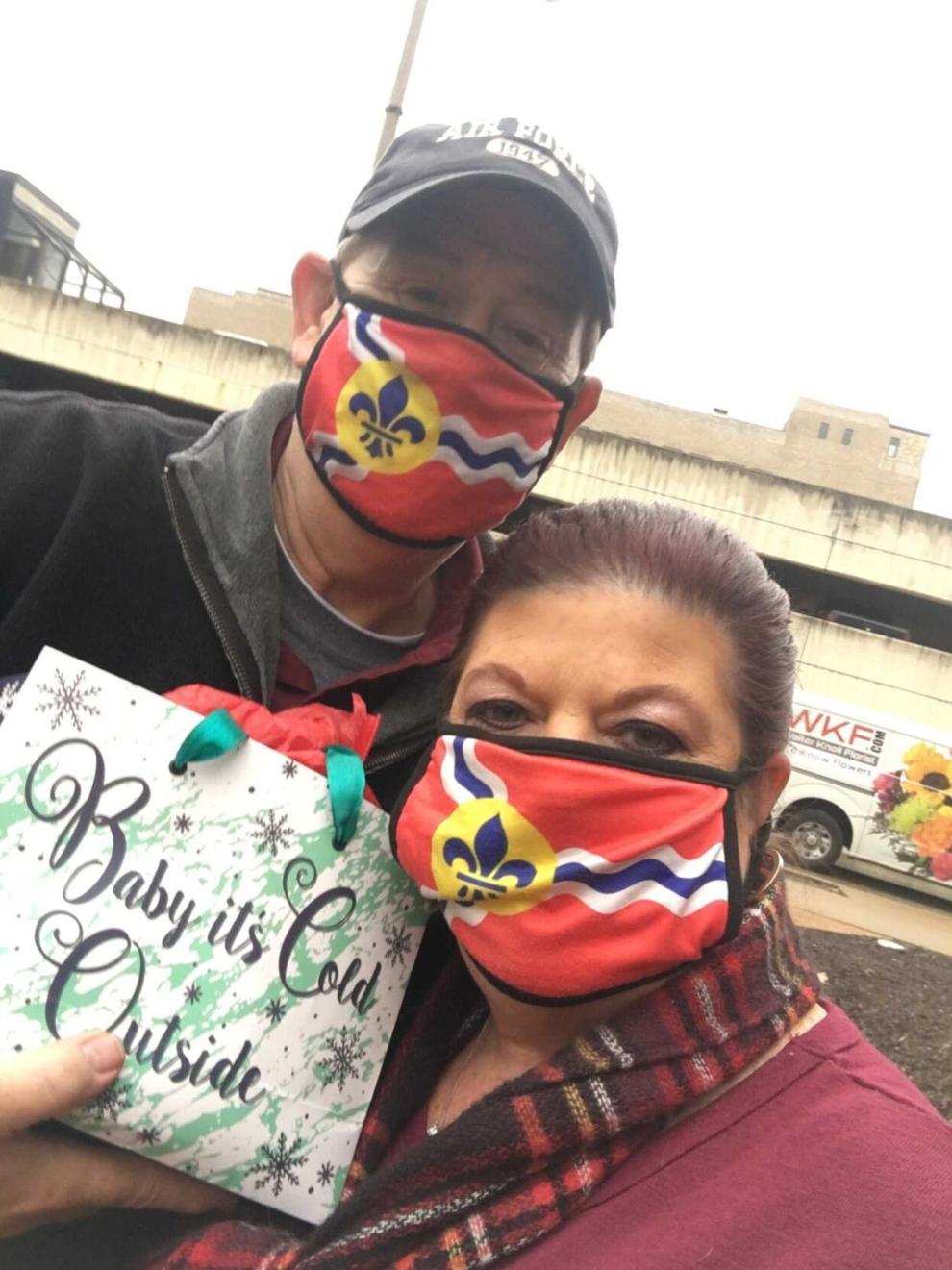 They've entertained nearly 100 guests each year with boxing, football and horse racing parties. They've hosted their own version of the game shows "Let's Make a Deal" and "Hollywood Squares."
When the Blues won the Stanley Cup in 2019, the two St. Louis natives posed with their own giant silver trophy and even got a surprise appearance from the team's unofficial hype man, "Towel Man."
This year, they used the tradition to pay it forward, donating $2,300 in all to the 100 Neediest Cases — an annual giving campaign through the United Way of Greater St. Louis in partnership with the St. Louis Post-Dispatch. The 2021 holiday campaign runs through January, but the United Way accepts donations for the program year-round.
Eileen said the idea to turn the party into a fundraiser came after the pandemic threw a wrench in their 2020 party plans.
She and Scott traveled to roughly 75 houses and dropped off "mystery bags" of drinks and a random item — hats, necklaces, airplanes, a measuring cup, to name a few.
In exchange, they picked up canned goods.
Eileen said the couple received so many donations that they had to make two trips with trucks full of goods to drop off at a local food pantry.
"People were so generous," she said.
On the night of the party, guests posted photos to a private Facebook group wearing their mystery bag items. The "Party Army" was born.
They'd hoped to meet in person for 2021, but with the pandemic still raging and vaccination rates remaining low, Eileen said they're opting to do a remote gathering once again.
The theme is a "card party."
The Sansoucies sent out playing cards this year with a poem encouraging people to send gift cards or cash to help pay for meals at chain restaurants for needy families helped by United Way.
"We're helping out some people
to get them some food," the poem said.
Last week, they dropped off $2,300 in cards to United Way.
"People want to help, they want to give," Eileen said. "It just takes someone to take it by the horns and go for it."
Those who donated received playing cards in the mail. On the day of the virtual party, Eileen said, she and Scott will pull cards and award prizes to people with the corresponding numbers.
"We have such a great support group of friends and family and co-workers," she said. "We are very, very, very lucky."
Next year, the "Party Army" will gather in person for party No. 34 "come hell or high water," Eileen said.
They also plan to keep donating to charity.
"We gave it a name, so I guess we have to now," she said with a laugh.
Help your neighbors in need with the program that helps more than 4,000 families.