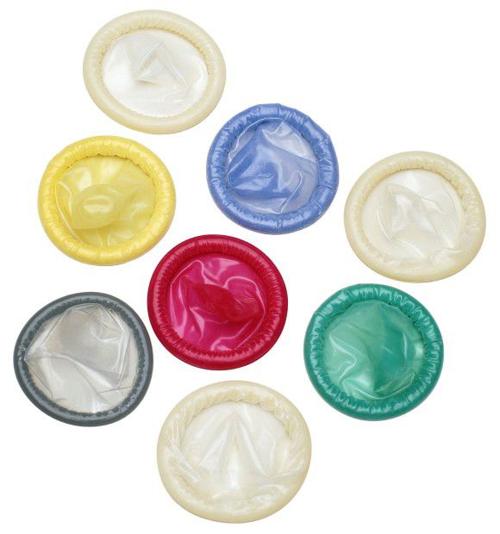 In a shocking upset, St. Louis has been dethroned in its long reign as the nation's capital of sexually transmitted diseases.
Etowah County in northeast Alabama recorded the country's highest rates of chlamydia and gonorrhea last year with St. Louis dropping to second place, according to an annual report released Tuesday by the Centers for Disease Control and Prevention.
The Alabama county's chlamydia rate of one diagnosis for every 24 people was more than three times higher than in the city of St. Louis. St. Louis also came in a distant second for its gonorrhea rate, with one diagnosis for every 133 people compared to Etowah County's one in every 58 people.
St. Louis has been at the top of the chlamydia and gonorrhea rankings for more than a decade. The rankings are skewed partly because the city of St. Louis is mostly compared to counties in the data. The St. Louis region ranks eighth for gonorrhea and 19th for chlamydia when the city and six Missouri counties plus the Metro East are compared to other metropolitan areas.
Nationwide, the CDC reported a record high of 2 million cases of chlamydia, gonorrhea and syphilis last year. All three diseases can be treated with antibiotics but can cause infertility and pregnancy complications if they are not diagnosed.
"STDs are a persistent enemy, growing in number and outpacing our ability to respond," said Dr. Jonathan Mermin, director of CDC's STD division, in a statement.
It is unclear why the Alabama county recorded the nation's highest rates of chlamydia and gonorrhea. Calls to state health officials and experts at nearby Jacksonville State University were not returned. In general, states in the Southeastern U.S. have the highest rates of STDs. The CDC's report applauds Louisiana for tackling its high disease rates by expanding their screening and treatment programs.
The numbers can be tricky to interpret because "you can't find disease unless you look for it," said Dr. Bradley Stoner, infectious disease specialist at Washington University. A rise in sexually transmitted diseases could signal a true increase in transmission or more testing.
Either way, the numbers are going up. There were more than 15,500 chlamydia infections diagnosed in the St. Louis region last year, up by 500 cases over 2015. There were 6,558 cases of gonorrhea, an increase of about 1,300 cases. Syphilis numbers went up to 528 from 417.
Of particular concern is the rising number of babies born with syphilis nationally and in Missouri, where the total doubled from four to eight in 2016. In Illinois, babies born with syphilis dropped to 18 from 31 between 2015 and 2016. More than 40 babies in the U.S. died or had severe complications from syphilis last year.
"We need to make sure all pregnant women are screened for syphilis throughout their pregnancies to detect and treat it so that babies aren't born with syphilis," Stoner said.
The CDC recommends that all Americans "talk openly about STDs, get tested regularly and reduce risk by using condoms or practicing mutual monogamy if sexually active."
Stoner noted that geographic dating apps such as Grindr are contributing to anonymous sex, making it difficult for public health investigators to track down sexual partners after a person is diagnosed. A coalition of St. Louis health organizations works to train doctors in STD screening and treatment protocols.
"Really smart people are working on this," Stoner said. "I sound like a broken record, but we need more resource allocation for screening and treatment."