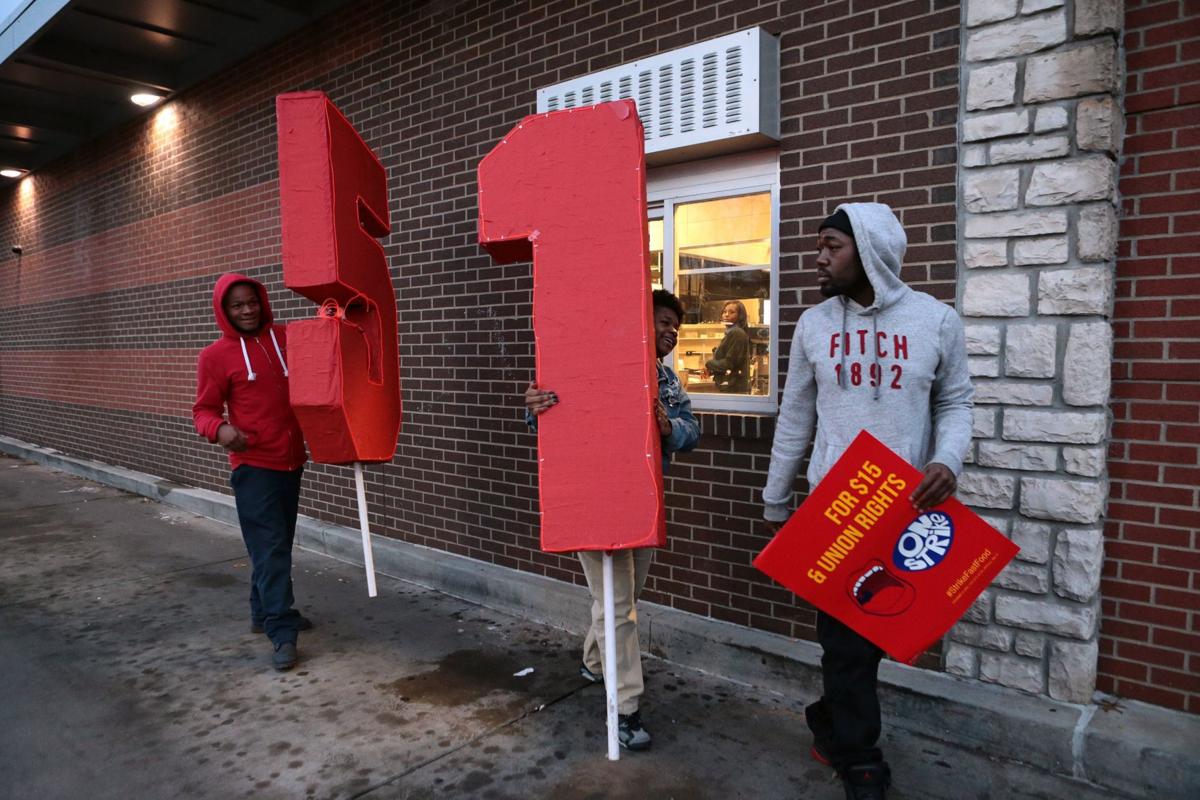 ST. LOUIS • The Missouri Supreme Court has declined to reconsider its ruling from earlier this year upholding St. Louis' proposed $10-an-hour city minimum wage, meaning that wage could go into effect here by next week.
Business groups had sued and won an injunction stopping the 2015 city wage hike, arguing that by setting a cap higher than the state's $7.70 minimum wage would sow regulatory confusion. The state Supreme Court rejected that argument on Feb. 28, ruling that the new city wage could go into effect.
The court's refusal on Tuesday to reconsider that order effectively ends the issue. 
The ordinance sets a $10-an-hour minimum wage in the city this year, climbing to $11 in 2018.
"This is a win for our city's working families," Mayor Lyda Krewson said in a statement. "It's about reducing inequality and expanding opportunities. And this is good for our city's economy. Our businesses benefit when people have more money to spend."
Critics, particularly in the business sector, have long argued that setting a higher wage in the city than in the surrounding state will put St. Louis employers at a competitive disadvantage and ultimately hurt the economy.
Business owners or others with questions about the city minimum wage can email them to minimumwage@stlouis-mo.gov. Questions also can be directed to the Citizens' Service Bureau, by calling (314) 622-4800, or tweeting @stlcsb.
Editor's note: This post has been corrected to indicate the current state minimum wage as of this date.
Kevin McDermott • 314-340-8268
@kevinmcdermott on Twitter