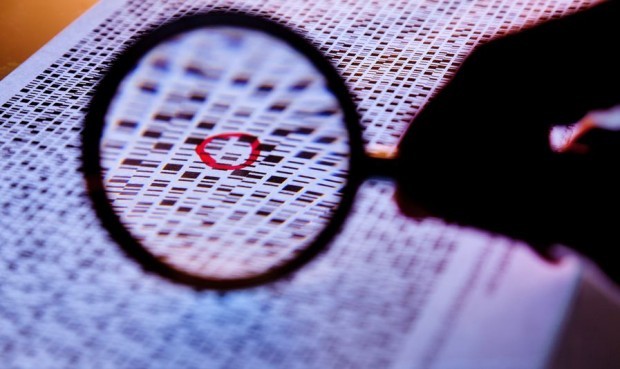 ST. LOUIS • The St. Louis Police Officers' Association filed a grievance Monday and expects to sue this week to stop the department from collecting DNA samples from police officers.
"This is a shockingly alarming practice," said Jeff Roorda, the association's business manager, who spoke to reporters in front of police headquarters after filing the grievance.
Roorda said the association would ask for a restraining order to prevent the department from collecting any more DNA from officers and order that samples already collected be destroyed because the action is a violation of the officers' constitutional rights and their collective bargaining agreement.
Police Chief Dan Isom told the Post-Dispatch last week that the department has been collecting voluntary DNA samples from officers for years to eliminate them from crime scene samples.
In recent months, the department has increased its efforts to collect DNA, saying that as technology advances, the chances of crime scene contamination increase as well.
Eliminating DNA found at crime scenes by matching it to an officer's DNA on file can help bolster prosecutions by eliminating reasonable doubt, the chief said.
Roorda said the association's membership isn't necessarily opposed to officers submitting their DNA, but the members do not want to do so without guarantees about how the DNA will be handled.
"Officers have a right to privacy, and there are too many unanswered questions because the department has not met its responsibility of the contract to establish a written policy," Roorda said.
Crime lab experts say that an officer's DNA is kept in an internal portion of the database that cannot be accessed outside of the St. Louis Police Department.
Isom, through a department spokeswoman, declined to comment on Monday's developments. The department issued a statement in response to the grievance, saying that it has asked officers to submit DNA samples voluntarily since 2000.
The statement acknowledged that the department doesn't have a written policy on the practice and accused the association of violating its contract by not notifying the department of its concerns.
Roorda provided the Post-Dispatch with emails dating to October between him and Akella Wicker, the department's human resources director.
In an email, Wicker said the crime laboratory division and chief's office were unaware of the DNA collection and asked for more information. "Any such request has not been authorized by the chief's office," Wicker stated in the email.
Once Roorda responded with specifics about a dozen 1st District detectives submitting samples, Wicker said she would get back with more information and never did, Roorda said.