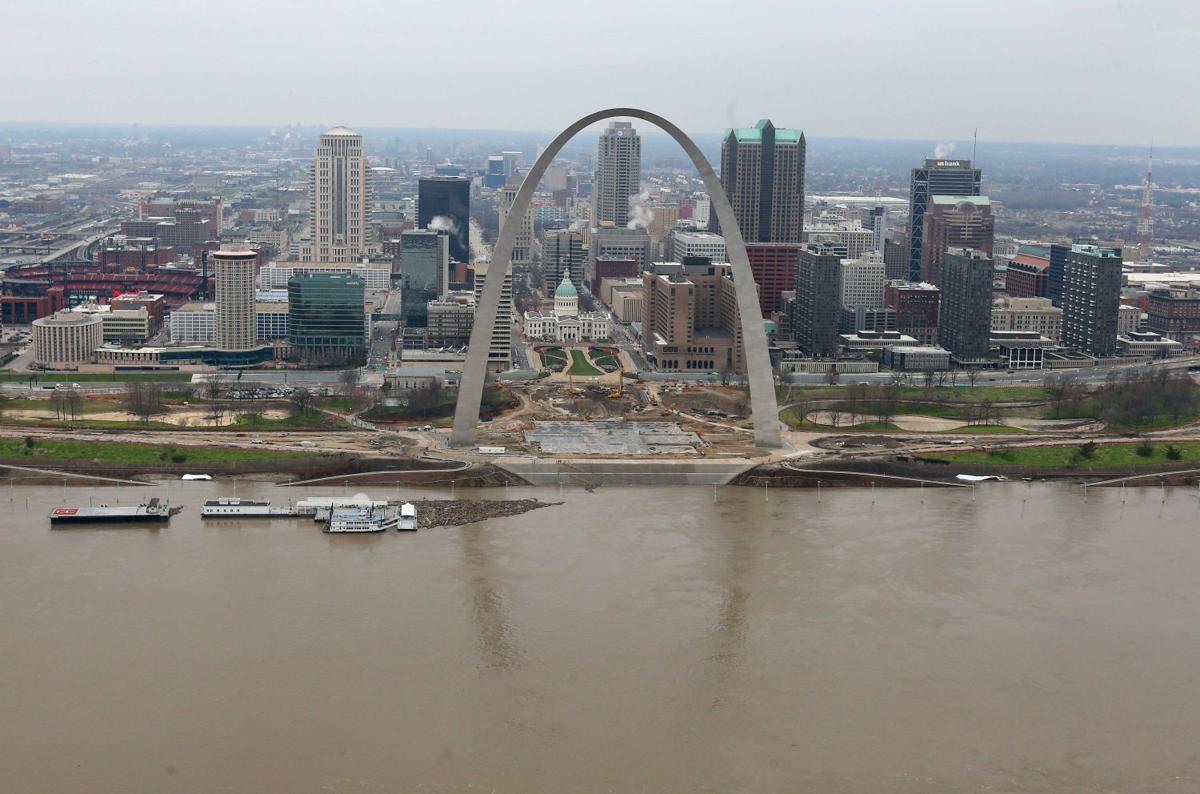 ST. LOUIS — City officials expressed confidence Tuesday that they'll be able to protect homes and businesses from flooding from what's expected to be the second-highest Mississippi River crest in St. Louis history.
Sandbagging is expected to begin Thursday morning along about 1,600 feet on the west side of the River Des Peres, north and south of Interstate 55, to boost the height of levees and berms to deal with rising water backing up from the Mississippi.
"The goal is nobody gets wet," Todd Waelterman, the city's director of operations, said at a news conference Tuesday. "And we're very confident that we're going to be able to build these bags and keep ahead of the river."
Officials added that city workers and experts from the Army Corps of Engineers will walk along levees along the River Des Peres to check for any seepage or other problems.
Also Thursday morning, city crews plan to begin closing the Mississippi River floodgate at Riverview Boulevard, the last one in the city's system still open. That will be finished by Friday night, Waelterman said.
As a result, he said, Riverview will be shut to through traffic between Interstate 270 and Hall Street.
Mayor Lyda Krewson pointed out that the National Weather Service on Tuesday updated its projection for the Mississippi in St. Louis, forecasting a crest of 45.2 feet.
That's an increase in the projection of almost a foot and a half since Monday. It would trail only the crest reached during the Great Flood of 1993.
"It is based, of course, on the rain that's predicted for the next 24 hours" both here and further north along the river, she said.
The city closed the Alabama Avenue bridge over the River Des Peres over the weekend, the mayor said.
Officials said based on current forecasts, the city won't have to close the next lowest bridges along the River Des Peres, at South Broadway and Morganford Road.
Sewers backed up into an estimated 500 to 600 homes near the River des Peres early Thursday when a lightning strike caused a power failure at a Metropolitan St. Louis Sewer District pump station.
Brian Hoelscher, MSD's executive director and CEO, said Tuesday it took three hours to resume operations at the station, one of seven along the River Des Peres.
He said three other pump stations stopped working because "the rains came in so fast" and were out of service for about an hour.
Hoelscher said MSD has begun checking on the pump stations 24 hours a day so the agency can deal more quickly with any similar malfunctioning due to intense rain.
He also said some temporary pumps have been installed along the River Des Peres and will be used if needed.
Be the first to know
Get local news delivered to your inbox!