ST. LOUIS — The City Justice Center had a "surge" in coronavirus cases just weeks before two recent disturbances at the jail resulted in inmates being transferred, city officials said Tuesday. 
The rise in cases happened in mid-December, officials said. As of Tuesday, there were 30 active cases among inmates at both the Justice Center and the St. Louis Medium Security Institution, Corrections Commissioner Dale Glass said. 
Keeping detainees isolated has proven easier at the Medium Security Institution, also known as the workhouse, where each inmate in the near-empty facility can have their own cell, Public Safety Director Jimmie Edwards said Tuesday during a Health and Human Services Committee meeting.
"I might add that we've had no one be hospitalized as a result of COVID-19 over the entire period," Edwards told the committee. "Most folks tested positive as a result of us doing testing of the facility, and most were asymptomatic. We've had five people with low-grade fevers that we've monitored very closely."
Edwards said that over the course of the pandemic, about 85 inmates at the two jails have been either exposed to or infected by the coronavirus. 
On Dec. 29 and again on Jan. 1, a group of detainees at the CJC refused to follow orders to go into lockdown. Staff and city sheriff's deputies eventually used pepper spray on the inmates. 
In both instances, dozens of inmates were moved to the workhouse. Some of the transfers were requested by detainees, city officials said. 
Aldermanic President Lewis Reed's office said CJC detainees had expressed fears about being infected with COVID-19, but other city officials at the time denied there were any reported coronavirus cases among the general population of inmates.
Advocates for inmates have argued the city is not doing enough to protect detainees, and they suggest conditions are worse than officials are letting on.
Inez Bordeaux, an activist with Arch City Defenders and organizer of the Close The Workhouse campaign, said during the committee meeting that several inmates described to her "hellish, unconstitutional, inhumane conditions."
Protesters renew demands to close St. Louis' workhouse jail
About 50 people gathered to renew longstanding demands for the city to close its Medium Security Institution, informally known as the workhouse, on Wednesday, June 17, 2020.  
Protesters renew demands to close St. Louis' workhouse jail
Protesters renew demands to close St. Louis' workhouse jail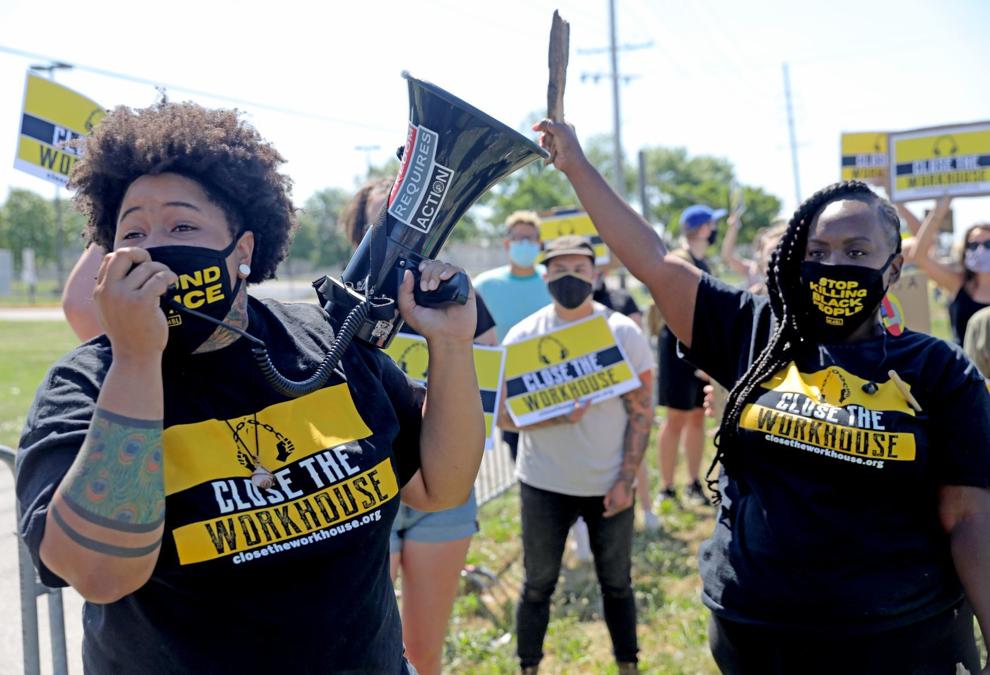 Protesters renew demands to close St. Louis' workhouse jail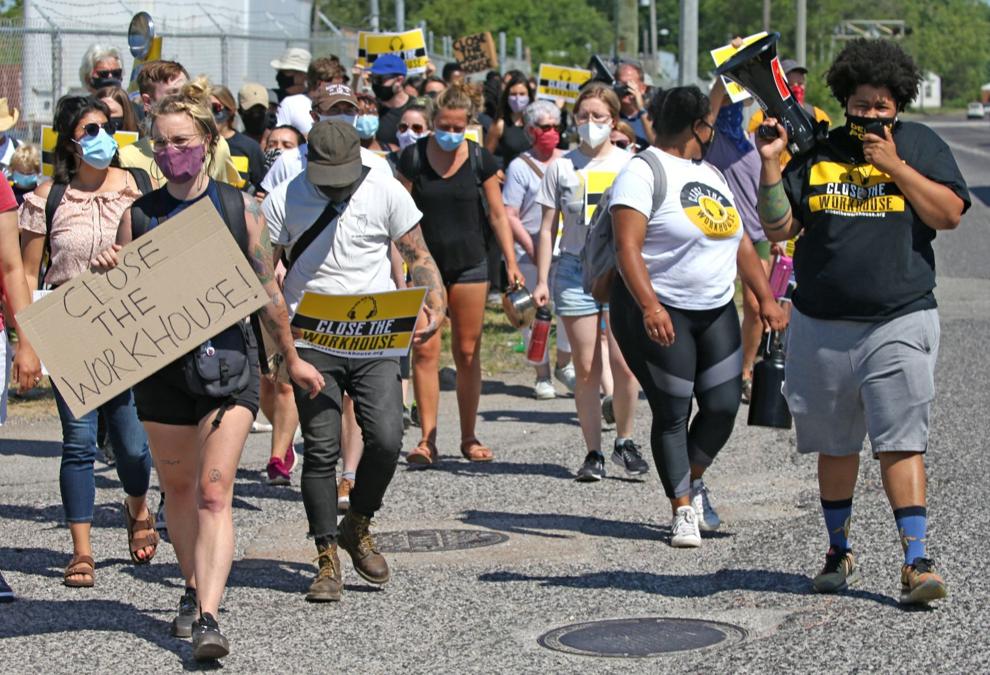 Protesters renew demands to close St. Louis' workhouse jail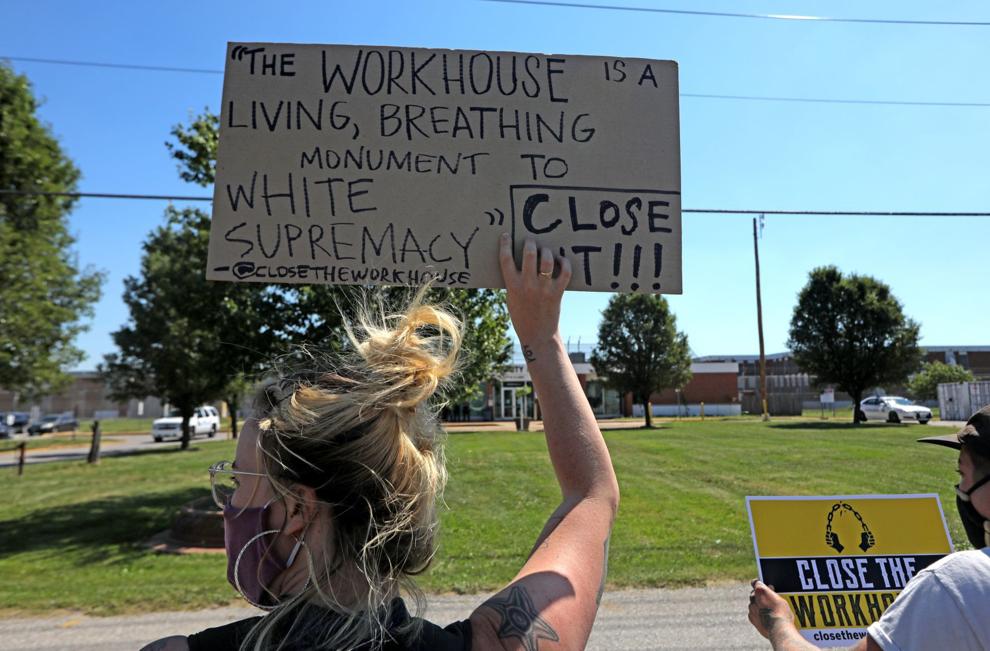 Protesters renew demands to close St. Louis' workhouse jail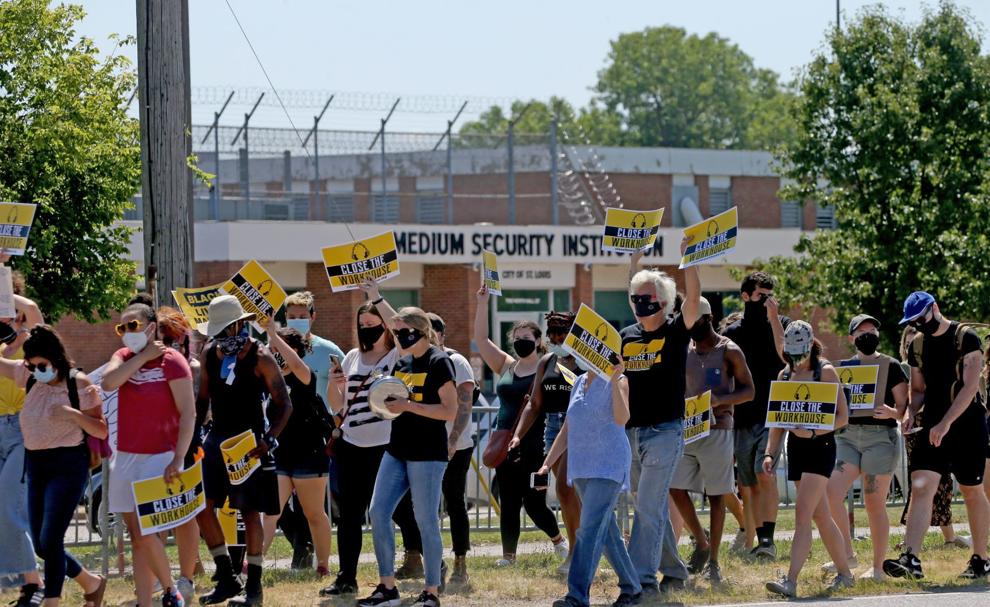 Protesters renew demands to close St. Louis' workhouse jail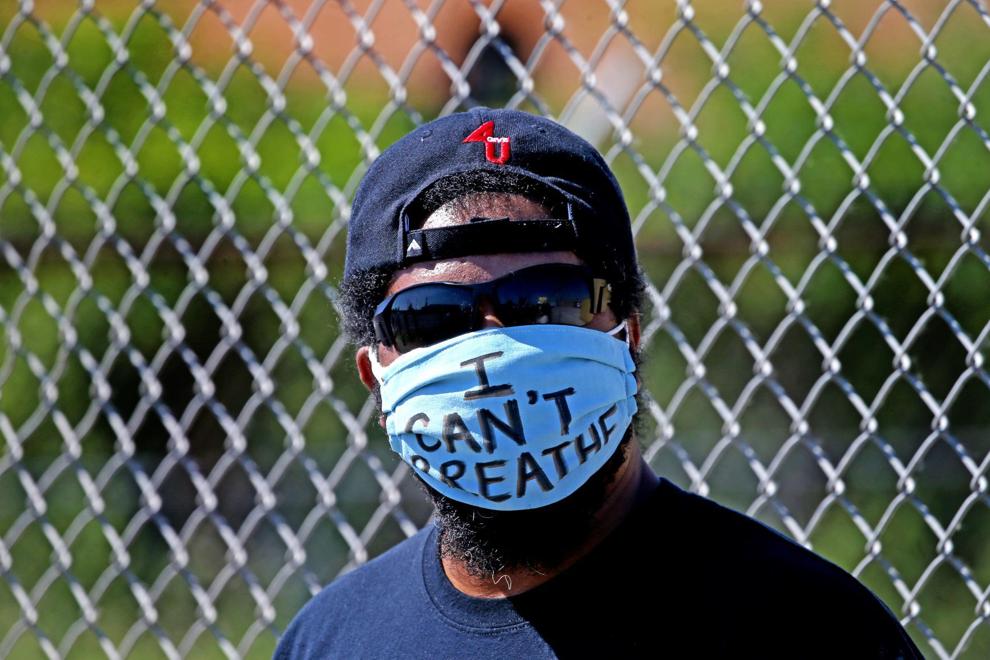 Protesters renew demands to close St. Louis' workhouse jail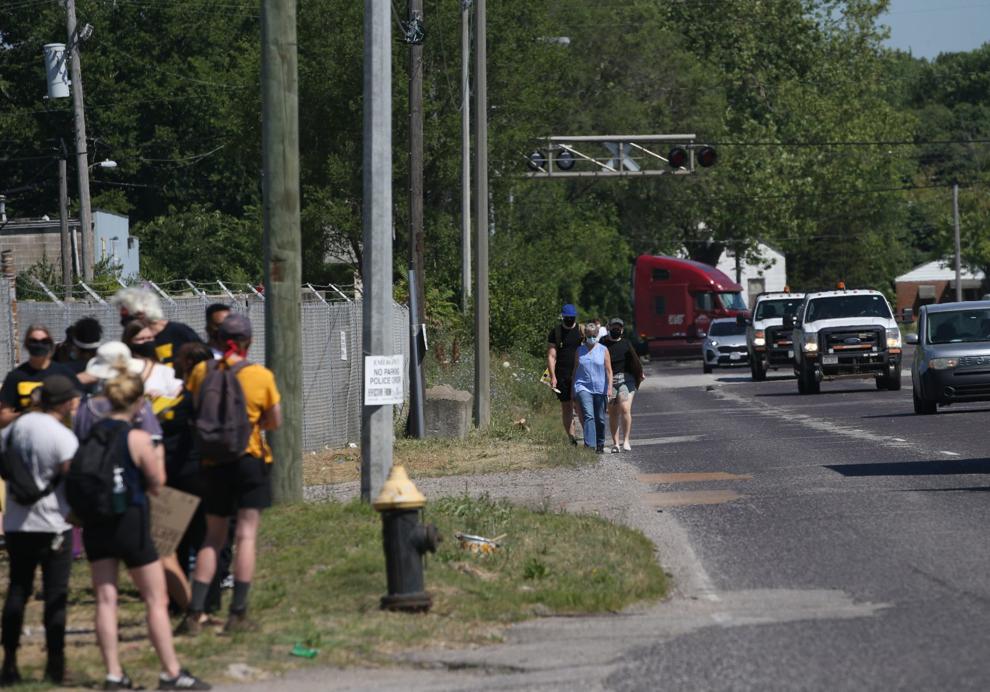 Protesters renew demands to close St. Louis' workhouse jail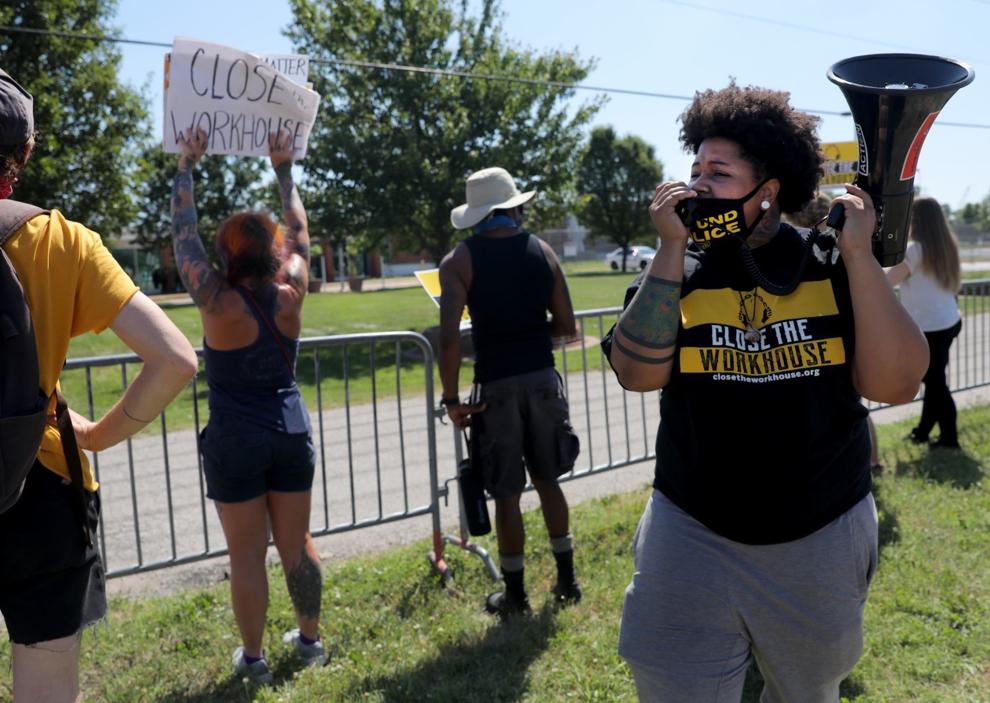 Protesters renew demands to close St. Louis' workhouse jail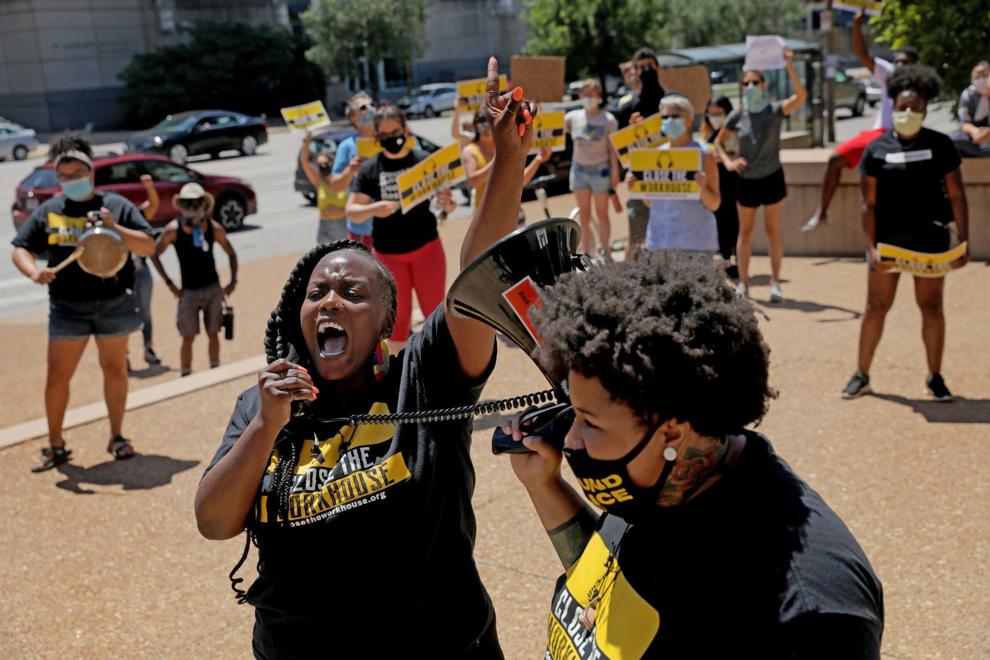 Protesters renew demands to close St. Louis' workhouse jail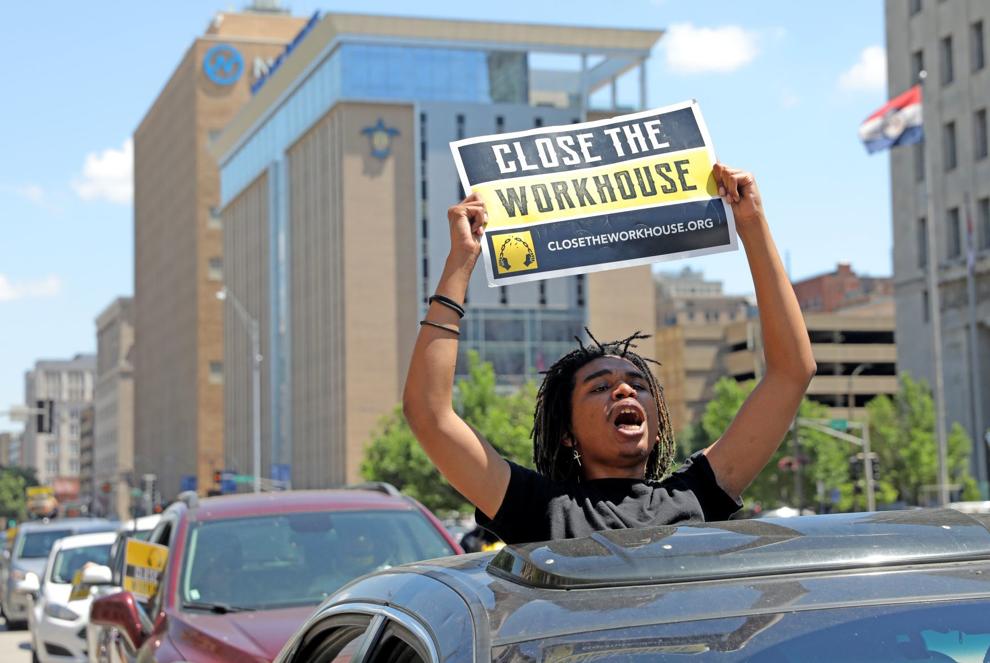 Protesters renew demands to close St. Louis' workhouse jail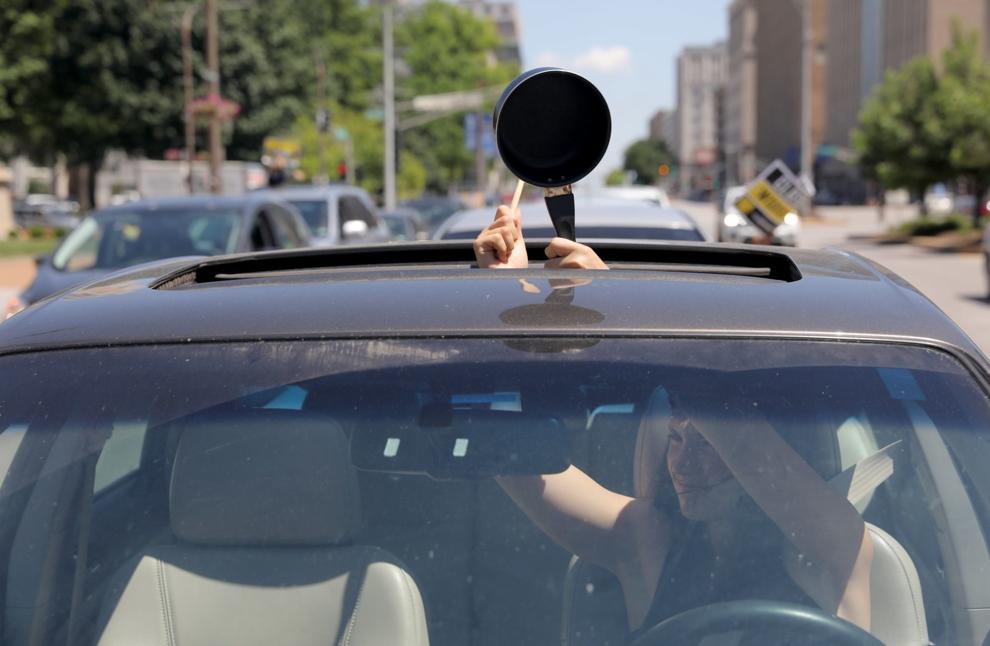 Protesters renew demands to close St. Louis' workhouse jail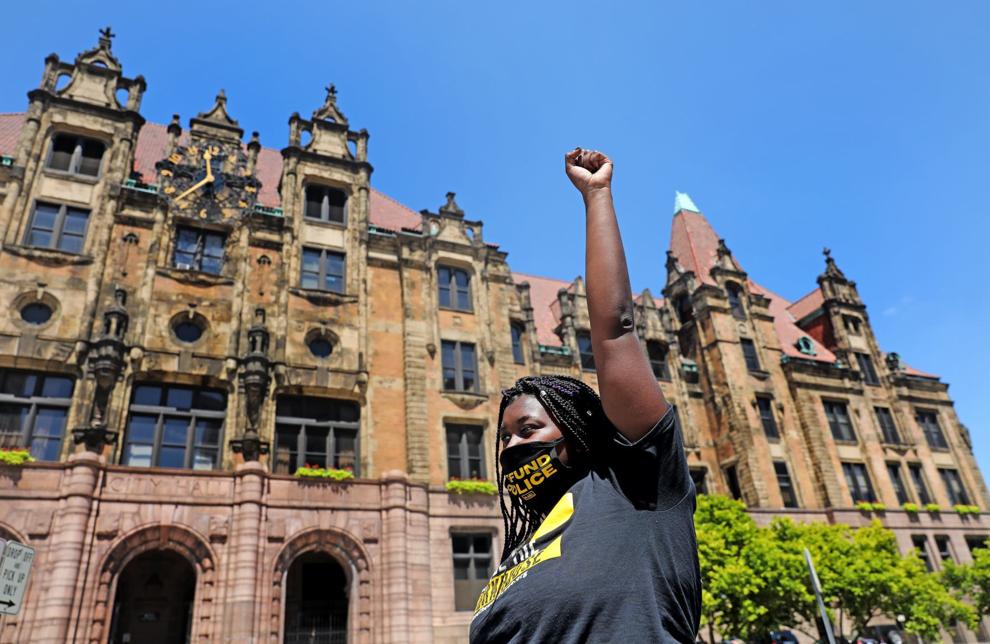 Protesters renew demands to close St. Louis' workhouse jail