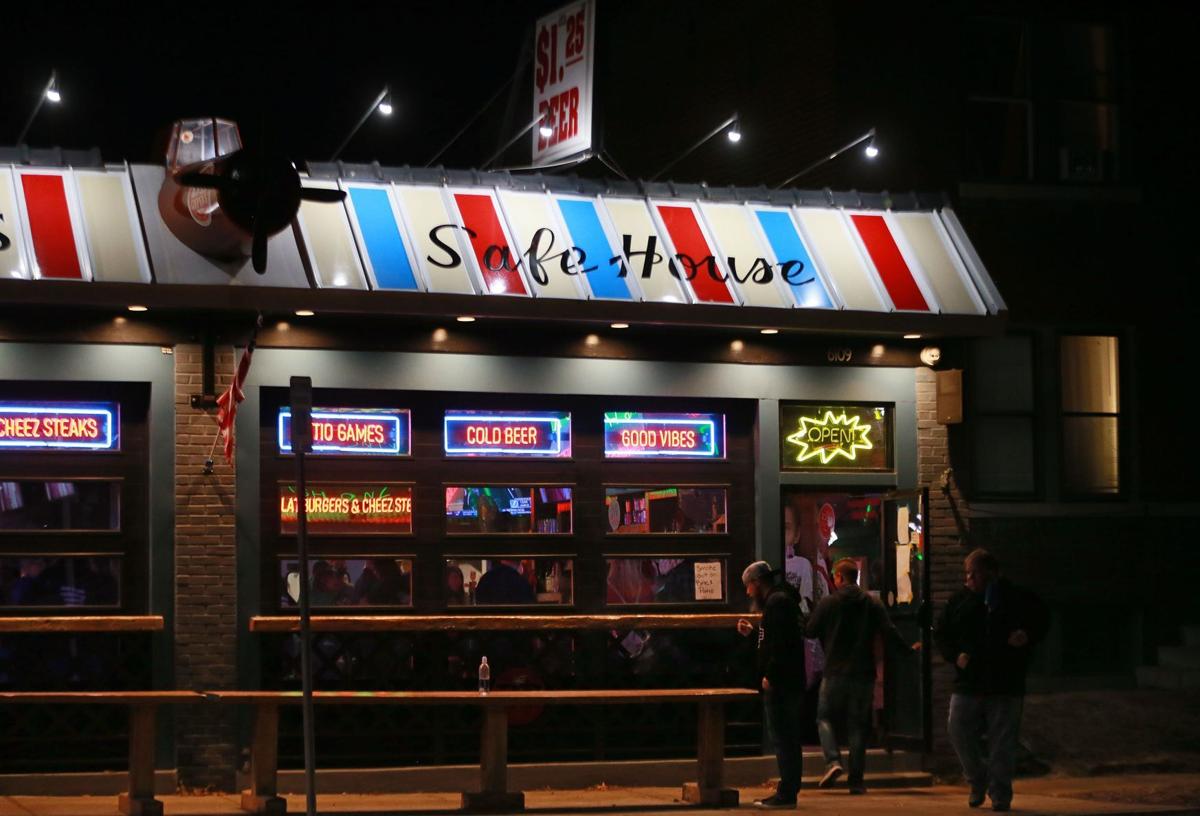 ST. LOUIS — The St. Louis health department ordered seven establishments to close this week for flouting coronavirus-related restrictions, by far the largest crackdown on city businesses during the pandemic, and one that generated anger from owners and patrons on Thursday.
City health director Dr. Fredrick Echols notified the owners that they had violated his health orders for mask-wearing and social distancing, and must close immediately.
The businesses — mostly bars and restaurants — stretched from north St. Louis to south. Echols ordered 30-day closures for G&W Meat and Bavarian Sausage in Tower Grove South, Three Kings Bar and Grill in Hyde Park, The Midwestern restaurant downtown and DB Cooper's Safe House in deep south city's Princeton Heights neighborhood.
Midtown Bar & Grill in Jeff-Vander-Lou, plus Start Bar and Wheelhouse, both just blocks from Busch Stadium, were shut down for a year.
Stephen Savage, a co-owner of Start Bar, Wheelhouse and The Midwestern, said in a note to the public that his bars have been "respecting your rights as customers and sovereign individuals capable of making your own decisions."
"Starting in May of 2020, we were ordered to be the mask police and micro manage your social interactions," he wrote. "We believe you are free to make your own choices."
The health department's order for Start Bar and Wheelhouse includes nearly 60 pages of tips from members of the public, screenshots of social media posts and dozens of photos of maskless patrons, some dating back to the summer of 2020.
On July 27, the city sent the owners a letter notifying them that Wheelhouse and Start Bar had violated the city's mask order. On Nov. 16 the city ordered the two to close for two weeks for violations of social distancing and mask orders. The owners filed a suit against the city, but a judge later ruled that the owners must comply with the department's orders.
In an email to the Post-Dispatch, Savage said two of the photos the health department cited in its one-year closure order were taken before the pandemic. He said all three establishments require staff and customers to wear masks.
Owners and managers for the other businesses that received notices could not be immediately reached for comment on Thursday.
But at least one of the businesses didn't close.
DB Cooper's was still open and operating at 6:30 p.m. on Thursday. At least two dozen unmasked patrons lined the bar, sat at tables or stood outside smoking.
"We're all grown-ups. We can make our own decisions," said St. Louis resident Zach Cox, outside of the Gravois Avenue bar.
Cox, clad in a St. Louis Cardinals T-shirt, said he had been going to DB Cooper's throughout the pandemic.
No vaccine yet
Meanwhile, city officials on Thursday said that they have still yet to receive orders of COVID-19 vaccines.
At a Thursday morning meeting of the city's Joint Boards of Health and Hospitals, Echols said the health department has not yet received its first allocation. He said he is hoping it will arrive next week, but the state has not yet confirmed that.
Echols said the current vaccine supply hasn't met the demand even for the first category of vaccinations, or Phase 1A, which includes patient-facing health care workers and long-term care facility staff and residents. And as of Monday, Missouri officials have allowed vaccinations to begin for millions more across the state, including public health employees, emergency service workers, residents 65 and older, and those with certain health conditions.
Jefferson County also has not received any doses so far. Health officials have placed an order for 1,000 doses of the Moderna vaccine.
Brianne Zwiener, a spokeswoman for the department, said Thursday morning that the county had not received any updates from the state about when the shipment would arrive.
The Jefferson County Health Department Board of Trustees on Thursday voted to extend the existing mask order through Feb. 25. Three board members voted in favor of the extension, one voted against it, and one was absent.
Jefferson County Health Department Director Kelley Vollmar said in a statement that the county's positivity rate — which reflects the portion of COVID-19 test results that come back positive — has just fallen below 20%, for the first time in 10 weeks.
"We feel the mask order has had a positive impact in the community," Vollmar said. "It is important to continue prevention strategies, such as the mask order, until a majority of our population has been vaccinated."
Missouri reported 2,049 new cases of COVID-19 on Thursday, up from 1,592 the day before.
The seven-day average of new cases fell to 1,679, down from 2,630 at the beginning of the month, according to a Post-Dispatch analysis.
The state also reported 24 more deaths due to the virus.
The St. Louis Metropolitan Pandemic Task Force reported 87 new COVID-19 patients admitted, and a total of 629 coronavirus patients in BJC HealthCare, Mercy, SSM Health and St. Luke's Hospital facilities in the area. Hospitals here are operating at 83% of bed capacity, and 85% of intensive care unit capacity.
COVID-19 in Missouri and Illinois: By the numbers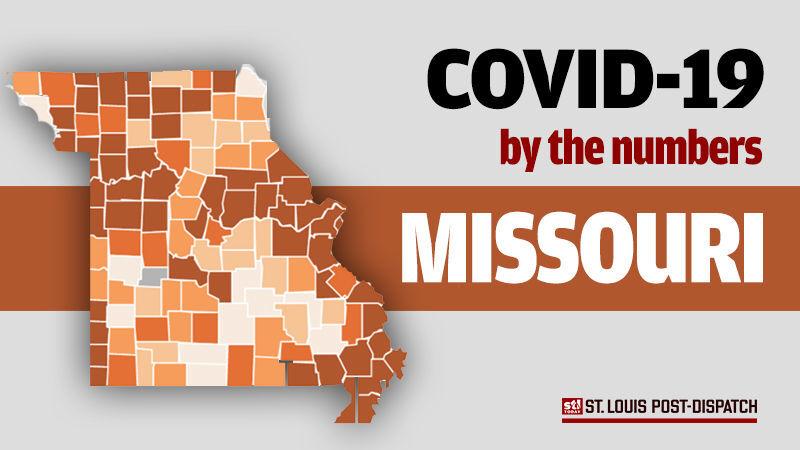 NOTE: Beginning Monday, March 8, 2021, the Missouri Department of Health and Senior Services (DHSS) began posting county-level data showing "probable" COVID-19 cases detected by antigen testing. Using the historical data from the DHSS dashboard, we reconfigured this graph to include that number in the total.
NOTE: Missouri updated its data dashboard on Sept. 28. 2020, to delete duplicate cases. This resulted in a decrease of total cases which caused the daily count to reflect a negative number.
NOTE: Beginning Monday, March 8, 2021, the Missouri Department of Health and Senior Services (DHSS) began posting county-level data showing "probable" COVID-19 cases detected by antigen testing. Using historical data from the DHSS dashboard, we reconfigured this graph to include that number.
Note from St. Louis Metropolitan Pandemic Task Force regarding the numbers for July 20: There was a delay in reporting some test results leading to the increase in reported hospital admissions.
Note from Missouri Department of Health and Senior Services: Note: Due to an abrupt change in data measures and the reporting platform issued by the White House on Monday, July 13, and effective Wednesday, July 15, Missouri Hospital Association (MHA) and the State of Missouri were unable to access hospitalization data during the transition. .