ST. LOUIS • Otis Williams said he looked at Charlesetta Taylor and saw someone who could be his mother.
Williams, the head of the city's economic development agency, was charged with getting Taylor to leave her house of 70 years to make way for the planned $1.75 billion National Geospatial-Intelligence Agency's western headquarters. Taylor, 80, didn't want to leave.
"I was trying to convince her she could trust me," Williams said. "One thing I told her was she reminded me of my mother. And I told her I wouldn't do her wrong."
Taylor became the face of the movement to keep NGA from the neighborhood just north of downtown. But she relented when Williams offered to have the city physically move her house to another location.
Now, after NGA officially picked the St. Louis location as its next home, the city will begin the complicated task of clearing the site and delivering it to the federal government by next year. That will include demolishing everything in the 99-acre zone, and, of course, moving Taylor's three-story red-brick home.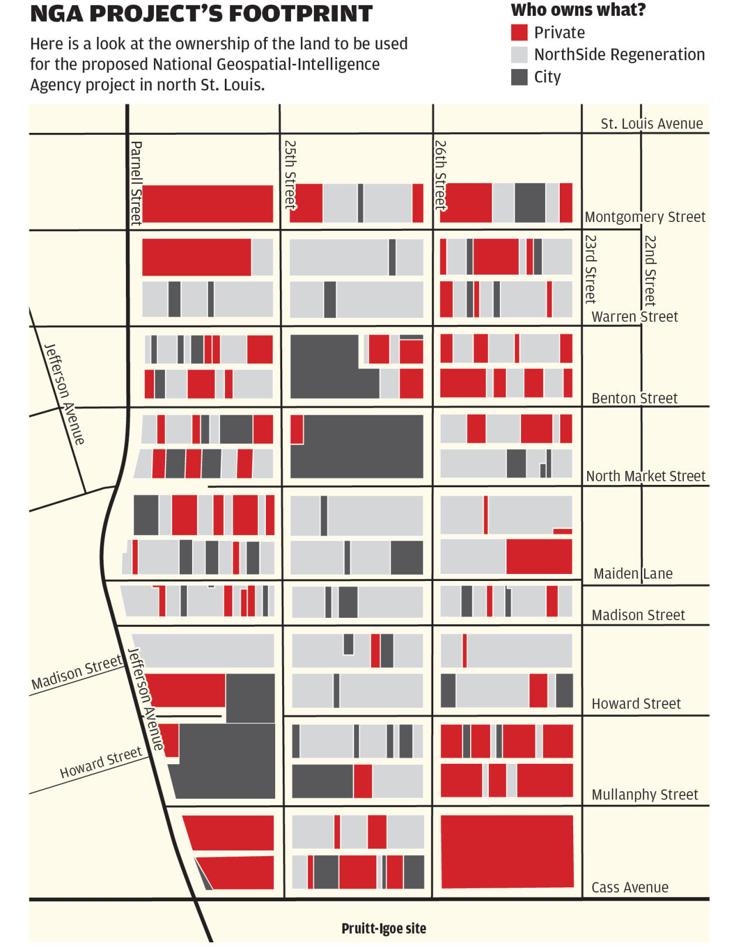 "When it's successfull and moved I can say that Otis did all he could," Taylor said. "They did make that commitment to me and they have been good so far. It will be a gigantic thing. But it would not be as traumatic as watching a wrecking ball tear it down."
Williams said moving Taylor's house would be the easy part.
"The physical move itself will not be that big of a chore because the professionals who are doing that have done this all over the world," Williams said. "We know we can get this done without a problem."
Taylor hasn't decided where her home will be moved.
But the wrecking ball is coming for the other properties. Williams said selective demolitions would begin in the next 30 days. Still, the bulk of them will be done later this year. Right now, Williams is focused on getting residents out of the neighborhood and into other housing.
"We will work with each one individually," Williams said. "We have assembled a team of real estate agents that will be working with each of the residents there to get them moved to the site they've chosen. Or if they haven't picked a site, to help them find one."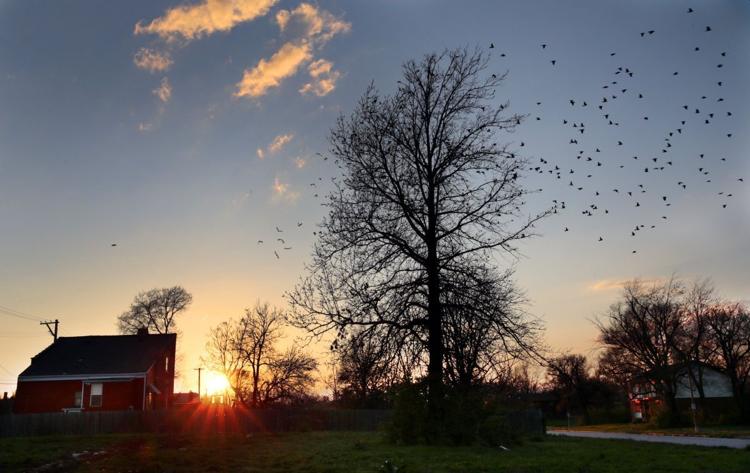 Williams hopes to have everyone out by Thanksgiving.
The city has committed $1.5 million a year over the next 30 years to pay for the site clearance. That money includes diverting half of the 1 percent earnings tax paid by NGA workers, who each year pay more than $2 million in city earnings taxes.
The area has 551 parcels with 110 owners, including developer Paul McKee, who had about 40 percent of the parcels, which he eventually sold to the city.
The NGA footprint is part of McKee's larger NorthSide Regeneration plan, which will now get a jumpstart. McKee said in a statement last week: "We want to invite people from throughout St. Louis, the Midwest and around the nation — especially the young and young of heart who are ready to embrace cultural diversity, new technologies and big new ideas — to join the NGA at Northside Regeneration — and working together we will create and enliven and prosper in the new spirit of St. Louis."
McKee is charged with developing the surrounding area, hoping to bring a surge of investment.
But Williams remains focused on the tough task at hand. The city will have until October 2017 to deliver the site. That means demolishing the homes, improving infrastructure, doing environmental cleanup and utility work.
The Army Corps of Engineers will build the facility. Construction is set to begin after the city delivers the site. The facility isn't expected to be completed until 2022 or 2023.
"Now, it's time to go to work," Williams said. "We are up against a deadline."