ST. LOUIS — About 100 people marched through downtown St. Louis on Saturday to decry the violence that has gripped St. Louis this summer while also calling for legislation they hope will ensure greater police accountability.
"I'm out here standing in support against the loss of life of anybody — whether it's protesters, police officers or citizens," said Elijah Hankerson, 48.
Hankerson, president of the St. Louis Metropolitan Clergy Coalition, regularly attends social justice protests that have been held in the region since the Memorial Day death of George Floyd while in the custody of Minneapolis police.
"Our homicide rate here in St. Louis is just off the charts," Hankerson said. At the end of August, the city had 185 homicides, compared with 136 at the same time last year, a 36% increase.
The rally, organized by the activist group ExpectUs, was held to call attention to "vigilante racism," according to a Facebook post announcing the event. Protesters also demanded support for the federal George Floyd Justice in Policing Act, which among other things would lower the legal standard to convict an officer for misconduct and also authorize the Justice Department to issue subpoenas in investigations of police departments for discriminatory practices.
The bill before Congress would also create a national database tracking police misconduct. It passed the House on June 25 and is under review in the Senate.
ExpectUs has demands for the Missouri Legislature, too.
"We want to denounce the bill that is going to the Missouri House that strips Circuit Attorney Kim Gardner of her power," said Reginald Garth, 41, a member of ExpectUs. "She is a duly elected, two-time official and we want our elected leaders to respect and honor the vote of the people."
He was referring to legislation passed by the Missouri Senate in the early morning hours Thursday that would allow Attorney General Eric Schmitt to intervene in St. Louis homicide cases. Gardner is the top prosecutor in St. Louis.
Garth described racism as a public health crisis, a sentiment echoed by others who attended the rally.
Among the speakers Saturday were two parents with children who died by gun violence and a representative with the St. Louis chapter of Moms Demand Action, a grassroots group advocating for "gun sense in America."
Two siblings who participated in the demonstration, Alex and Ryan Bingham, said the call to action for them began six years ago after teenager Michael Brown was fatally shot by a Ferguson police officer. The two regularly attend Black Lives Matter protests.
"There's only so much injustice you can see before you have to ..." Alex Bingham, 24, began to say, when Ryan Bingham finished the thought for her.
"... at a certain point, voting just isn't enough," said Ryan, 22.
"I think we've been past that point for a long time," Alex Bingham said. The two, who are both white, have participated in protests since the early days of the movement in Ferguson, where their grandmother lives.
"We hope we can show how many people are behind this, and how united (they are)," Alex Bingham said. "And this is a really diverse crowd, which I think is a good thing, to show people that this isn't just an issue for some people. This is something that affects everybody."
ExpectUs Rally Against Violence and Hatred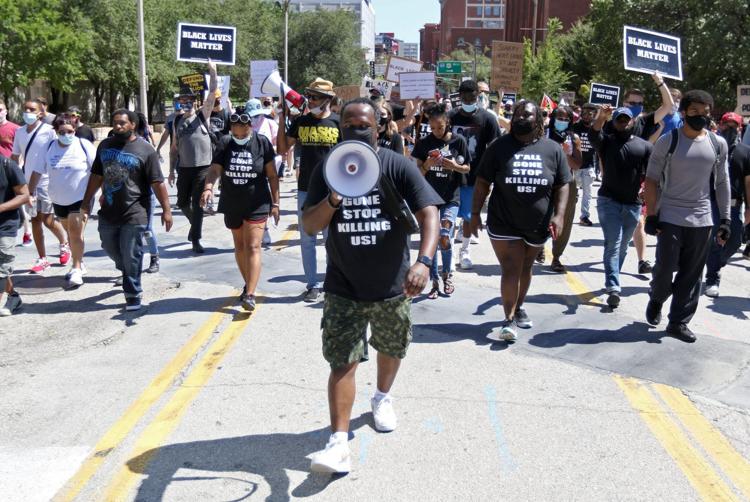 ExpectUs Rally Against Violence and Hatred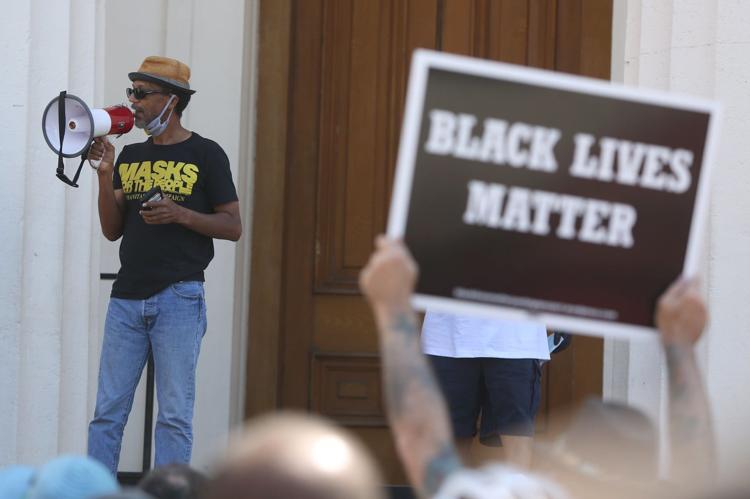 ExpectUs Rally Against Violence and Hatred
ExpectUs Rally Against Violence and Hatred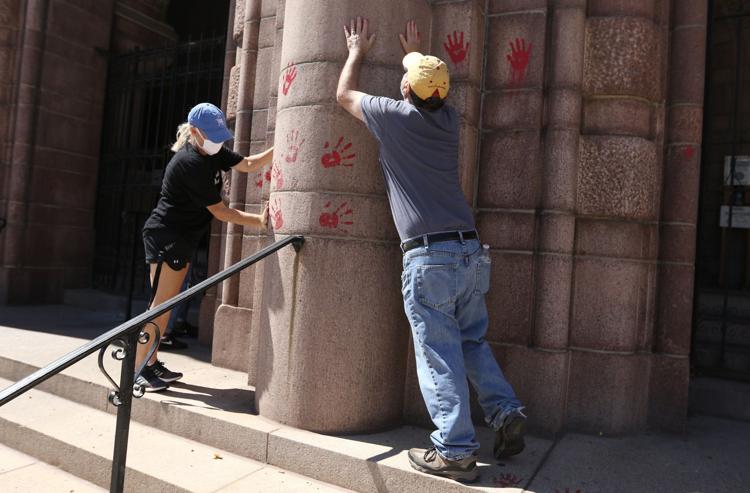 ExpectUs Rally Against Violence and Hatred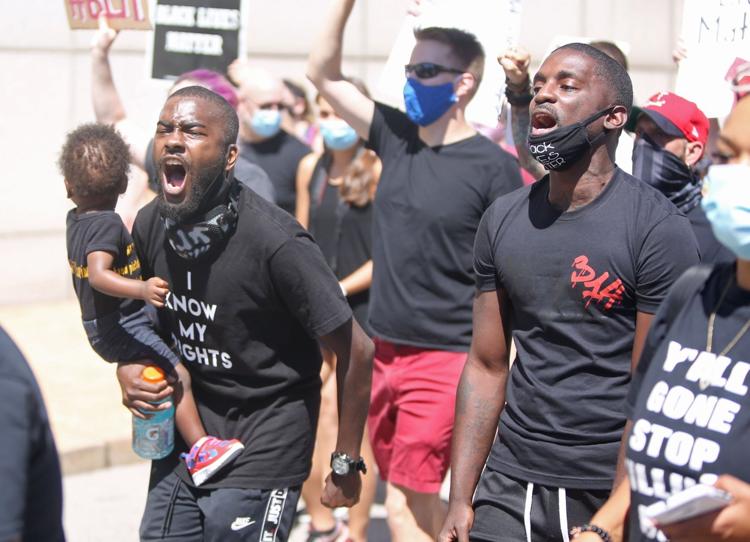 ExpectUs Rally Against Violence and Hatred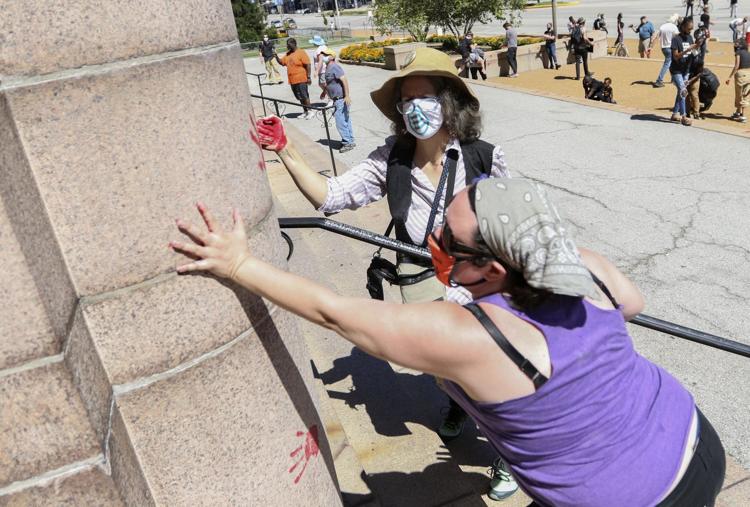 ExpectUs Rally Against Violence and Hatred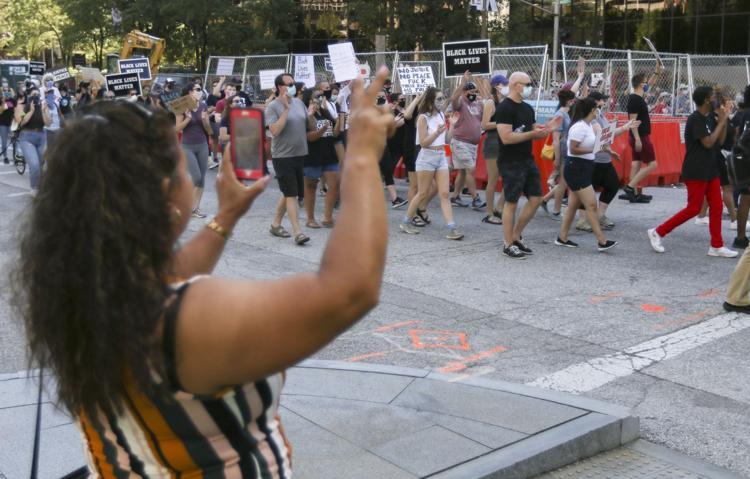 ExpectUs Rally Against Violence and Hatred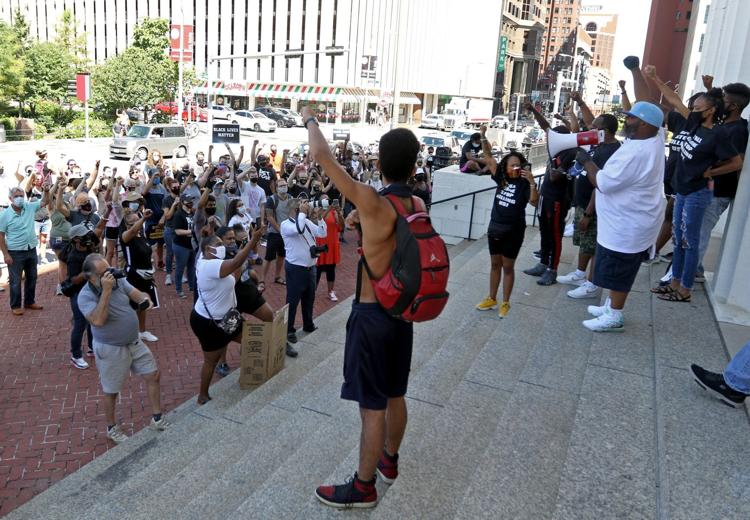 Be the first to know
Get local news delivered to your inbox!