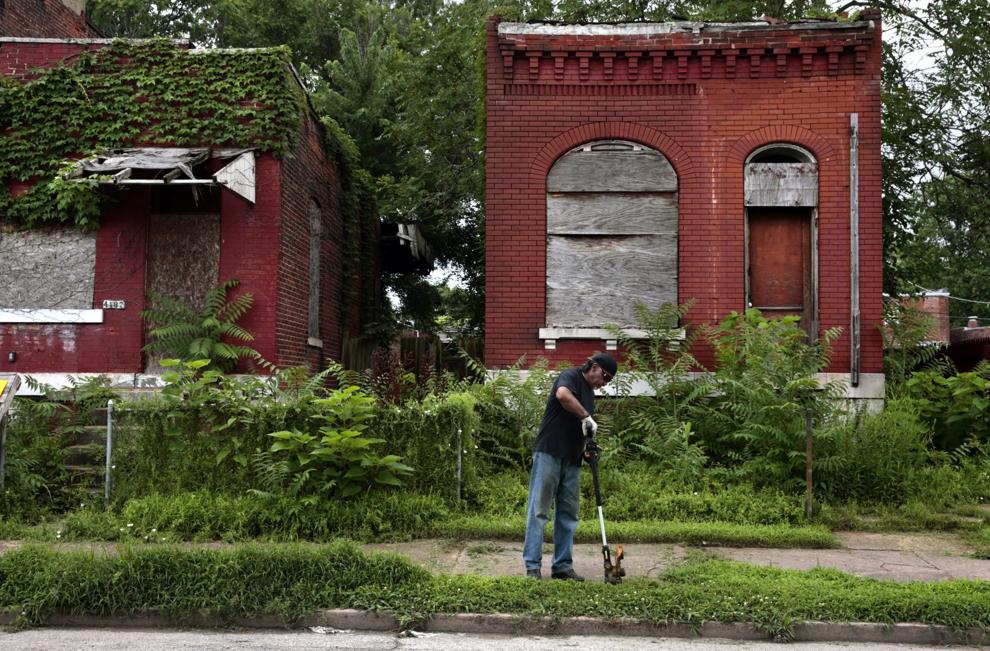 ST. LOUIS • Efforts to target owners of problem properties are reducing the number of buildings that end up in the city's land bank, helping save tax dollars while encouraging preservation.
City records show about 290 properties ended up with the LRA this year after no one claimed them at auction. Two years ago, the number was closer to 500.
"There's value in this real estate," Moak said. "Hopefully, it's somewhat of an indicator people are staying in their properties instead of abandoning them and moving out of the city. … I like that trend, no question about it."
But lawsuits filed by Moak on behalf of the city also seem to be making a difference.
In addition to the four lawsuits a year against property owners who are at least three years delinquent on their taxes, the city files a fifth, special lawsuit that targets owners who've allowed their properties to deteriorate significantly.
Putting those problem properties up for auction is more effective than just fining owners with code violations, city officials say.
Read previous reports in this continuing series here.  
"In my experience going through the city's municipal courts, there's not enough teeth there," 7th Ward Alderman Jack Coatar said. "That process doesn't always lead to good results."
Fines for code violations are often ignored, Coatar said, especially if the property is owned by a limited liability company, a type of business structure designed to shield owners from certain obligations. LLCs are common in real estate transactions.
"They're usually owned by an LLC, and there's essentially no consequences for an LLC to not show up to court and not pay fines," Coatar said. "That changes when you get them into circuit court and you start to actually threaten to take the property."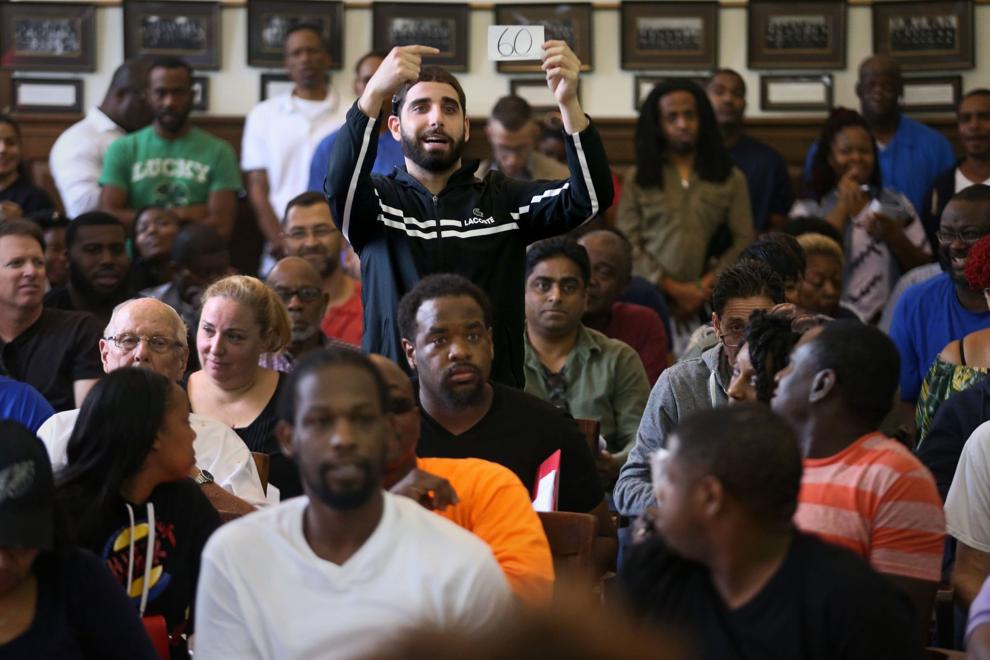 Moak tries to find the worst of the worst for the problem properties suit. He considers unpaid vacant building fees, and how much time and money the city spends maintaining a property.
If a property ends up in the special suit, it's probably a burden to the city or a nuisance to the neighborhood, or both.
"We don't want to take care of it," Moak said.
The first special suit was filed in 2004. Moak said it took him about two years to coordinate with city departments and get the first suit into court. Since then, the city has collected more than $2 million through the special suits, according to Moak.
Moak gets excited about the special sale, held in October of each year. The sale, targeting neglectful property owners, is his pride and joy.
"It's cool, you know — we're unlocking the value of that property," Moak said. Vacant land and buildings may be seen as lost causes by many people, he said. The special suit proves otherwise.
In October , the city received more than $100,000 from city residents who wanted to keep their property instead of see it go to auction at the special sale. That's added to the more than $80,000 in total bids from this year's sale.
The number of properties ending up in the LRA bank from the special suit has also decreased over the years, with a slight uptick this year. Four years ago, 90 problem properties were transferred to the LRA from the problem properties lawsuit, according to data provided by the LRA. The number dropped to about two dozen properties each in 2015 and 2016, and then to roughly a dozen last year.
This year, 31 problem properties went to the LRA, according to data from the sheriff's office. The number could still change because of unconfirmed sales.
That's good news for the already-overwhelmed LRA, which owns almost half of the city's vacant property and struggles to keep up with maintaining the properties already in the bank.
The LRA was established in 1971 to respond to the city's vacancy problem. The land bank does not receive any city general revenue funds and relies solely on its own real estate sales.
"It comes into the LRA inventory, and now there's a voice and an owner," said Laura Costello, LRA director of real estate. "It's insured, and there's a crew to take care of the property. It relieves the forestry and building divisions of having to maintain and board up and take care of properties."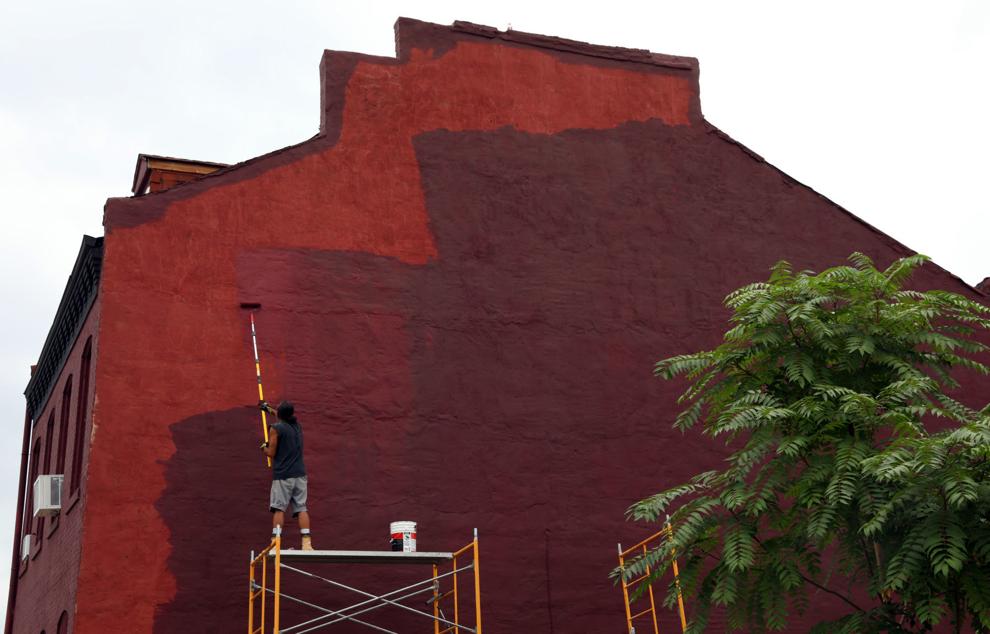 Over the last five years, the city has taken more than 8,900 properties to auction through the tax suits, according to data from the St. Louis sheriff's office. For about half of those, the owners stepped up to pay back taxes and keep their property. New owners ended up with about 1,500 properties. The 2,600 others ended up in the LRA bank.
City officials say they want to assure residents they don't take selling someone's property at auction lightly.
"The last thing we want to do is take property away from people," said Tom Vollmer, deputy collector of revenue at the city. "We give every opportunity we can to the family or the owners (to redeem property). For every piece of property you see listed, there's a story for each one."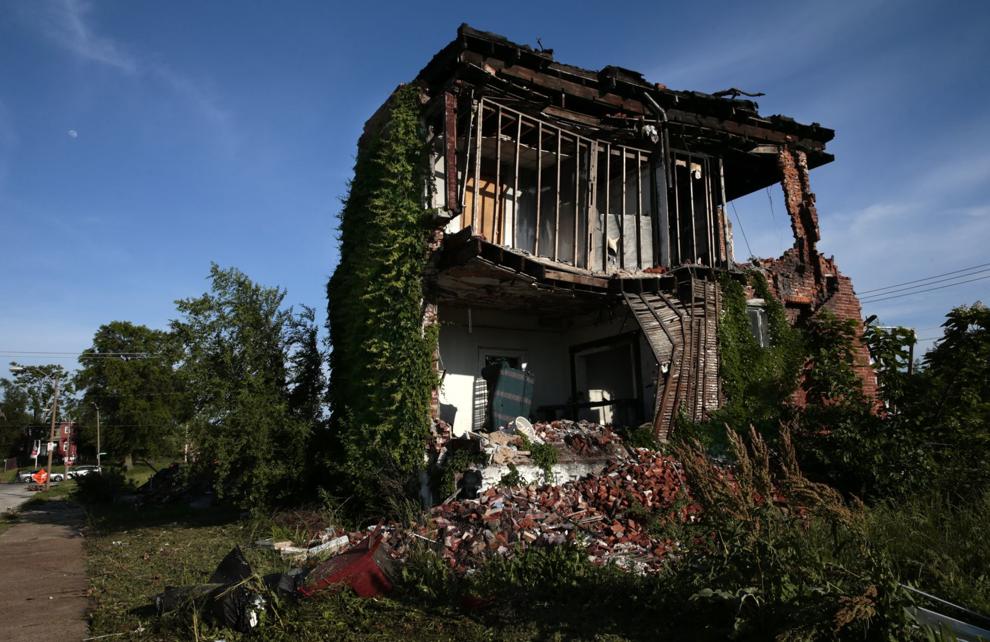 Moak's special suits start out with a list of 150 to 200 problem properties. Moak is among six other attorneys who work on problem properties, though he is the only one who works on the special suit.
"We're not seeing more results because he doesn't have the staffing or funding he needs to do it really well," 6th Ward Alderman Christina Ingrassia said. "Hopefully under a new administration and with the sheer number of issues with properties, maybe that conversation from a financing and budget perspective can change."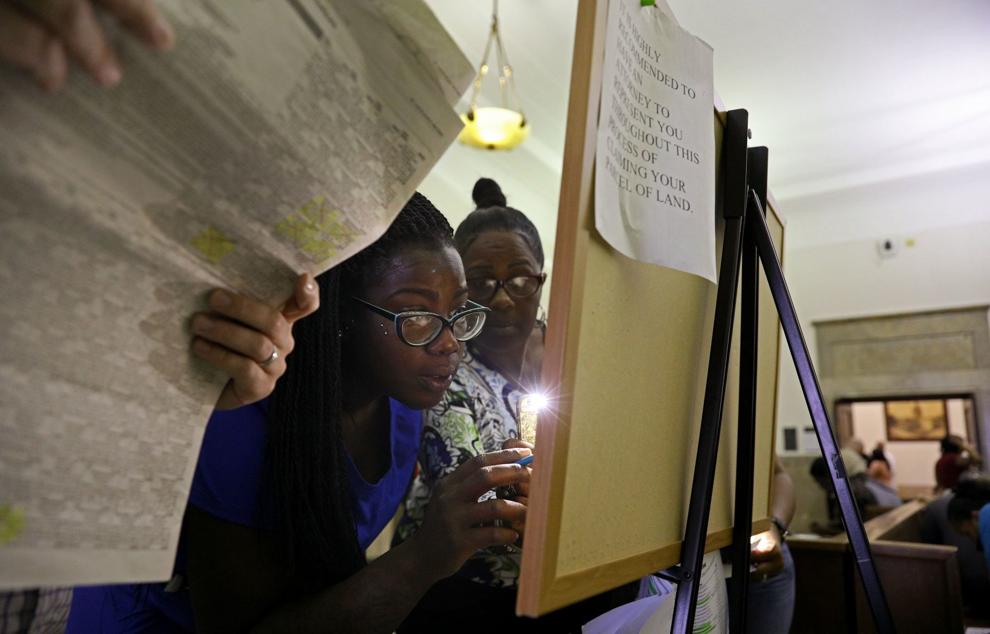 This year's suit, which will go to auction in October next year, starts out with 170 properties. Moak is hoping new technology will increase the number even more.
The building division recently started using a web-based system that keeps closer track of vacant building fees and notifications, which will produce a larger list of properties for Moak to pull from.
"It's an increasing priority of the city to get them (vacant buildings) moving. There are more resources devoted to it," Moak said. "The reality is, there are more building division resources devoted to documenting and citing vacant property."