UPDATED at 5 p.m. Monday with additional details.
ST. LOUIS — A massive winter storm that covered much of the country Monday brought up to 8 inches of snow to the St. Louis region along with bone-jarring cold as emergency workers struggled to respond.
The storm shuttered businesses and slowed highways to a crawl as road crews tried to keep up with snow falling at rates up to an inch an hour. Gas utility Spire warned customers to conserve gas as high demand was mixed with lower supplies caused by snowstorms across the U.S.
"The first round of snow was just sort of the storm clearing its throat," meteorologist Jon Carney of the National Weather Service office in Weldon Spring said Monday before a second blast hit the region through the afternoon.
Snow totals were expected to range from 5 to 8 inches, with the higher accumulation expected to the south and east of the metro area, the weather service reported.
The snowfall tapered off Monday evening but forecasters warned that wind chills could drop temperatures to as low as 30 below zero in some areas early Tuesday morning.
"With temperatures this cold, every last flake is going to stick," Carney said.
Road worries
Blowing snow and the steady snowfall were the thorn in the side of St. Louis-area road crews Monday.
"We plow the roads and 30 minutes later it could be covered again," Illinois Department of Transportation spokesman Paul Wappel said.
Wappel said Metro East crews were working 12-hour shifts and faced visibility issues just like other drivers. Two area IDOT snowplows were involved in collisions with cars in Madison and Washington counties, Wappel said, adding that drivers needed to stop weaving around snowplows in such conditions.
Shaunda White, a spokesperson for the Missouri Department of Transportation, said the 200 snowplows in the St. Louis area have been fully staffed since Sunday. Trucks were treating the roads with a special mix of salt and beet juice, she said.
"We have been out there nonstop," White said. "But the snow is coming down so fast and blowing around it's hard to keep up."
Matt Beitscher, a meteorologist with the National Weather Service, said visibility was reduced to a quarter-mile to half-mile in the St. Louis region. The unusually cold temperatures created a lighter, more powdery snow that was easily blown by wind gusts of 20 mph to 25 mph, he said.
"That's a rarity for this area," Beitscher said. "We don't get this type of blowing snow often because it rarely gets this cold."
The high temperature Monday was 7 degrees.
Brad Charboneau, a senior meteorologist with the weather service, said the record single-day snowfall in St. Louis for Feb. 15 was 11.4 inches, which came in 1961. The record low temperature for Feb. 15 was zero degrees in 1936.
No rest for some
Not everyone could stay home to avoid the storm. People from zookeepers to social service workers and heating repair techs who were called to homes with failing heaters had to face the cold.
Vogel Heating and Cooling received 65 calls Monday morning alone from people who said their heaters were out, said Dale Flori, the Fenton-based company's residential division manager. That's on top of 121 calls for no heat as temperatures plunged over the weekend, putting a strain on heaters.
"We're not even at 1 o'clock yet," Flori said. "It's pretty brutal."
The snow also slowed how quickly the company's 28 technicians could reach customers, Flori said.
Heaters tend to break down less frequently than air conditioners, Flori said, so business typically slows in the winter. But even with milder temperatures last month, this season has been especially busy, possibly because more people are working from home and notice issues with their heating units.
"If it stays like this, we're gonna be worn out," Flori said.
Ben Anschultz, general manager of Anton's Air Conditioning and Heating based in Affton, said, "We've had some techs out from the moment they wake up to when they go to sleep the last few days."
Other workers who had to brave the cold included the animal care and maintenance teams at the St. Louis Zoo.
Dr. Luis Padilla, the zoo's vice president in charge of animal collections, said zoo staff prepare and train for winter storms like this, from getting animals used to their temperature-controlled indoor spaces in the summer to tailoring food for some animals so that they gain weight before the cold months.
While many animals were taken inside Monday, some chose to stay outside, like the red pandas, snow leopard, tigers and Kali, the zoo's male polar bear.
"I don't take for granted getting to see Kali playing in the snow on days like this," Padilla said.
The zoo has contingency plans if storms ever get severe enough that staff needs to sleep there, but Padilla didn't think that would be necessary this week. He added that zoo maintenance staff had worked hard maintaining the buildings and access to animal habitats through the snow.
"The zoo is like a small city," he said. "And they have been keeping it running through this."
For those without homes or somewhere to go, St. Louis city health officials said there was still room at heating shelters.
St. Louis mayoral spokesman Jacob Long advised anyone without shelter in the downtown area to go to St. Patrick's Center. They could also call 911 in such extreme conditions.
"We're sort of operating under emergency circumstances," he said. "So 911 is also an acceptable option right now."
Post-Dispatch reporters Kim Bell, Jacob Barker and Rachel Rice contributed to this report.
Photos: Two waves of snow and dangerous wind chill hit the St. Louis Metro area
St. Louis snow storm and single digit cold snap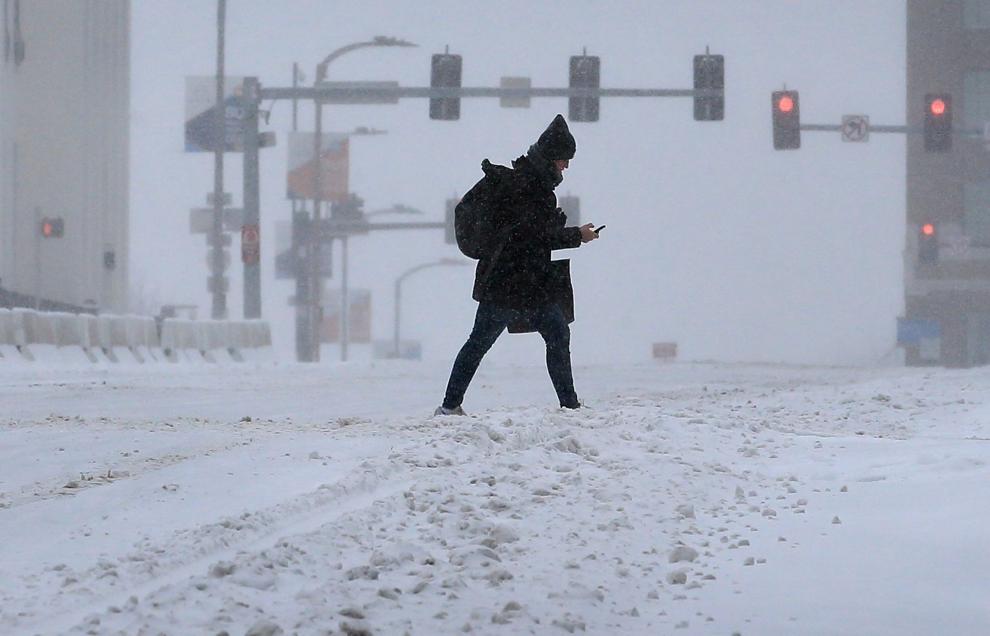 40 mile rucking journey in winter storm warning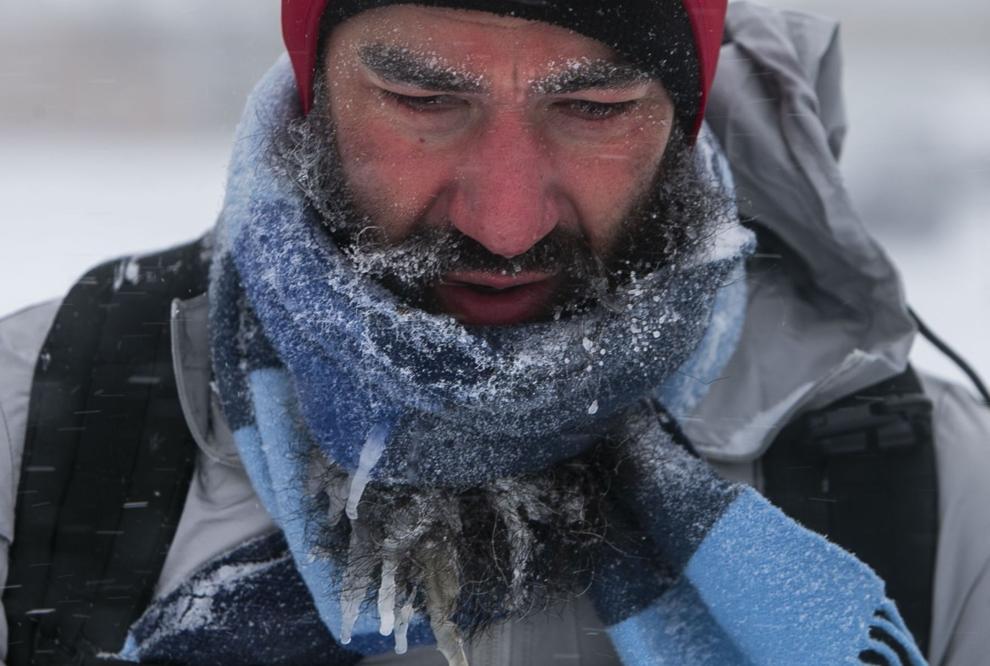 St. Louis snow storm and single digit cold snap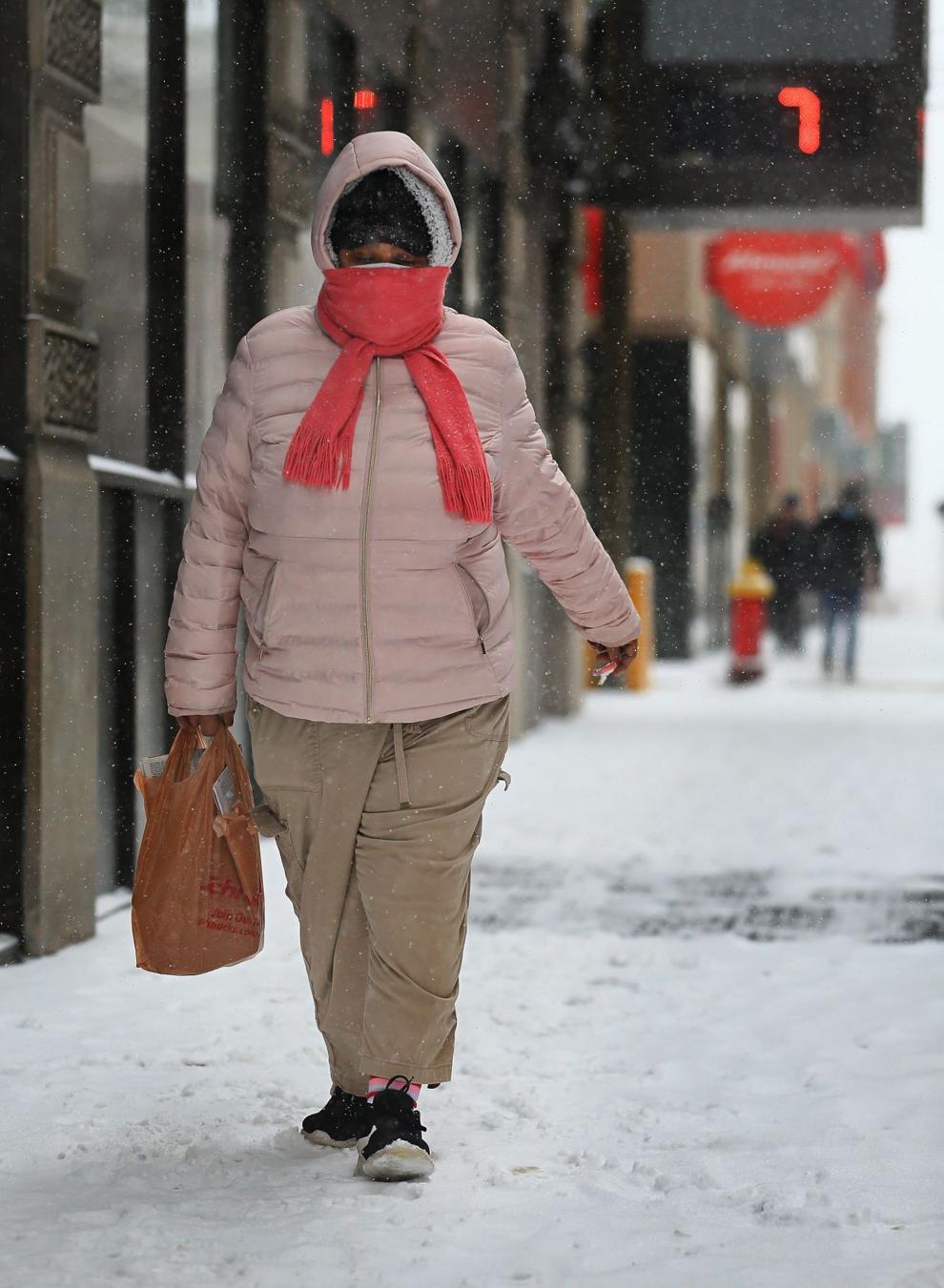 Snow storm on the way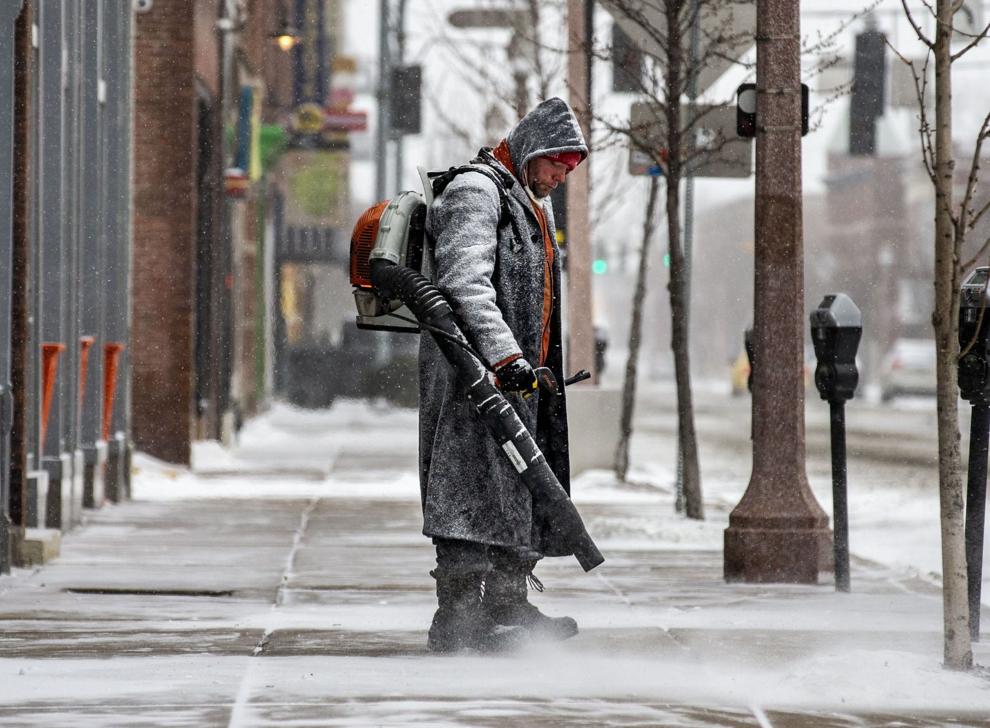 Cold and snow grips the St. Louis region
Snow storm on the way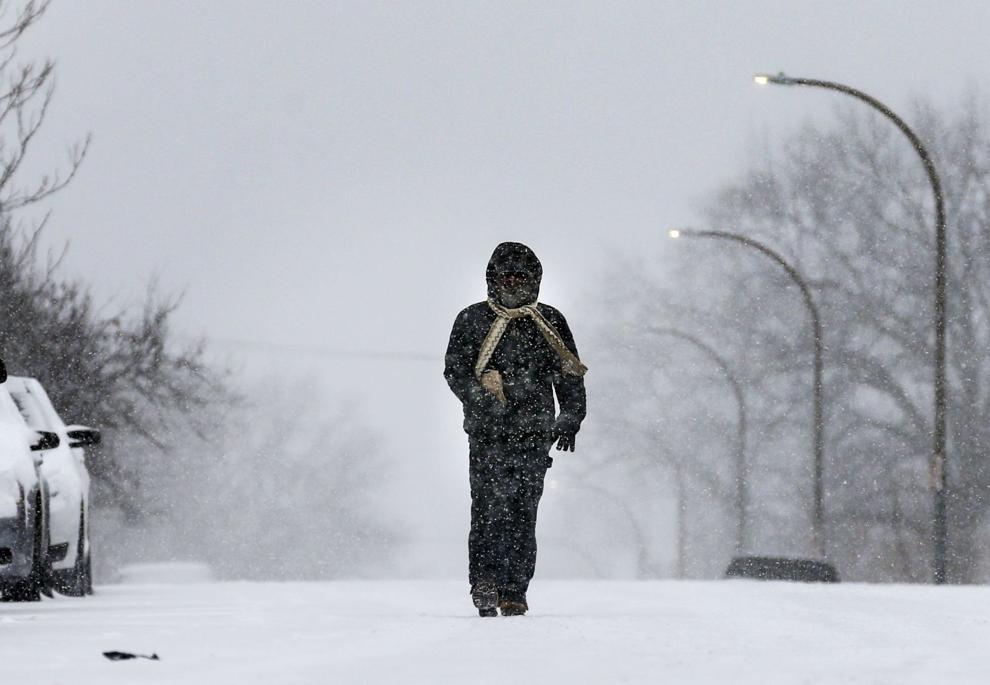 Cold and snow grips the St. Louis region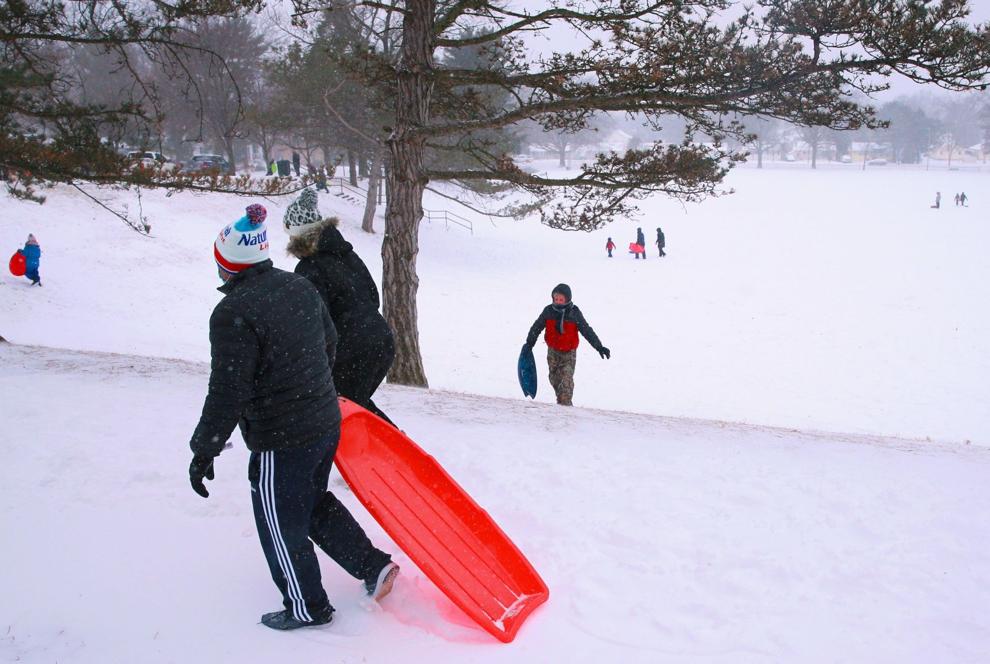 St. Louis snow storm and single digit cold snap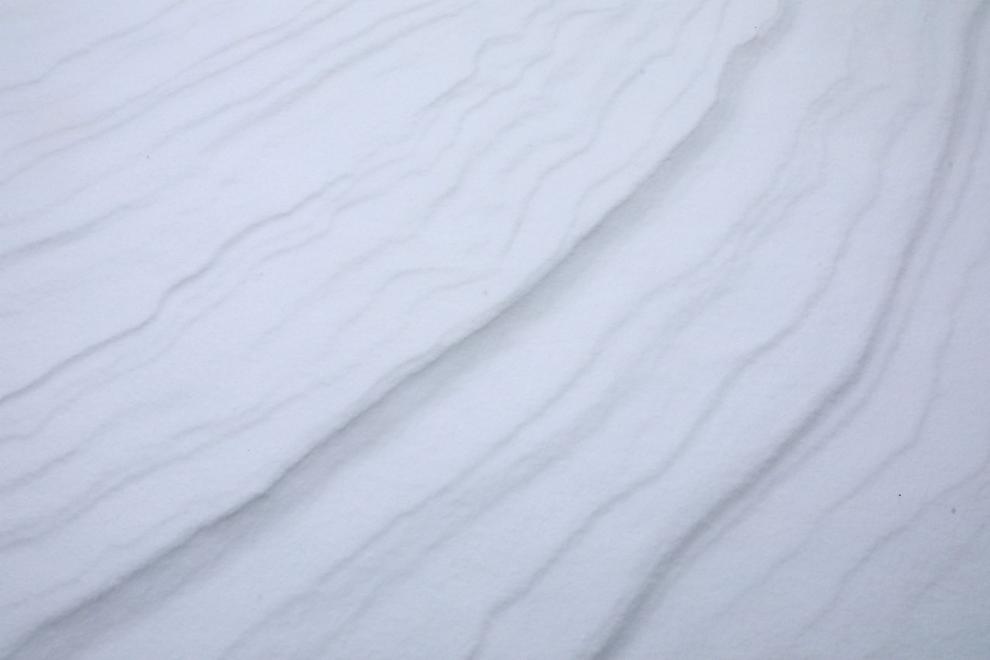 St. Louis snow storm and single digit cold snap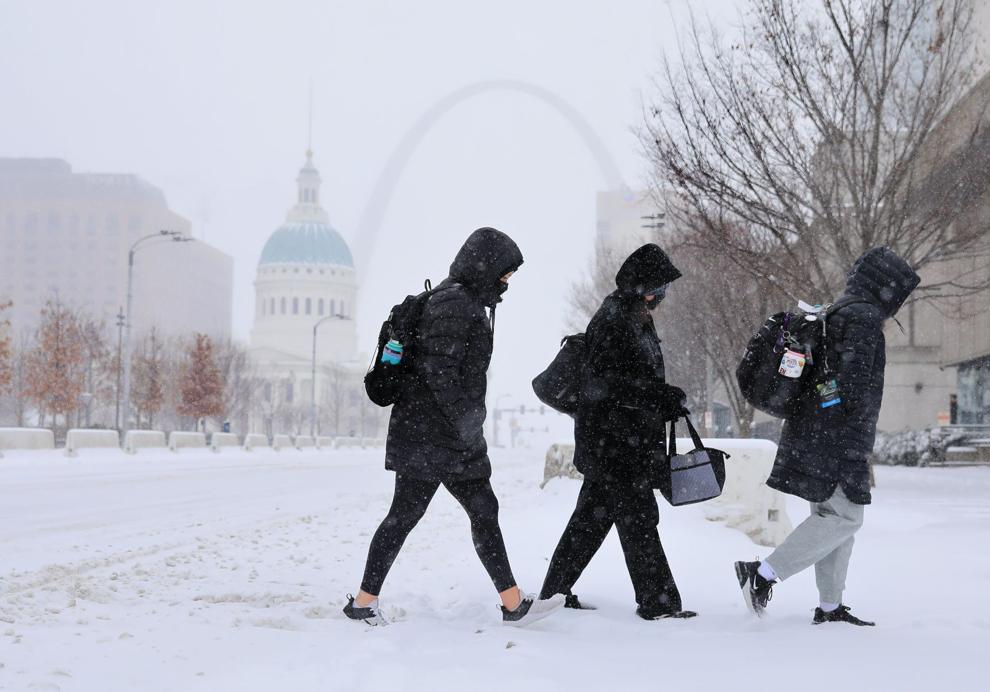 St. Louis snow storm and single digit cold snap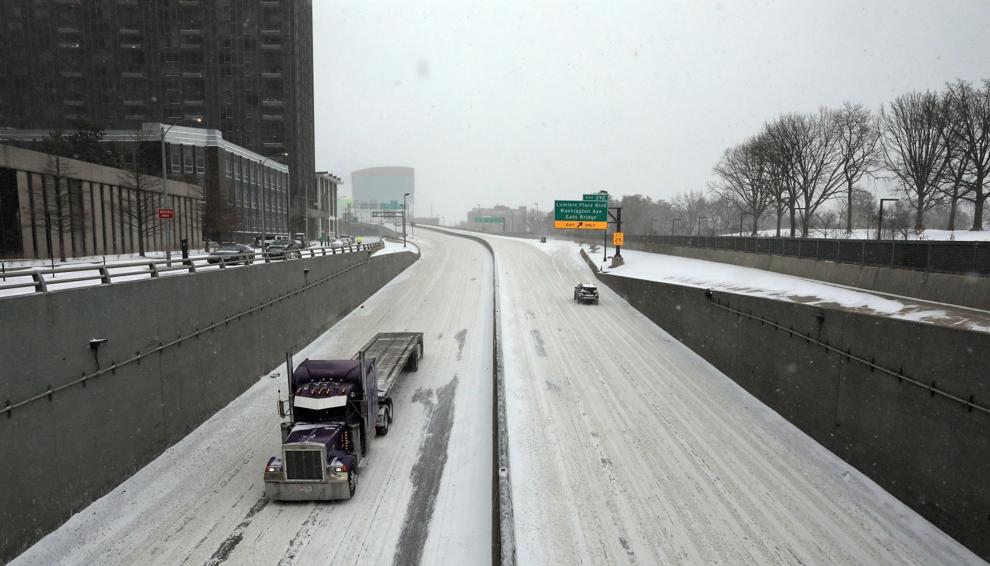 Snow storm on the way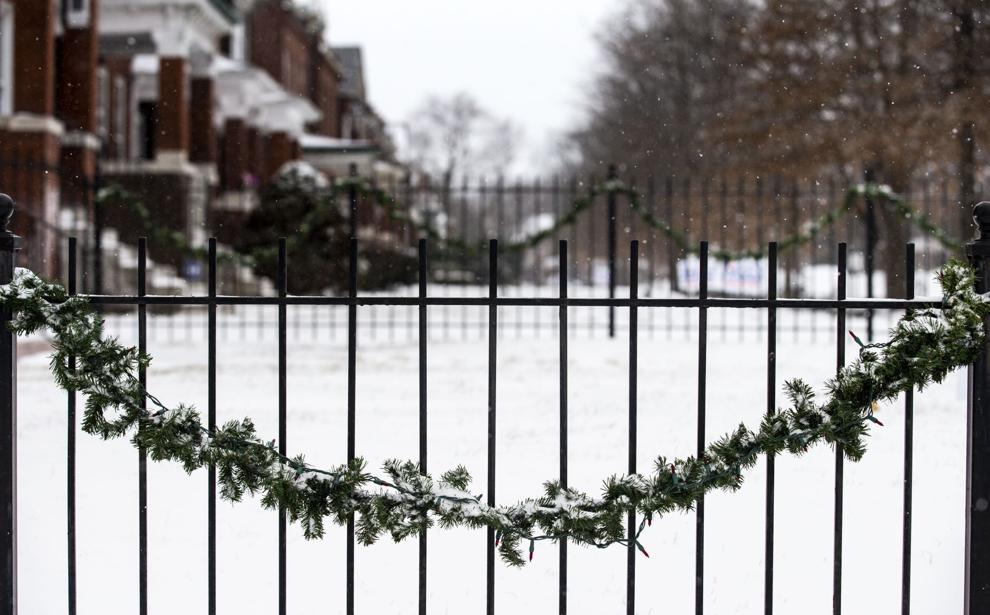 Snow storm on the way
Edwardsville lumber yard burns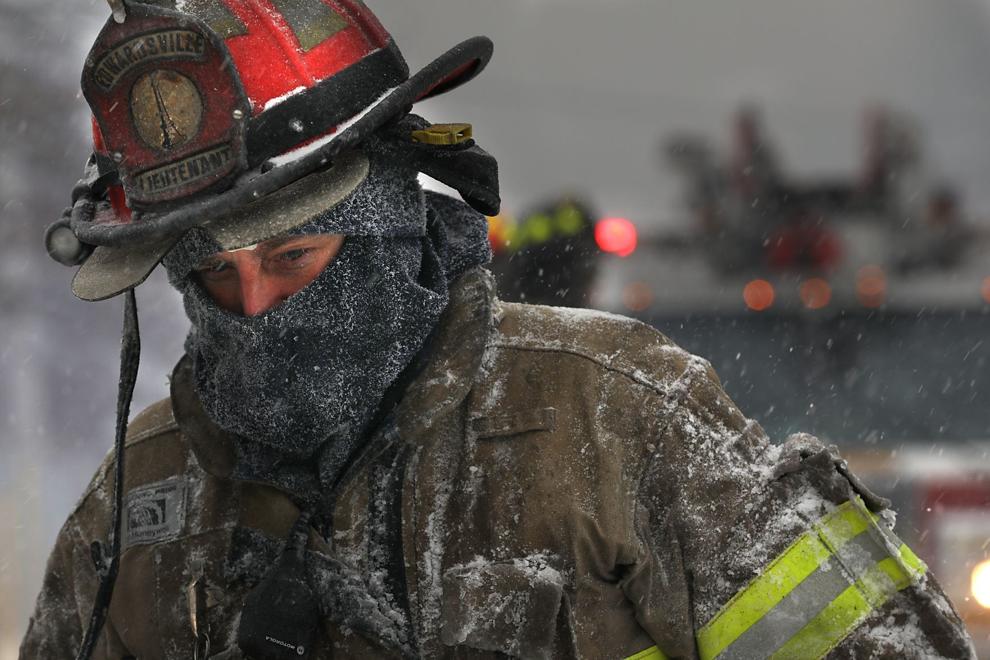 Snow storm on the way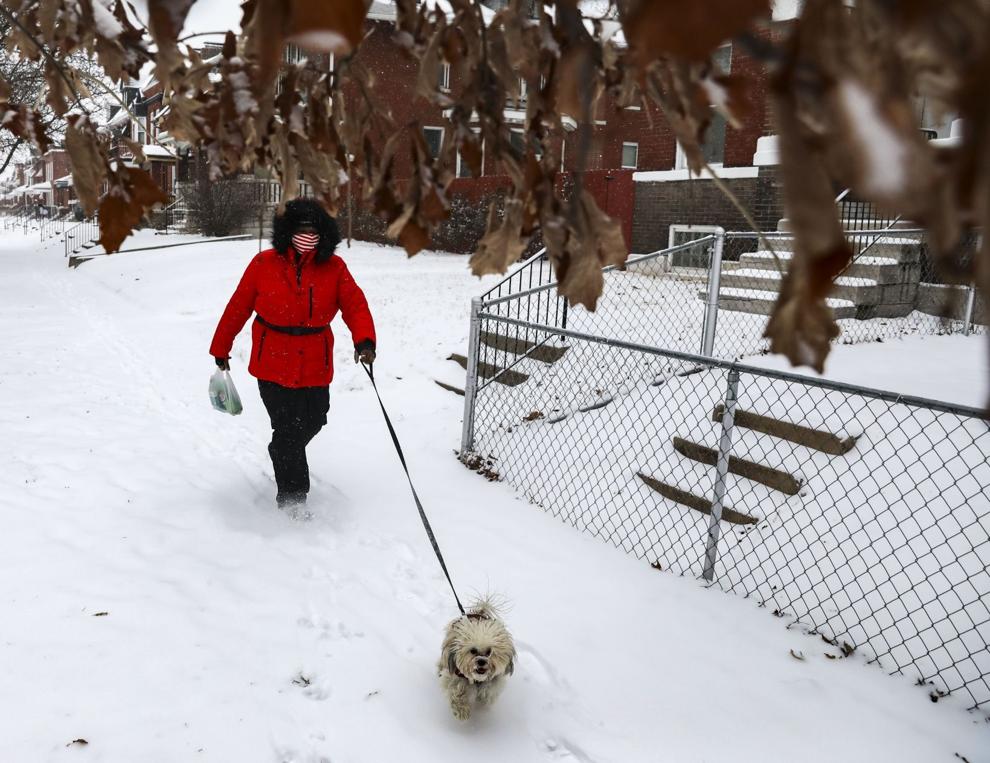 Snow storm on the way
Snow storm on the way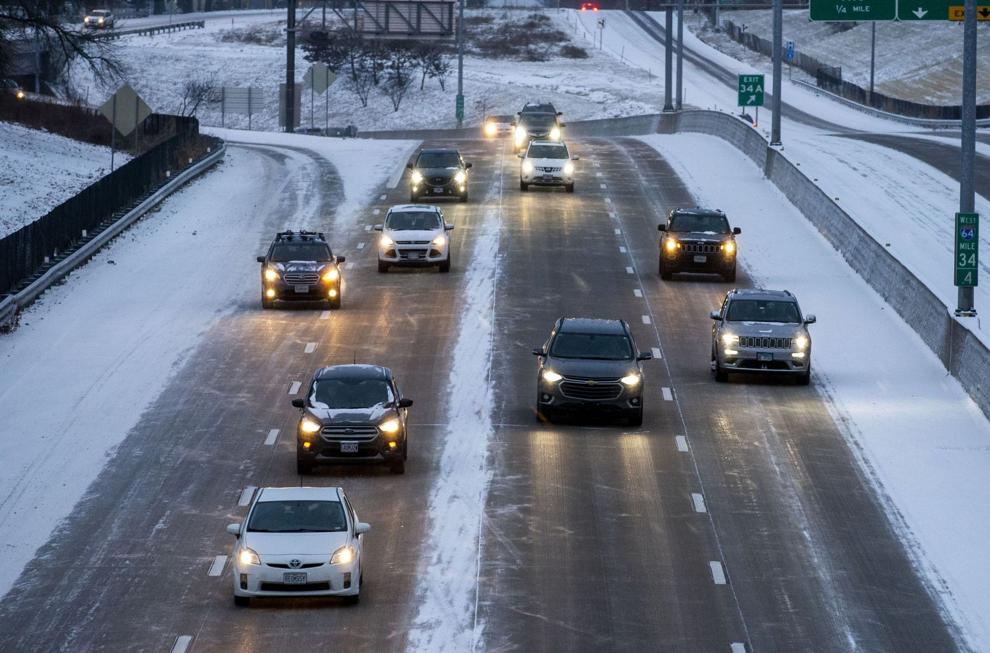 St. Louis snow storm and single digit cold snap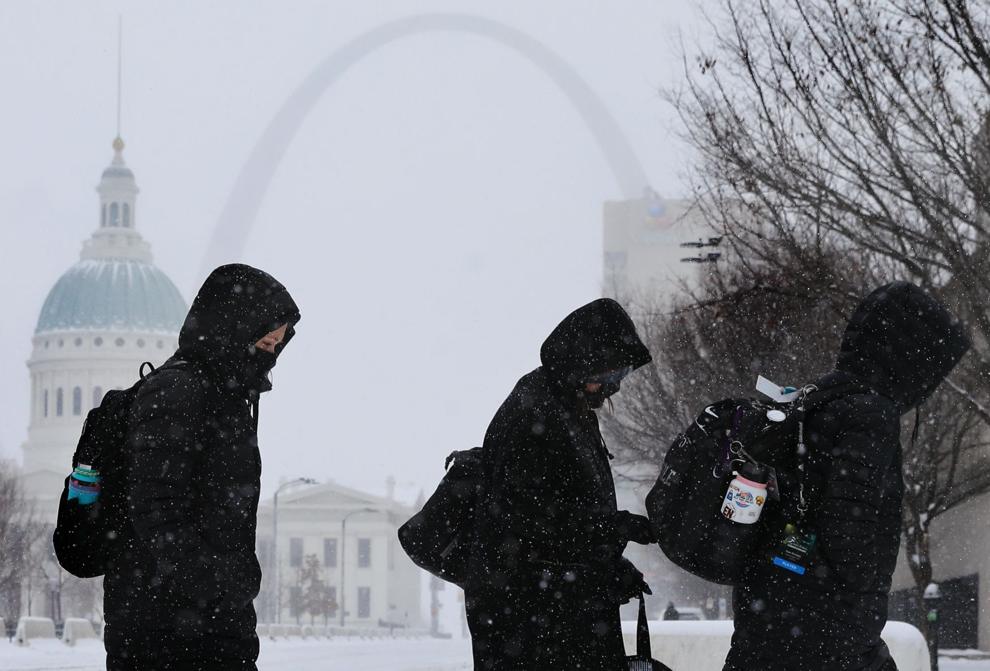 Snow storm on the way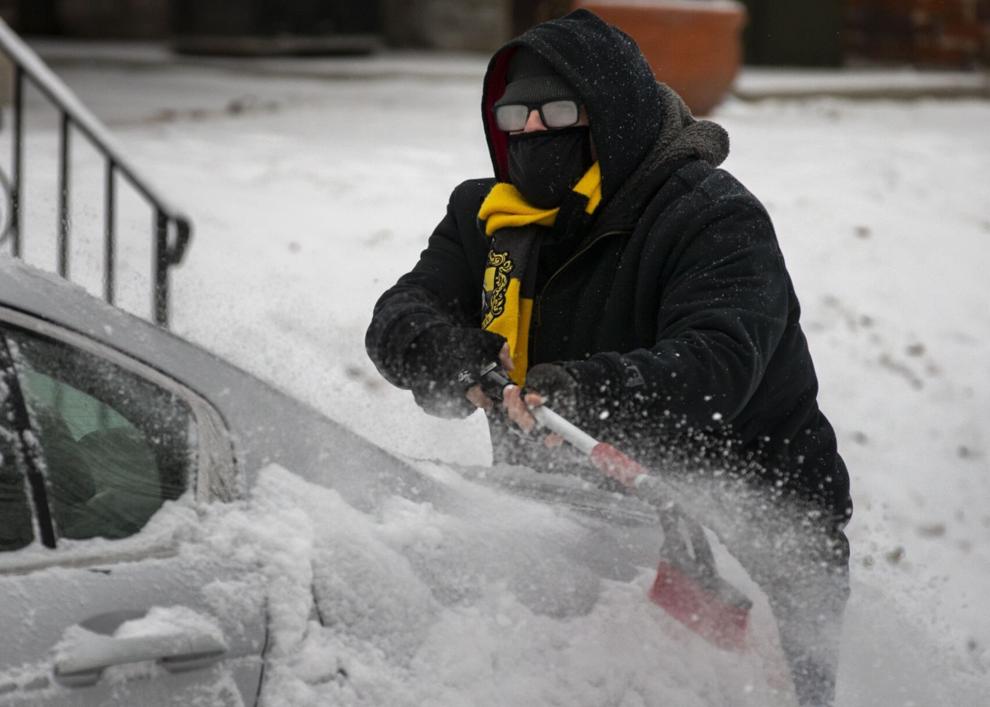 Cold and snow in St. Louis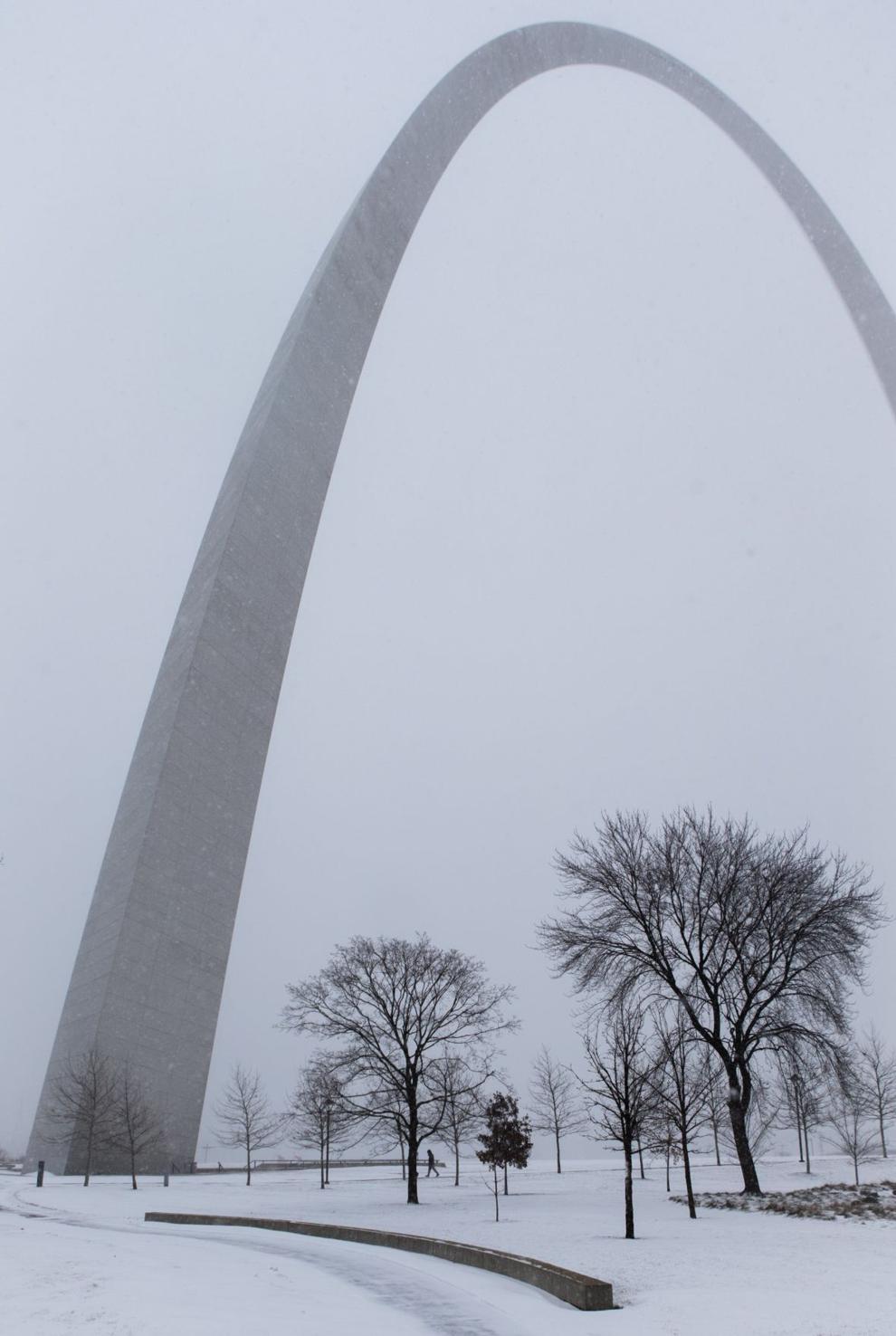 Snow storm on the way
Snow storm on the way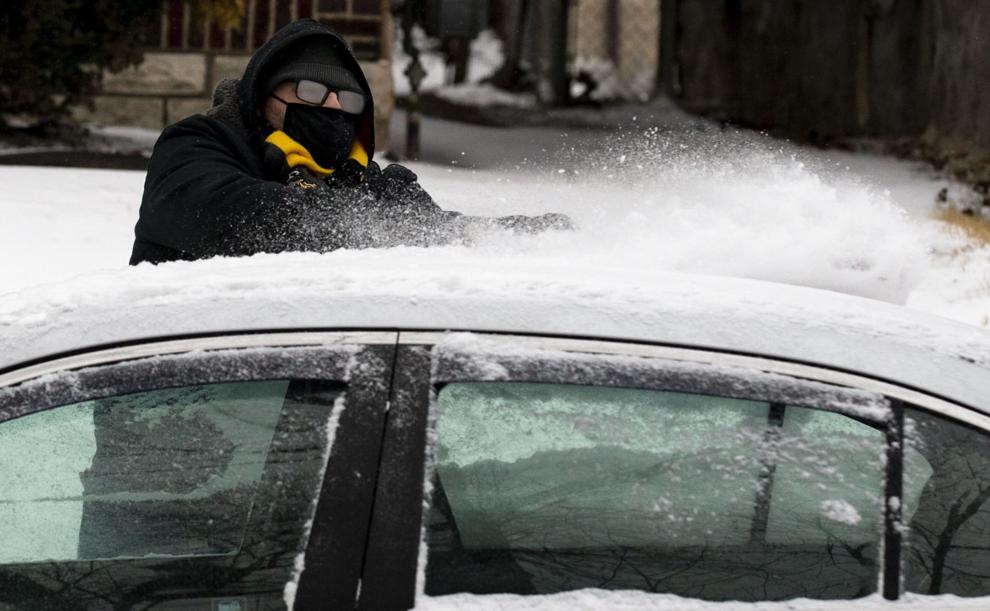 Snow storm on the way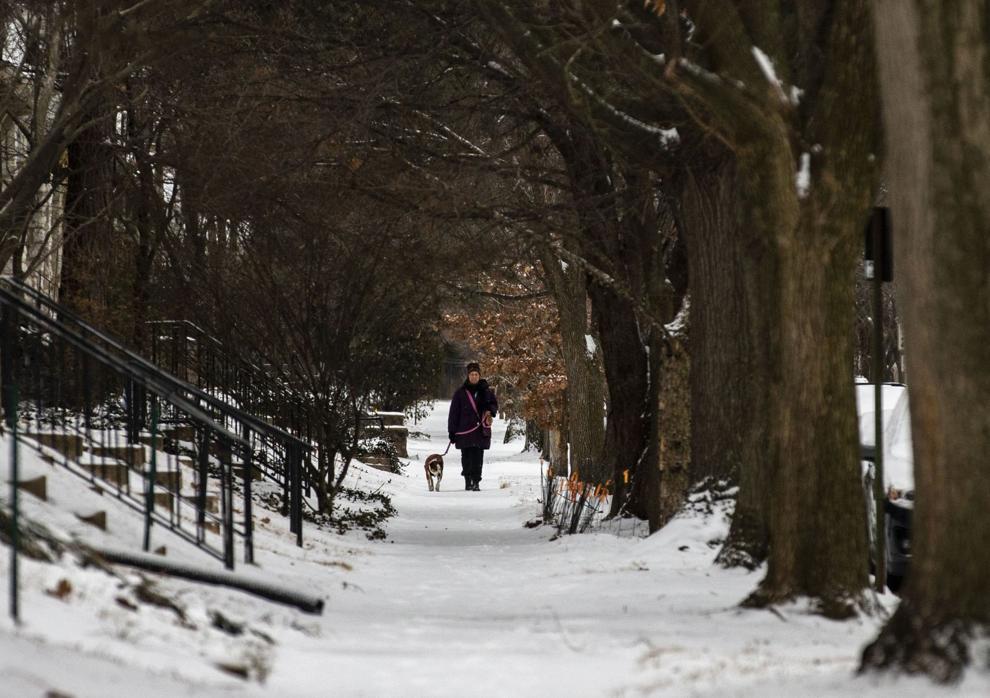 Snow storm on the way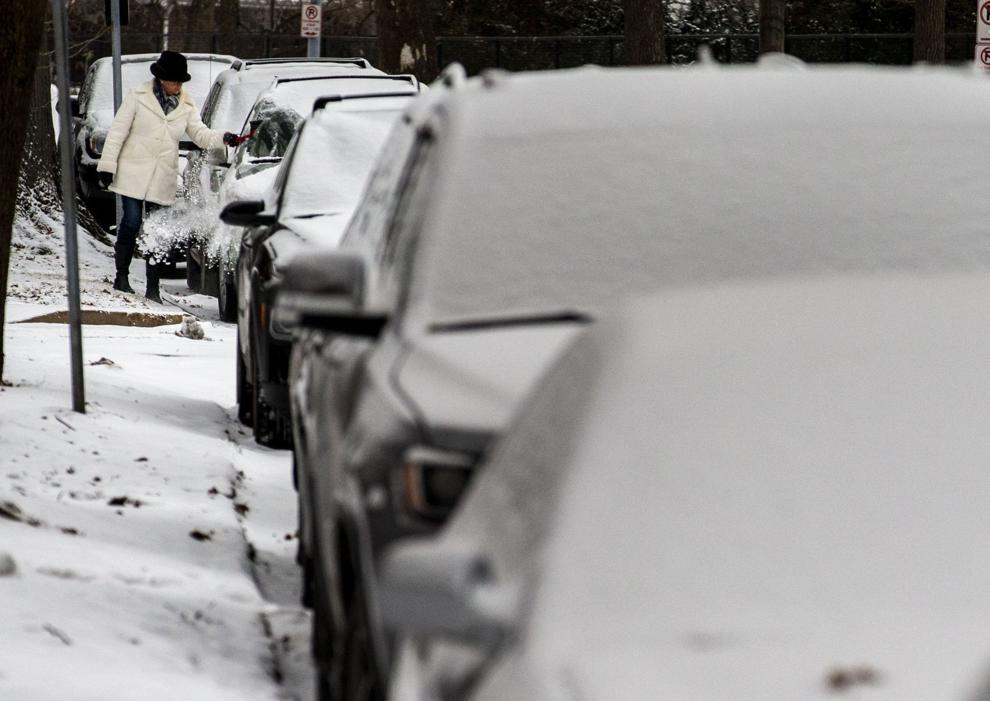 Furnace service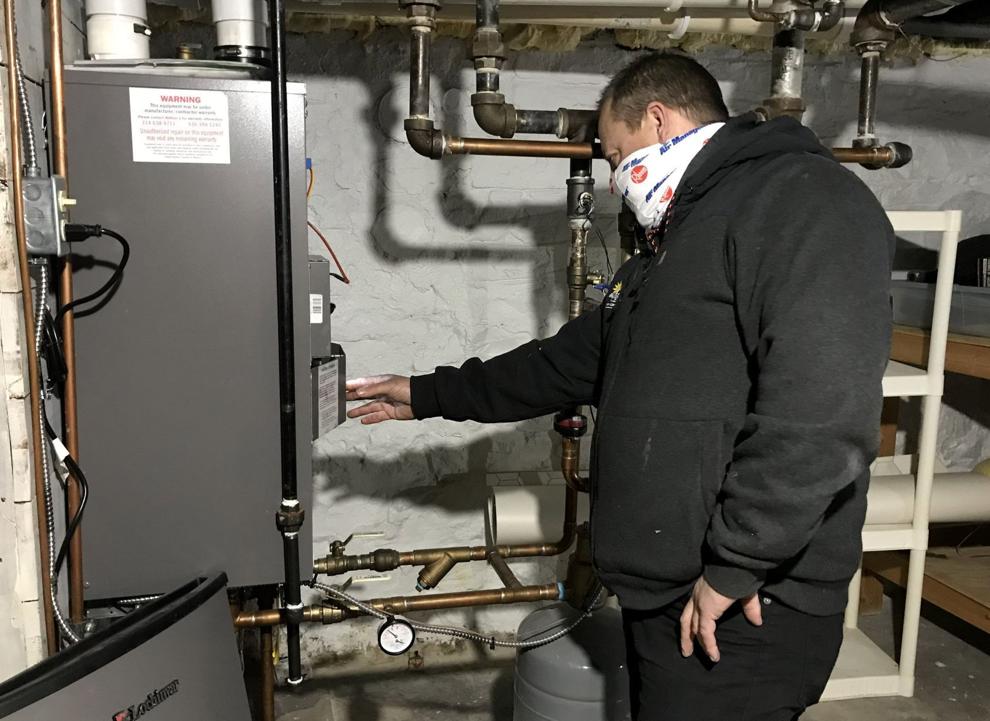 Furnace service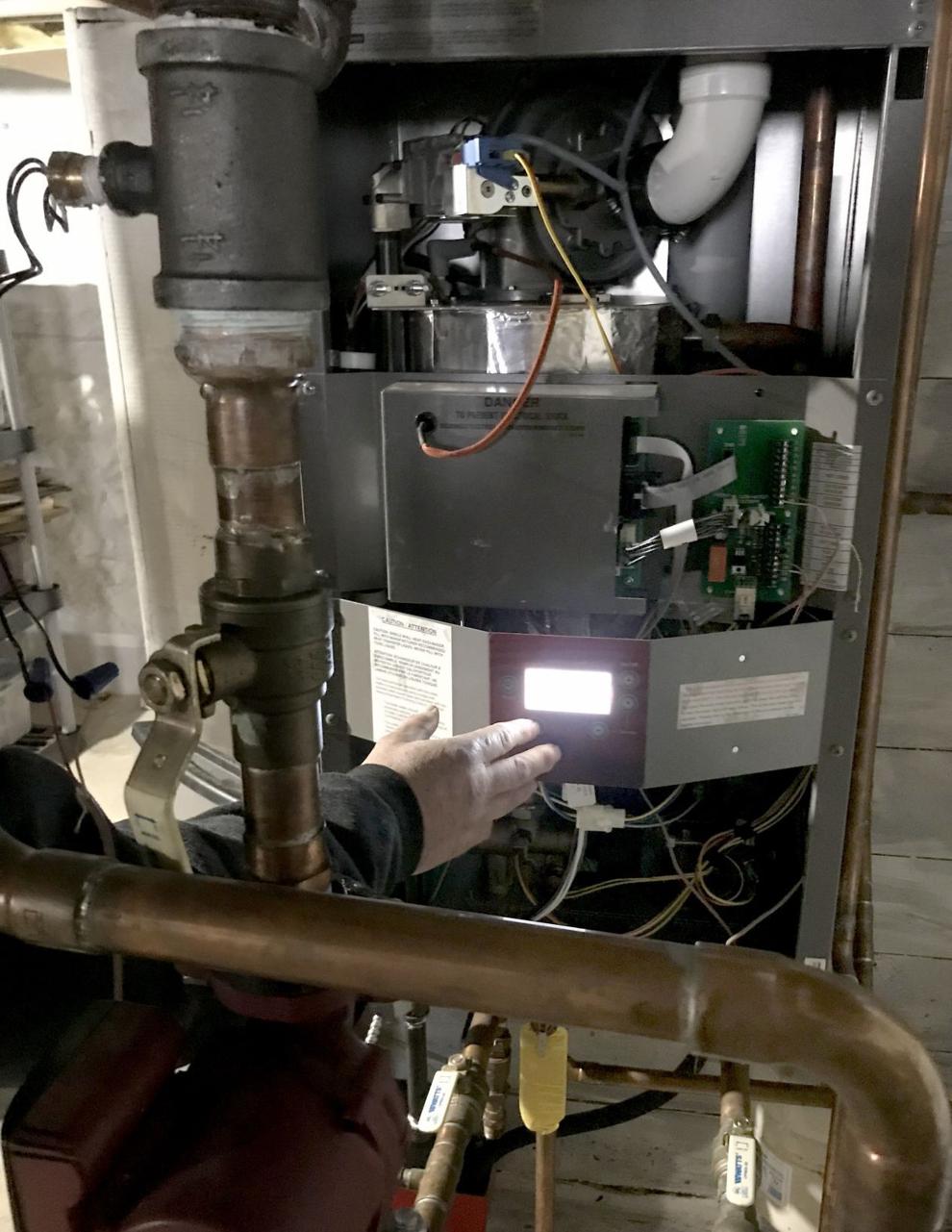 Furnace service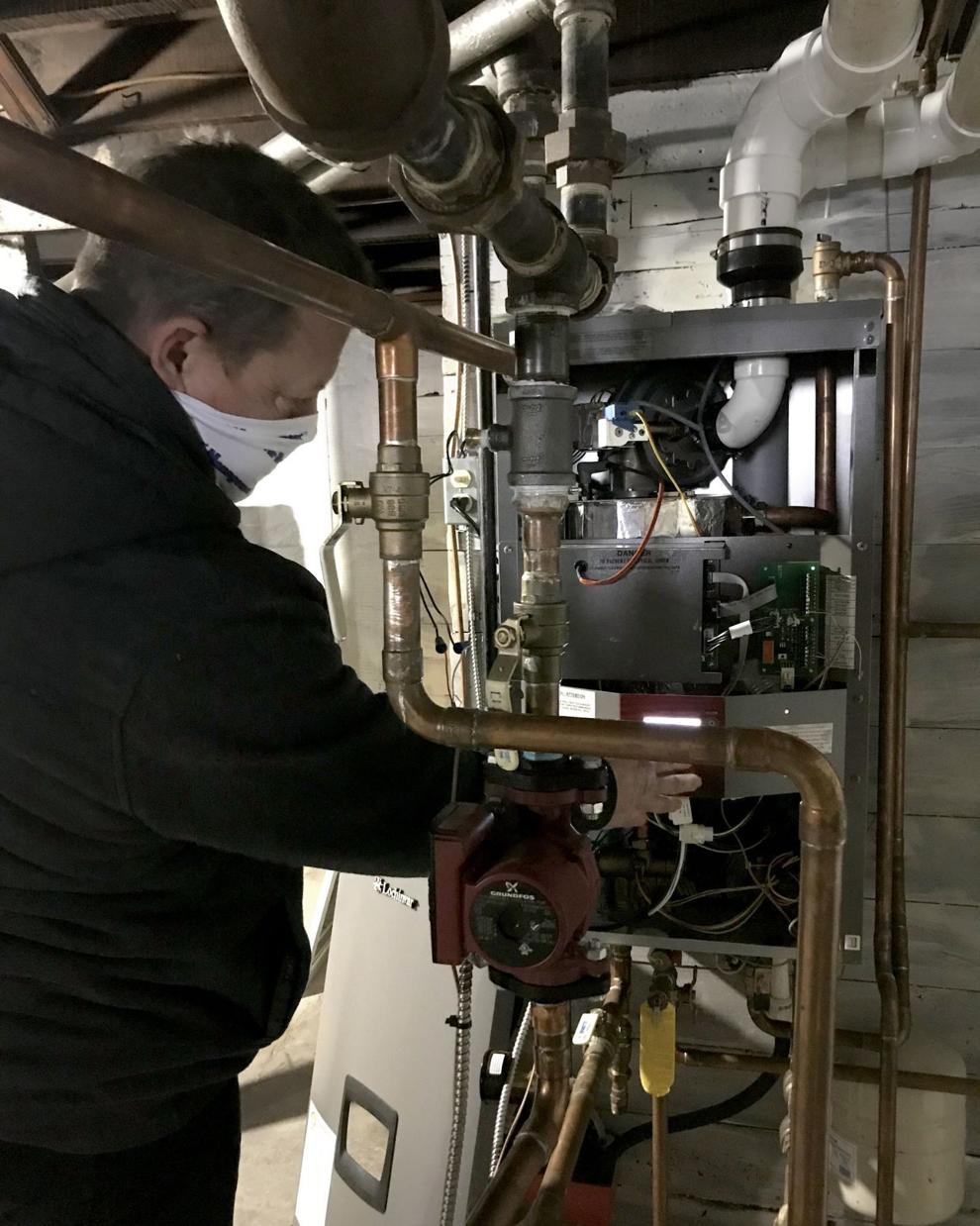 Snow storm on the way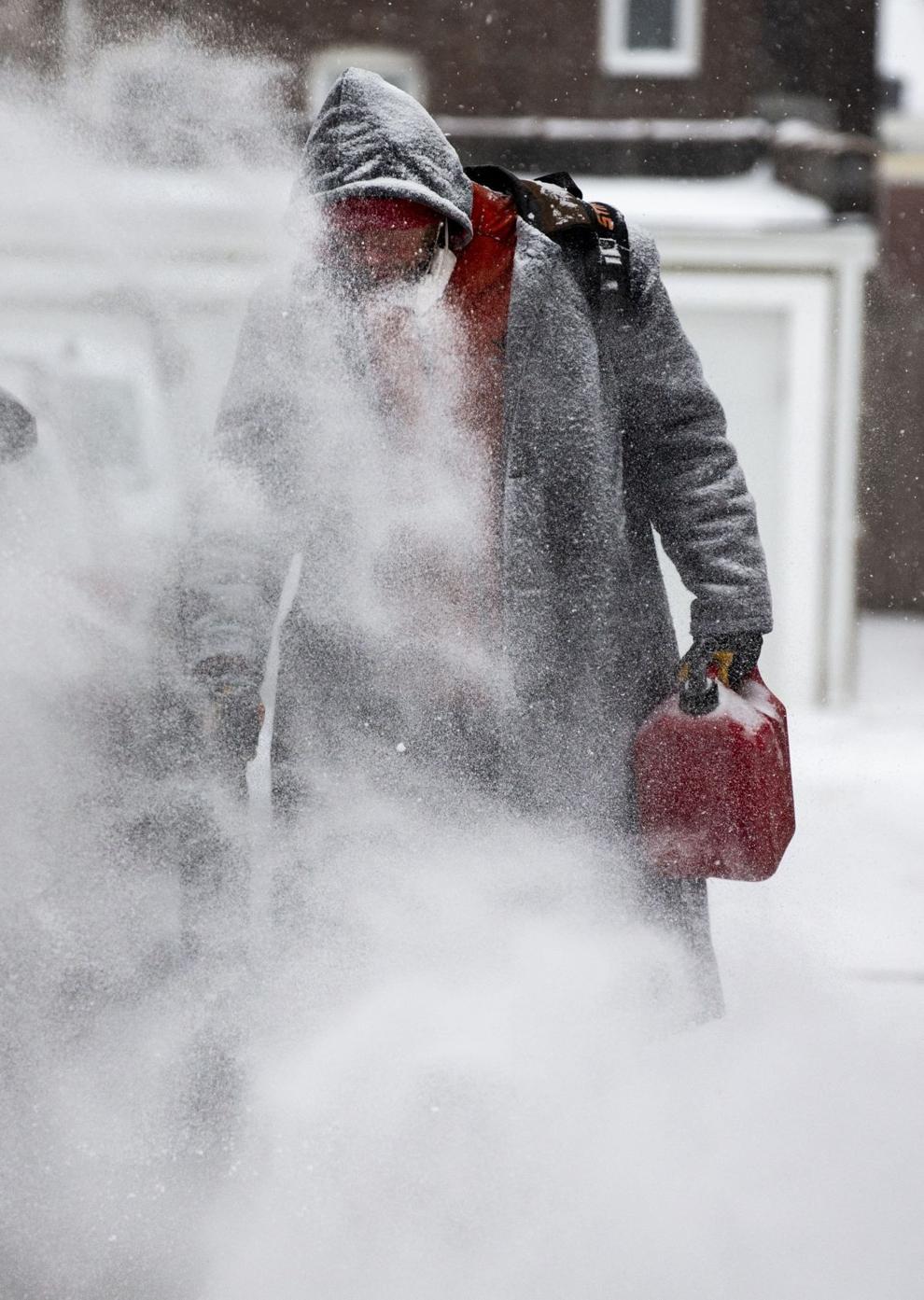 Cold and snow in St. Louis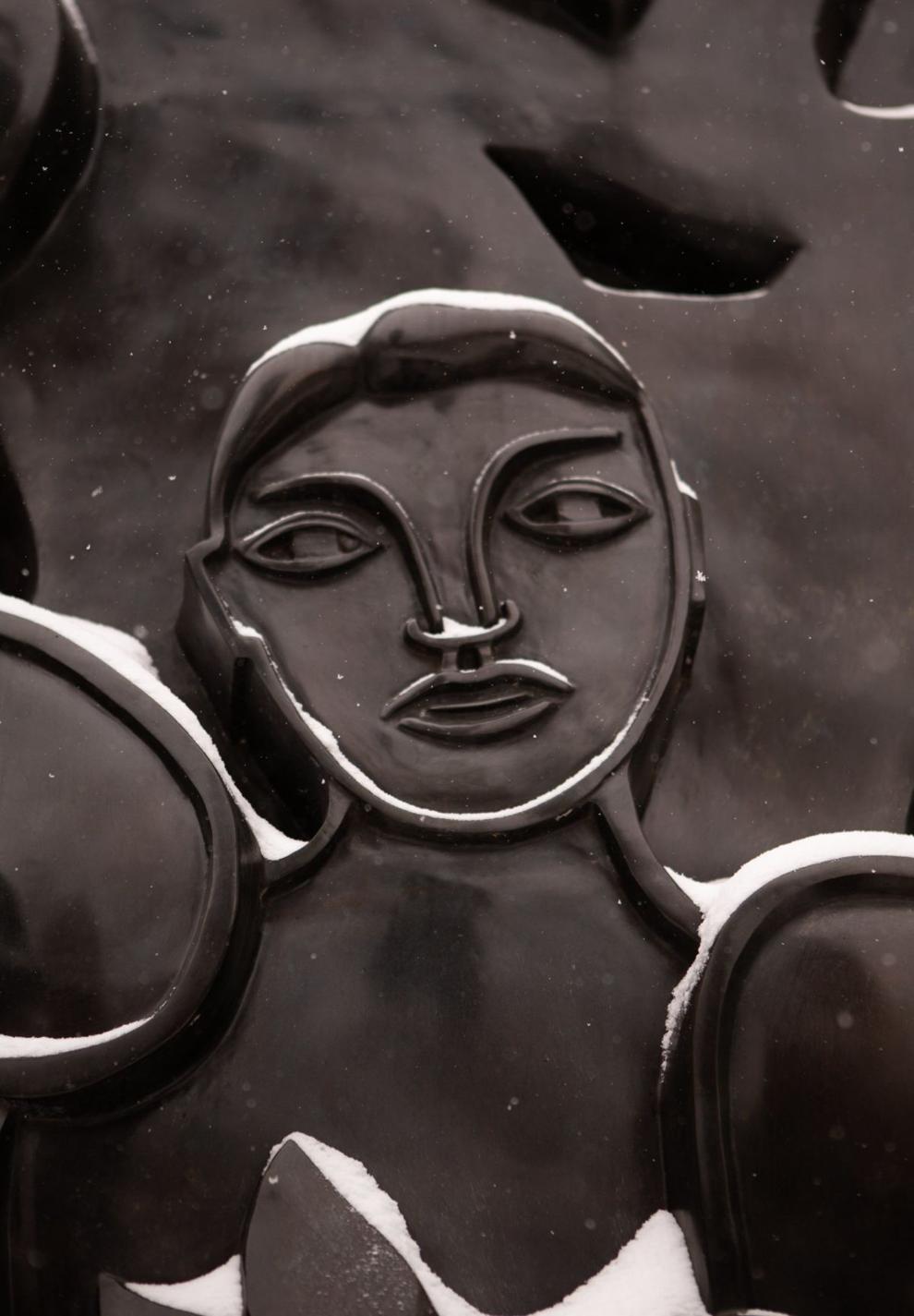 Cold and snow in St. Louis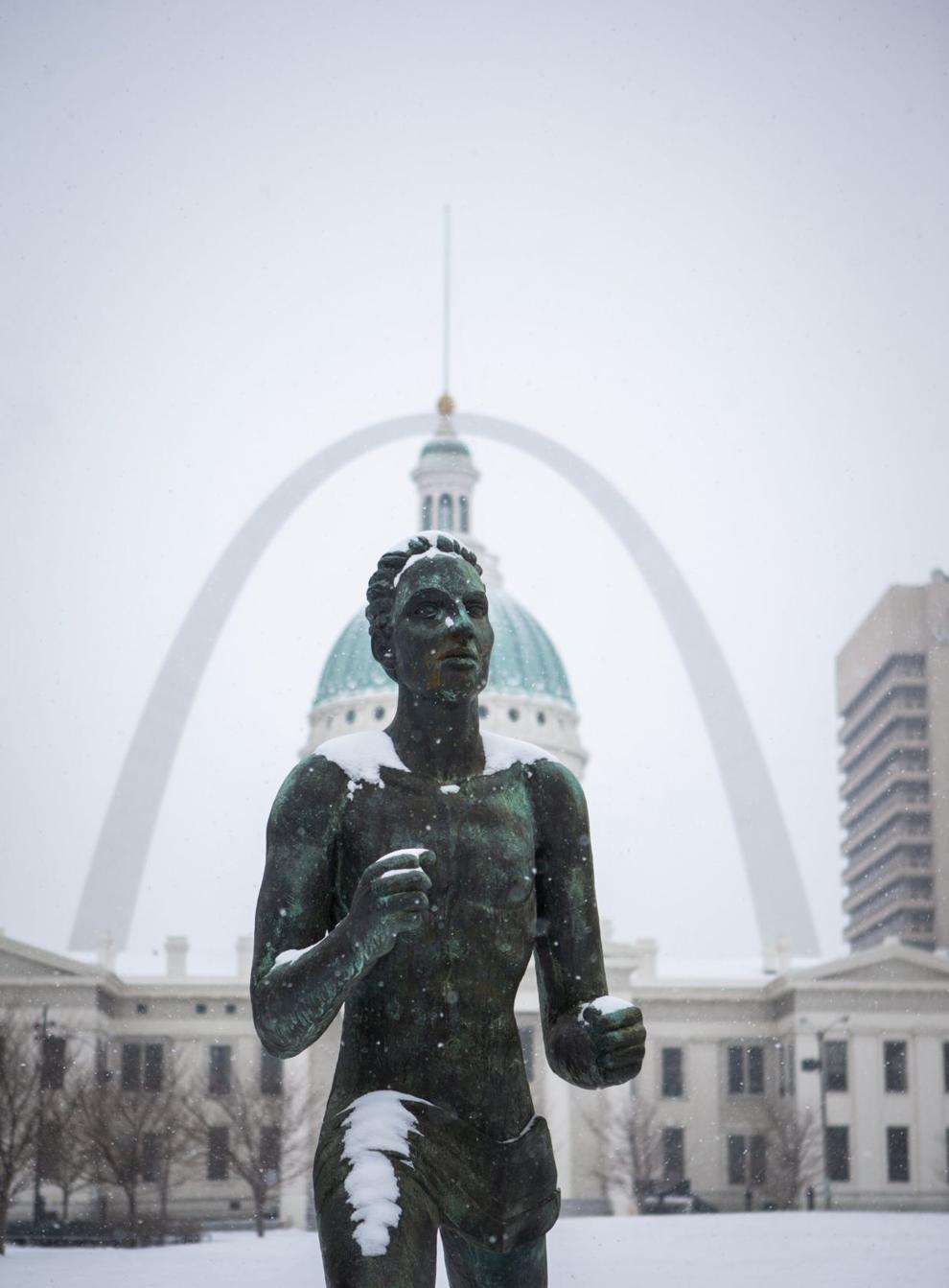 Cold and snow grips the St. Louis region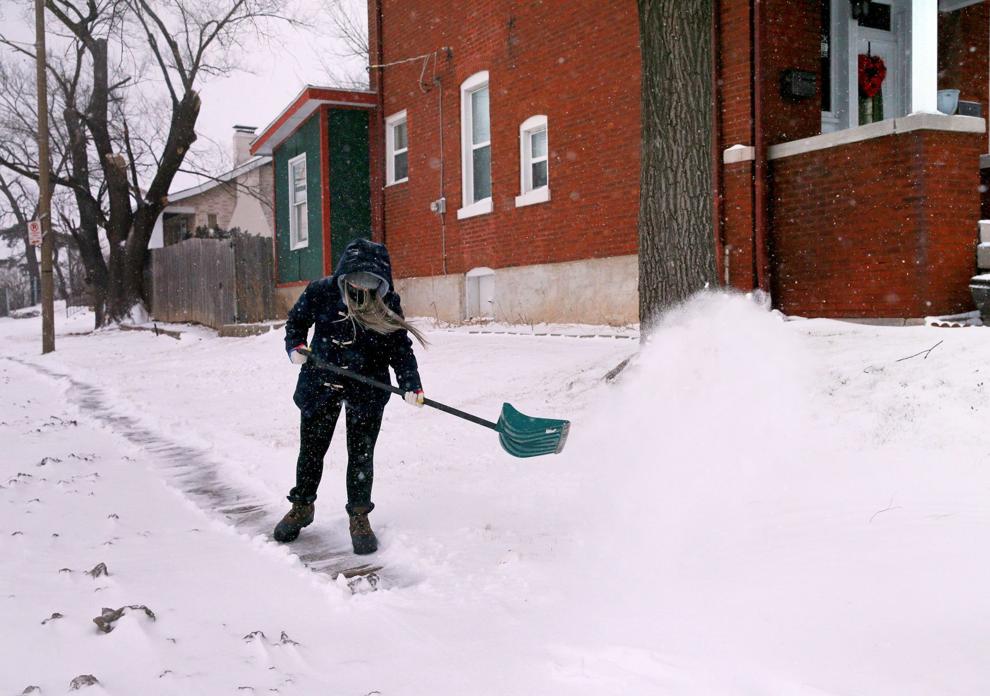 Cold and snow grips the St. Louis region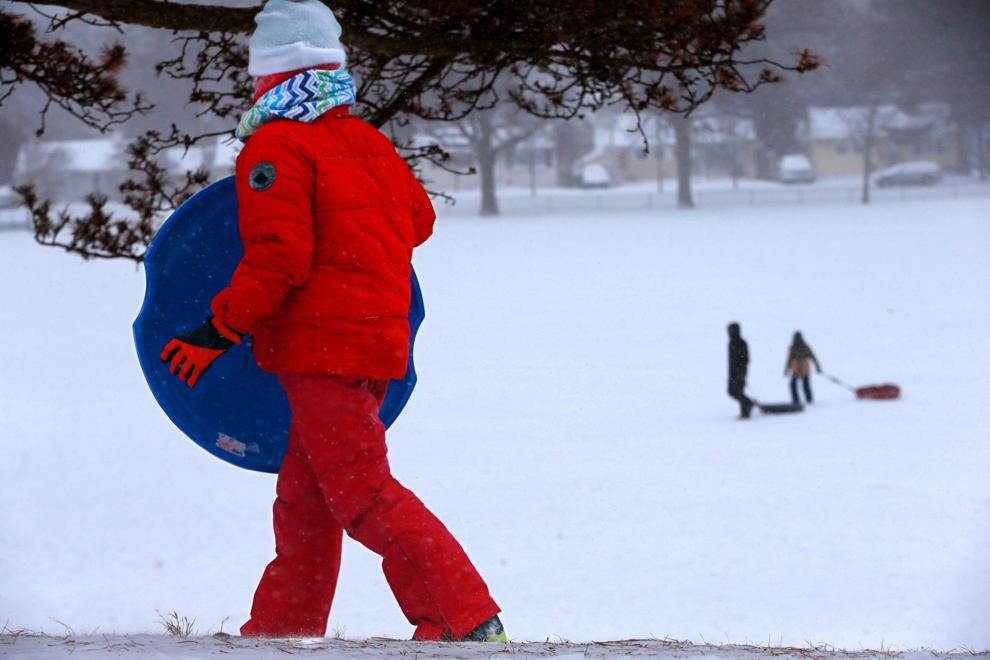 Cold and snow grips the St. Louis region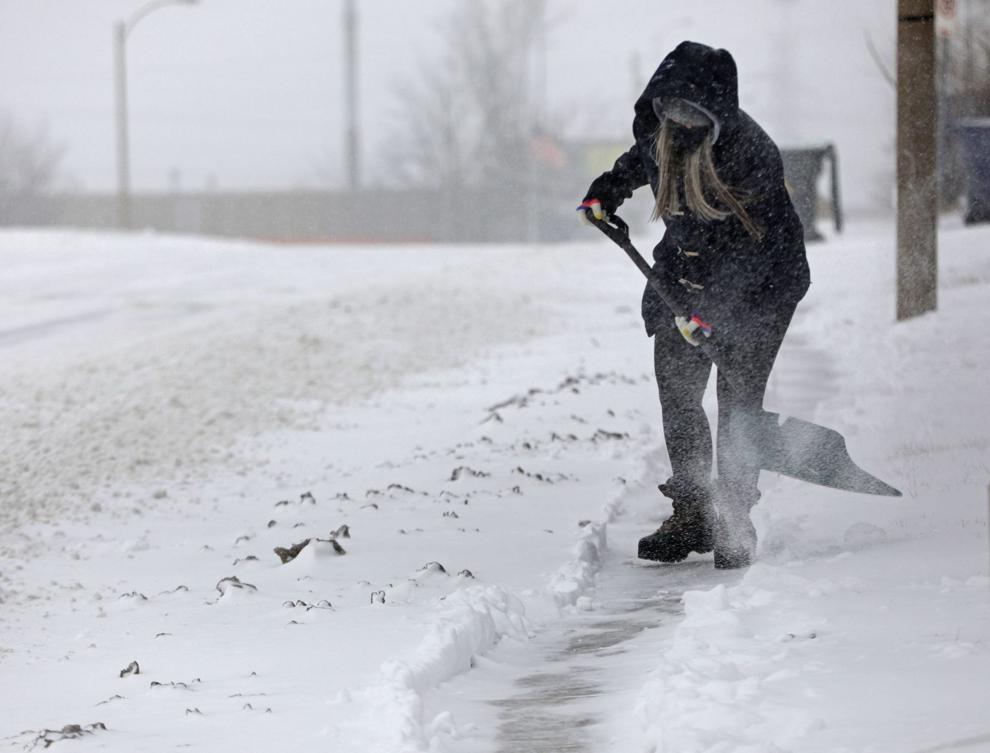 Cold and snow grips the St. Louis region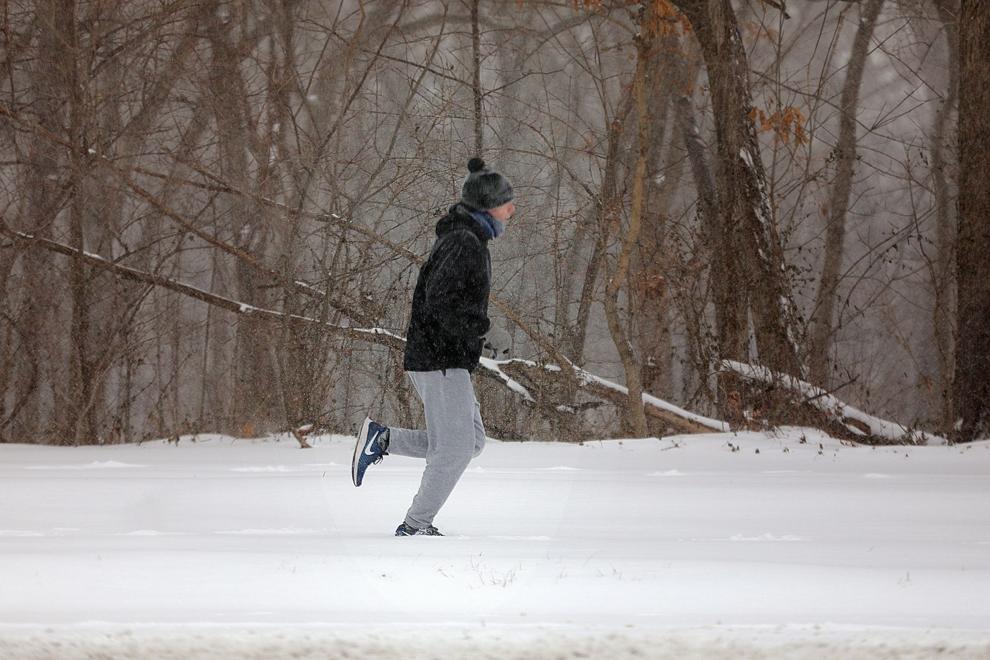 Cold and snow grips the St. Louis region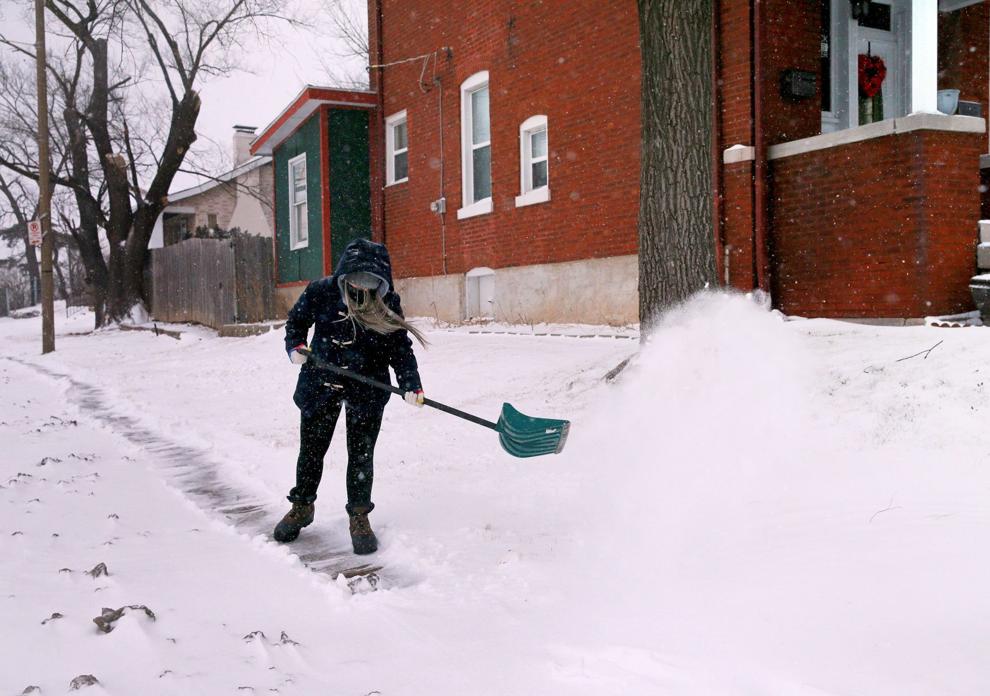 St. Louis snow storm and single digit cold snap
St. Louis snow storm and single digit cold snap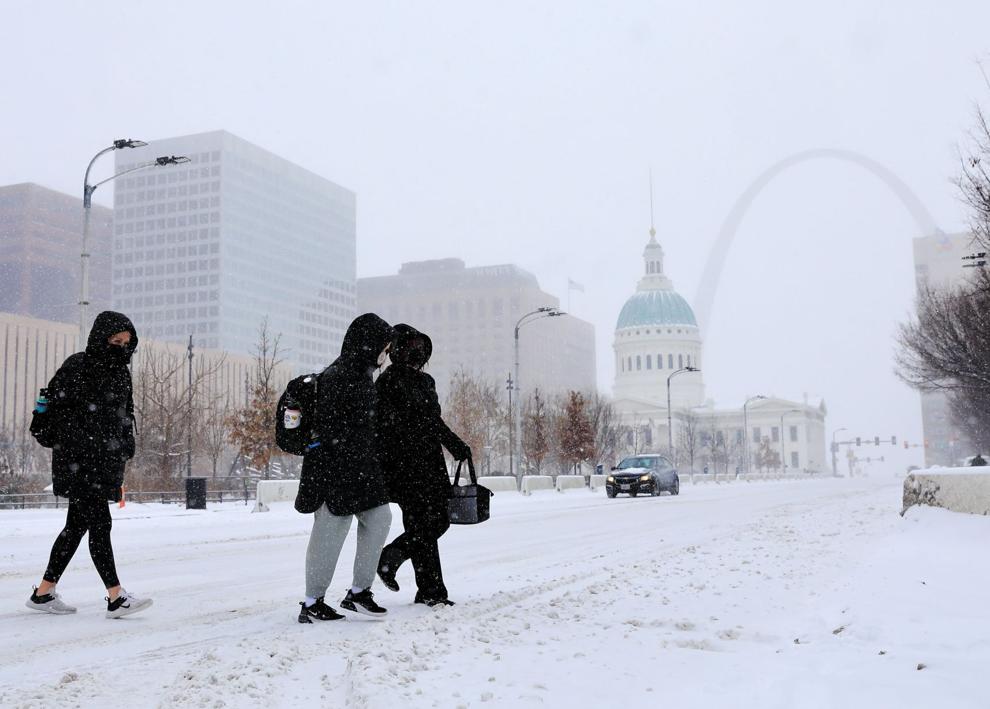 Edwardsville lumber yard burns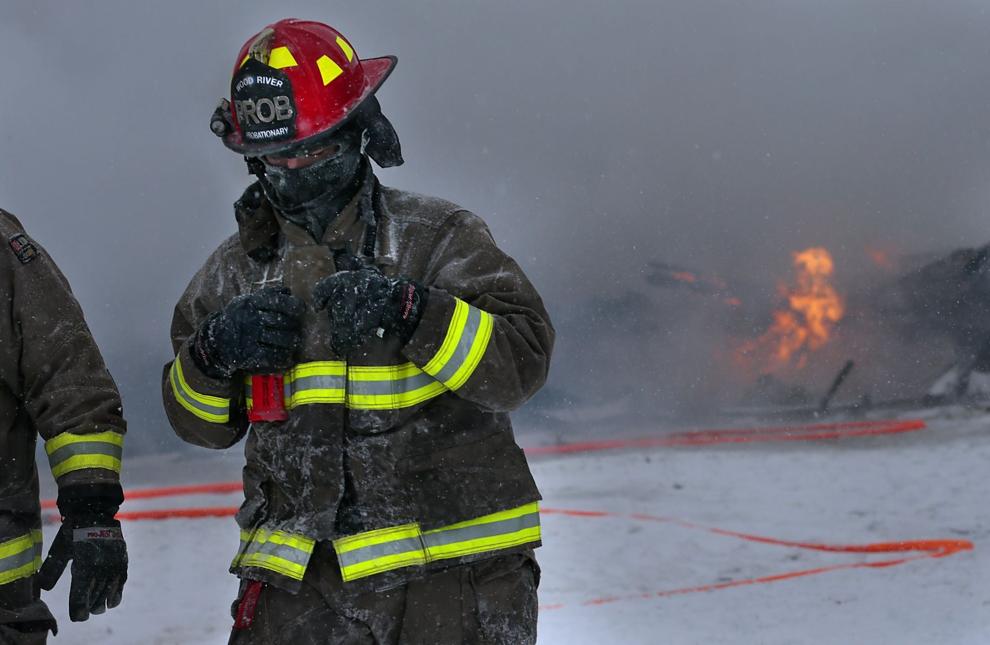 Edwardsville lumber yard burns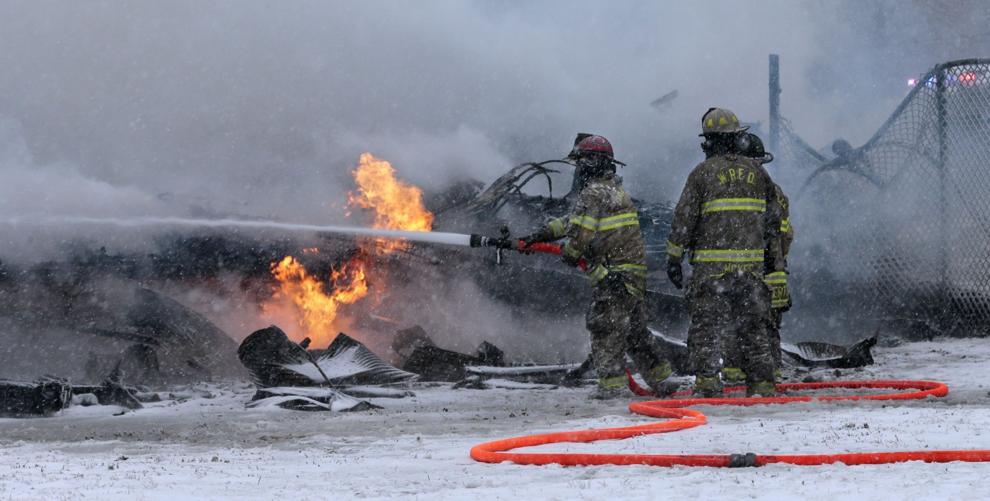 Edwardsville lumber yard burns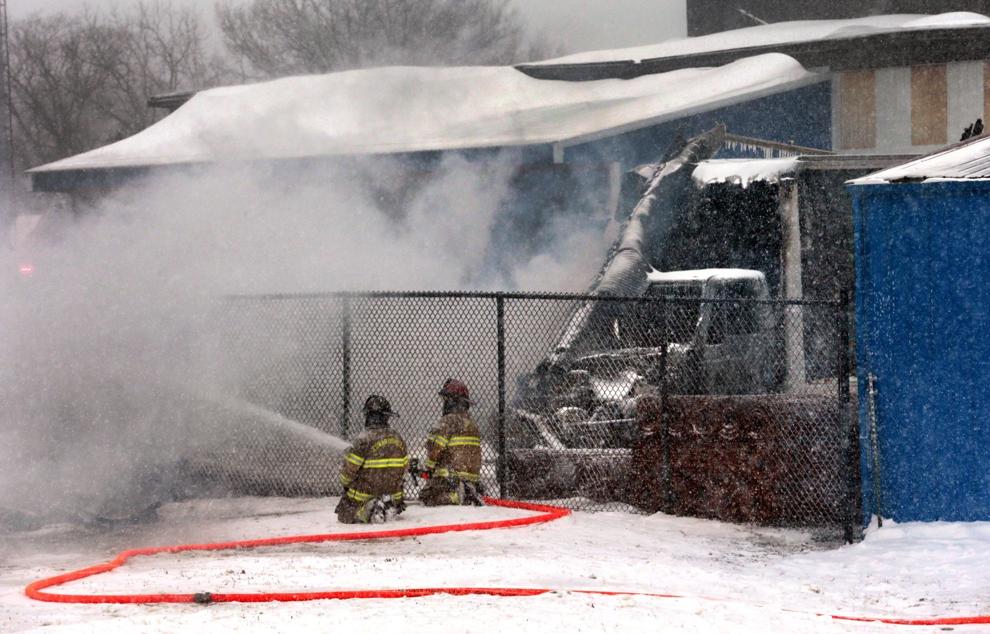 Edwardsville lumber yard burns