ST. LOUIS • The sponsor of a city proposal to put $80 million into a new Major League Soccer stadium said Tuesday that the bill is effectively dead.
"That bill will not be moving forward," Alderman Christine Ingrassia, 6th Ward, said at Tuesday's meeting of the aldermanic Ways and Means Committee.
Whether that kills the city's dreams of an MLS franchise is yet to be determined, but the odds against are stacked.
City officials wanted Major League Soccer investors to ask for less public money to build a $200 million stadium. Mayor's office spokeswoman Maggie Crane said the city had asked SC STL to lower its $80 million request but didn't say by how much.
Mayor Francis Slay said in a statement that his office will have a clearer view of the proposal's future "by week's end."
"We remain committed to working with SC STL to develop a sound financial proposal to put before the voters. That said, we don't yet have an agreement," Slay said. "There are a lot of components that still need to come together, especially support from the state."
The investor group was set to receive $40 million in state tax credits Dec. 20 before Greitens spoke out in opposition. Greitens' spokesman Parker Briden said the governor had no comment on Tuesday's news.
MLS expansion franchise applications are due to the league Jan. 31.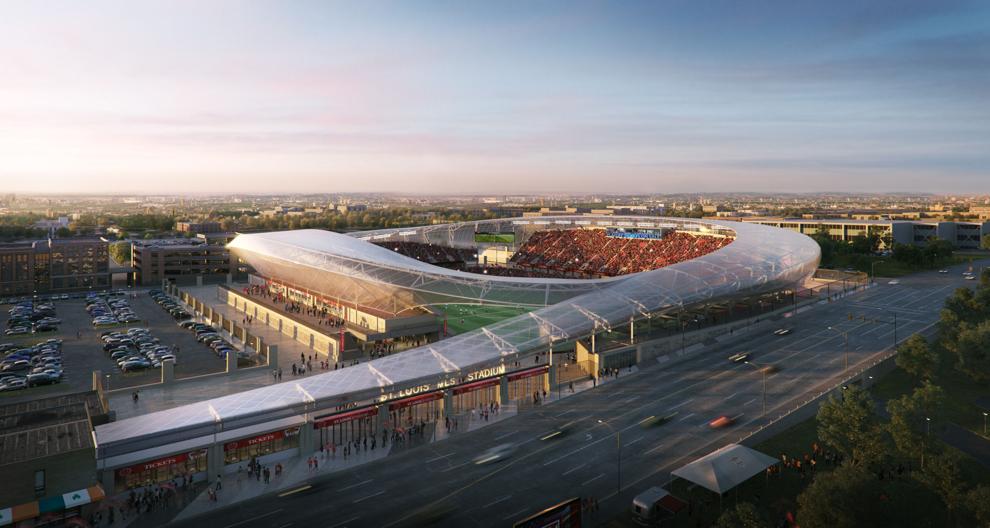 The SC STL proposal called for the city to own the $200 million stadium and lease it to an MLS team, which would be responsible for cost overruns and maintenance for 30 years.
Ingrassia cited the lack of a financial agreement she could support, as well as investors' difficulty in securing state financing.
SC STL spokesman Jim Woodcock did not address the city's chances now for securing an MLS franchise. Woodcock said in a statement that the ownership group met with Ingrassia for nearly two hours Friday and hasn't heard from her since, despite multiple emails and phone calls through the weekend and Monday.
"She has not called or responded to us, so until we hear from her directly, it's hard to respond to statements made in the media," Woodcock said.
Ingrassia said the mayor's office informed SC STL over the weekend that the bill would not move forward. Slay's representatives did not respond to a request to confirm Ingrassia's statement.
Ingrassia also said the ownership group didn't spend enough time reaching out to the community as their plan developed.
"It's not just that they didn't include me in the process early enough, but the public in general," Ingrassia said. "There should've been community hearings and an ability formed at the Board of Aldermen to digest the details, but for the public to as well."
Ingrassia said she wanted SC STL to show a proposal that was at least "revenue neutral" on the city's budget over time.
"It looked like to me, and in the conversations I had with people who have more expertise in the field of public financing, that they were basically just repackaging the same subsidies in different ways," Ingrassia said. "So they were asking for way more than I feel like we could support here in the city."
Alderman Steve Conway, who chairs the Ways and Means Committee, said it's possible a proposal could be revisited and approved in time for a summer special election. Conway, of the 8th Ward, didn't say what options might win over enough aldermen to put it on a ballot.
"There are alternatives going forward," Conway said.
MLS Commissioner Don Garber has shown strong interest in bringing St. Louis into the league, citing soccer enthusiasm in the metro area and potentially strong rivalries with teams in Kansas City and Chicago. The league's 25th and 26th teams will be announced this year and begin play by 2020.
The league currently aims to expand to 28 teams, but a timeline for the last two expansion slots hasn't been established. Expansion teams 25 and 26 would pay a record $150 million expansion fee to the league .