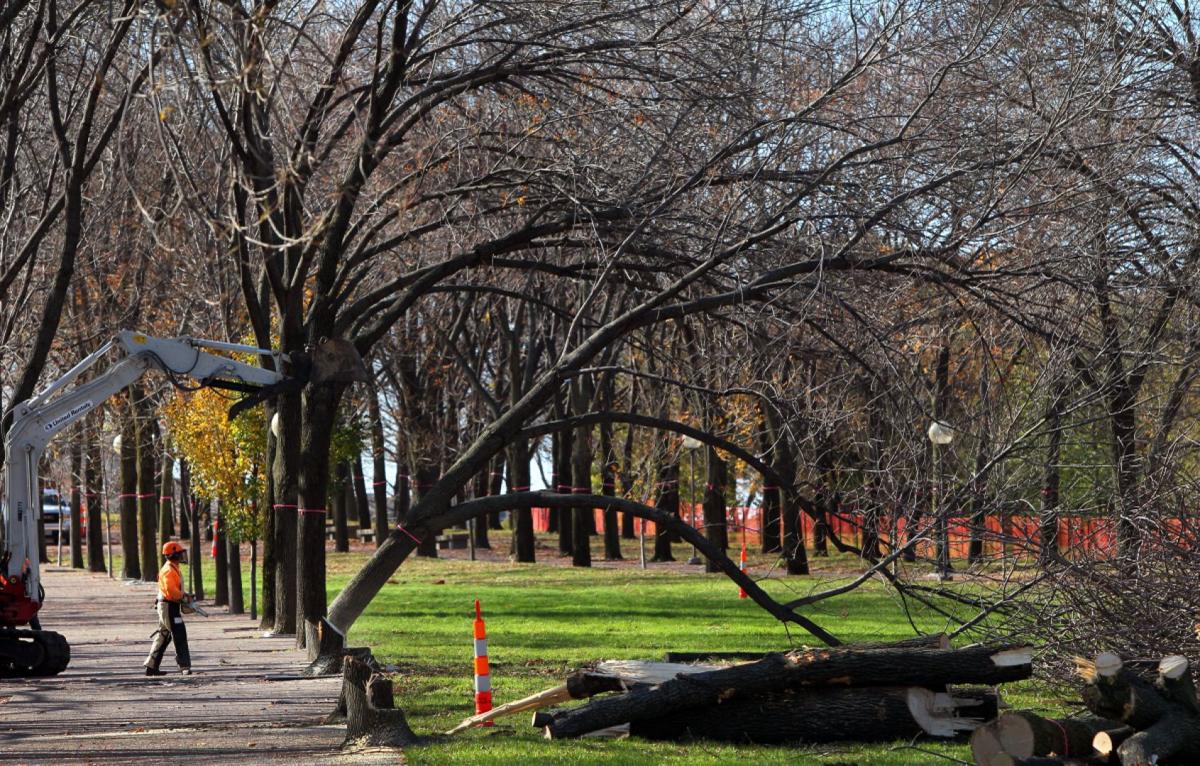 ST. LOUIS • City officials say it's time to start getting rid of the most common kind of tree on St. Louis streets: the ash.
On Thursday, the city started chopping down thousands of ash trees at risk of infection by the tiny green and much-feared ash borer, a bug that showed up in St. Louis last year. This large-scale removal of the trees will happen over the course of five years.
The city will also start injecting 1,000 more with a kind of organic botanical treatment to try to stop the bugs, which only feed on ash trees, from spreading.
The loss of those trees will deal a significant financial blow. Ash trees provide the city $817,000 in benefits every year, according to the city's website.
"Some city streets and neighborhoods will see a dramatic reduction in the number of trees along their streets," said the city's forestry commissioner, Skip Kincaid, in a statement Wednesday. "This is the reality of invasive pests and provides even more emphasis on the need to have a diverse population of trees to reduce the dramatic impacts of invasive pests."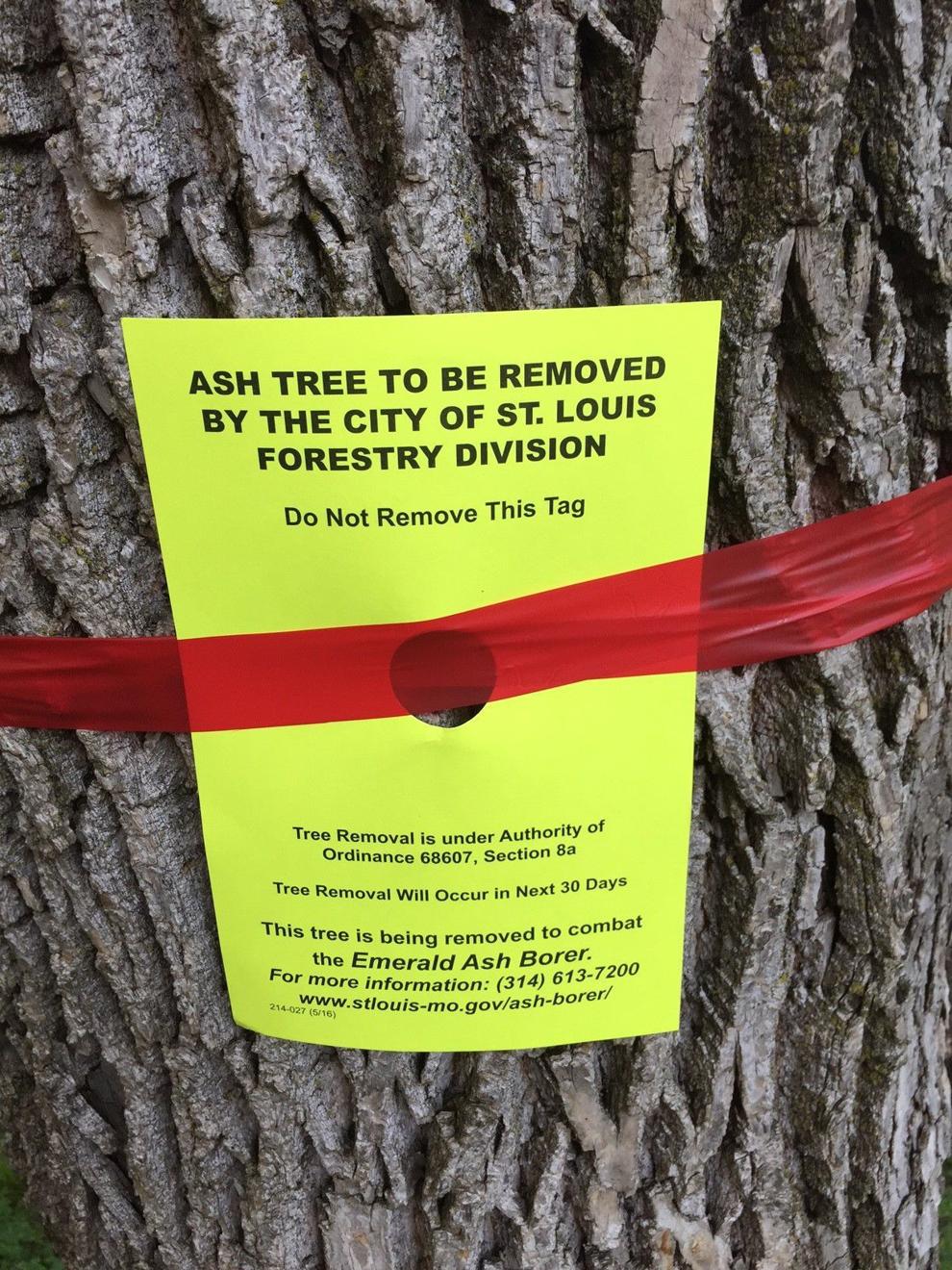 Tree removal is considered to be the cost-effective and efficient way of keeping ash borers from spreading. Once a tree in an area is infected, the whole genus is expected to die in a few years.
The bugs have gradually marched south from Michigan and Canada, where they were likely accidentally imported in shipping and packing materials from China and Russia.
Meanwhile, St. Louisans dreaded their inevitable arrival. The first of them found in Missouri were discovered in 2008, then last year, ash borers were found in the city.
The ash borer has now been found in 26 states in the middle and eastern parts of the country. Millions of ash trees have fallen victim to its larvae, which burrow into the tree bark and sicken the tree to death.
Such sick or dead ash trees present a safety risk because they are more likely to topple, the city says.
Unfortunately for St. Louis, there are more ash trees on city streets than any other kind. The city has mapped more than 15,000 of them on city streets and in city parks.
The city pledges to replace the ash trees with more diverse kinds, using grant money and money made available to city aldermen.
Dead trees will be composted, but the city's also hoping that local businesses or otherwise in need of lumber will take them too.