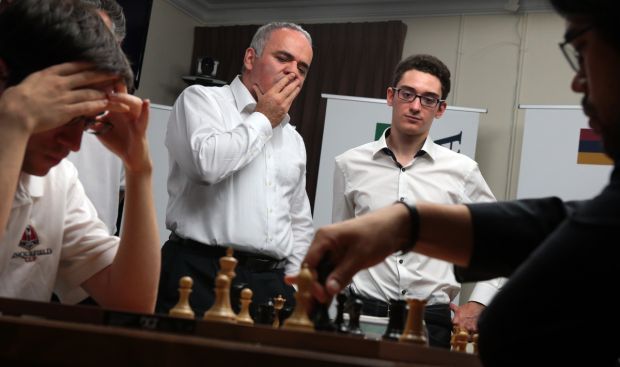 ST. LOUIS • Hikaru Nakamura, of St. Louis, came out on top of the U.S. Chess Championship that just wrapped up at the Chess Club and Scholastic Center in the Central West End.
Nakamura claimed the U.S. title for the fourth time in his career, according to a press release from the chess club. His victory comes with a $45,000 top prize. He is currently ranked the No. 3 player in the world but has been ranked atop U.S. players for about five years.
Ray Robson, a player from Webster University, won $30,000 for second place.
Irina Krush, 31, won the U.S. Women's Chess competition. The New York resident claimed the title for the seventh time and the fourth consecutive year.
Krush had trailed in the standings for much of the tournament, but closed with five straight wins to take the title.
Tying for second place among the women were Katerina Nemcova, also a Webster University player, and Nazi Paikidze, a player from the University of Maryland-Baltimore County.
The competition stretched over two weeks.