ST. LOUIS — Health care workers administered thousands of doses of COVID-19 vaccines to area residents on Thursday at large-scale clinics in St. Louis and St. Charles.
Thursday marked the start of three days of events across the St. Louis area aimed at reducing a backlog of eligible residents and boosting the overall vaccination rate. State officials have said that nearly 18,000 people will be immunized over the three days at sites in St. Louis, St. Louis County and St. Charles.
In St. Louis, Missouri Gov. Mike Parson said close to 3 million residents statewide could receive at least one dose by the end of April. That number, he said, depends on the state continuing to roll out vaccines at the current rate, and the weekly allocations reaching 250,000 to 300,000 doses in April.
Parson said he anticipates that 60% to 65% of Missouri adults will want to get vaccinated, but more may decide to as time goes on.
"I think those numbers will go up," Parson said.
More than 1.4 million people in Missouri have received at least one dose of COVID-19 vaccine so far, or 23% of the population. And of those, 790,827 have received a second dose.
Health experts estimate that 70% to 85% of the population must be immunized before the virus becomes unlikely to spread.
St. Louis officials say 3,468 doses were administered Thursday at St. Louis Community College at Forest Park, marking the largest number of people the city has immunized in a single day.
At 9:30 a.m., St. Louis Mayor Lyda Krewson said that more than 500 people had received doses so far. And a little before 10 a.m., hundreds more were waiting in a line that stretched from the campus' physical education building to the performing arts center.
City spokesman Jacob Long said that many people had arrived early or late for their appointments, contributing to wait times.
"We understand that there's still sort of a scarcity mentality," Long said. "But we are committed to getting a dose to every person who signs up with us.
"If your appointment's at 4:30, please don't show up at noon," he added.
Long said organizers had opened another portion of the community college gymnasium that morning to process paperwork, in an effort to speed up the line.
By 3 p.m., the wait time at the event was down to 20 to 30 minutes.
Missouri National Guard public affairs officer Capt. Jeremy Idleman said some people had invalid registration emails, forwarded to them by friends or family. Some were turned away, he said, and others left when they realized the error. Attendees needed the original email from the health department, which included their name, inviting them to make an appointment.
The St. Charles County health department also planned to vaccinate between 2,800 and 3,000 people on Thursday at Family Arena. By 4:30 p.m., 2,700 had been vaccinated, and there were still hundreds more appointments scheduled up to 7 p.m. The health department also planned to administer 3,500 doses each day on Friday and Saturday.
The St. Louis County health department has scheduled vaccination events on Friday and Saturday at the Greensfelder Recreation Complex at Queeny Park. And on Thursday the county announced that it will hold two more large-scale events: one on April 3 at South Technical High School, 12721 West Watson Road, and another April 8 at the Kennedy Recreation Center, 6050 Wells Road.
Missouri reported 448 new confirmed cases and 892 new probable cases of COVID-19 on Thursday. The seven-day average of new confirmed cases fell to 337, from 398 one week earlier, according to a Post-Dispatch analysis. The state also reported one more death due to the virus.
Illinois reported 2,190 new cases of COVID-19 on Thursday, down from 2,793 the day before. The seven-day average of new cases was 1,973, up from 1,669 one week earlier, according to a Post-Dispatch analysis. Illinois reported 34 more deaths due to the virus.
The St. Louis Metropolitan Pandemic Task Force reported 45 new COVID-19 patients admitted to hospitals in the area, down from 48 the day before. There were a total of 220 virus patients across area BJC HealthCare, Mercy, SSM Health and St. Luke's Hospital facilities.
St. Louis holds 2-day mass vaccination event with Johnson & Johnson vaccine
St. Louis holds 2-day mass vaccination event with Johnson & Johnson vaccine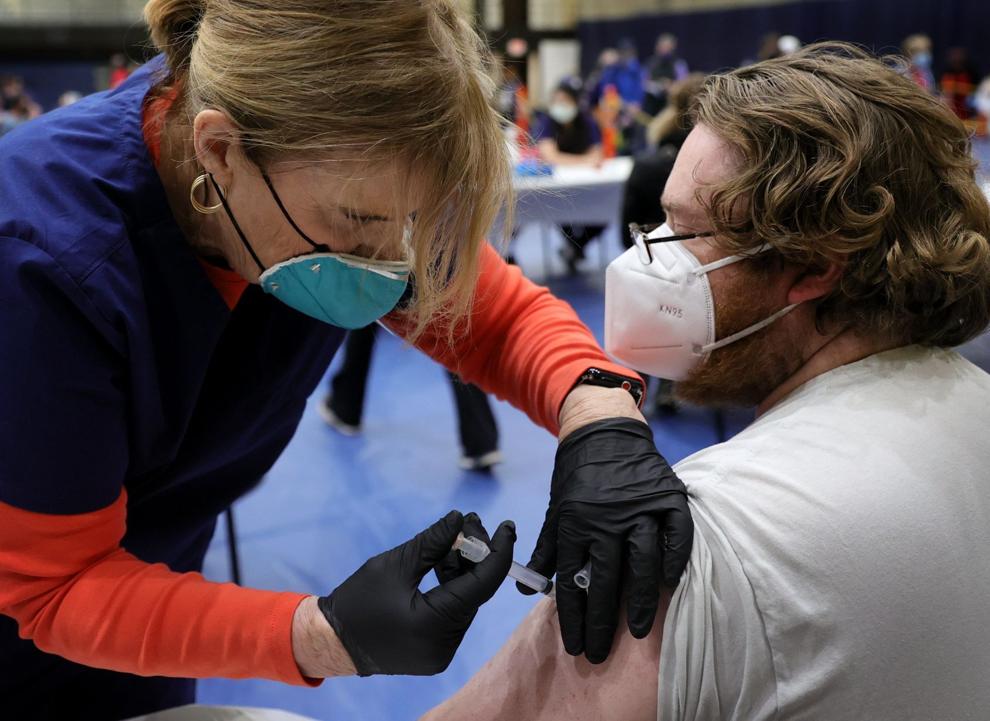 St. Louis holds 2-day mass vaccination event with Johnson & Johnson vaccine
Watch now: Line about a mile long filled with people seeking COVID-19 vaccine in St. Louis
St. Louis holds 2-day mass vaccination event with Johnson & Johnson vaccine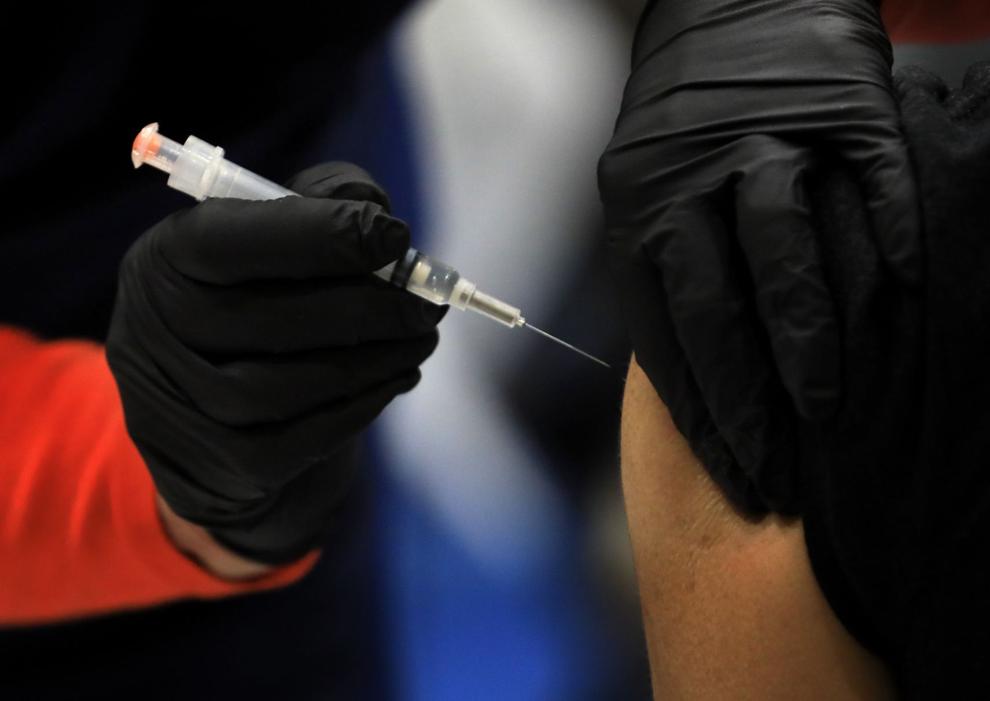 St. Louis holds 2-day mass vaccination event with Johnson & Johnson vaccine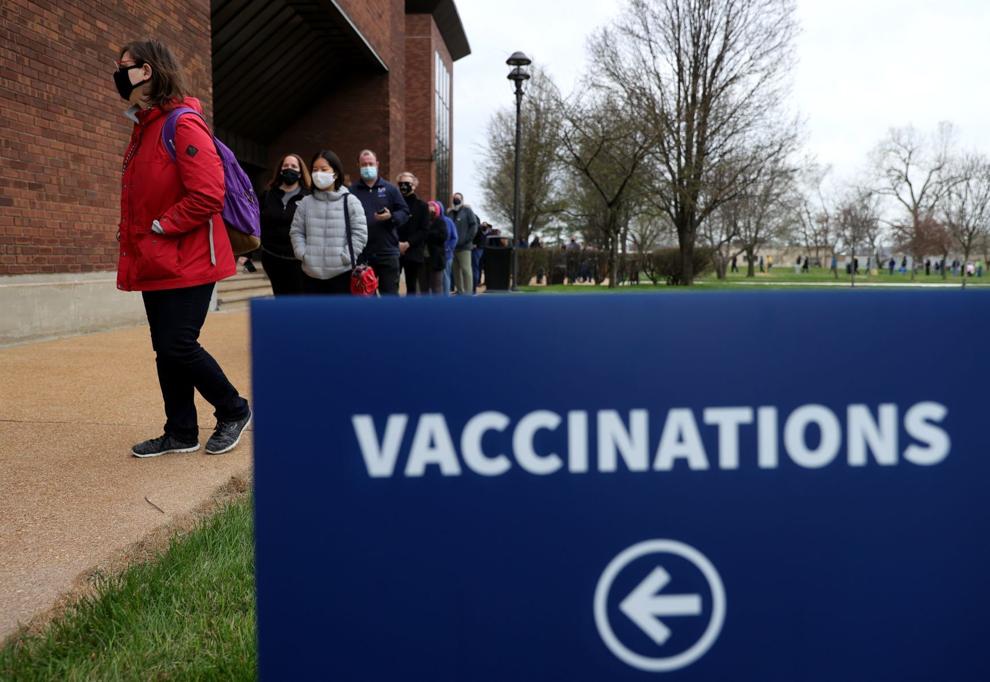 St. Louis holds 2-day mass vaccination event with Johnson & Johnson vaccine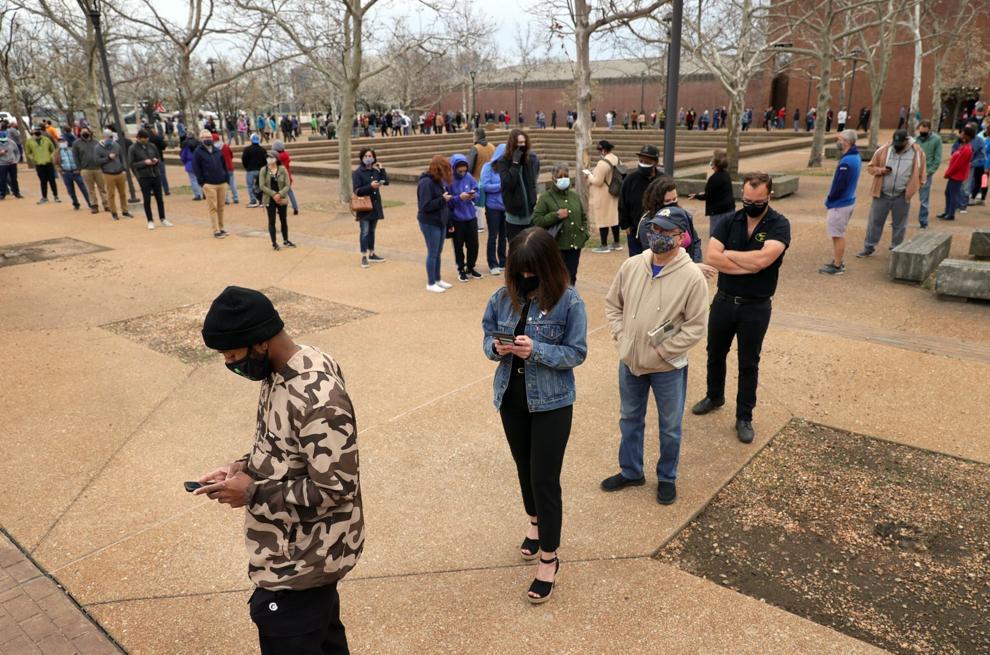 St. Louis holds 2-day mass vaccination event with Johnson & Johnson vaccine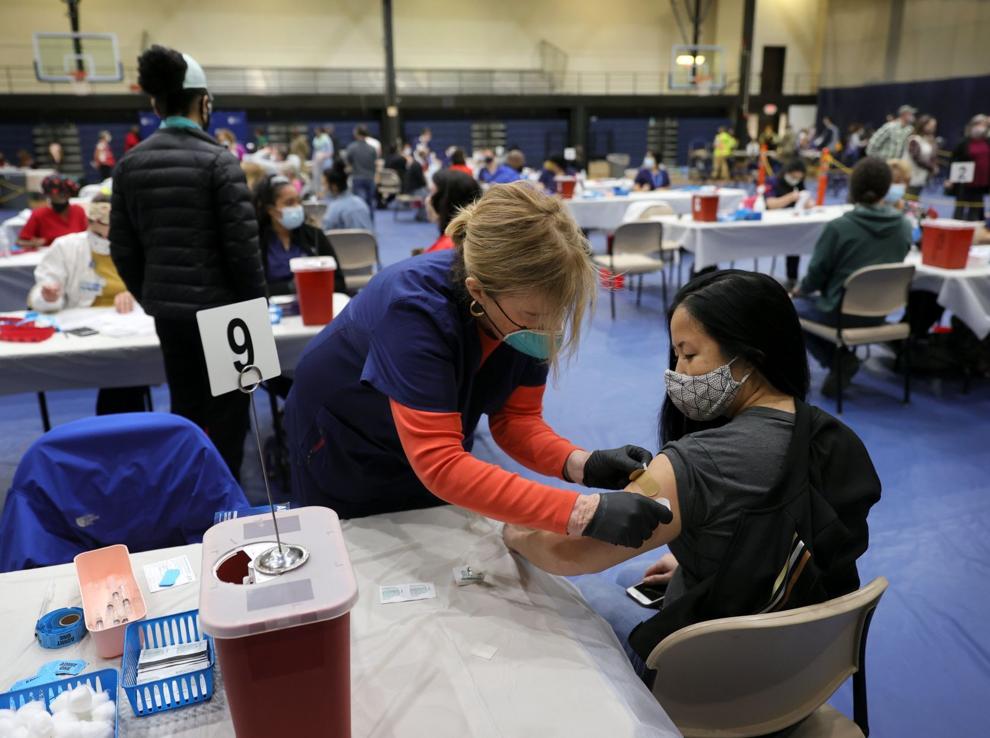 St. Louis holds 2-day mass vaccination event with Johnson & Johnson vaccine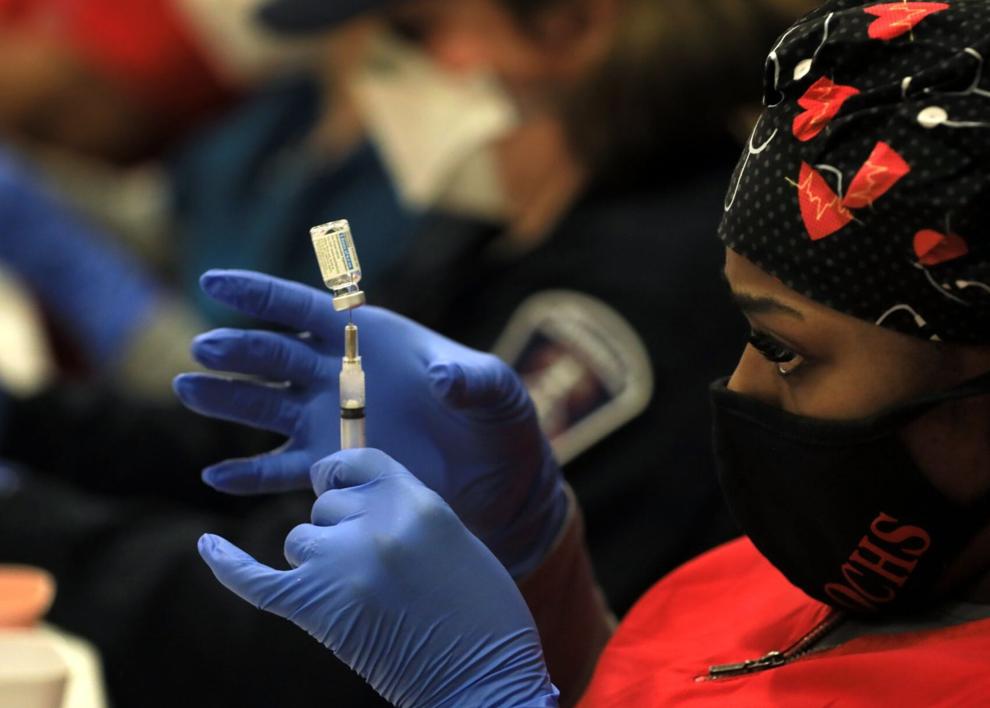 St. Louis holds 2-day mass vaccination event with Johnson & Johnson vaccine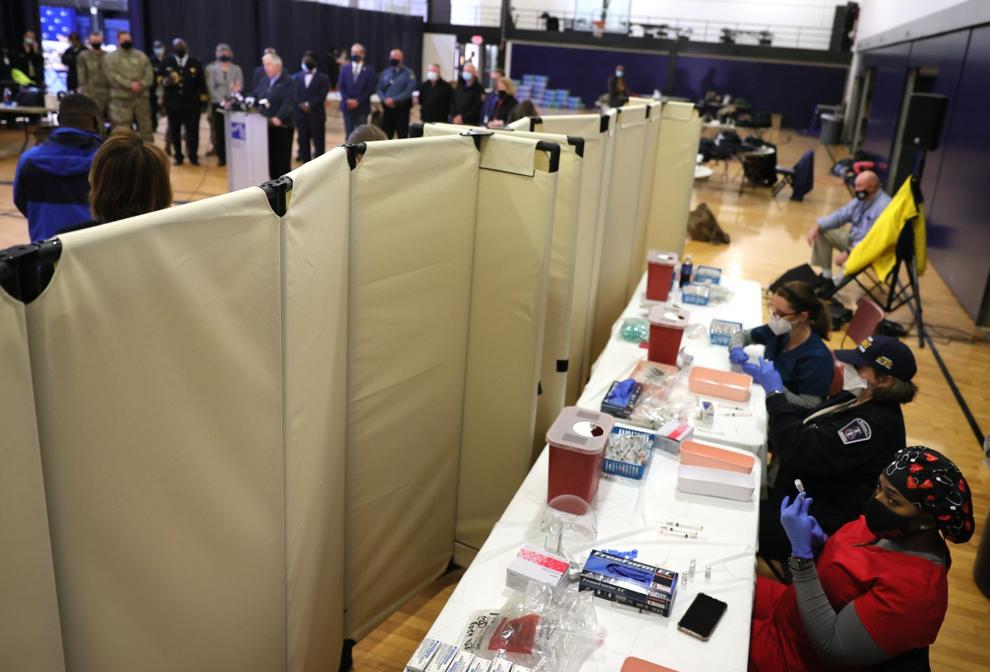 St. Louis holds 2-day mass vaccination event with Johnson & Johnson vaccine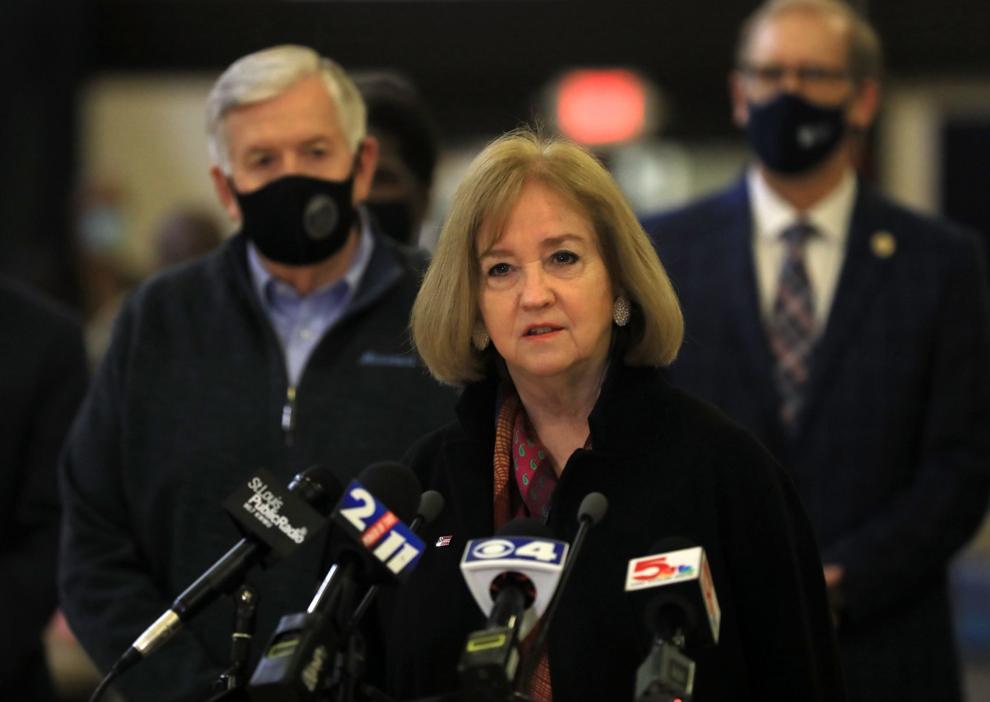 St. Louis holds 2-day mass vaccination event with Johnson & Johnson vaccine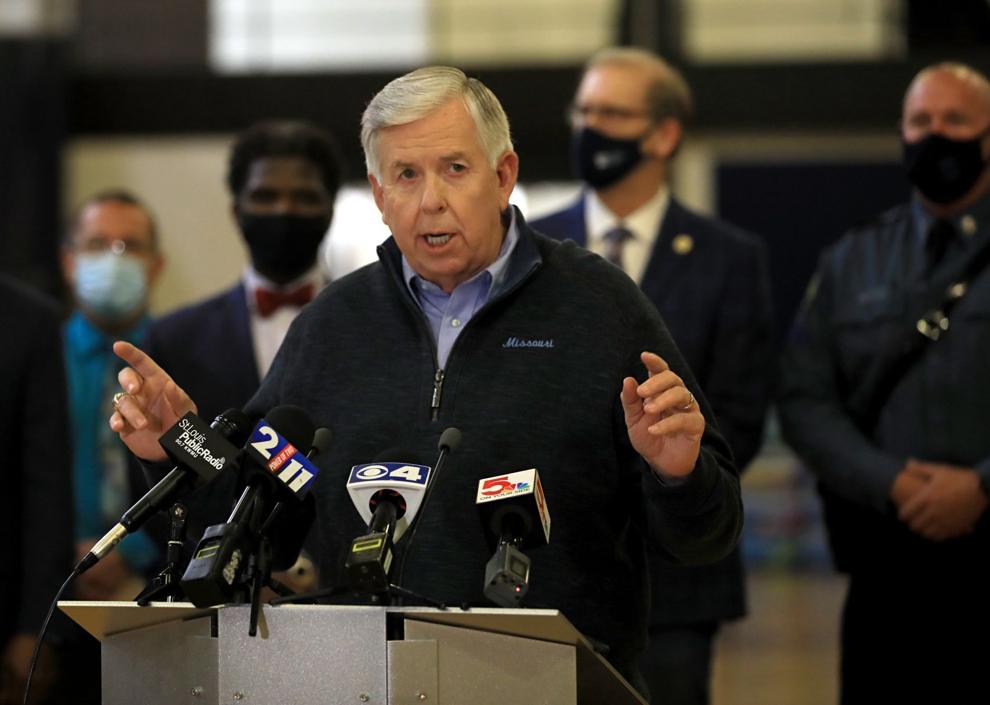 St. Louis holds 2-day mass vaccination event with Johnson & Johnson vaccine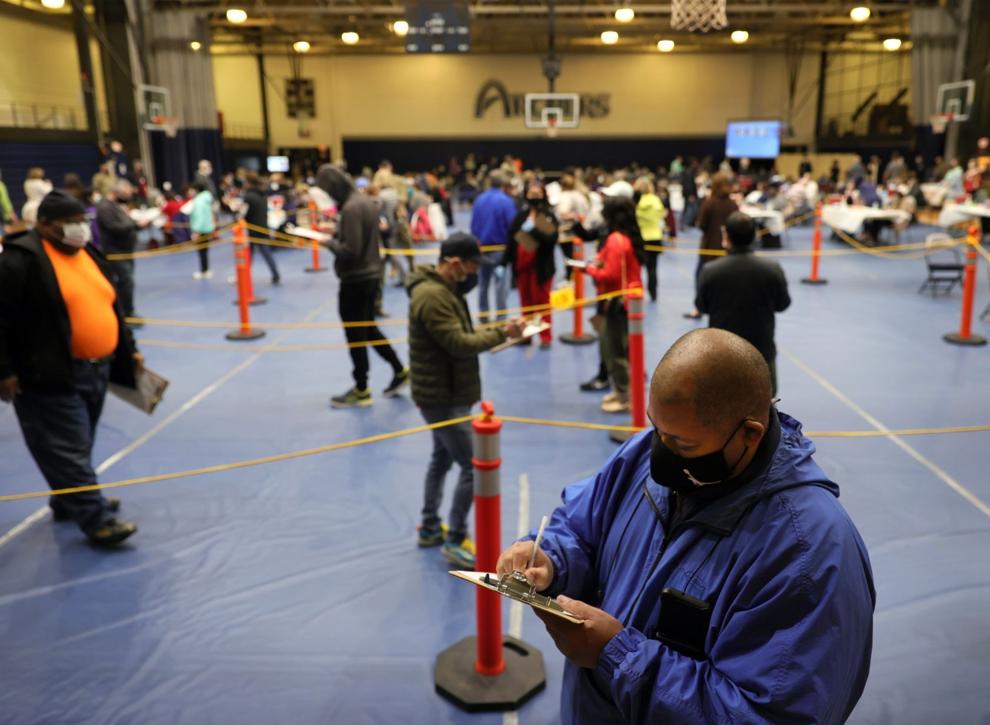 St. Louis holds 2-day mass vaccination event with Johnson & Johnson vaccine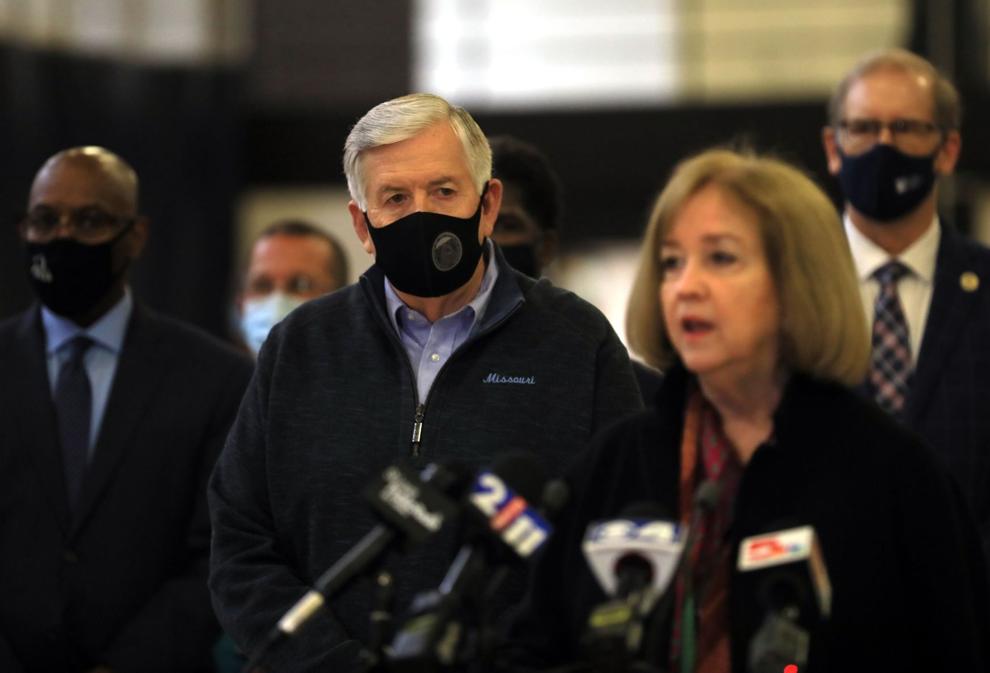 St. Louis holds 2-day mass vaccination event with Johnson & Johnson vaccine
St. Louis holds 2-day mass vaccination event with Johnson & Johnson vaccine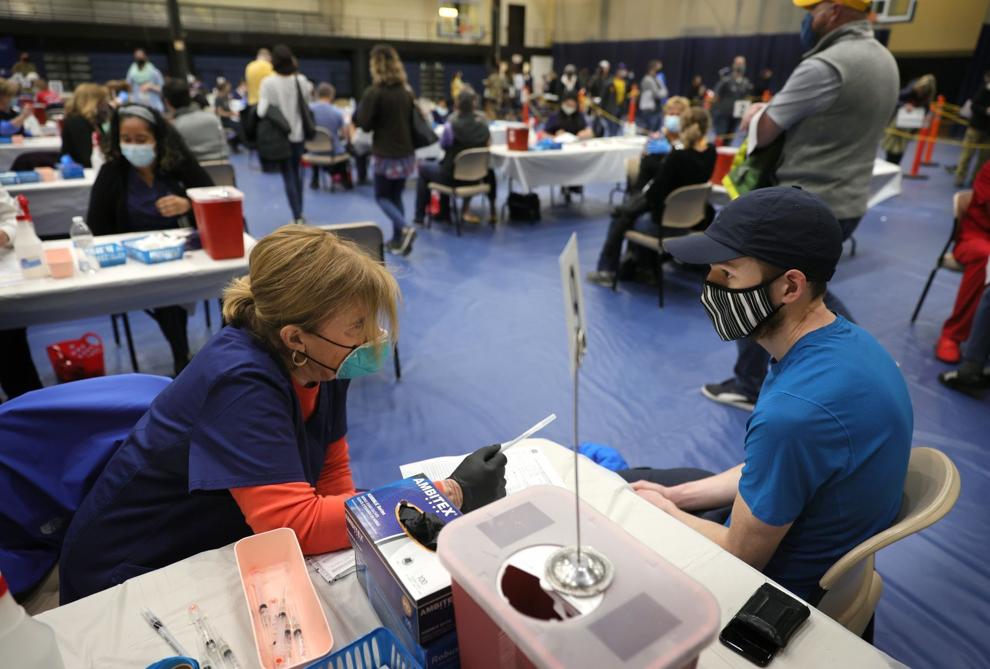 042421c1johnson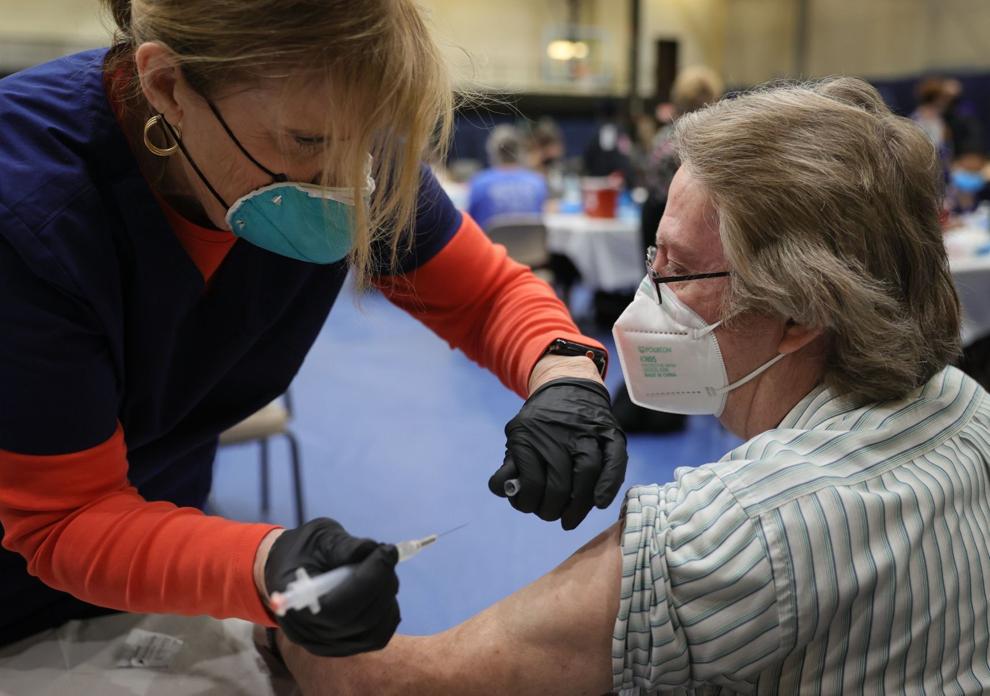 St. Louis holds 2-day mass vaccination event with Johnson & Johnson vaccine
St. Louis holds 2-day mass vaccination event with Johnson & Johnson vaccine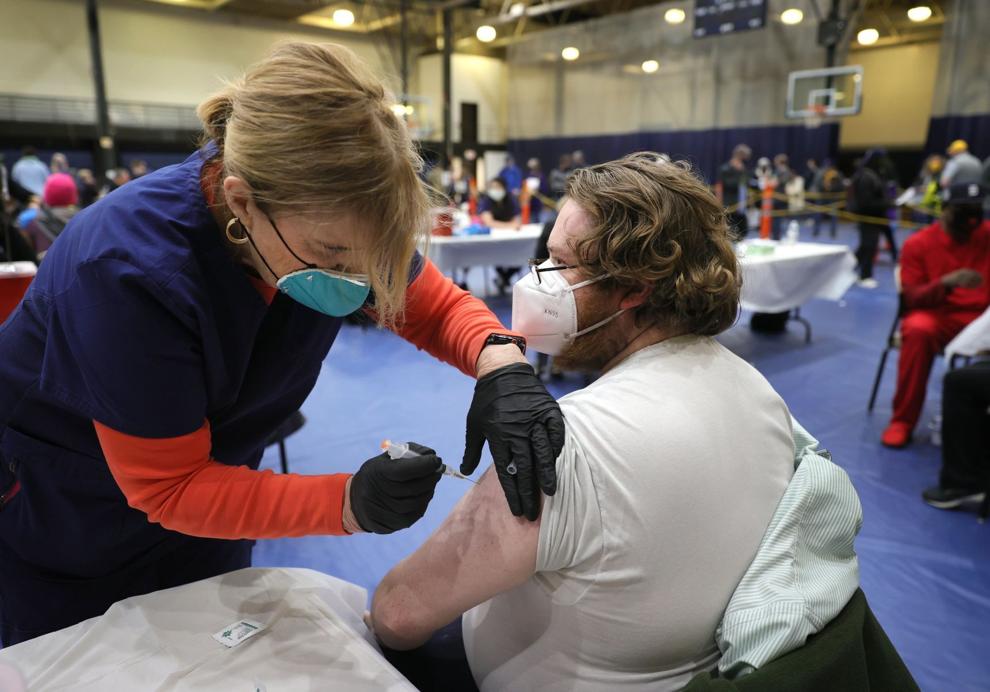 St. Louis holds 2-day mass vaccination event with Johnson & Johnson vaccine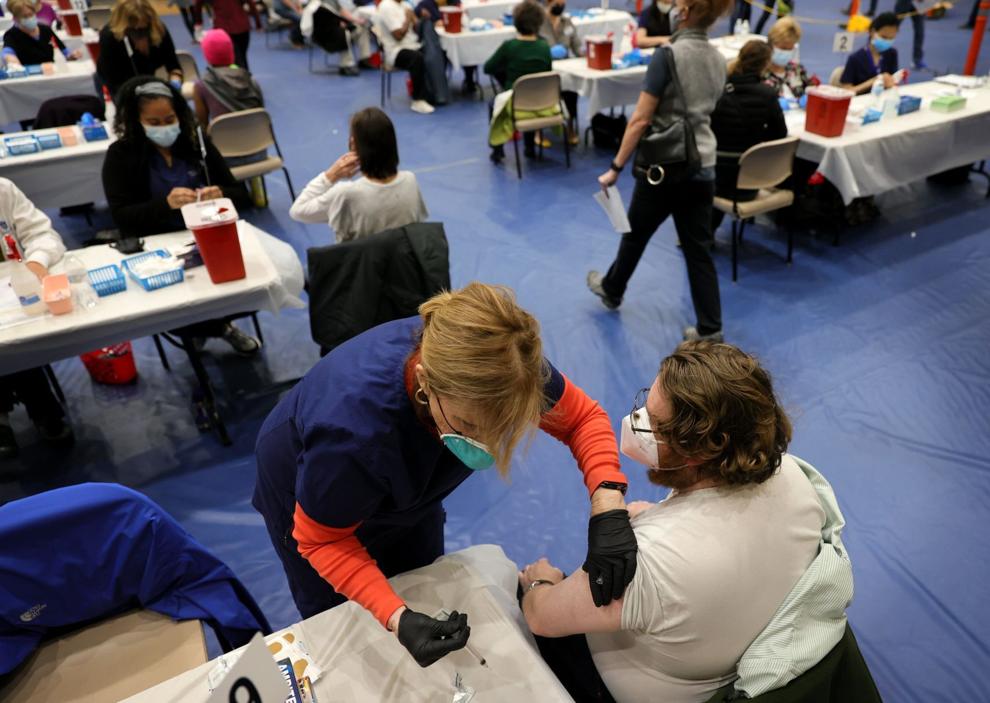 St. Louis holds 2-day mass vaccination event with Johnson & Johnson vaccine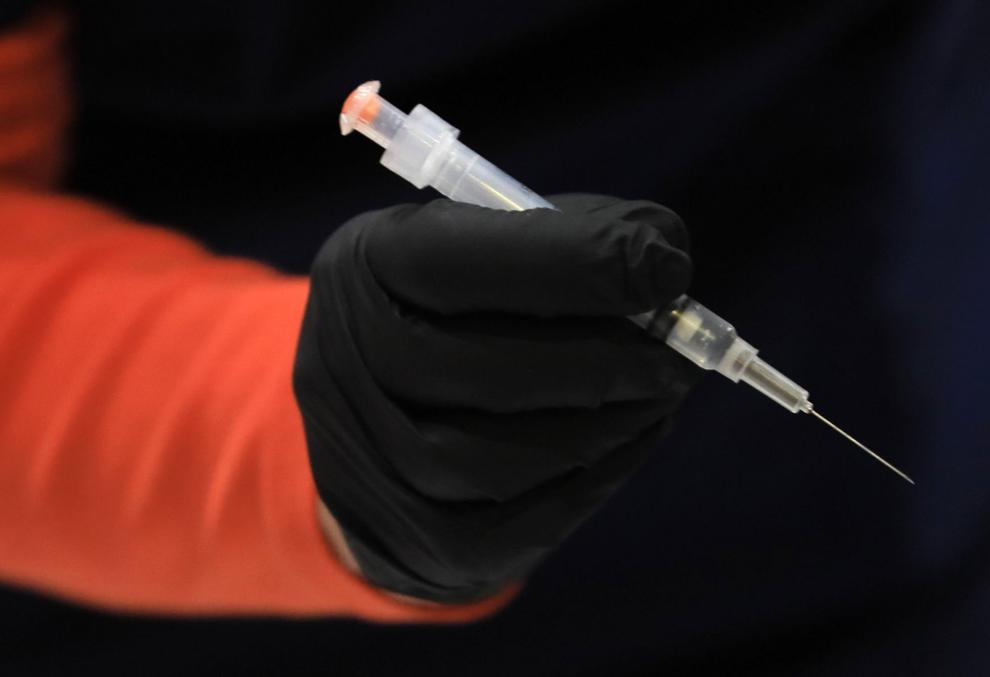 St. Louis holds 2-day mass vaccination event with Johnson & Johnson vaccine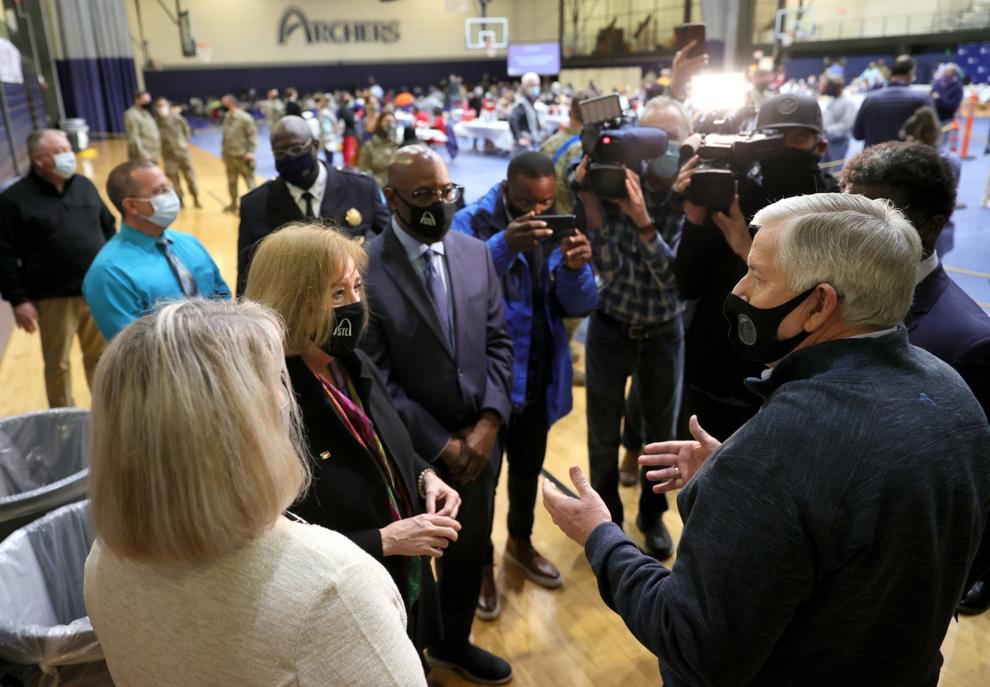 St. Louis holds 2-day mass vaccination event with Johnson & Johnson vaccine