The Post-Dispatch reconnected with some of the people we interviewed 20 years ago after Sept. 11. We spoke with them about how events that day and the aftermath changed their lives. 
Dave Waser and Les Crews
Dave Waser keeps the photos saved on his phone, in case anybody asks him the story.
The former Mehlville firefighter was part of a special urban rescue crew that went to New York City in the wake of the 9/11 terrorist attacks.
He and Monarch Fire Protection District Assistant Chief Les Crews recall their journey and their mission like it was yesterday: Sitting knee-to-knee with colleagues on a C-130 transport plane out of Whiteman Air Force Base near Warrensburg. Landing at Fort Dix in New Jersey hours later, still not fully knowing the extent of the damage.
Waser remembers boarding a bus at the base and speeding into the city, "not stopping for anything." As they neared the scene on foot, people lined the highway holding signs and pictures of their lost loved ones.
Then they reached ground zero, where the towers once stood.
"Walking up to the scene, you're thinking, 'My God this is the worst thing I've ever seen,'" Waser said. "But you'd get around a pile to another section and it was a lot worse then the first view … Every time you moved around, it was just worse." 
"What everybody saw on TV or in a picture does nothing compared to seeing it with your own eyes," Crews added. "We were walking the streets. They were covered with dust, litter, debris for several blocks. And each step you took, the reality and the enormity of it, it just sunk in."
The towers were 110 stories and their footprints covered roughly an acre, meaning rescue workers had to clean up 220 square acres of debris, Crews said. They relied on dogs to alert them to bodies and used machinery and, eventually, buckets to sift through the rubble.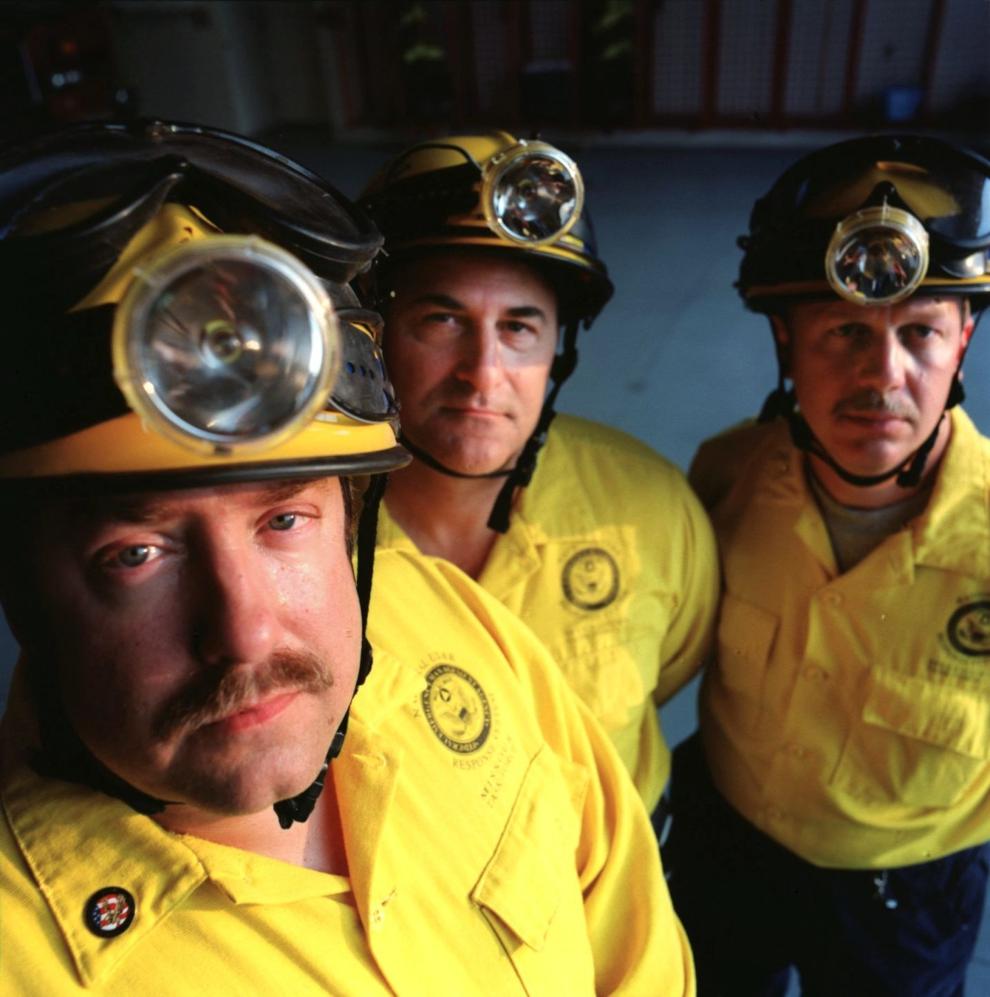 Both men remember in vivid detail how everything would stop when they found the body of a New York City firefighter. Members of that firefighter's engine company would come to the site while the body was carried out. 
Crews remembers the chaos after the attacks and how firefighters presumed to be missing would show up to work, ready to go. That gave him hope, he said, but it also reminded him of the sacrifice of those who would never return. 
"That brotherhood, that respect for one another, is probably the thing that will stick with me forever," Crews said. 
Back in Missouri, Waser said, he and other crew members were inundated with requests to speak to school groups and at events about what they saw in New York. He has told the story dozens of times, but not lately. "I don't think I've told this story, except maybe in private settings, for around 8, 10 years," he said.
Both men worry that the lives of the people who worked in the towers and the heroic efforts of the firefighters who died trying to save them are being lost to time.
They worry that people have forgotten about the hope and resolve shown by residents of New York City and the way Americans came together after the attacks. 
"This is something that brought the U.S. together and brought people together," Waser said. "It really changed us for the longest time." 
Crews said he hopes people will remember those sacrifices and remember to stay vigilant in a world seemingly forever changed by that day. He said he will never forget what it meant to him. 
"It was all about searching and hoping," he said. (Katie Kull)
Ericka Artz
For Ericka Artz, a career in emergency response started at ground zero.
While the 28-year-old mother of two was waiting to begin a job at the Ferguson Fire Department, she and her husband at the time, a police officer in Florissant, packed up and headed to New York City.
She'd never been to the city and was awed by the large buildings. She remembers the magnitude of the destruction, the people lining the streets to say "thank you" and a plain piece of white office paper lying, undisturbed, in the middle of the dust and debris.
"It was just massive," she said. "But everywhere you went, there were people coming to donate food, donate services, and everybody put up posters thanking somebody or saying 'Have you seen this person.'"
She said her experience reinforced the importance of her job as a first responder, but the personal impact of the event hit her more slowly. She worked for Ferguson until 2016, earned advanced college degrees and then retired to become a contractor for the Department of Defense.
Now, she helps the military understand the potential national security implications of biological weapons or naturally occurring diseases.
"Through my career … I saw everything come together," Artz said. "How big the issue was and how much of an impact the event had. How that drove basically everything that we did in the United States in the next 20 years."
Beyond the national considerations, Artz said she hoped that her volunteering during a time of national crisis would show her three children how important it is to help others. Her eldest were ages 2 and 4 in 2001.
She said they've taken up the mantle and are using their school and work experiences to do just that.
"This was my opportunity to show them how you should really choose a path in life that's important, and how you will have to make some decisions and sacrifices if you're going to be your best person," she said. (Katie Kull)
LaFaye Young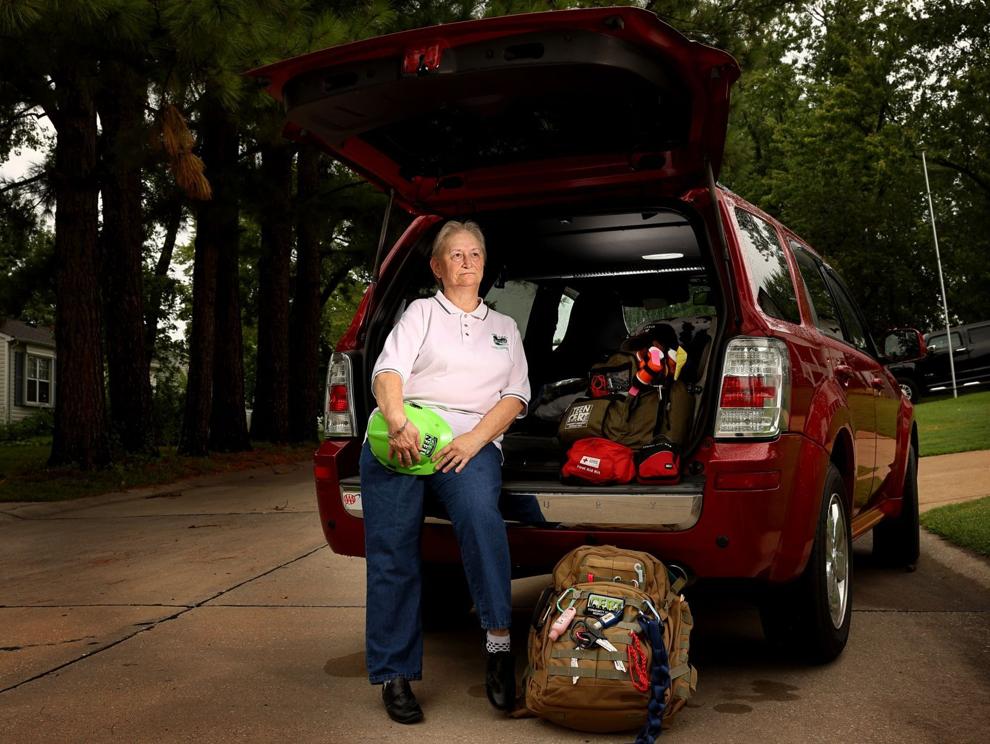 Newly minted Red Cross volunteer LaFaye Young drove an emergency response truck straight to New York City after the Twin Towers fell. She became part of a team delivering meals and supplies to healthcare workers, military personnel and families waiting to hear about their loved ones. For three weeks, Young made deliveries to ground zero, Bellevue Hospital, Fresh Kills Landfill, the Coast Guard and other bases for crisis response.
"You just get kind of numb and just do your job," Young said of her experience. "I think one thing I came back with is there was a smell from ground zero — you could smell it if you got within four blocks of it. I cannot tell you what the smell smelt like, but … after I got back, I had two rounds of that smell just overcoming me."
Young's first disaster stoked a strong desire to help others in times of need. She has since responded to natural disasters such as the tornado that struck De Soto in 2003 and Hurricane Dennis, which hit Cuba and Florida hard in 2005.
Young became involved with the Community Emergency Response Team, or CERT, and in 2010 began teaching kids and young adults how to respond in a crisis.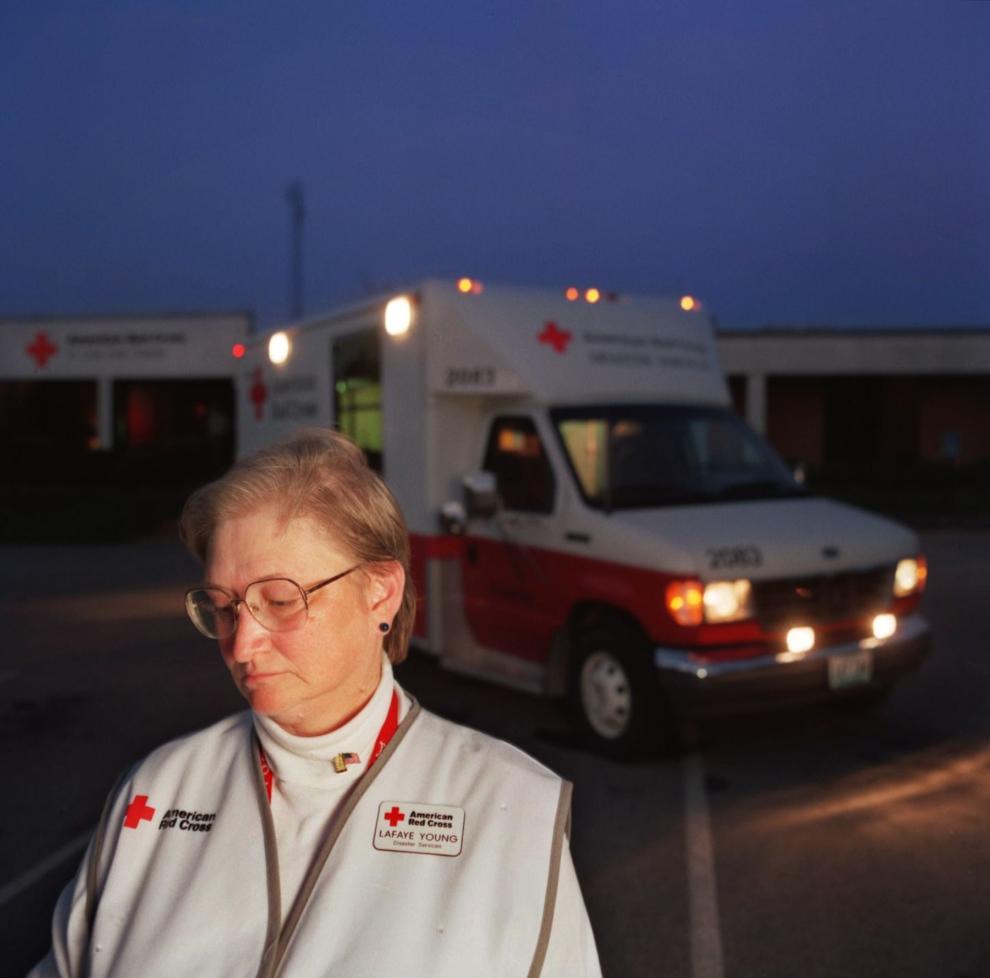 "I made a promise to God in New York City that if he would get me back to St. Louis in one piece, I would get to those kids and start teaching them," she said. "I saw so many volunteers who wanted to do something, but knew absolutely nothing about disasters or how to take care of themselves." 
Now 74, Young lives in Maryland Heights with her husband, Troy. She plans to return to teaching once the coronavirus is under control.
"Working with people going through it — that was the love of my life," Young said. "There's not a better feeling." (Rachel Rice)
Diana Kraus
Pediatric nurse Diana Kraus didn't have the slightest notion what she was getting into when she was sent to New York City in the days after Sept. 11. She was working at St. Louis Children's Hospital when she went to the still-shaken city with the Missouri Disaster Medical Assistance Team. She thought she'd be there a week.
"Looking back on it now, it's like, 'Man, I was dumb as a box of rocks,'" Kraus said. "It was a really scary time. My husband and I had young children at the time, and I had no idea what I was doing. All I knew was that I was going there to help our country and take care of patients — I knew nothing about what kind of environment I might be in, or what I was walking into."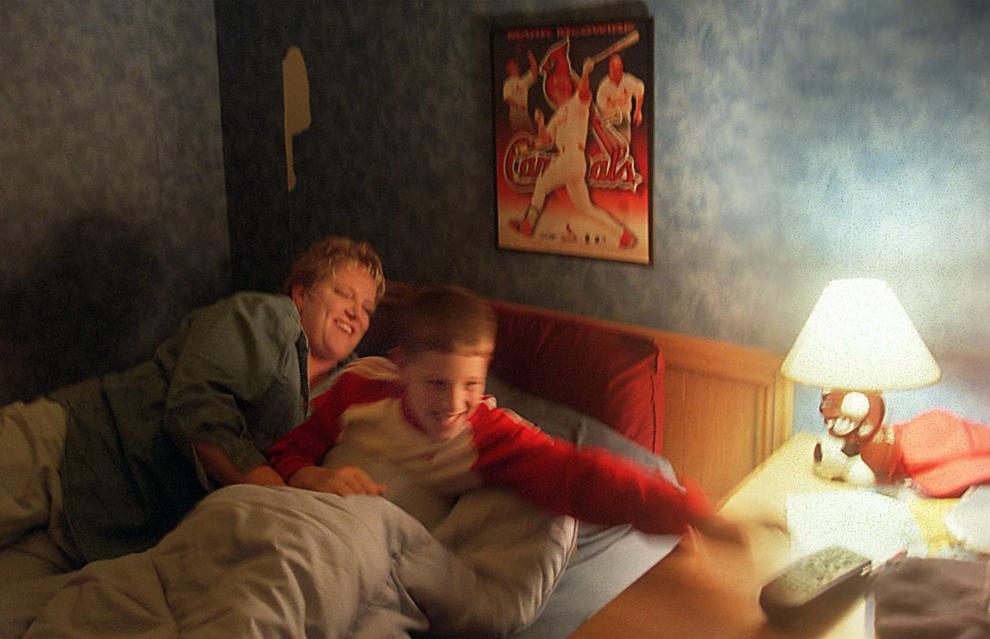 Kraus was sent to New York-Presbyterian Hospital, put through a four-hour orientation, then worked grueling 12-hour shifts in the burn unit for 12 straight days. During most of her stay, Kraus looked after Lauren Manning, a woman who became well known in the media after she survived the attack on the Twin Towers, suffering third-degree burns over 85% of her body.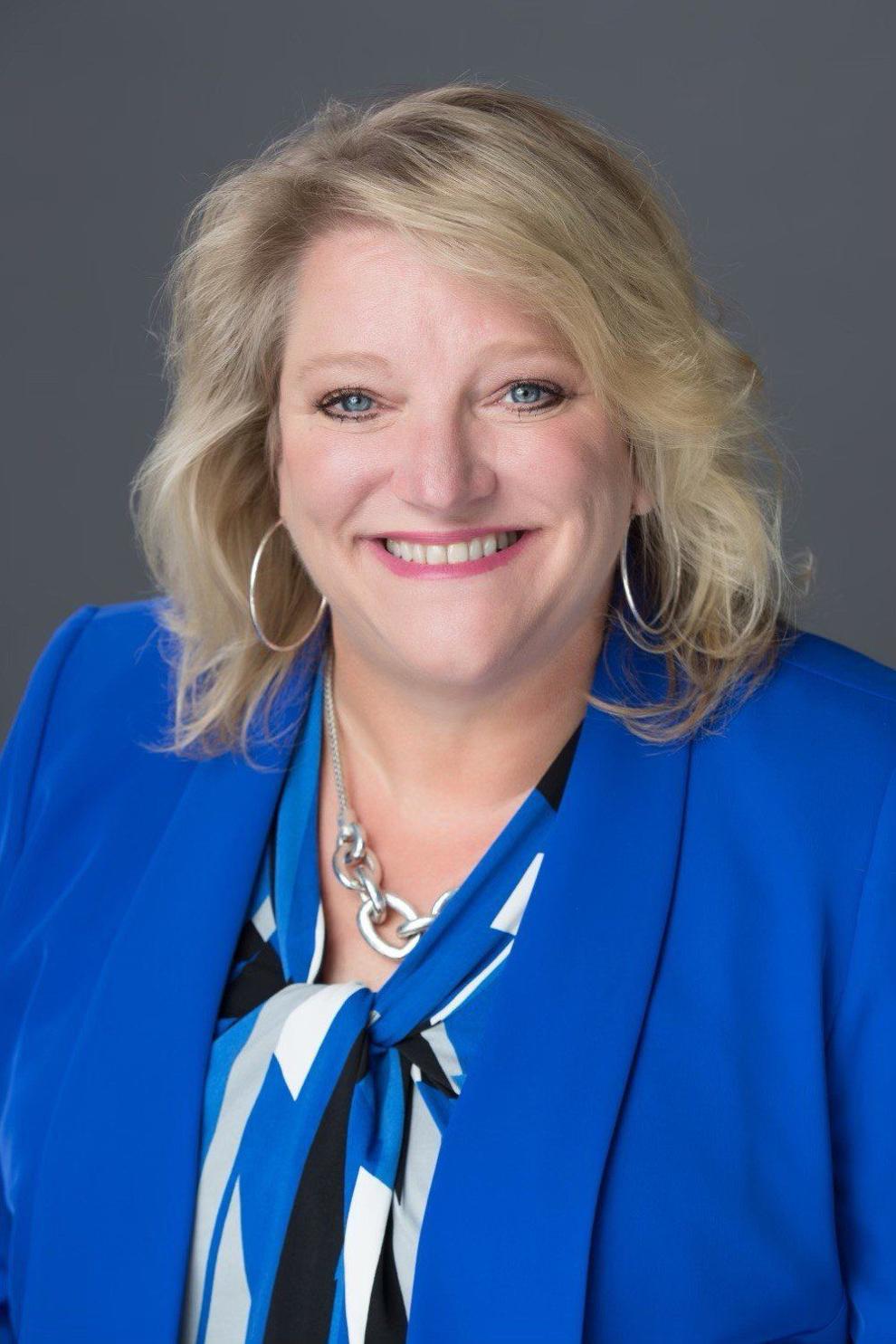 Though Manning was in a coma, Kraus soothed the severely injured woman by rubbing the top of her head and telling her about her kids back home. Manning has since recovered and written a book about her experience.
"It definitely changed me for sure," Kraus said of her experience. "My children … didn't know what was going to happen to me. Planes had crashed into a building, now mom's there, with little communication. So it impacted them way more than I ever would have imagined. And it impacted me — I had a really hard time coming back to work when there was so much work to do in New York. I felt guilty."
Kraus, now 58 and living in Austin, Texas, still works in healthcare, as vice president of trauma services at HCA Central West Texas. She has not responded to another disaster because she didn't want to put the stress on her husband and children. 
She would like to visit the memorial in New York City. "I think it would be very emotional for me … I think about it every 9/11. It's hard not to. Everyone remembers where they were." (Rachel Rice)
Yar Mohabbat
Yar Mohabbat had spent four years in hiding from the Taliban when the World Trade Center was attacked.
He heard the news on an unusually quiet drive from his University City home to his short-lived restaurant in downtown St. Louis, Maggie's. Running a restaurant was a far cry from his old life as Afghanistan's senior diplomat to the U.S.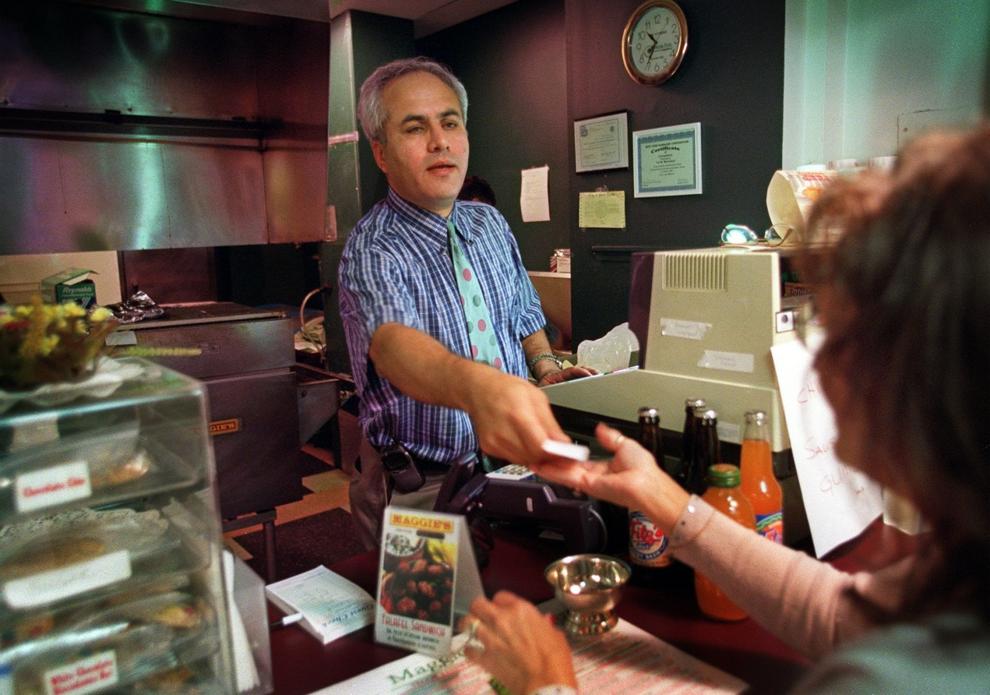 For years, he had run the nation's embassy in Washington. But by May 1997, the Taliban had forced president Burhanuddin Rabbani to flee Kabul. Mohabbat returned to work after a Memorial Day weekend to find his deputy had replaced the Republic of Afghanistan's flag with the Taliban's.
Mohabbat promptly took it down. For that, the Taliban threatened his life.
"That night someone called me at home and said if you bring that flag down we will kill you, we will shoot you on the spot," said Mohabbat, now 66. "I told him this is the United States of America, this is not Pakistan or Afghanistan, that you could kill me."
Caught between the two competing governments, the U.S. shut the embassy in a bid to remain neutral. Mohabbat left D.C. with his family, telling people he was headed to California.
At the embassy, Mohabbat had raised alarms about the Taliban harboring terrorists, but he was shocked when they attacked Americans on American soil.
"It never came to my mind that these people could be capable of doing these kinds of horrible acts here, in this country," he said.
In the following days, Mohabbat came out of hiding, speaking to local and international media about U.S.-Afghan relations and how to combat terrorism. He urged the U.S. not to invade, but instead support the Northern Alliance, a coalition of Afghan fighters trying to take back the country from the Taliban.
And he worked to dispel prejudices and misconceptions about his home country and Islam, both newly thrust in the spotlight.
"In Islam it says if you kill one innocent person, the sin is so big that it is like you have killed the whole of humanity," he said. "If you save one person, it's that you saved the whole world. This is what Islam teaches: friendship, helping, love."
He feels a deep sense of gratitude for the U.S. soldiers, "heroes," he said, who fought the Taliban in his country. Now, he can't help but feel a sense of loss at the Taliban's return to power.
"My heart is broken for my people in Afghanistan."
When Mohabbat arrived in St. Louis more than two decades ago, the Afghan community consisted of a few dozen families. It's grown and is poised to swell again as the area aims to resettle more than 1,000 refugees.
Mohabbat, who moved to Virginia two years ago, hopes more Afghan refugees can be brought to safety in the U.S.
"Those who worked with the U.S. Army, the police, journalists, human rights workers, all their lives are in danger," Mohabbat said. "Please help them, don't forget them." (Nassim Benchaabane)
Jack Stapleton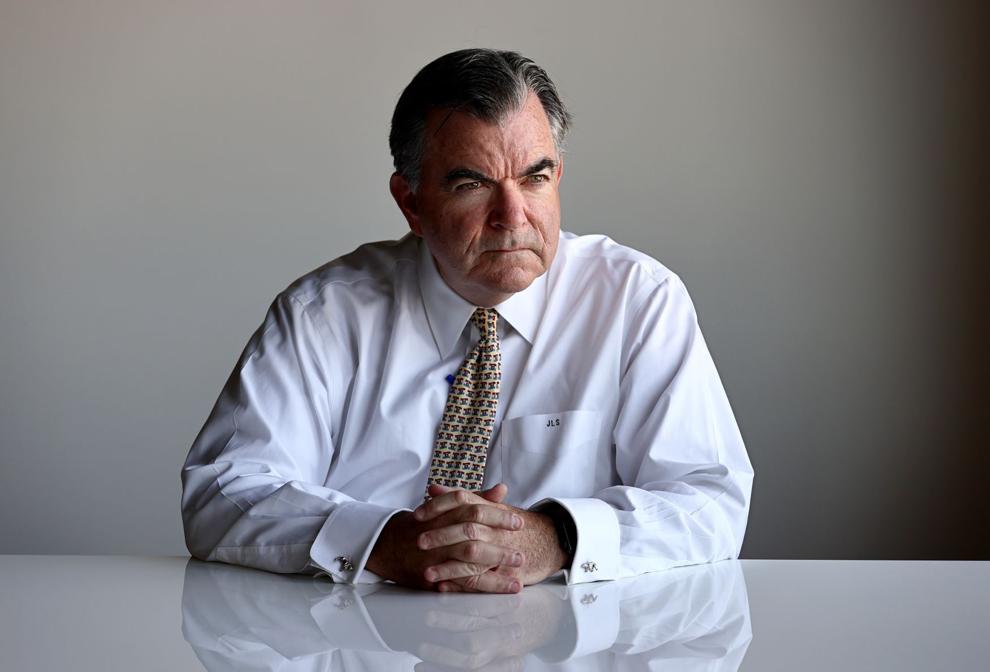 New Yorker Jack Stapleton had moved to St. Louis a year and a half before Sept. 11. He'd worked on Wall Street just across from the Twin Towers. When the towers came crashing down, several of Stapleton's longtime friends, former classmates, coworkers and clients were killed all at once. His sister narrowly escaped.
"Those were normal, everyday Americans who went to work that day, kissed their kids goodbye, their husbands and wives," Stapleton said. "They were murdered together, in a mass murder the likes of which hasn't been seen in this country since. It took me a very long time to recover. In some respects, I haven't recovered."
These days, Stapleton, 64, is still in finance, working as chief relational officer at Undivided Wealth Management. He's thrown himself into the St. Louis community as a longtime St. Children's Hospital board member, as well as a board member on the St. Louis Sports Commission.
Stapleton is no stranger to tragedy. He and his wife lost an infant son to a heart complication at age 2 weeks. After the terrorist attack, he mourned not only those he knew personally, but the chunk of New York City that was missing.
"I frequently visited clients in both towers," Stapleton said. "Getting off the subway … I'd walk up the stairs and the first thing I saw were the Twin Towers. (I'd) see those two beautiful symbols of New York, of America, and to know that my uncle was chief engineer on one of them, it always gave me great hope … not only are they gone, it's what they represented."
In the months after the attack, Stapleton visited friends and said he was staggered by the slew of funerals, memorials and wakes they had all attended. The tragedy affected him, he said, but he refuses to let the tragedy get the better of him.
"I can't live like that," Stapleton said. "I already know I've had the worst day of my life." (Rachel Rice)
Gloria Buck
In the weeks following the terrorist attacks, Gloria Buck, 57, led a campaign to deliver 28,000 donated teddy bears with handwritten notes from St. Louisans to families in New York.
For Buck, the attacks had sparked memories of the 1995 Oklahoma City bombing in which her uncle was killed. She had traveled then to Oklahoma to wait with relatives at a makeshift crisis center, a church where volunteers helped comfort the families. When a shipment of teddy bears arrived, she picked one out.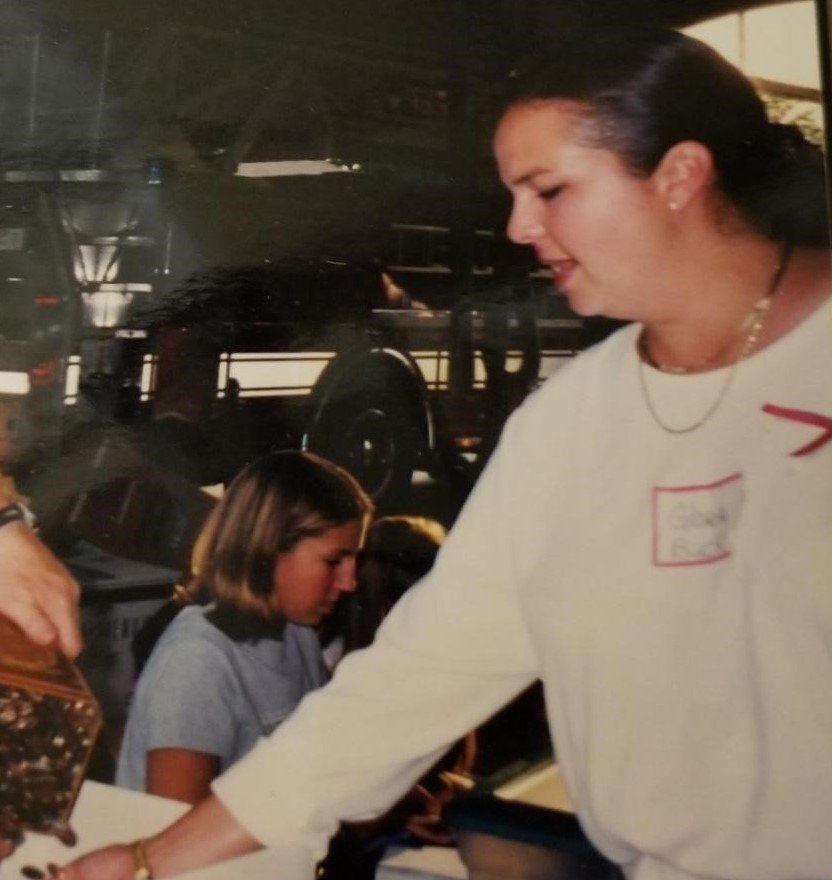 "It was just something that changed the air for that moment, and people loved them. I saw people crying, little kids holding them," recalled Buck.
After 9/11, Buck held one of the bears and recounted that story for a local TV station. Then a receptionist at the TV station told Buck that phone lines were ringing because viewers thought Buck was collecting teddy bears. Buck said she decided to run with that idea.
As a Chesterfield resident at the time, Buck called the Chesterfield Fire Protection District (now the Monarch Fire Protection District), a trucking company and local media for help in collecting donations.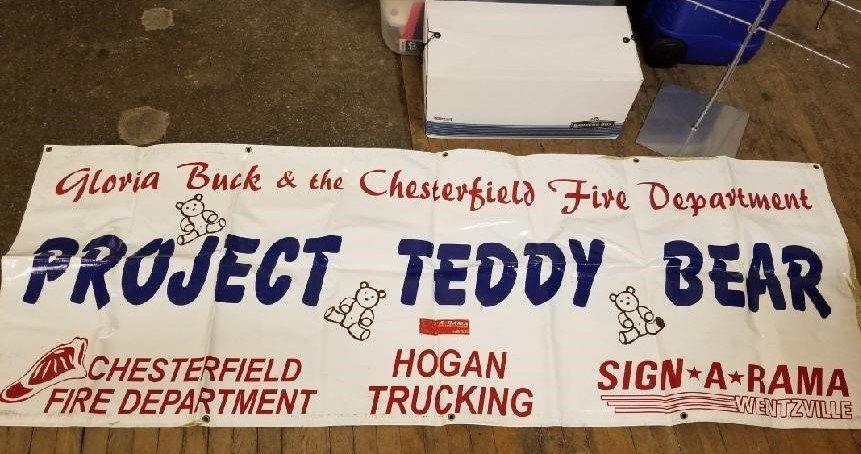 After word got out, she said, "You couldn't pick up a stuffed animal within an hour and a half of St. Louis." 
While other organizations helped donate clothes, food and essentials, Buck stuck with teddy bears.
"I got criticized by some people," she recalled, for choosing to collect stuffed animals. "They're like, 'They don't need teddy bears, they need this, they need that.' I said, 'I know what they need. I was in a situation like this.'"
Buck helped distribute 28,000 teddy bears with hand-written notes, plus cash donations to families at Yankee Stadium in New York.
"I said, 'I don't need a thank you, this is from the people of St. Louis, Missouri. They donated to help people out. I'm just a carrier.'"
Twenty years later, Buck is the owner of a food truck called Tenderloin Truck STL. She opened in March 2020 just before the pandemic hit the area. She has found success since relocating near Lake of the Ozarks.
Buck says she will remember 'Project Teddy Bear' as "the greatest accomplishment of my life." (Taylor Tiamoyo Harris)