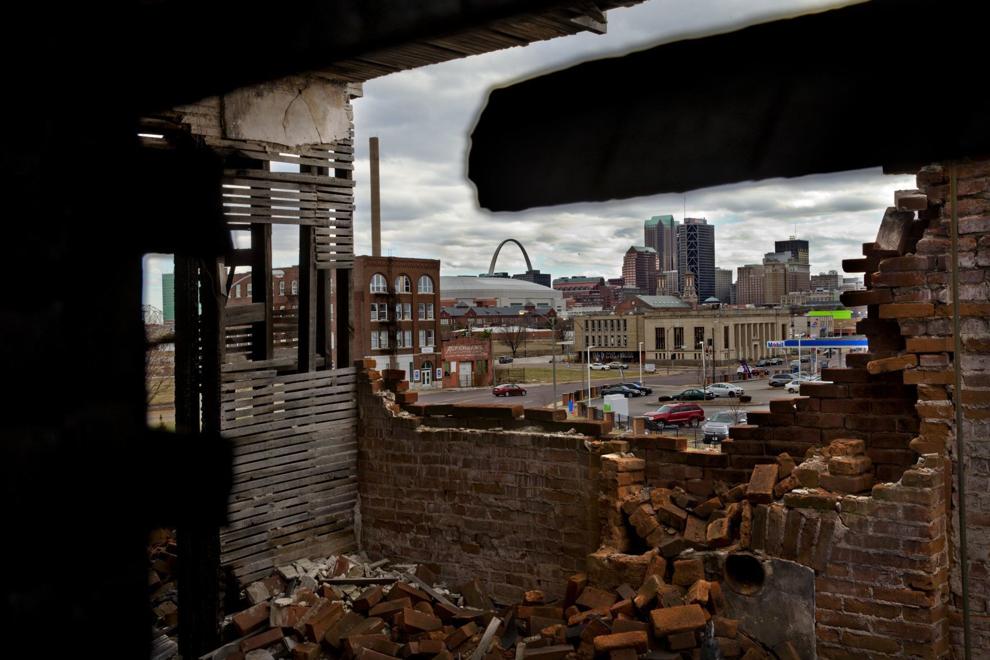 ST. LOUIS • It has been a messy divorce.
At City Hall, officials had lost faith that Paul McKee could finance the projects he promised, and allegations of state tax credit fraud, which surfaced last spring, were the final straw.
From McKee's perspective, Mayor Lyda Krewson's administration was pushing him out just as the land assemblage he began in north St. Louis 15 years ago was about to bear fruit with the $1.75 billion National Geospatial-Intelligence Agency facility — a project even a top city official conceded would not have materialized without McKee's making the initial pitch.
The city made the breakup official in June, scrapping the 2009 agreement that gave McKee's NorthSide Regeneration control over 1,500 acres of north St. Louis and rights to hundreds of millions of dollars in potential development subsidies.
And yet, Paul McKee is not gone.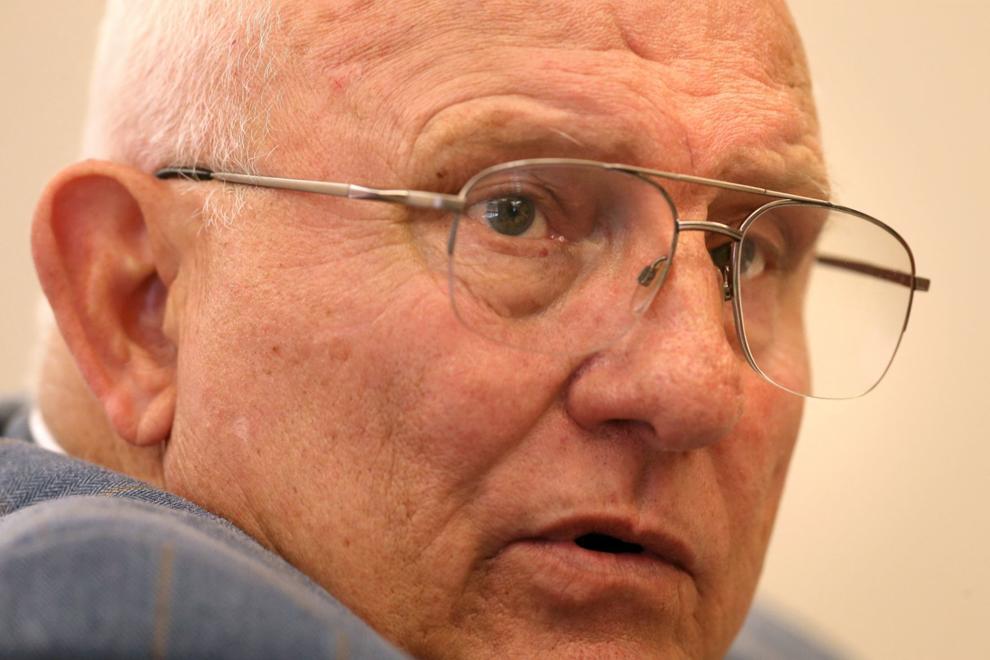 The developer still owns more than 1,600 properties — more than 200 acres — surrounding the site of the future NGA campus. A lawsuit Bank of Washington filed after the city terminated McKee's development rights, accusing the city of not adhering to a subsequent agreement giving him more time to begin projects, is pending.
Even if the city prevails in that lawsuit, NorthSide Regeneration, Bank of Washington and their team of lawyers from Stone, Leyton & Gershman will still hold considerable sway over the future of the neglected neighborhoods just north of downtown St. Louis.
Except for the vacant Pruitt-Igoe site, which McKee owns, there are almost no large, contiguous parcels in the area surrounding the NGA. That means people who want to develop big projects near the NGA will almost certainly have to work with McKee and the bank.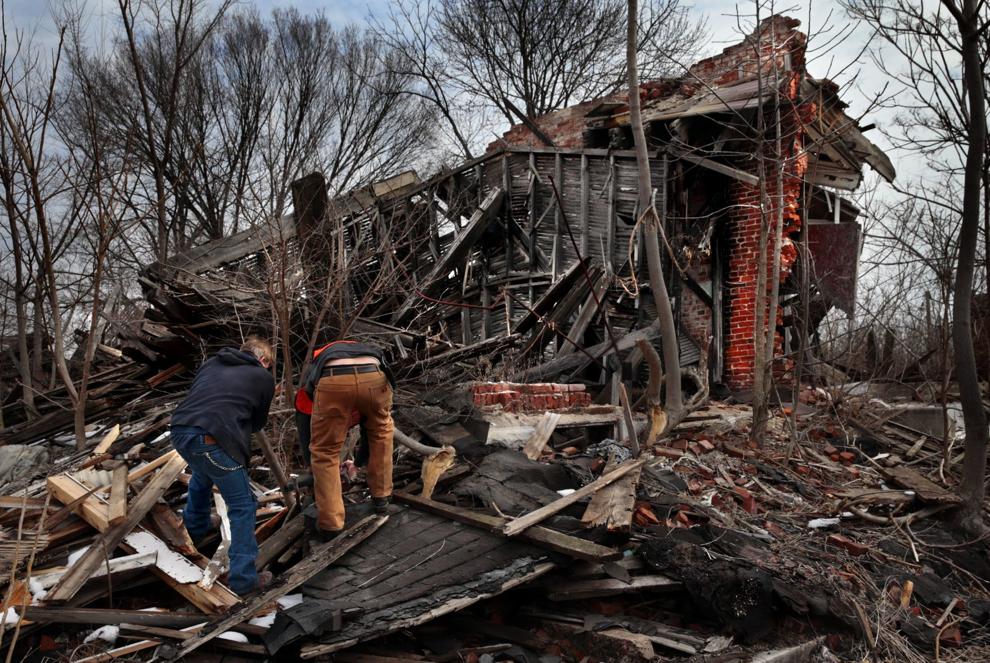 Meanwhile, most of the properties NorthSide owns continue to decay, dragging down the value and living conditions of the area even as the NGA holds the potential for a resurgence.
Few of those structures are salvageable, a far cry from the 152 rehabs McKee promised in a 2013 plan submitted to the city. More than 200 of NorthSide's properties have been condemned by the city; many, unsecured and abandoned, have simply crumbled. The historic Clemens House, which McKee once promised to renovate and turn into senior apartments, burned in the summer of 2017.
McKee, in response, points to signs of new investment: the $19.6 million Zoom gas station and GreenLeaf Market grocery on North Tucker Boulevard, as well as a partnership with a builder constructing several energy-efficient houses in the St. Louis Place neighborhood. The gas station opened in October; the grocery opens next month.
"I do think that NorthSide has already produced remarkable results 'beyond GreenLeaf' by bringing NGA to north St. Louis," McKee said in a statement to the Post-Dispatch. "I can't help but express some frustration that this extraordinary success seems to get lost in the discussion."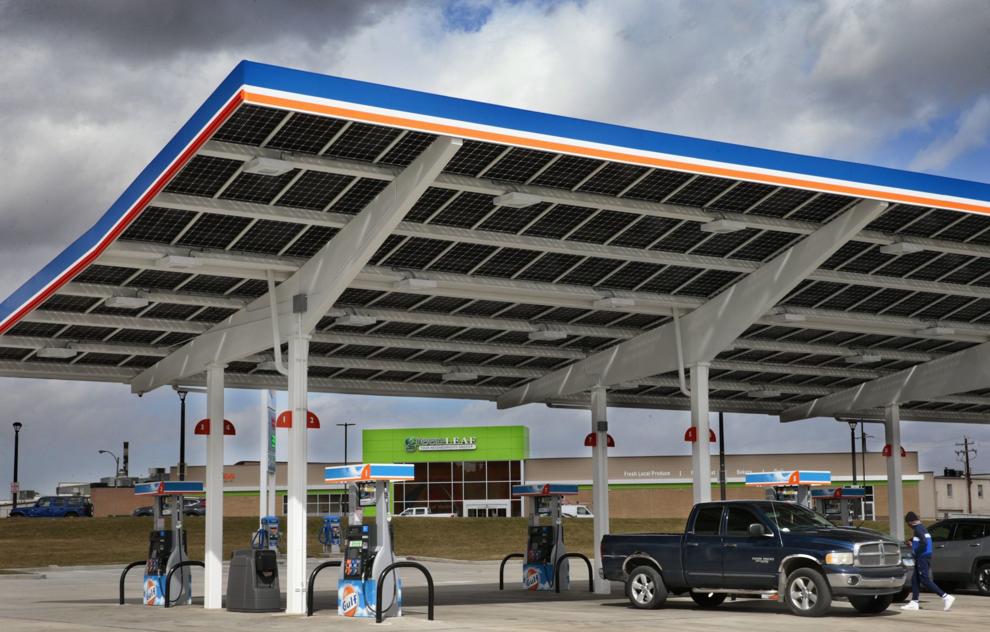 He said that the lawsuit limited what he could say but that he looked forward "to a future where the city's litigation does not interfere with redevelopment of this long suffering area."
Bank of Washington CEO L.B. Eckelkamp Jr. said he'd "love to see the fences mended" between City Hall, his bank and NorthSide but maintained that the city improperly ended the development agreement.
Going forward, he said, the bank is open to lending to other projects in the area depending on the proposal. "There's nothing that prevents us from lending more."
There are few examples of large-scale investment in the city's beleaguered north side, and McKee's defenders say he's been unfairly attacked for being the outlier who has actually tried to tackle such a difficult endeavor.
But a top St. Louis development official said that as new information came out in a 2018 eminent domain trial that gave city attorneys access to some of NorthSide's private records, it became clear that the developer did not have the money to make his dream a reality.
A series looking at the consequences of decades of disinvestment in St. Louis. See all related stories at stltoday.com/tippingpoint
There had been signs for years: Requests for more development incentives. A lender pulling out of the grocery store deal. A stalled logistics park in Hazelwood. A failed bank that lent to McKee. No progress on a housing development despite interest from a national developer and a union investment fund.
"What we want to see is, and be able to talk to, are developers who can actually get the work done," Otis Williams, director of the St. Louis Development Corp., said in an interview last month. "We realized there just wasn't the amount of wherewithal — I call it wherewithal — financial capability there for the development to move ahead."
'Giant vacuum'
In 2009, when the city inked its development deal with McKee, no one else was proposing anything on that scale for north St. Louis. The city gave him a shot. The state gave him $43 million in tax credits through a special program his lawyers helped write.
It's hard to know how much NorthSide and the bank have invested in total. In a 2013 letter to state officials, McKee said he had advanced $20 million of his own funds into buying land for NorthSide and guaranteed another $45 million from lenders.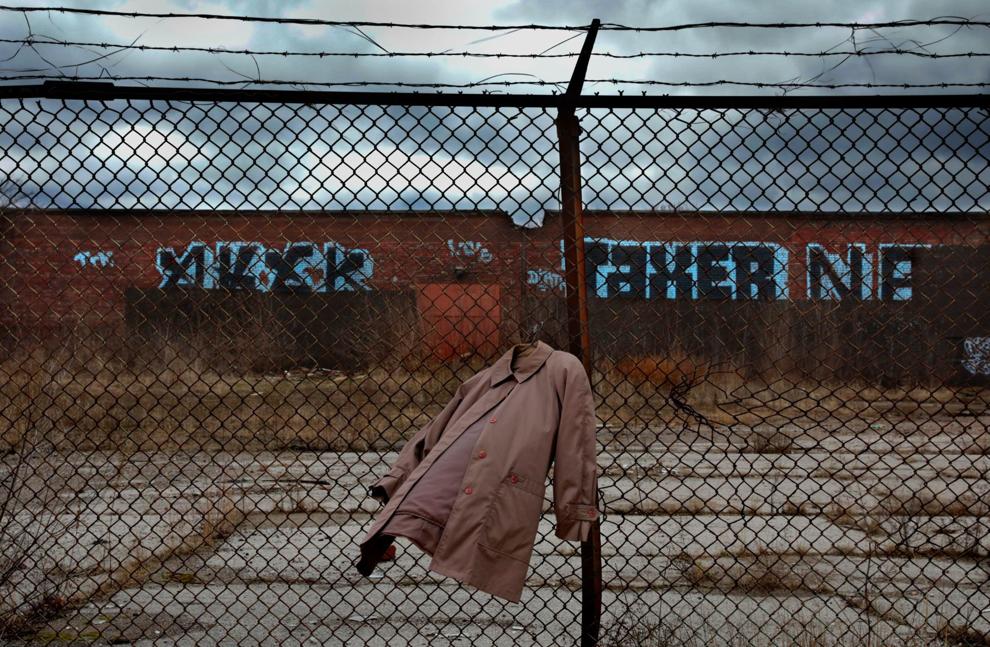 Bank of Washington, in a letter to then-Mayor Francis Slay during the 2015 negotiations for the NGA land, said it and McKee had invested "well in excess of $50 million to establish site control" of the NorthSide area. Including debt on the property in the NGA area, an acre should sell for about $261,000, Eckelkamp wrote the city in 2015.
There are other liens encumbering pieces of NorthSide's land, too. In 2016, when McKee exercised his $1 million option to buy the 34-acre Pruitt-Igoe site from the city, two private companies — Jefferson & Cass Capital Investors LLC and Scarboro Services LLC — entered into financing arrangements with one of his companies. In real estate documents, Howard Smotkin, a lawyer with Stone, Leyton & Gershman, signed on behalf of Scarboro Services and Jefferson & Cass Capital Investors. The companies' only addresses are a post office box and the firm's office.
Smotkin said the firm's lawyers were not investors in the project but were not authorized to comment about the limited liability companies involved in the transaction.
With debt piled onto the land and Bank of Washington looking to be repaid, the immense power the city granted to McKee by selling him more than 100 acres from its land bank in 2012 can't just be taken away by canceling development rights. Williams said "it's a work in progress" to make sure there was a way to assemble land and work with developers — including NorthSide — who had workable development proposals.
"I think our lesson is that carving out and putting that much territory into one development agreement is probably a mistake," Williams said. "The tools that are used in large developments are good, but we understand now, and what we will do in the future, is have smaller areas and work with developments that are smaller in size, particularly with just a private developer. Where there are institutions and secured financing already in place, we might look at something like that. But with just an ordinary private developer who has visions, I think we would look at a smaller area."
Because of an underfunded planning department, and a comprehensive plan for St. Louis only now being drafted, critics point to the chapter as the epitome of reacting to developer proposals.
"This is what happens after years of no planning," said Sarah Coffin, professor of urban planning and development at St. Louis University. "There's this giant vacuum that is open to anyone to step into, especially when there are no guidelines for development."
At the state level, the Missouri Department of Economic Development has expressed concern at how McKee used some of the $43 million in tax credits he received. The Missouri attorney general's office has a pending lawsuit accusing NorthSide of tax credit fraud.
"The purpose for this was to redevelop it, was to provide an opportunity for redevelopment to occur, and that's where the public gains benefit," Sallie Hemenway, a former DED official, testified at the eminent domain trial in May. "The public gains no benefit from an individual private person gaining access to their tax dollars that could otherwise go to other places to just simply put land in his or her own name."
Michael Allen, an architectural historian who first revealed more than 12 years ago that McKee was behind the mystery companies buying up property in north St. Louis, gave credit to Krewson's administration for taking the first steps to unwind the development agreement. But there's still a long way to go.
"In some ways, it's better now," Allen said. "But find three blocks in a row there that he doesn't own property on. ... The capacity for the market to absorb McKee's land at the price he wants to sell it is low, I think."
McKee said NorthSide "has never been about land speculation, and still is not." He is "just getting started," and future projects will be "even more groundbreaking." But he expects the city will oppose the jobs and investment he proposes, so he declined to provide details.
"Neither (NorthSide) nor Bank of Washington is or will be satisfied to sit on their laurels in the hope that those who long ignored north St. Louis will now invest," McKee said in written response to questions. "We intend to move our redevelopment forward."
'Billing him daily'
While it awaits that promised redevelopment, the city has begun liberally using one of the only tools it has to prod landowners into putting their real estate into productive use.
Since last year, the city has billed NorthSide $154,000, mostly for vacant building fees but also for several demolitions, according to information from the Building Commissioner's office. Vacant property fees can be added to the real estate's tax bill. There's thousands more billed for code violations.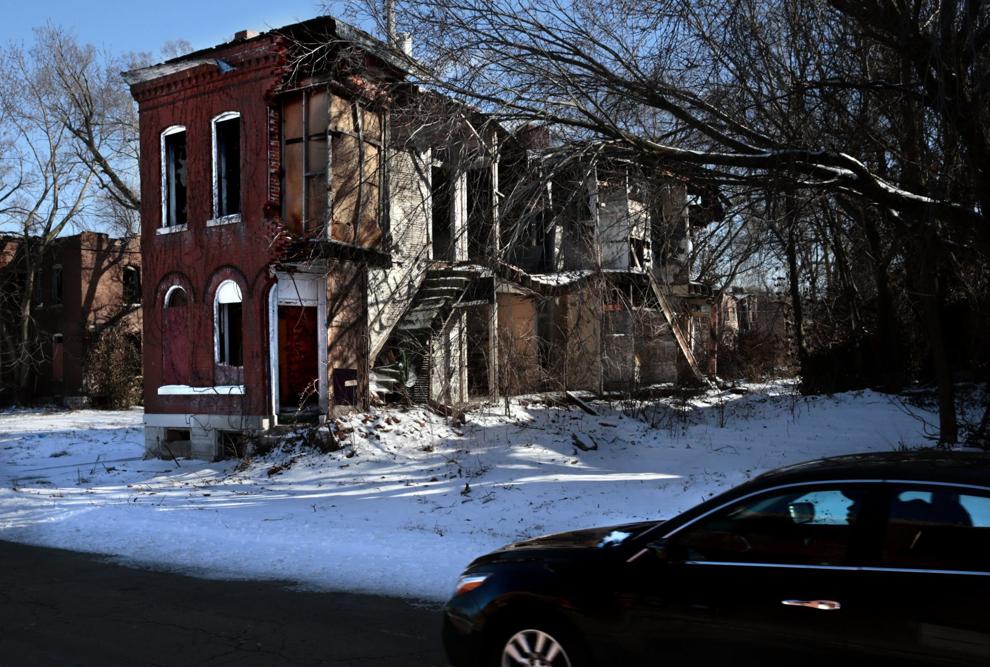 "We're billing him daily," said Deborah Williams, a manager who handles vacant property in the building commissioner's office. "We're not done."
Until aldermen and Krewson acted to change it last year, an ordinance barred the city from fining properties within a development agreement area for code violations.
Since the end of 2018, the St. Louis Building Division has filed six court actions seeking fines from NorthSide Regeneration for code violations on properties it owns. NorthSide has paid most of the fines, usually less than $1,000. Matt Moak, who handles problem properties in the city counselor's office, said the city was treating McKee just like any other property owner now.
"We are now seeing cases starting to come towards us," Moak said. "They are just starting."
Whether that prods McKee into moving more quickly remains to be seen.
But in the last nine months, at least one person has managed to reach a deal with him.
In July, Dwight Arant purchased five lots from McKee on Montgomery Street for $100,000.
"I don't buy into any of these things about the land value being high that he's asking," Arant said.
Arant's NetZero company is building three model homes that he said would be so energy efficient that owners wouldgenerate enough electricity from solar panels to meet all their power needs. The St. Louis-Kansas City Carpenters Regional Council loaned his NetZero $500,000 in January to begin building the homes. McKee said that it was "only the beginning for the area" and that he had sold the land for less than the industry standard.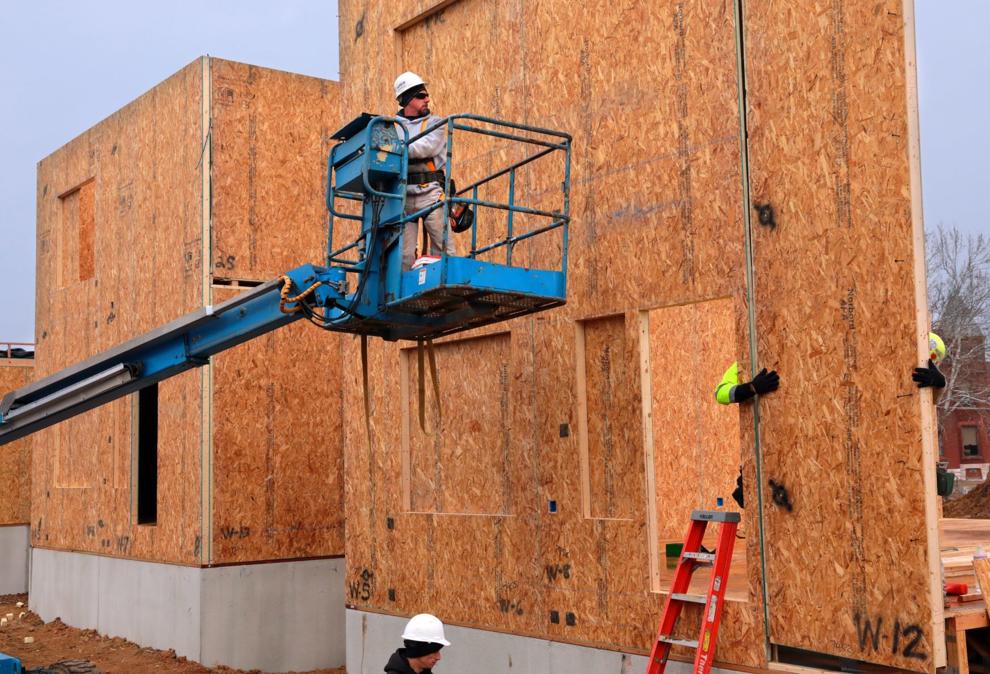 McKee is "a really hard-nosed negotiator," Arant said, but he contends that if "you went anywhere else and paid what I paid for a lot, you would be getting a steal." Arant said he had options for 250 more lots to build out housing in the area around the NGA.
"A little more for the land doesn't matter if that's what it takes to get a community started," Arant said. "There are no comps (comparable sales). It's like the Wild West."
But others have said they couldn't reach deals with McKee. Gateway Greening, a nonprofit that promotes urban gardening, tried to buy two sites from NorthSide for a new headquarters, its executive director said, but couldn't reach an agreement. The Missouri Department of Transportation had to initiate eminent domain action against NorthSide in 2010 to obtain right of way near the foot of the new Stan Musial Veterans Memorial Bridge.
Old North residents, who have worked to stabilize a NorthSide neighborhood with scattered rehabs and block-by-block projects, have long complained that McKee won't sell land he owns in their neighborhood despite the fact that it was never included in the NorthSide Regeneration redevelopment area approved by the city.
"There's been people who've been interested in different property and he won't relinquish it," Old North resident Paulette Sankofa said. "Once people find out McKee owns it, they just say 'Forget it.'"
Old North Saint Louis Restoration Group President Jessica Payne said the neighborhood was talking to McKee about putting together a land swap to gain control of some of the buildings he owned in Old North. They even had the city's land bank, the Land Reutilization Authority, on board to help come up with properties to give McKee in exchange. She's not sure why, but NorthSide representatives stopped communicating suddenly. McKee accused the LRA of torpedoing the agreement.
"They were lived in when he bought them," Payne said of the now vacant, deteriorating houses. "We'd love to see them preserved as he promised he'd do in the beginning."
Sunshine Ministries, a nonprofit that works with the homeless north of downtown, has managed to reach a deal with McKee over the years. He owned one of the parcels on the site where Sunshine built its new men's shelter.
"It was more than I paid for all the other parcels," said Carol Clarkson, Sunshine Ministries director. "But I needed it."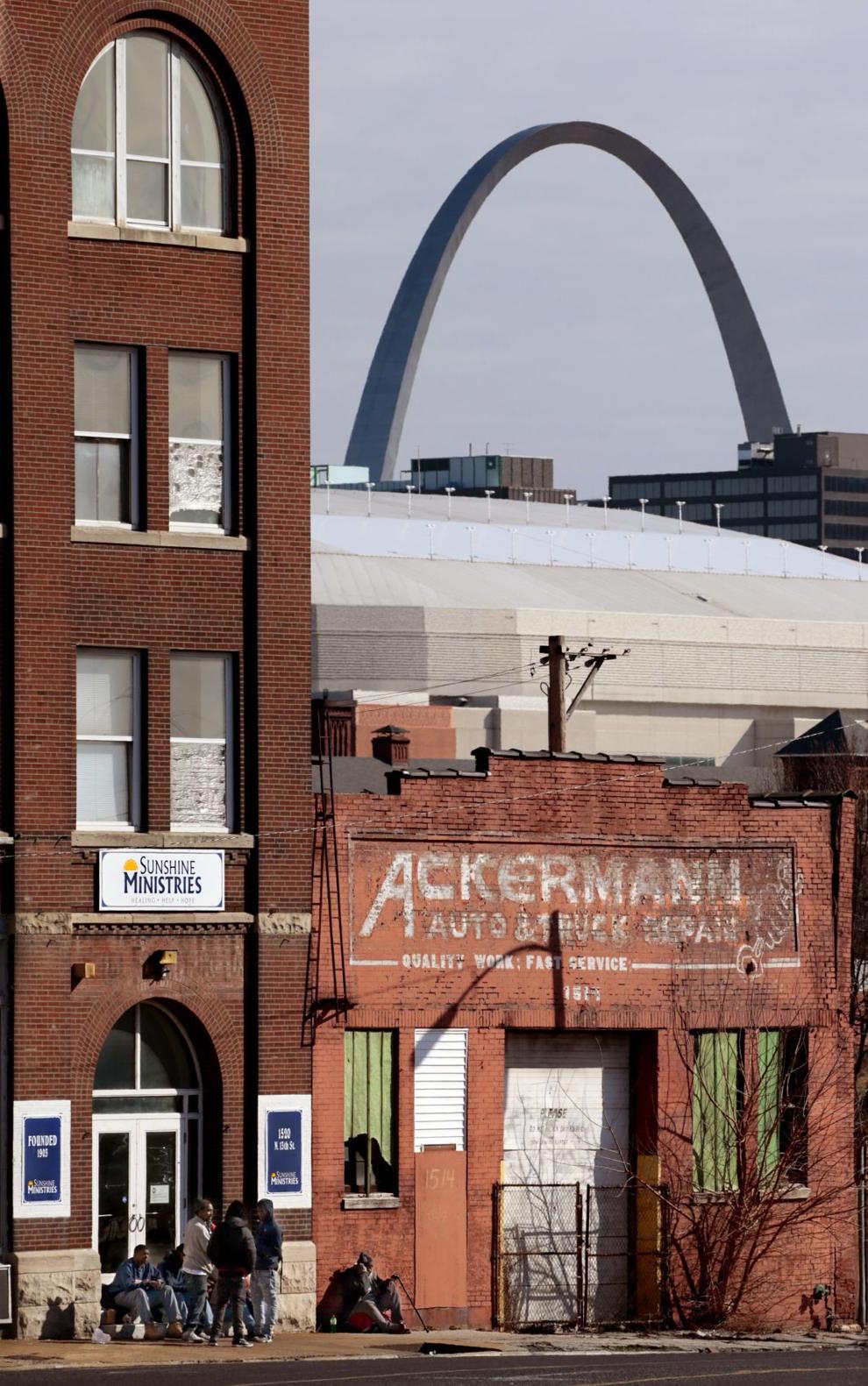 Years ago, she was looking at another property he owned on North Florissant Avenue. The price he asked seemed well above market, and she didn't go through with the deal.
"I know it's inflated," she said McKee told her. "But I want to make sure I keep my comps up."
Now, he owns property all around Sunshine Ministries. It's making it difficult for the nonprofit to sell a building it no longer needs. Next door to it, a McKee-owned property that has become a refuge for the homeless caught fire last month.
"Everything around me is owned by McKee," Clarkson said. "I'm this little island. ... He does nothing to secure his property to keep my property safe."
McKee said that nonprofits often had limited resources for real estate transactions and that his land was available for purchase at "fair market value."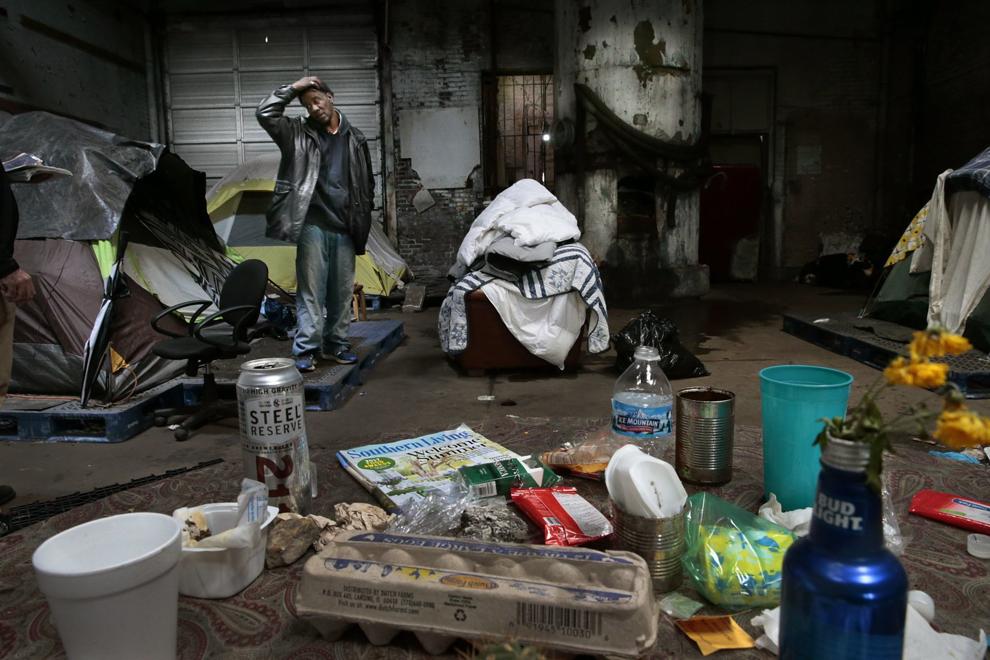 "I would be ill-advised to chill interest in north St. Louis by demanding inflated prices, and Bank of Washington would not tolerate such a reckless approach," he said.
St. Louis Place Community Association President Brian Krueger is still bullish on the area, even with McKee and City Hall at loggerheads. His land's value has already jumped, he said.
"I'm not counting Paul McKee out," he said. "Don't ever count him out."
Buyers who can't reach a deal with McKee ought to go straight to Eckelkamp, Bank of Washington chief executive, he said.
"If a developer was serious about wanting a chunk of that land, go to the Bank of Washington, cut Paul out, let them know you're a player," Krueger said. "I can't think they're in the business of saying no."
'Still talking about him'
Maybe, if McKee had started buying property 10 years earlier — long before the 2008 financial crisis helped tank the economy — his dream of turning around an old, struggling section of the city could have become a reality, said Allen, the architectural historian who has followed the saga.
"It's a beautiful dream," Allen said. "It's hard not to want that."
But he doesn't think McKee is going to let go.
"Time has always served McKee pretty well," Allen said. "He still owns the land. We're still talking about him. He hasn't given up."
The city says that it's open to reaching a resolution on the lawsuits and that it would still work with NorthSide if the developer presented workable projects.
In the meantime, officials are focusing on what they can control: infrastructure improvements along Jefferson and Cass avenues to prepare for the expected influx of 3,000-plus NGA workers.
And that is still more than five years away.
Janelle O'Dea and Andrew Nguyen of the Post-Dispatch contributed to this report.
---
NorthSide Regeneration stalls as buildings crumble
NorthSide owns this abandoned warehouse on 13th Street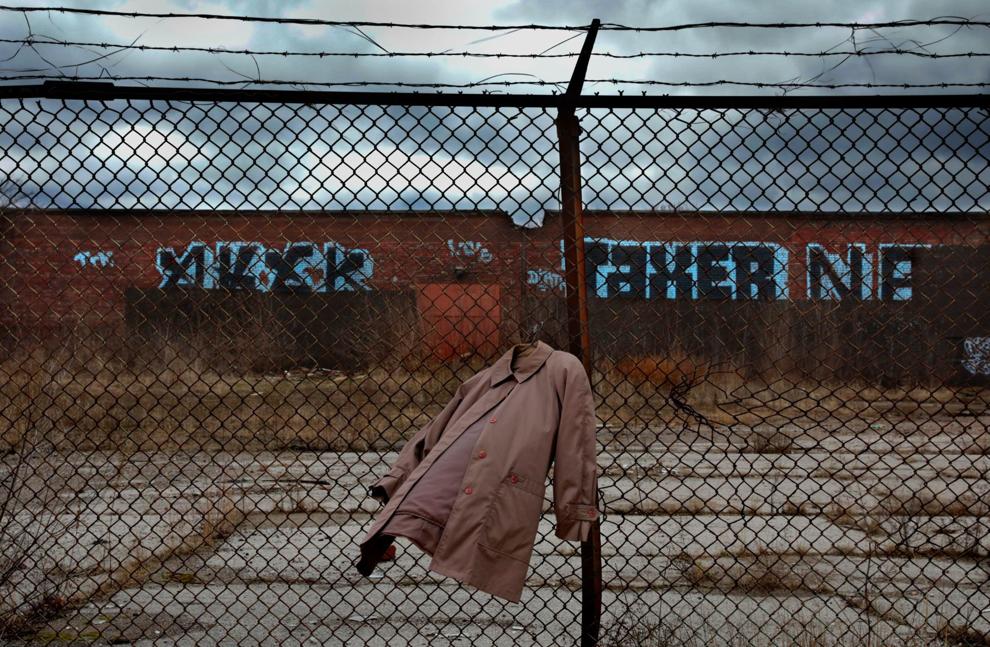 Building on 14th Street, burned years ago, slowly disintegrates
An entire wall is missing, but the building still stands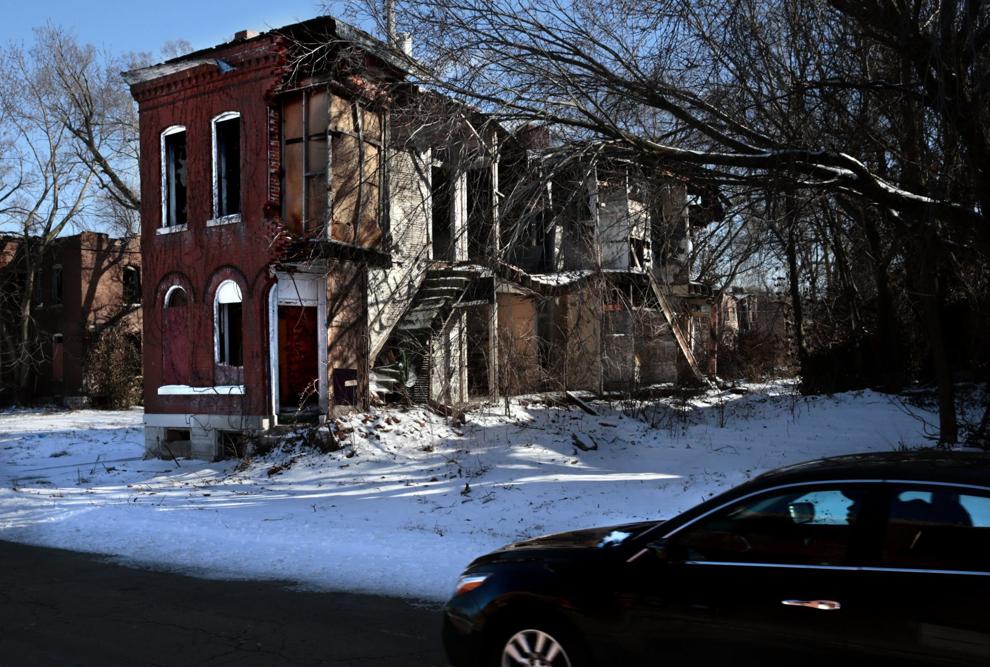 McKee, city applaud NGA's headquarters announcement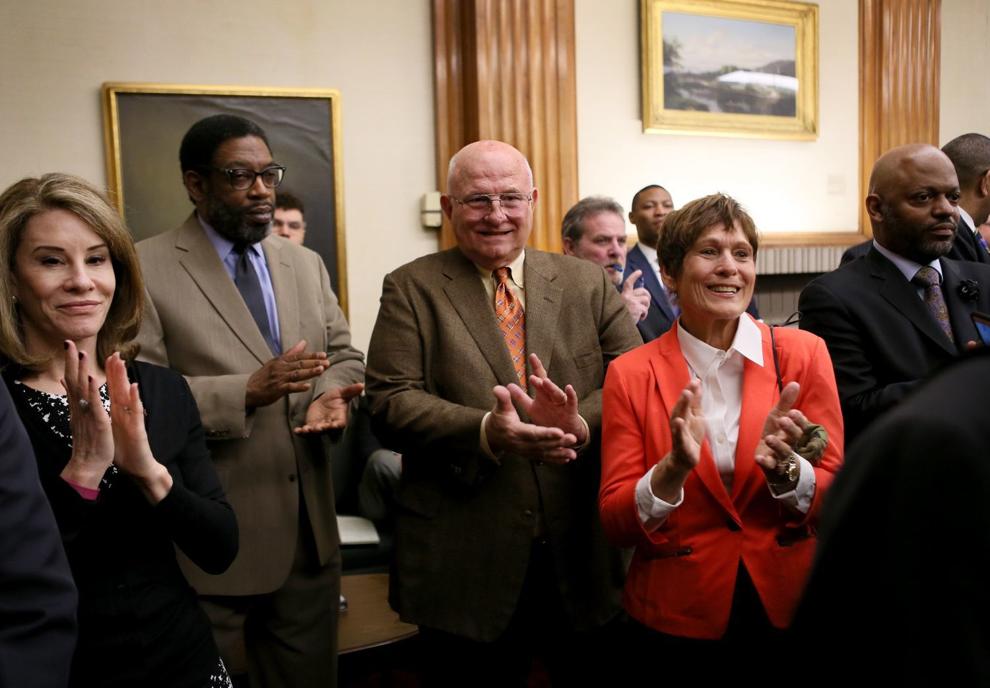 The homeless find refuge in NorthSide-owned vacants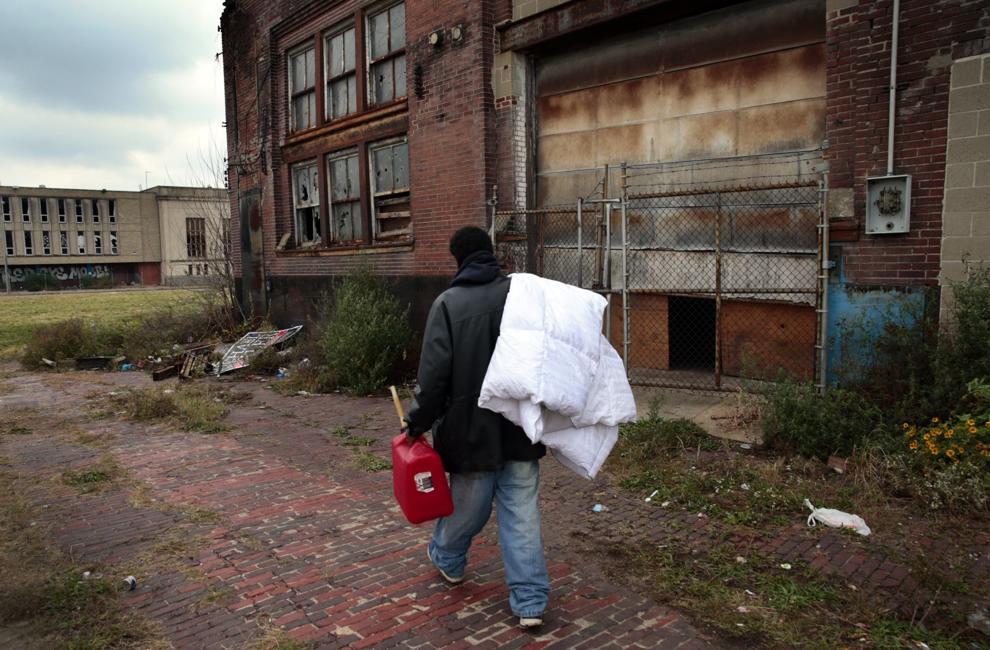 Scrappers salvage metal from collapsed NorthSide property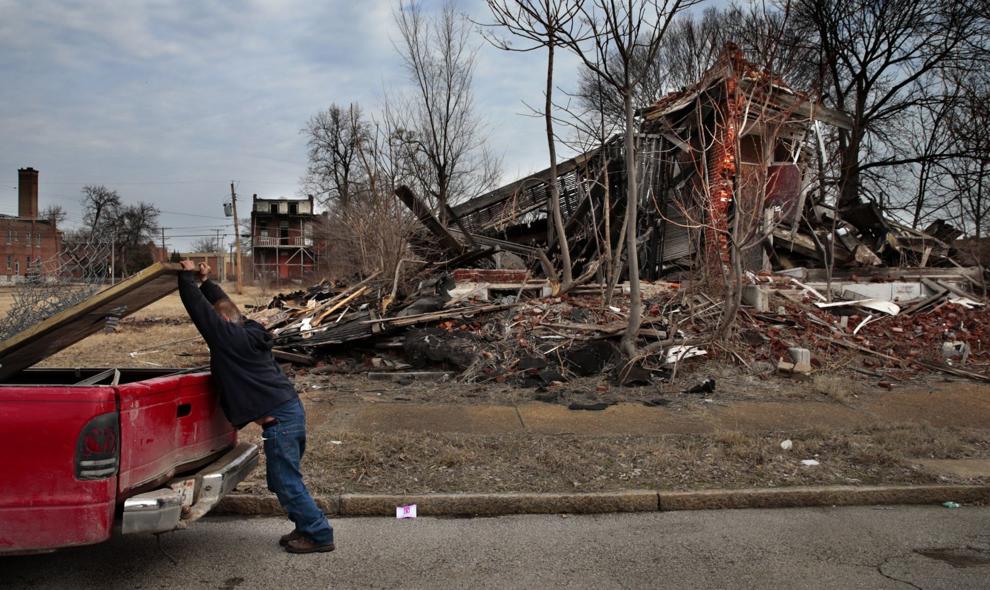 Decades of history revealed as layers peel away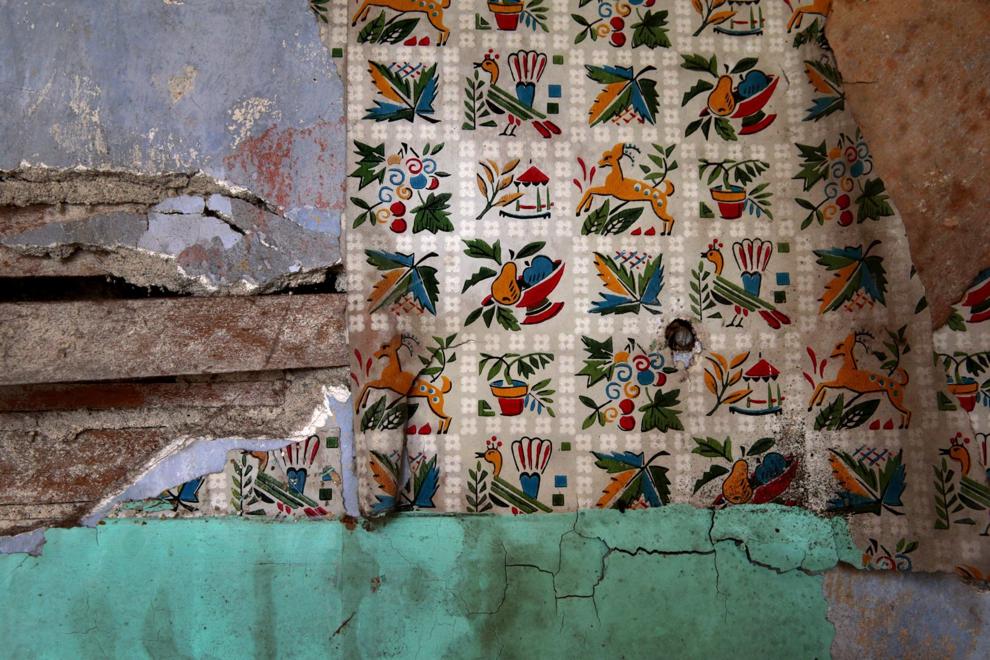 The second floor crumbles on this 14th Street property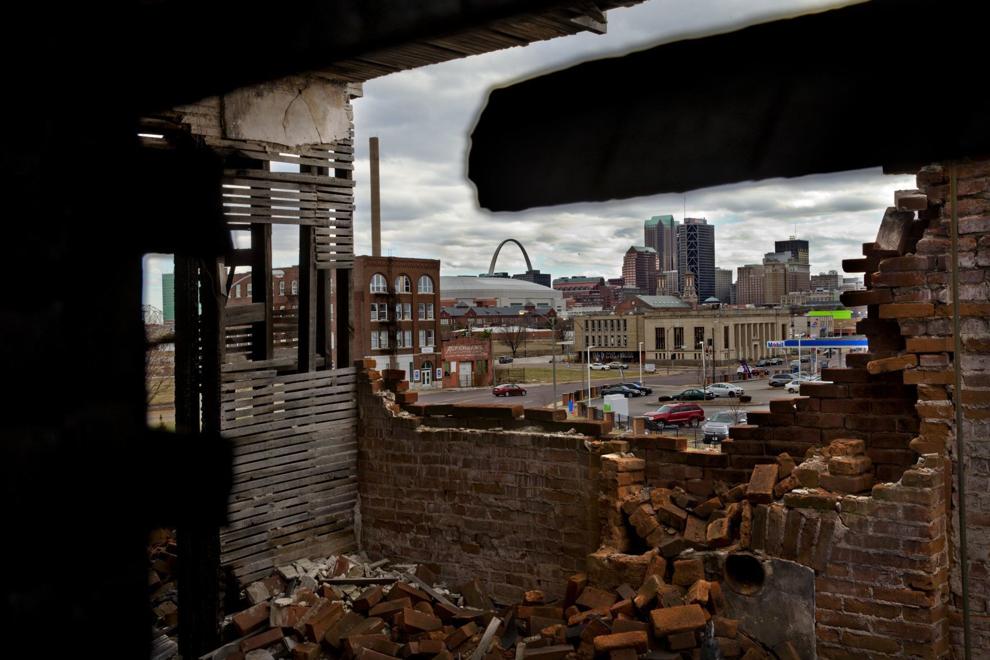 Homeless community finds shelter in NorthSide property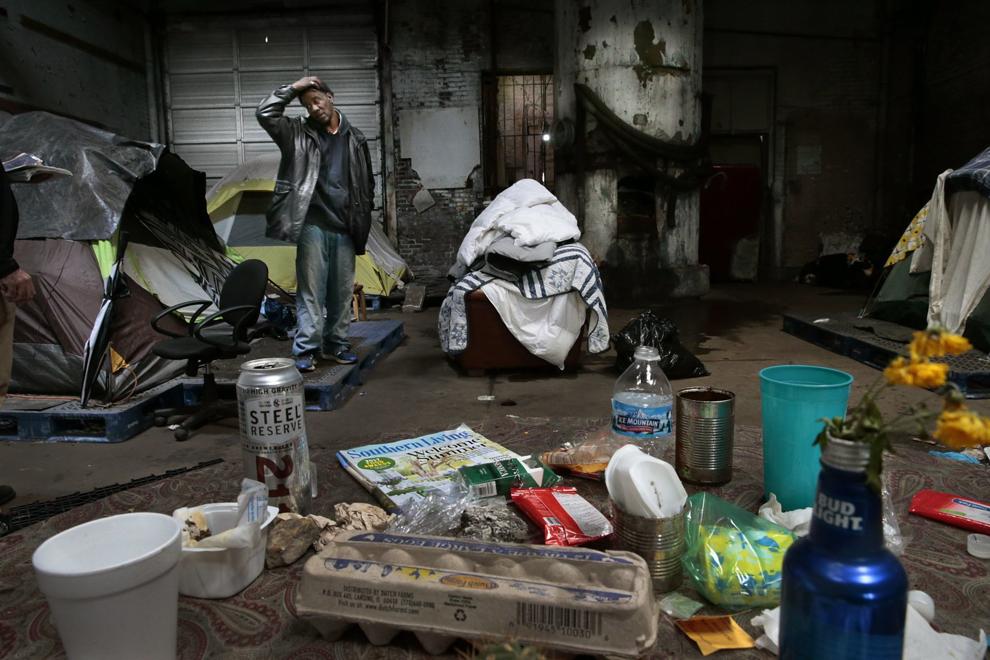 Boarded-up window on a NorthSide property secured by ivy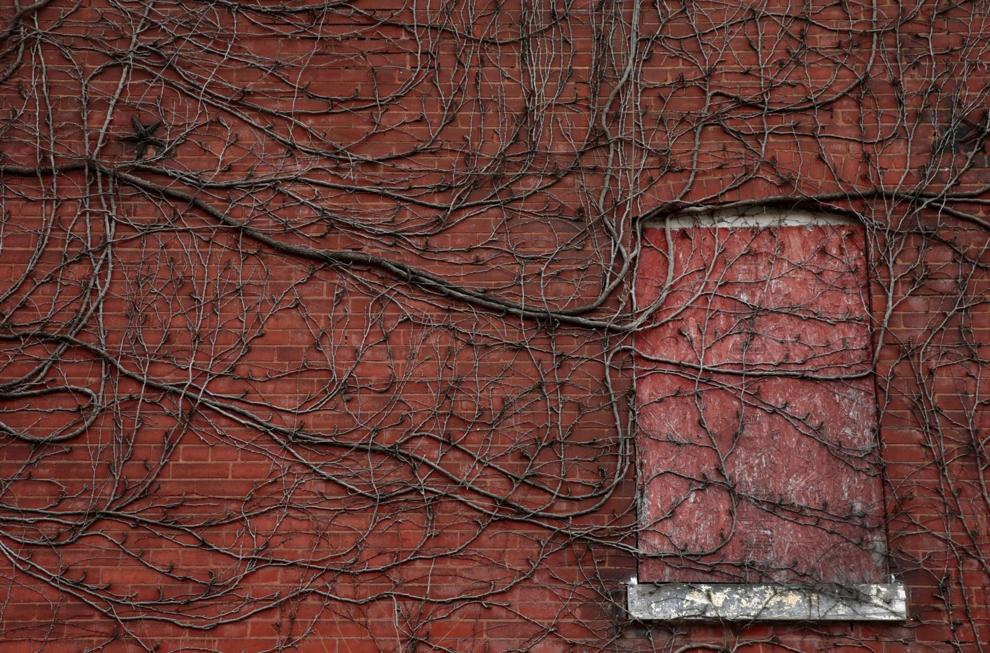 Exposed interior walls of NorthSide-owned building deteriorate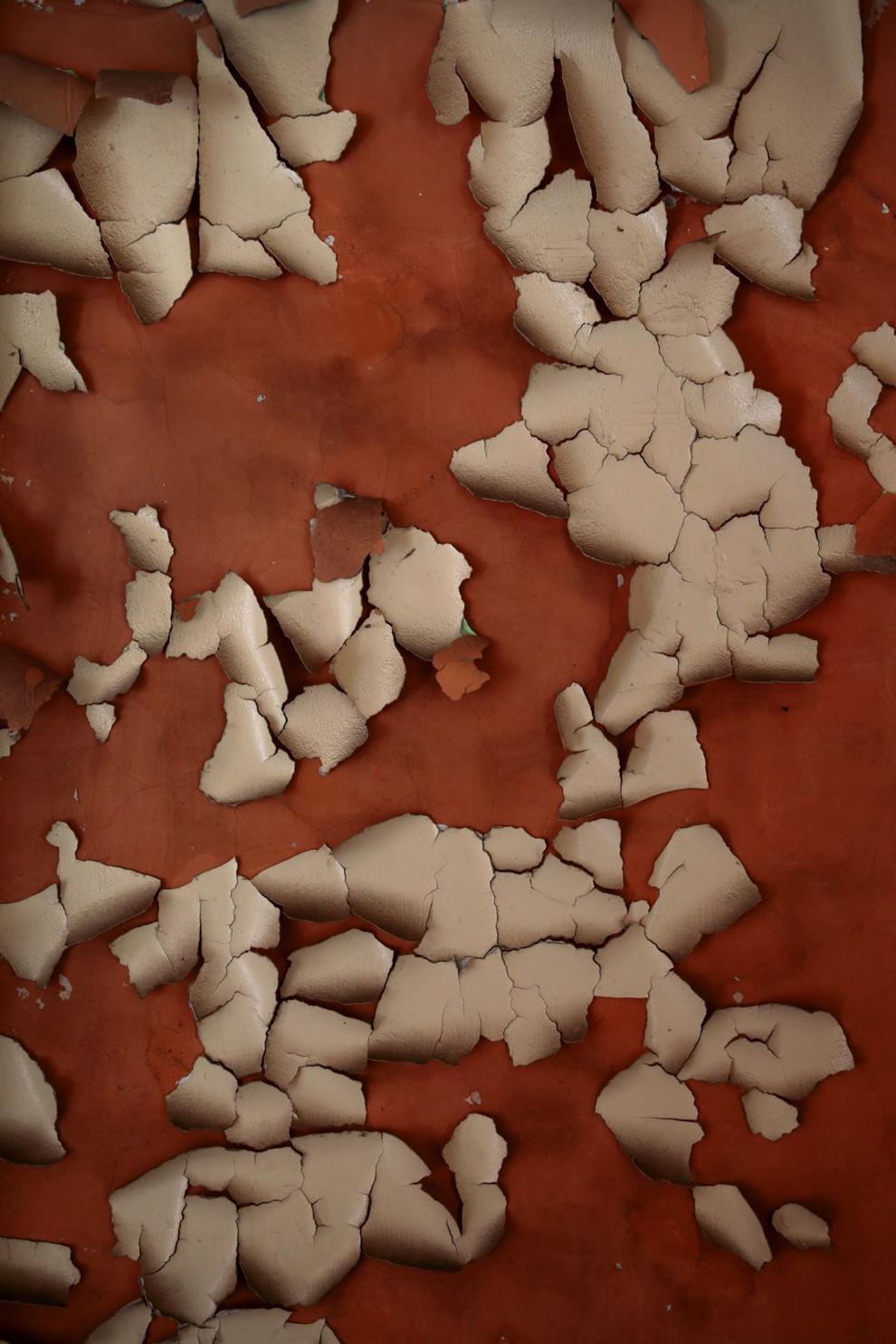 McKee said he'd rehab the Clemens House. It burned instead.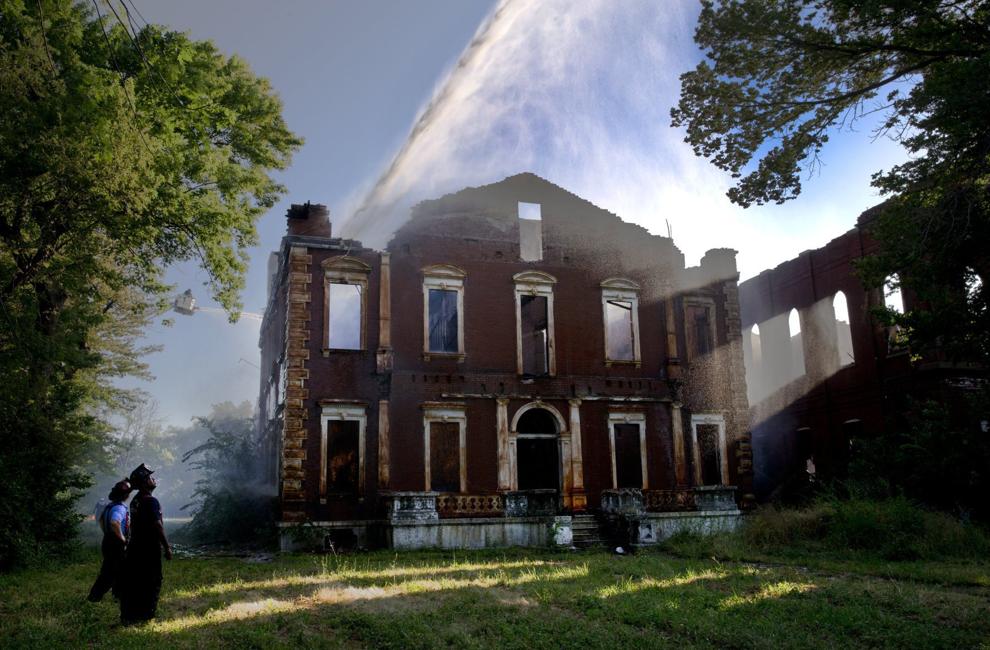 After it burned, little was left of the historic Clemens House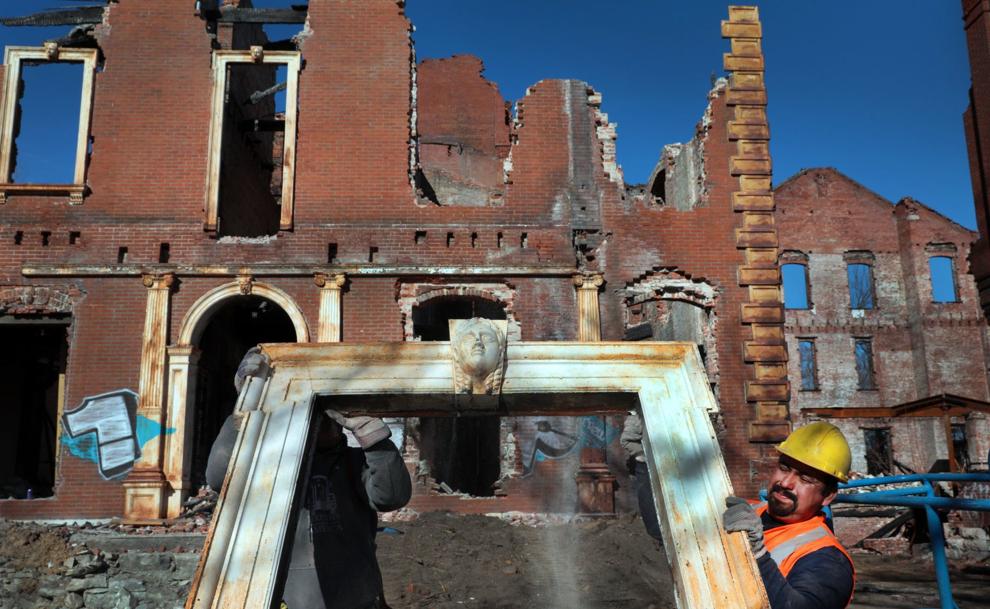 Cleaning the site of the future NGA western headquarters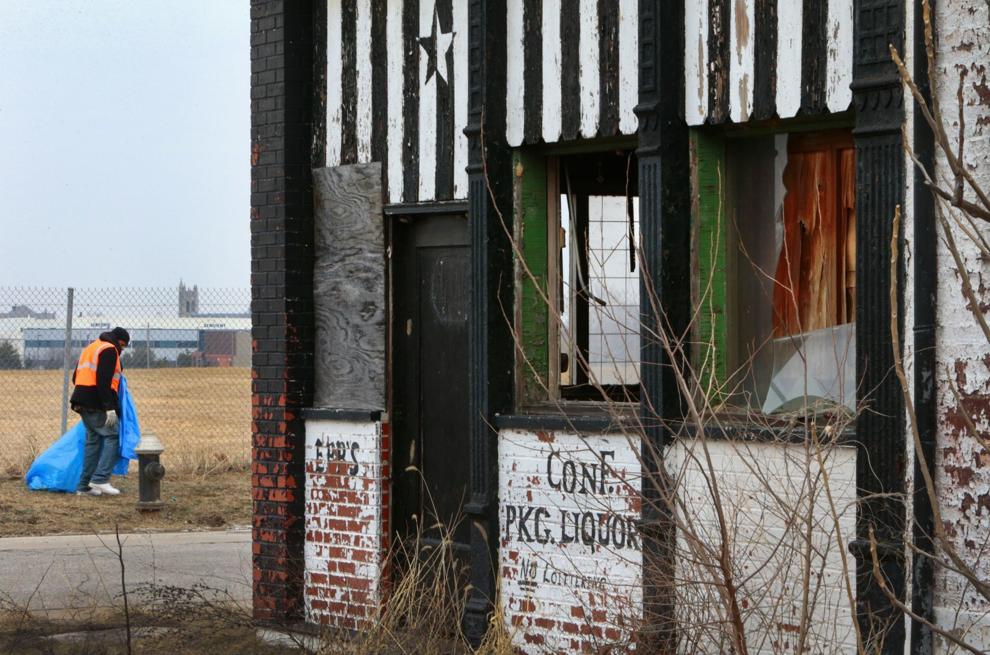 A model home under construction at Saint Louis Park Place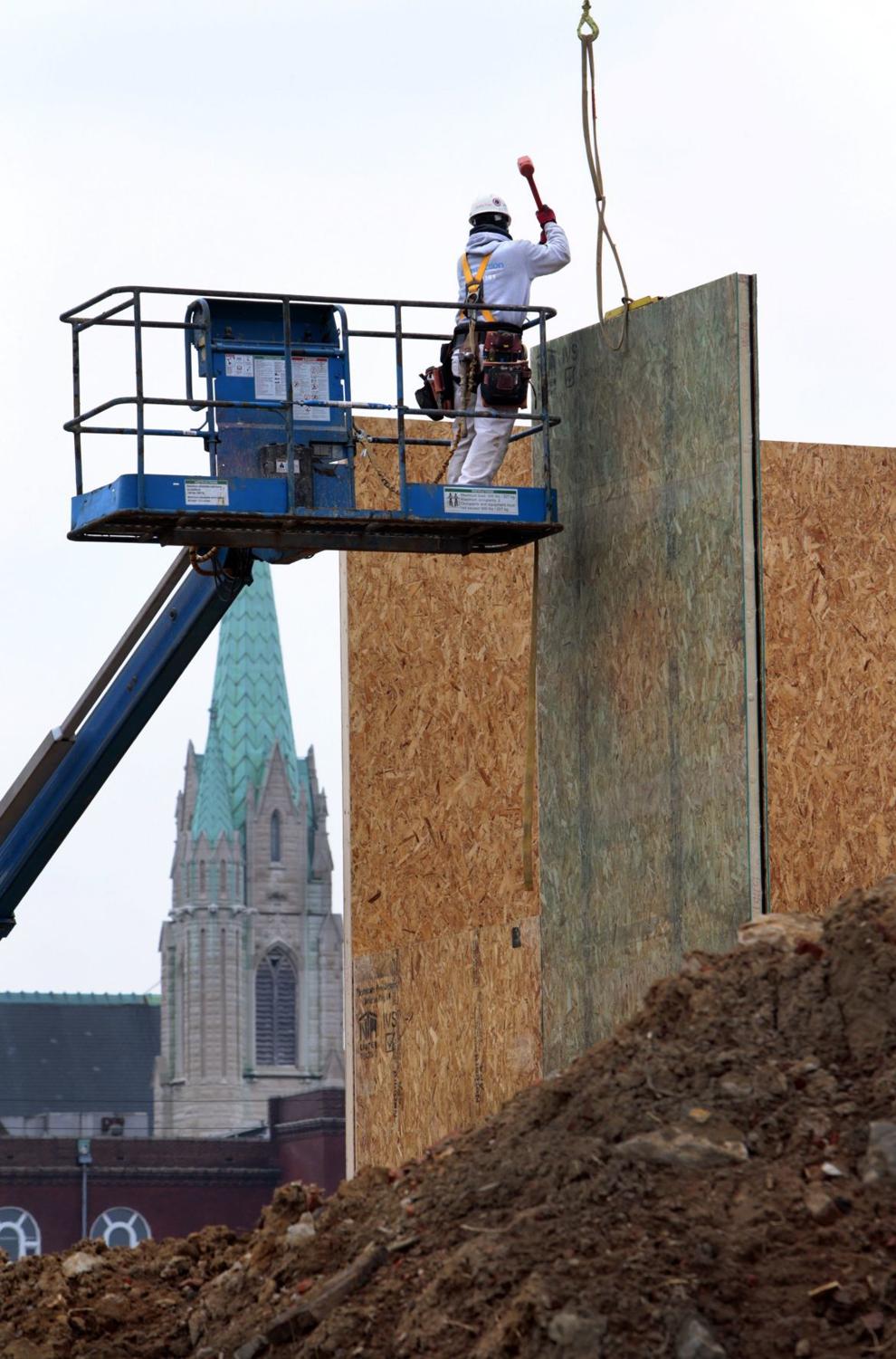 NorthSide Regeneration stalls as buildings crumble