Brandon Gardner graduated Friday on schedule with his class from Trinity Catholic High School in north St. Louis County.
The rite of passage wasn't always a certainty for Gardner, 18, who was born with sickle cell disease and has endured various complications including infections and chronic pain throughout childhood. In March of his junior year, Gardner fell in class and was later diagnosed with a stroke. He spent more than a month in the hospital and about six weeks out of school.
Sickle cell disease makes red blood cells hard and sticky and difficult to pass through blood vessels. The resulting lack of oxygen in the blood can lead to anemia, debilitating pain and in severe cases, strokes. For schoolchildren, the symptoms add up to a lot of absences.
More than 150 local kids with the genetic disease, which primarily affects African-Americans, participate in the Helping Youth Pursue Education, or HYPE, program at St. Louis Children's Hospital to keep them on track at school.
"We don't want any of our patients to be penalized because of their diagnosis," said Aisha Johnson, the hospital program's coordinator. "The main goal is to get our kiddos to feel more confident and excited about education, to not feel defeated by the system and to make it across the finish line."
The HYPE program started in 2016 to connect children's medical and educational needs specific to sickle cell disease. Johnson, who has a master's degree in education, serves as a liaison between the hospital and the children's schools.
"The school may not really understand the diagnosis and what that looks like for our patient," Johnson said. "It's called an invisible diagnosis, where the kids come in and they look like everything is OK. You don't see what's underneath, what they're dealing with."
She attends special education planning meetings, educates teachers on the disease and helps coordinate accommodations at the school.
For Gardner, that meant having an extra set of books at home so he didn't have to carry a heavy backpack. He was allowed to leave class five minutes early because he walks slowly. He tires easily, so Gardner was granted extra time on exams.
Because sickle cell disease makes it difficult to regulate body temperature, the students may need releases from physical education and recess. Johnson makes sure students always have access to water and restrooms.
Kids in the program miss an average of 10 to 30 days of school each year for infections, pain episodes or treatments. If they need a bone marrow transplant to treat the disease, they're out at least a semester. Two students have had to drop out of school; they completed high school equivalency exams, Johnson said.
St. Louis Children's has a classroom with certified teachers for hospitalized patients. When sickle cell patients are too medicated in the hospital to focus on school work, Johnson can help find alternatives. For Gardner, that meant an extra month of summer tutoring sessions last June to stay on schedule for graduation.
"He has a tremendous spirit," said Beth Lappe, Trinity Catholic's learning consultant who tutored Gardner. "In a lot of ways he was my teacher."
Up to 30 percent of kids with sickle cell disease have strokes of varying severity before they graduate high school, said Dr. Monica Hulbert, director of the sickle cell disease program at St. Louis Children's.
Even if they don't experience a stroke, the disease can have cognitive effects including trouble with memory and attention.
"In the educational environment, that can manifest as seeming like they're daydreaming," Hulbert said. "It can show up as not catching on to new information as quickly as the teachers think the children should."
Graduating high school is a tremendous accomplishment for a teenager with sickle cell disease, Hulbert said. The doctor, who has treated Gardner for eight years, attended his graduation ceremony Friday at the Cathedral Basilica in the Central West End.
Having an education liaison at the hospital has been a benefit, Hulbert said, to make sure that the unpredictability of the disease is understood and addressed at school.
Johnson helped set up door-to-door bus service for D'Mya Alexander, a junior at Riverview Gardens High School, to prevent weather-related pain flareups. D'Mya, 17, had a stroke when she was 4 years old.
"I try my best to get good grades and pay attention in class and get the work done, but I still struggle a little now and then," D'Mya said.
She misses some school each month for apheresis treatments, where blood is filtered to remove red blood cells and replace them with donor cells. Johnson negotiated with the school for more time for D'Mya to complete homework assignments, said Damon Miller, D'Mya's uncle.
"Aisha has been invaluable in being an advocate," he said.
Gardner will head to the University of Missouri-St. Louis in the fall with plans to major in psychology and become a counselor.
"I don't let my sickle cell try to stop me," he said. "I've been able to accomplish high school, while going through extreme trials and being able to triumph and come out on top."
For more information on the HYPE program for children with sickle cell disease, call 314-747-8947 or email Aisha.Johnson@wustl.edu.
---
See more photos from Brandon Gardner's graduation
Brandon Gardner graduates from Trinity Catholic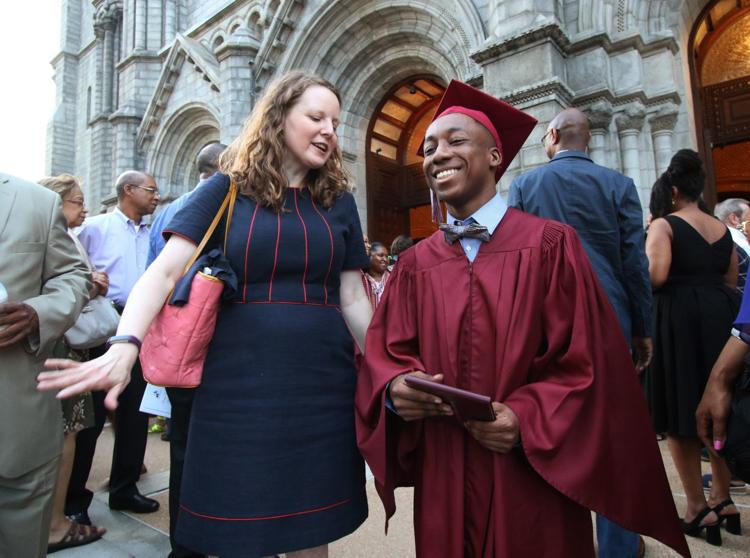 Brandon Gardner graduates from Trinity Catholic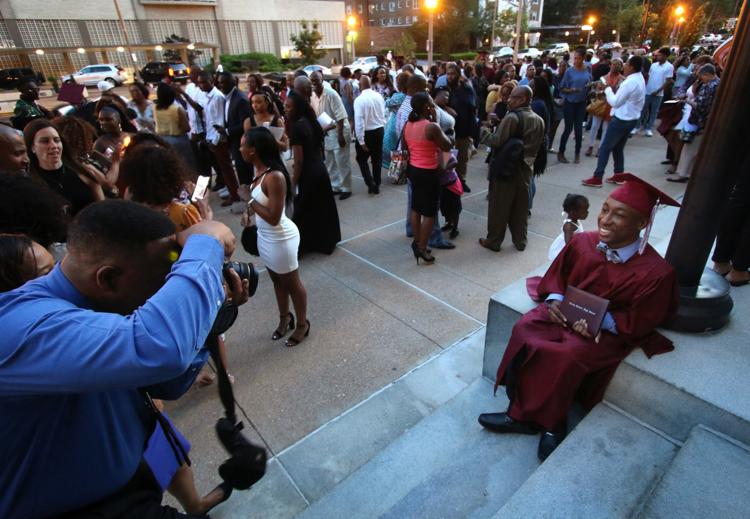 Brandon Gardner graduates from Trinity Catholic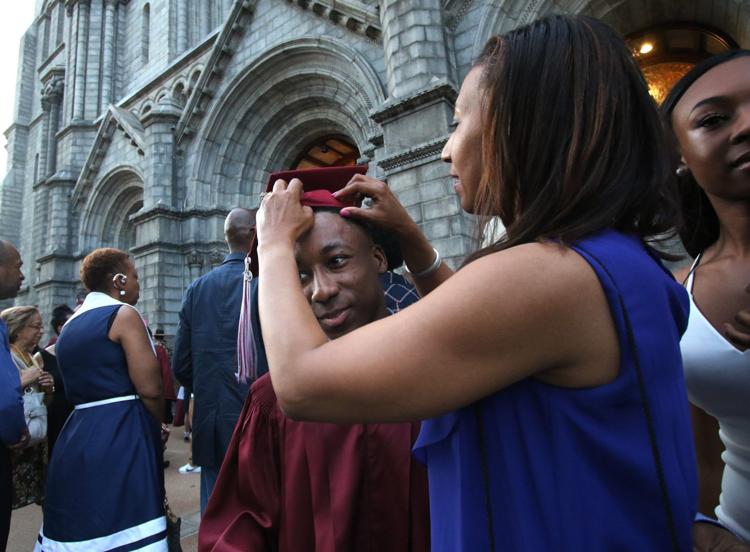 Brandon Gardner graduates from Trinity Catholic
Brandon Gardner graduates from Trinity Catholic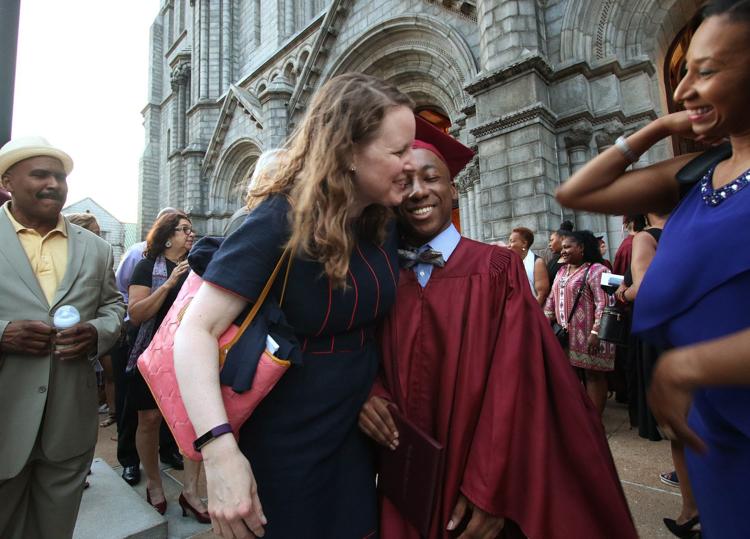 Brandon Gardner graduates from Trinity Catholic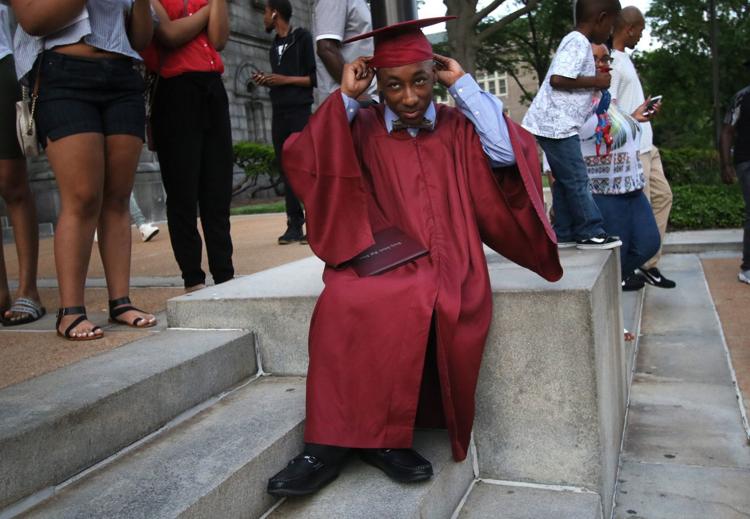 Brandon Gardner graduates from Trinity Catholic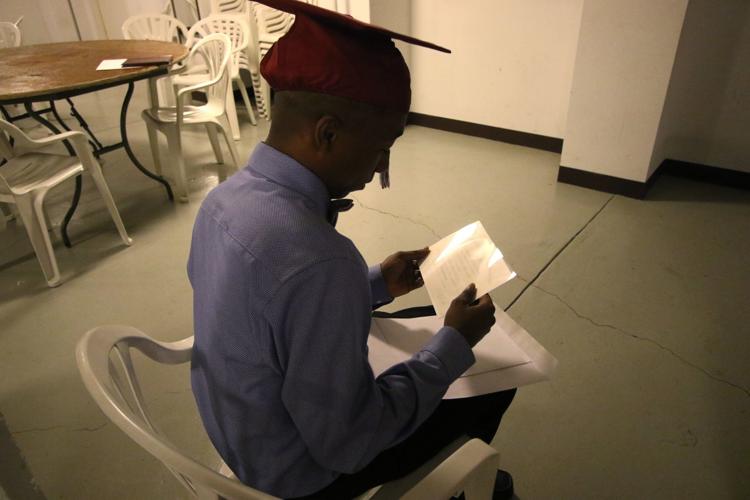 Brandon Gardner graduates from Trinity Catholic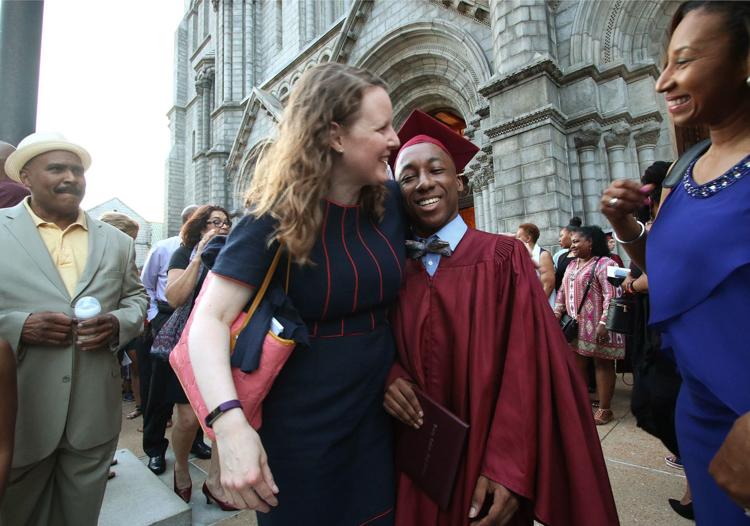 Brandon Gardner graduates from Trinity Catholic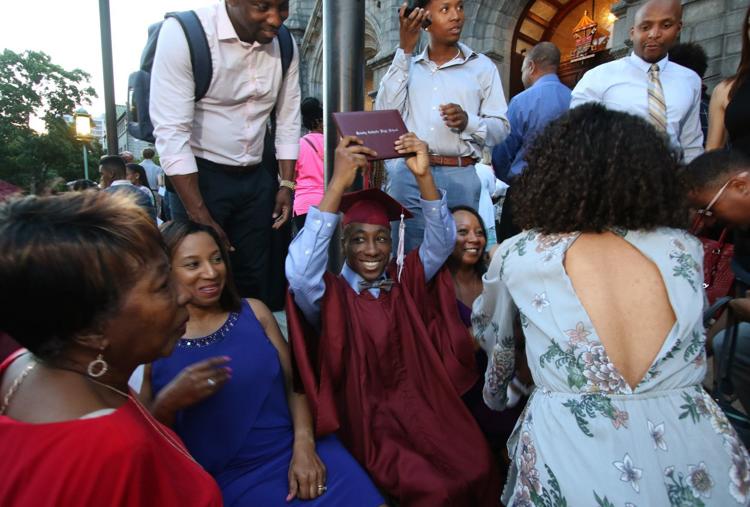 Brandon Gardner graduates from Trinity Catholic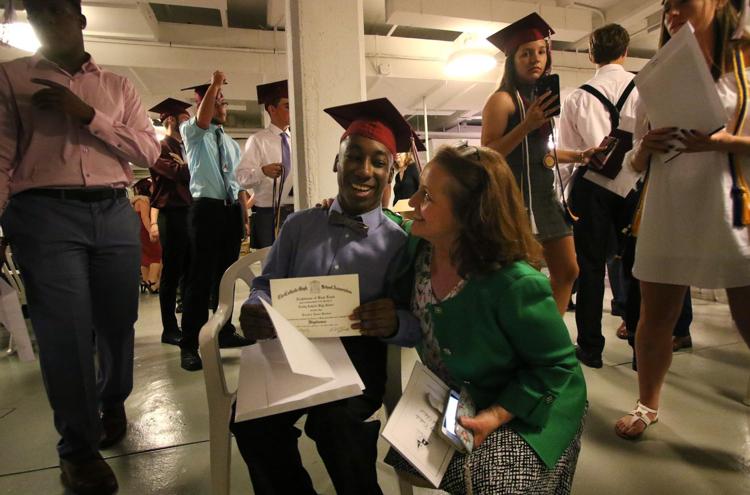 Brandon Gardner graduates from Trinity Catholic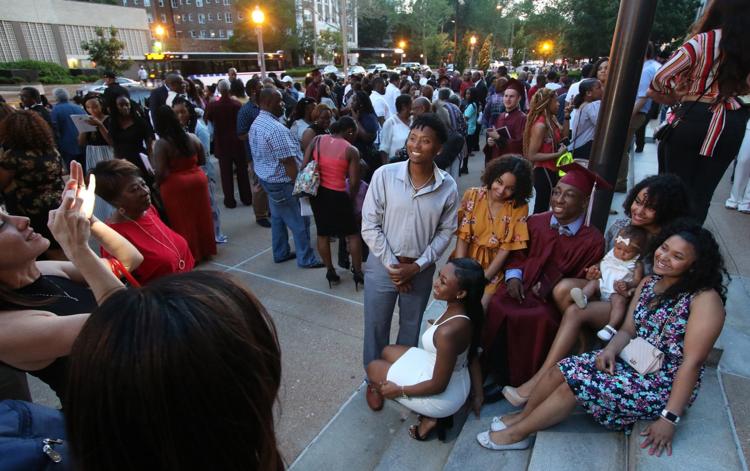 Brandon Gardner graduates from Trinity Catholic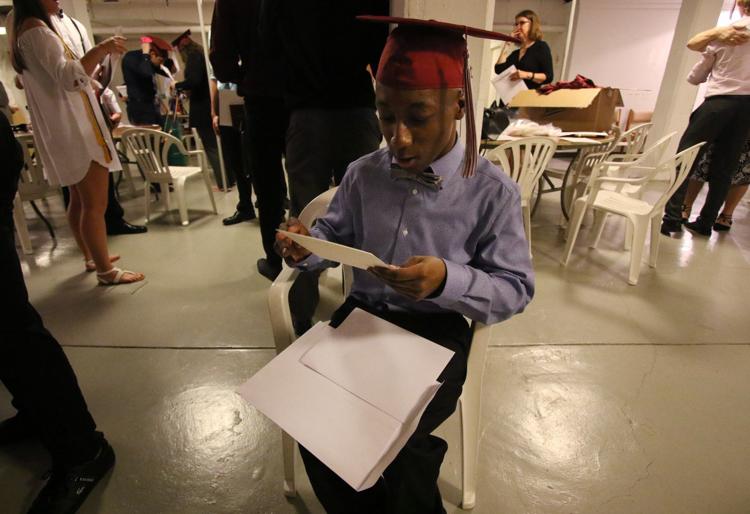 Brandon Gardner graduates from Trinity Catholic
Brandon Gardner graduates from Trinity Catholic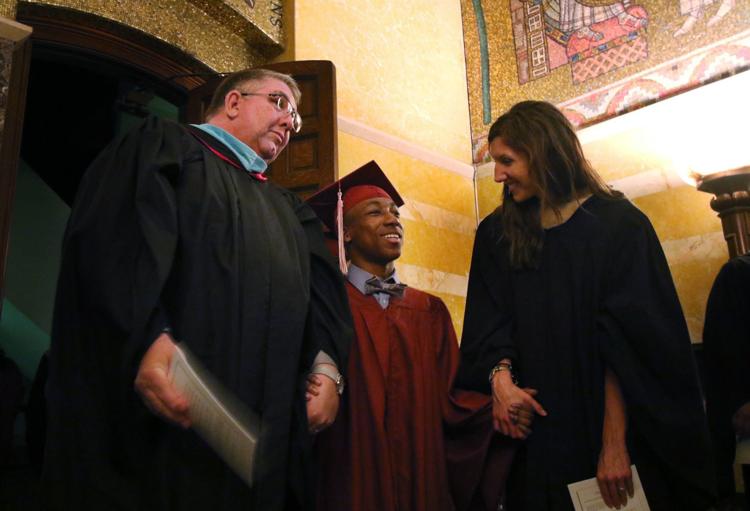 Brandon Gardner graduates from Trinity Catholic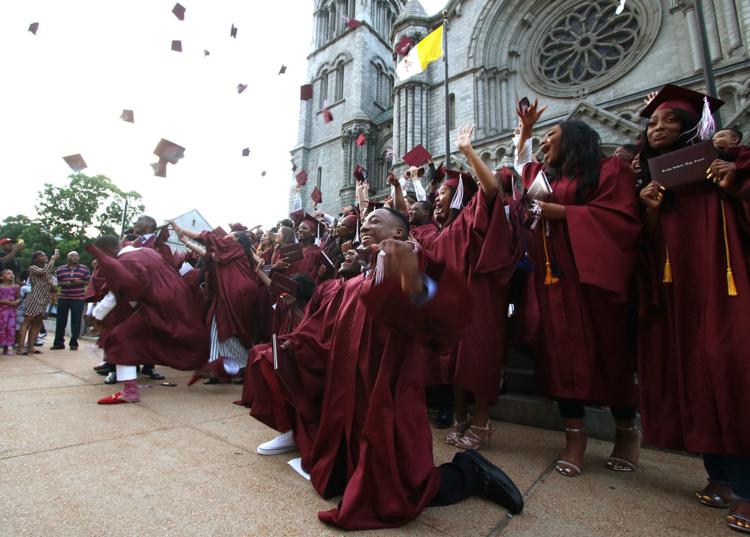 Brandon Gardner graduates from Trinity Catholic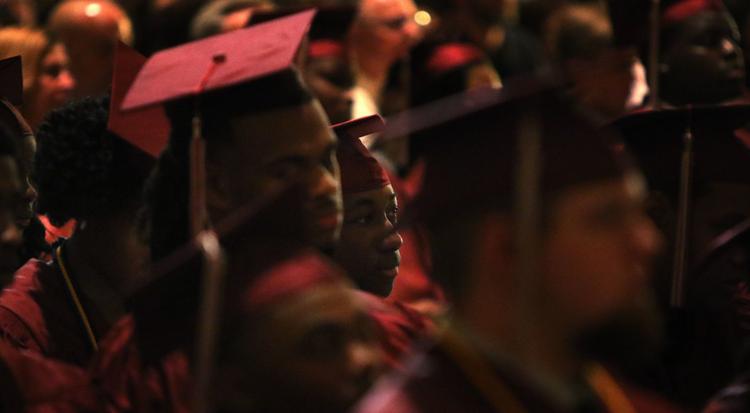 Brandon Gardner graduates from Trinity Catholic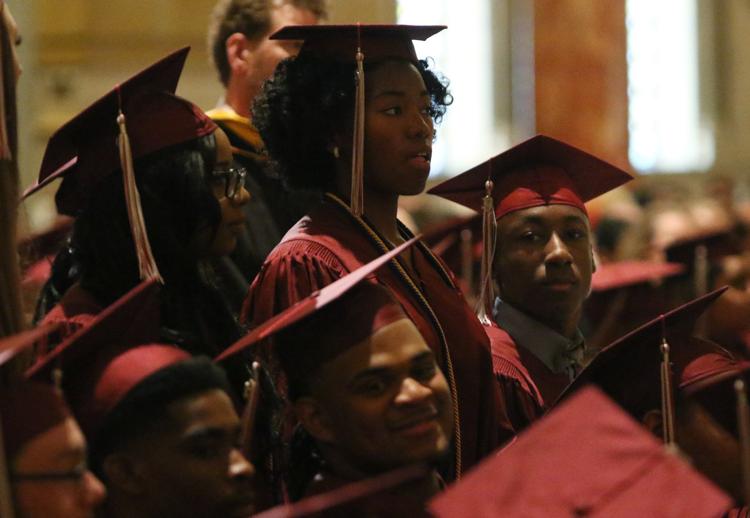 Brandon Gardner graduates from Trinity Catholic