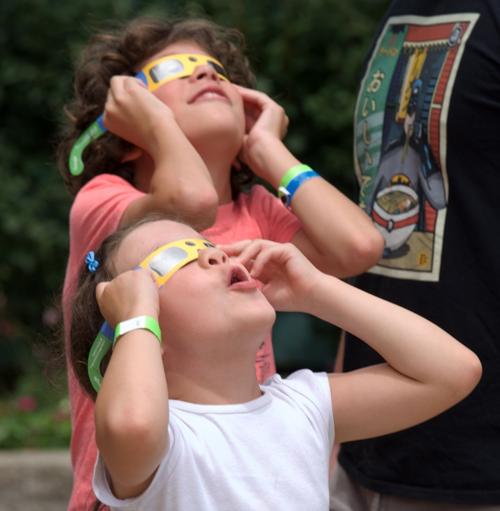 More than a dozen St. Louis area school districts are choosing not to hold class on the day of the solar eclipse because of safety concerns.
A number of logistical issues could arise from holding school on Aug. 21: Traffic could complicate transporting students to and from school, security for those students could be a concern and it could be difficult to ensure that hundreds of students follow proper eye safety procedures outdoors.
"Due to the unknowns pertaining to this once in a lifetime event, it is impossible for us to predict what may happen," the Washington School District said in a statement on its website explaining why it's cancelling class.
Local emergency service and transportation officials have been advising their schools to close and err on the side of caution.
"It is impossible for them to know how quickly they will be able to respond to any request for aid should an emergency occur," the Union School District said in a statement on its website.
Many of these districts, including Union and Washington, plan to send or have sent students home with eclipse glasses and eclipse teaching materials in advance of Aug. 21. Many schools will give in-class lessons on the eclipse in the days leading up to it.
Other school districts, including most in St. Louis, St. Louis County and St. Charles County, have acquired eclipse glasses for all students and are planning eclipse viewings and lessons for Aug. 21.
At least the following Missouri school districts will not be in session on Aug. 21:
The following Metro East schools will be closed: