ST. LOUIS — Missouri officials plan to soon send the St. Louis region a larger portion of the state's COVID-19 vaccines — amounting to thousands of additional doses each week — boosting hopes of quickly increasing vaccinations and expanding eligibility in the area.
Gov. Mike Parson announced last week that the state would shift vaccine allocations from a system based on each region's population to one based on the number of unvaccinated, eligible individuals in each region, starting the week of March 29. State officials, in a call with health care providers on Tuesday, released forecasts showing that the adjustment would most dramatically affect the St. Louis region.
Health officials on Wednesday praised Parson's decision. "The St. Louis region has significant unvaccinated populations at high risk for complications from COVID-19," St. Louis Metropolitan Pandemic Task Force head Dr. Alex Garza said in a statement. "Increased supply will help us close the gap in vaccinating our most vulnerable citizens."
The shift comes as health providers prepare for 550,000 Missourians, including teachers, grocers and bus drivers, to become eligible for COVID-19 vaccines on March 15. St. Louis-area hospitals and health departments have been working through vaccinations for residents who are currently eligible, including seniors, first responders, and people with underlying health conditions. Garza cautioned earlier this month that even when the next group becomes eligible, hospitals may not have enough doses to begin vaccinating them right away.
And in recent weeks, mass vaccination events in rural counties have ended with thousands of surplus doses, prompting the state to adjust. Meanwhile, local health officials have reported large numbers of Kansas City and St. Louis residents driving in, often from hours away, for a dose. A recent report from Deloitte Consulting, a firm hired by the state of Missouri, found that roughly a third of Missourians are traveling outside of their home county for a vaccine.
But Missouri's new model could speed up vaccinations here. The St. Louis area, home to 37% of the state's residents, has so far received nearly 539,000 doses, or about 35% of the state's total, according to state data updated Tuesday. Under the new system, the region would receive 42% of Missouri's doses.
State officials project that at least 120,000 doses will arrive in Missouri each week. A 5 percentage-point increase for the St. Louis region would boost its weekly allotment by 6,000 doses to 50,400 per week, on average. The area, or Region C, includes St. Louis and St. Louis County, along with Pike, Lincoln, Warren, Franklin, Washington, St. Francois, Perry, Ste. Genevieve, Jefferson and St. Charles counties.
The adjustment to the formula would also mean that the Kansas City area, or Region A, would see an increase, from 23% to 24% of the state's doses.
The allocations for six other regions would decrease by 1 percentage point. Just Region G, which includes nine counties in the southern part of the state, would have the same allocation, at 2%.
Dr. Steven Lawrence, an infectious disease expert at Washington University, said allocating more vaccines to Region C would help the area's coronavirus prevention efforts "tremendously."
"This decision will make it a more equitable distribution of vaccine and get it into the arms of people who need it most," Lawrence said.
As of Wednesday, 1,054,072 people statewide have received a first dose of vaccine, or 17.2% of the population, up from 1,030,213 the day before. And of those, 565,216 have received a second dose.
Over the next couple of months, residents can't let their guard down, Lawrence said.
"While getting vaccine in more quickly is really the ultimate solution, the reality of it is, it's going to take some more time," Lawrence said.
Continued precautions, in parallel with vaccinations, will help prevent spread, and blunt the effects of more transmissible COVID-19 variants.
Though cases have decreased dramatically from a peak in late 2020, the seven-day average of new confirmed cases in Missouri has risen for the past four days, to 375 on Wednesday, up from 343 on Saturday, according to a Post-Dispatch analysis. The average peaked in November at 4,723.
"All of these metrics that we use to measure the impact seem to be perhaps leveling off," Lawrence said. "Which is why I emphasize that we still do have some moderate transmission, which means that there still is significant risk for people, especially those who are unvaccinated."
"We would have an expectation that without any vaccine, it might be associated with another surge. And it still could be," Lawrence said. "But if we can get many more people vaccinated very quickly, it may not only prevent another surge from occurring, or if it doesn't prevent it, it at least could blunt it so that it is shorter in duration or lower in severity."
Missouri reported 449 new confirmed cases and 298 new probable cases of COVID-19 on Wednesday. The state also reported two more deaths due to the virus.
The St. Louis Metropolitan Pandemic Task Force reported 39 new COVID-19 patients admitted to hospitals in the area, up from 33 the day before.
The task force reported a total of 220 virus patients across area BJC HealthCare, Mercy, SSM Health and St. Luke's Hospital facilities — down from 228 the day before. Task force data lags two days.
Illinois reported 1,682 new cases of COVID-19 on Wednesday, up from 1,510 the day before. The seven-day average of new cases fell to 1,598, from 1,659 the day before, according to a Post-Dispatch analysis.
Illinois reported 28 more deaths due to the virus.
Illinois' Region 4 — which encompasses Madison, St. Clair, Bond, Clinton, Monroe, Randolph and Washington counties — had a reported positivity rate of 3.7%, indicating that roughly one in every 27 of the region's COVID-19 tests in the past week have returned positive. That is down from 16% in mid-November.
Editor's note: Missouri's Region C includes St. Charles County. An earlier version of this story left it out.
Photos: St. Louis County holds mass vaccination
St. Louis County held a mass vaccination clinic at the North County Recreation Center on March 6, 2021. The clinic administered the Johnson & Johnson vaccine for anyone getting their initial shot, and the Pfizer-BioNtech vaccine for those getting their second dose. "I'm just so excited to be in the same room as my family again," said Cheryl Hamm, a vaccine recipient. "It's going to be amazing." 
Photos: St. Louis County holds mass vaccination
St. Louis County Mass Vaccination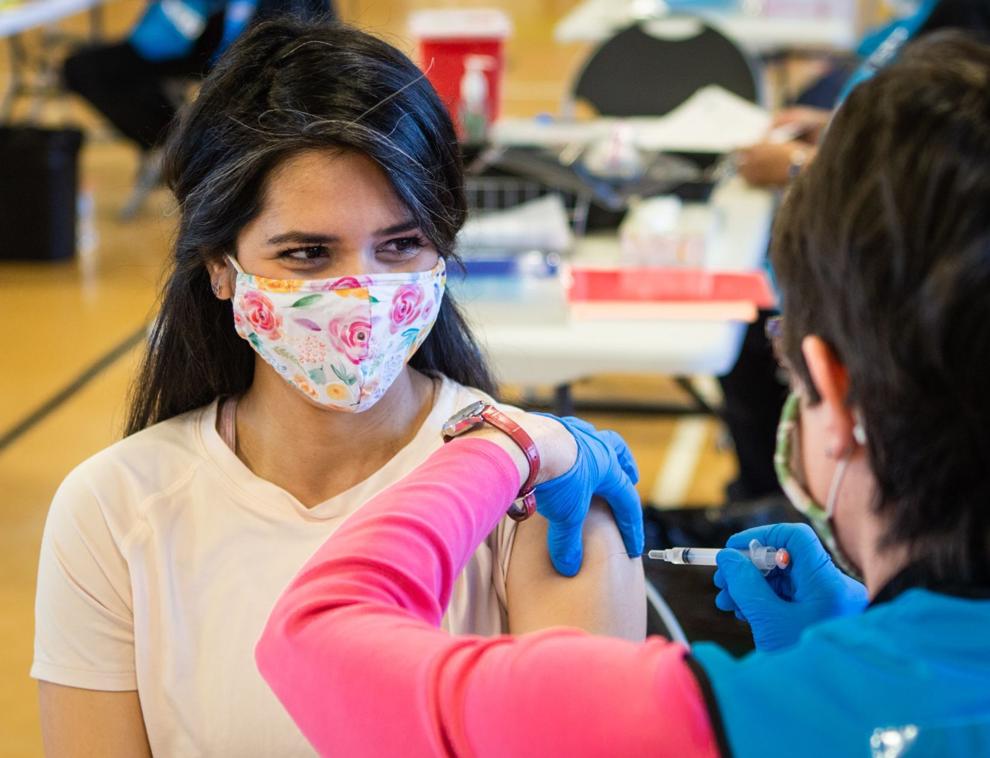 St. Louis County Mass Vaccination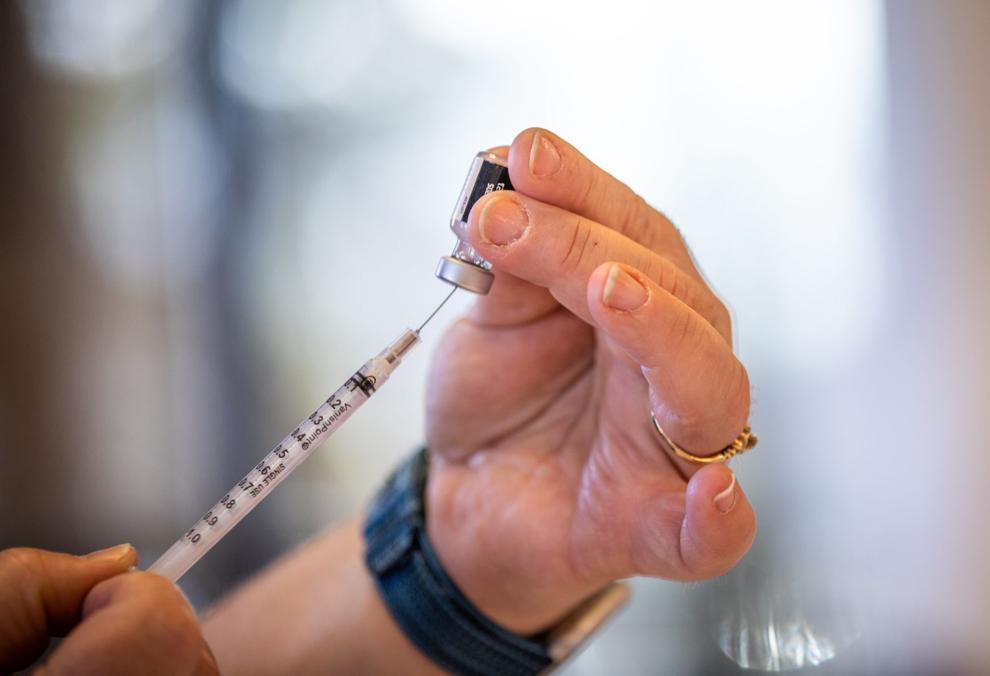 St. Louis County Mass Vaccination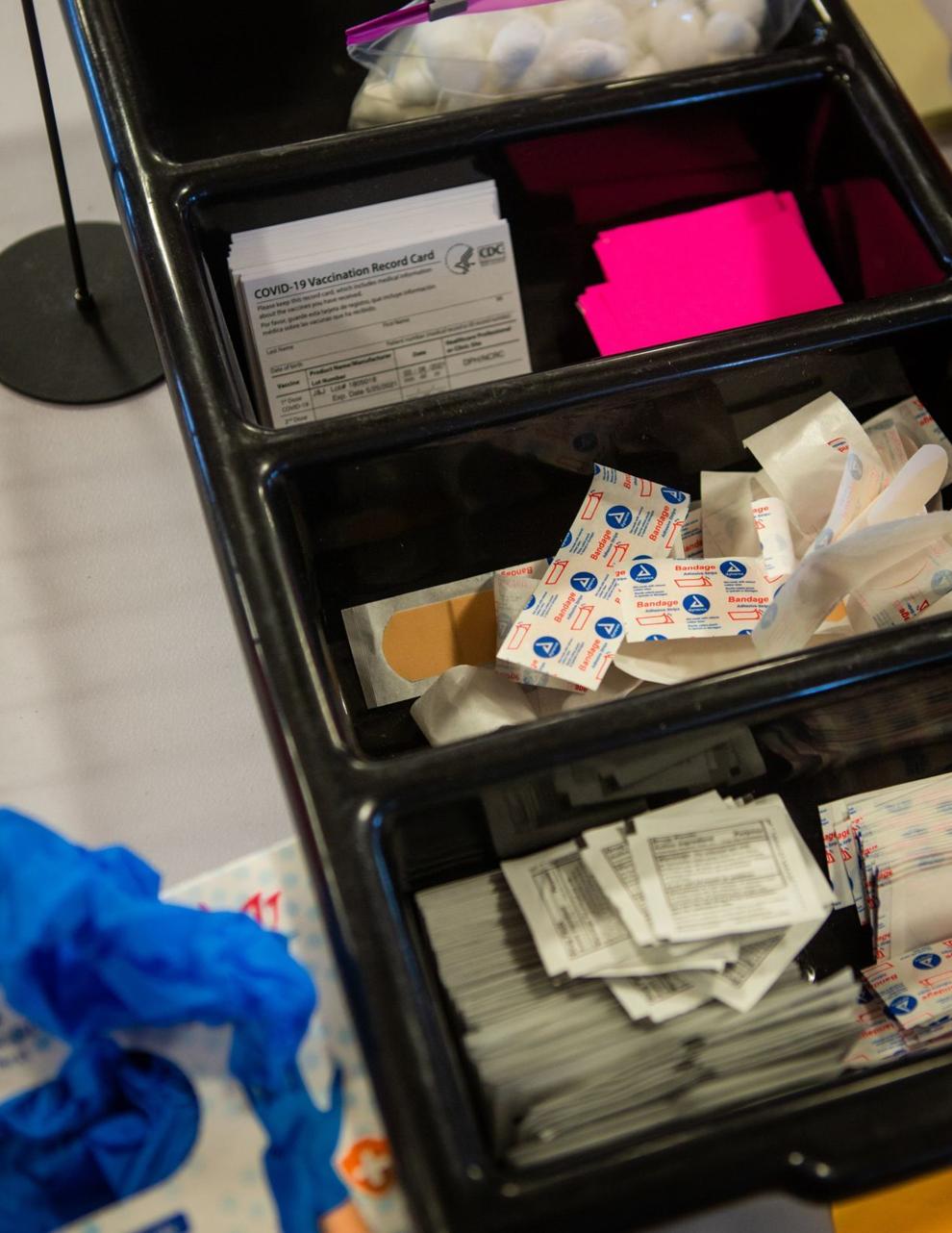 St. Louis County Mass Vaccination
St. Louis County Mass Vaccination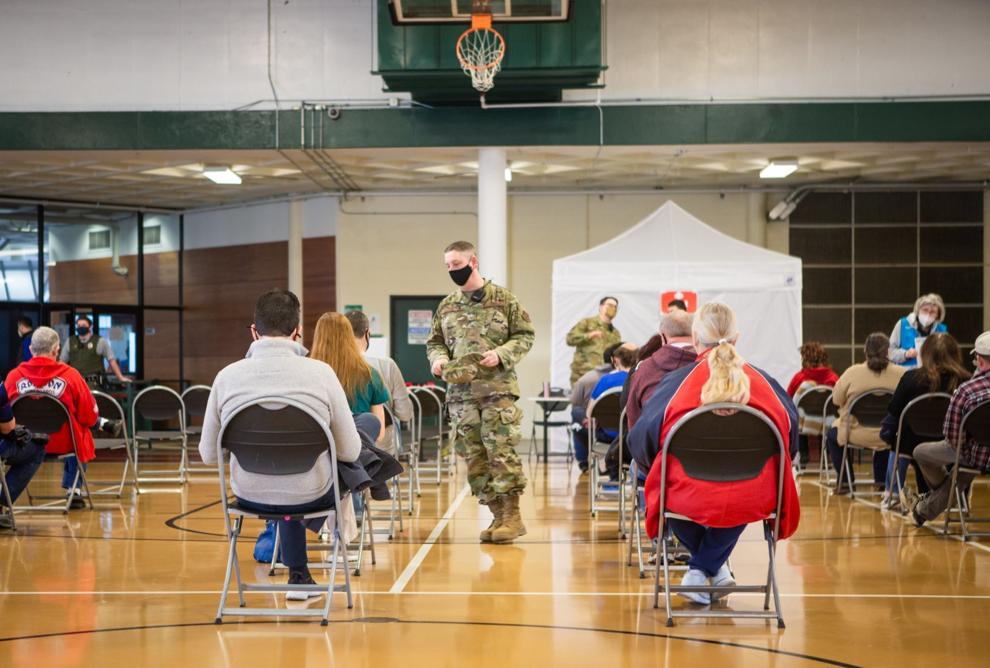 St. Louis County Mass Vaccination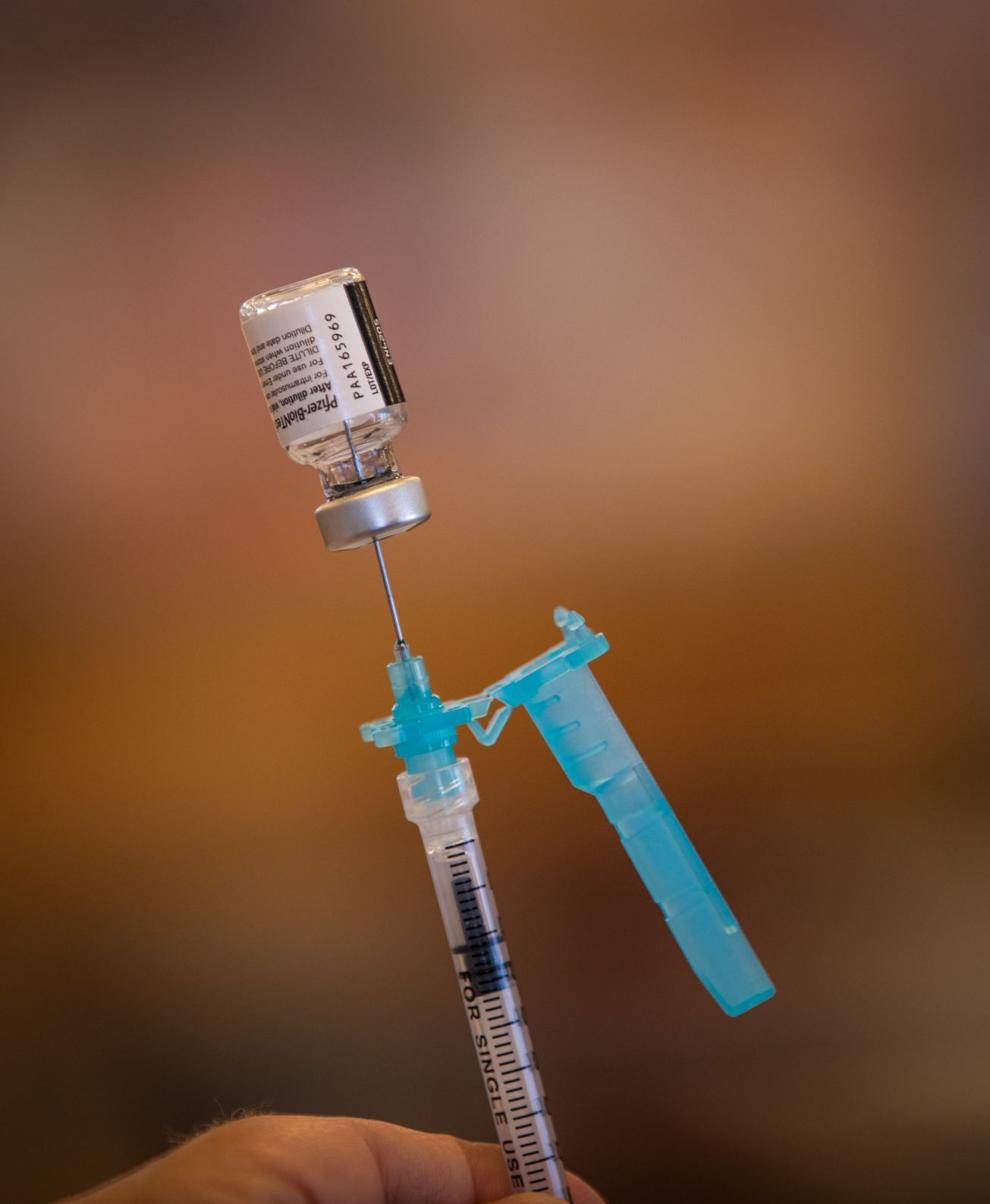 St. Louis County Mass Vaccination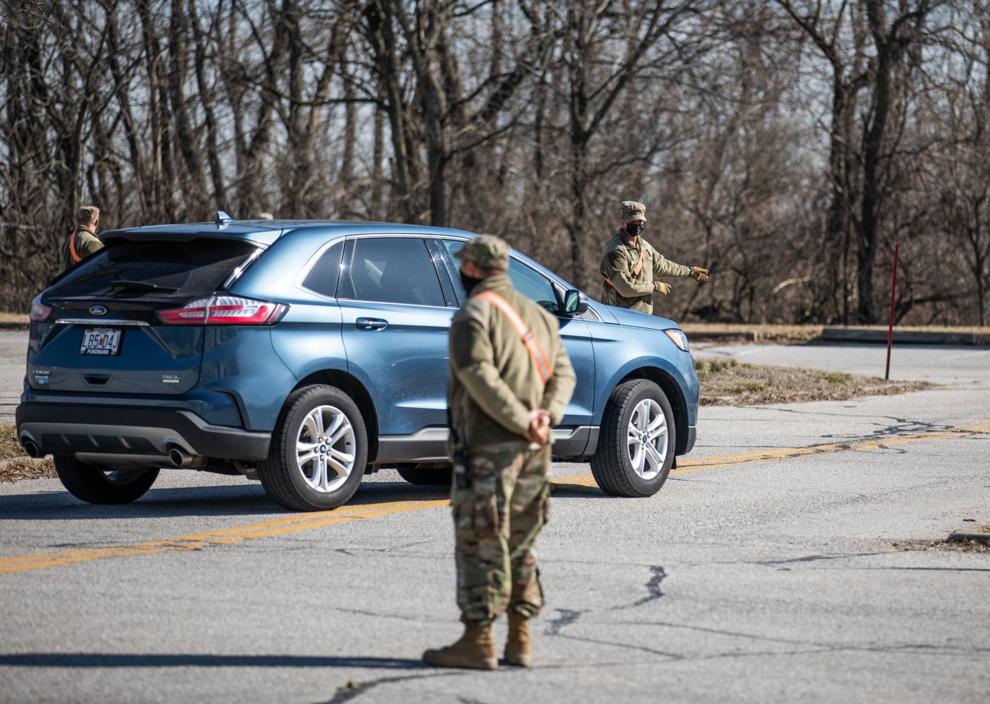 St. Louis County Mass Vaccination