UPDATED at 12:15 p.m. Thursday with comments from board member who resigned
In the midst of controversy surrounding a transgender student, the Hillsboro School District accepted the resignations of three board members Thursday morning.
The four remaining board members met at 6:30 a.m. Thursday to accept the resignations from Board President John Stewart, Vice President Dan McCarthy and Director Bo Harrison.
Stewart submitted his resignation letter Sept. 3. McCarthy and Harrison submitted theirs on Tuesday.
Superintendent Aaron D. Cornman said Stewart's and Harrison's letters simply announced they were resigning their seats and gave no reason. McCarthy, meanwhile, wrote that he was resigning due to strained philosophical differences. He did not elaborate.
The three resignations follow more than a week of controversy surrounding a transgender student's fight to use the girls' bathroom and locker room at the local high school.
Lila Perry, who previously had been living as a gay male, came out as transgender in the middle of last school year. She determined this year she would no longer be content using a gender-neutral restroom.
Her decision triggered a student walkout, with most opposing Lila's having access to girls' facilities. Parents and community members have joined in the outcry, saying female students should have the right to use girls' locker rooms without the presence of someone who is still physically male.
McCarthy did not return a message seeking comment, and Stewart was unavailable to discuss the reason for his departure.
Harrison told the Post-Dispatch on Thursday that he has strong feelings about the transgender controversy — but he insists that isn't why he quit the board this week after nearly 12 years. Harrison said he was treated unfairly by the school board and school staff for years.
Harrison, 70, said board members voted to ban him from school buildings based on comments he made that were taken out of context. He was banned once before for making a comment about having an Uzi; and recently he admitted using curse words while talking with adults about the transgender issue but said no students were close enough to him to hear.
Harrison said in an interview Thursday that he is upset the school board wasn't doing more to keep the transgender student separated from girls.
"I love kids, he's a kid," Harrison said. "Would I stand by and let somebody hurt him? No. But I won't stand by and let him make a donkey out of that school and be in there with a bunch of young girls. That's as asinine as it could get."
Harrison, a retired carpenter, said he sharply disagreed with some school district officials who feared the district would lose government funding if it didn't bow to the wishes of the transgender student.
"Some said we could lose tax money if they didn't give this kid a bathroom and all of that," Harrison said. "I say don't give this kid anything."
Cornman recently sent a letter to parents noting that the board would be "working with the Missouri School Boards Association and Education Plus (formerly Cooperating School District) to draft a policy that will work toward resolution of this matter."
Harrison said the politics he saw within the district was too much for him and he wasn't up for a fight.
"It affects your health and everything else," he said.
The board has seven seats, and the four remaining would have a quorum to conduct district business. Meanwhile, it's unclear how the vacancies will be filled.
State law says that the County Commission fills vacancies when there are more than two. But Jefferson County no longer has a County Commission as its governing body, and Cornman said the school district is working with its attorney and the office of the county executive to decide what to do next.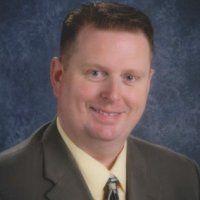 The three who left are long-time board members. "We hate to see them leave," Cornman said. He said each "had a heart for kids."
"I encouraged all three to stay on the board," Cornman said.
Cornman said the board president who resigned, Stewart, had been considering this for the past several meetings.
"But none of the board, including myself, knew any of these resignations were coming," he said.
The superintendent added, "No other member has stated they are even considering openly resigning their seat from the board."
Cornman said it is a stressful time for school districts across Missouri.
"We are expected to do more with less state aid," he said. "It is just a trying time for education in general."
But the additional stress in Hillsboro, he said, is because the news media is "focusing on things that are taking away from what our mission is as a school district. The public is not hearing about the great things we're doing."
For example, he said the school board approved the purchase a new reading series in the spring. "We don't hear about those things," he said. "So that to me is what's most stressful."