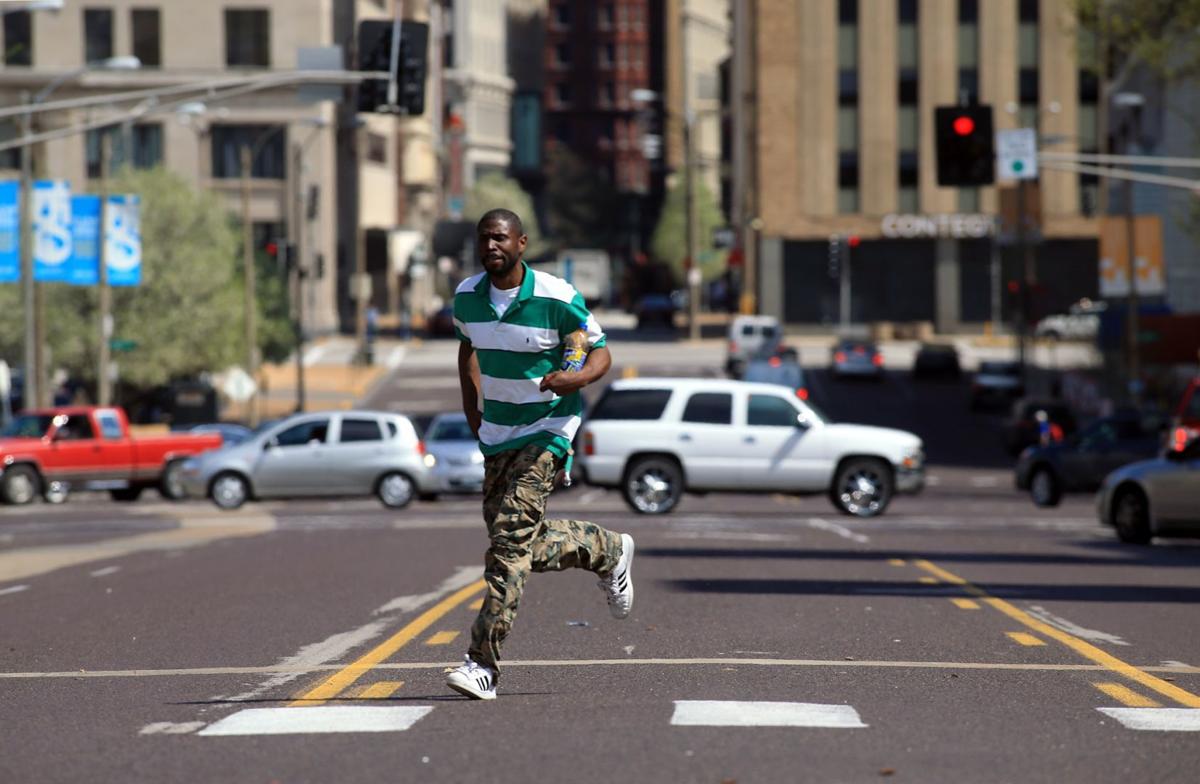 A plan to make St. Louis streets safer for pedestrians includes a push to toughen crosswalk laws and tweak signal timing at some intersections to give walkers a head start.
Last year, 21 people were killed on city streets, the highest number in the past three decades and nearly one-fourth of all pedestrian fatalities in Missouri.
So far this year, the grim tally stands at five. That's how many pedestrians died citywide in all of 2014, an unusually low number when compared with previous years.
The city published a "pedestrian safety action plan" last week on its website. Jamie Wilson, the city's first bike/pedestrian coordinator, described it as summarizing the city's progress since he started his job about six months ago, and its goals going forward.
"This is a good first stab at this, but not nearly that which would evoke change and drill down and lower that number," said Ralph Pfremmer, executive director of Trailnet. His group advocates for better walking and biking conditions in the St. Louis region.
Pfremmer called the city's plan muddy, saying it lacks key components such as details on timelines and traffic-law enforcement.
"Without enforcement details, we consider the plan to be less than adequate," he said.
Much of the recently posted plan is gleaned from findings from pedestrian-focused studies in 2013 and 2014, Wilson said. One study highlighted several areas of the city as being particularly dangerous, and where problems still persist.
That list included a 2.7-mile stretch of Grand Boulevard between Chouteau Avenue and Harper Street, a portion of road where Jameca Stanfield was killed last month by a hit-and-run driver as she crossed Grand near Cottage Avenue.
Another trouble spot mentioned was the 1.3-mile span on Lindell Boulevard from Vandeventer Avenue to Kingshighway. A man was fatally struck Friday within that stretch at Lindell and North Sarah Street.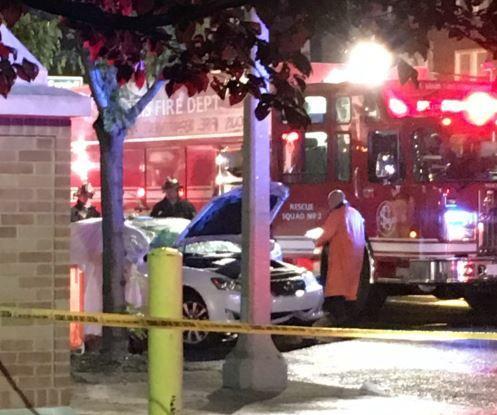 "Everybody in the world can identify where the problems are. I've got two studies (to) tell me that. My problem is getting the money to pay for the things that improve it," Wilson said Tuesday.
He's working to develop an electronic database to help him analyze contributing causes, and to identify solutions to crashes involving pedestrians — a more efficient method than paging through piles of paper reports.
Wilson also is working to develop a policy to be presented as a bill to the city's Board of Aldermen about ways to slow traffic in problem areas, such as speed humps.
And he wants to get a crosswalk law passed to make it easier for pedestrians to cross a street without stopping in the middle.
For example, if a person is walking across the street in a crosswalk through the southbound lanes of a street, southbound drivers must stop under current law, but northbound drivers do not.
"It's almost like a two-stage crossing," Wilson said.
Instead, he wants to see a law that would mandate drivers to stop in both directions.
Over the winter, the streets department introduced its first "leading pedestrian interval" traffic signal timing at the intersection of Arsenal Street and Morganford Road near Tower Grove Park.
Those crossing Arsenal on foot get a walk signal five seconds before drivers on Morganford get a green light to travel left or right (the road forms a T at Arsenal), making pedestrians more visible to drivers.
The next intersection to get such timing will be Forest Park and Boyle avenues — signals are set to be programmed there later this week.
Wilson said mutual respect among pedestrians, cyclists and drivers is key to safe streets for all.
"We can have the fanciest intersections in the world, with leading pedestrian intervals everywhere," he said. "But if you cross where you're not supposed to, that's when I can't help you."