FERGUSON — Two white cars recently rolled through Park Ridge Apartments, a 336-unit spread with spent shell casings littered in the gangways, and passed through a missing security gate.
As if to draw attention to the terror that was about to happen, the cars drove a slow lap through what has become a hard lesson learned in subsidized affordable housing.
"They were looking like they wanted trouble," said Victor Young, 39, whose mother lives there in the 1300 block of Sharondale Circle. "They brought it."
Vehicle occupants blasted firearms by a young girl's outdoor birthday party, sending parents racing for scared children.
"They were shooting at anything that was outside," Young said. He pointed to a bullet hole in a car door. "The apartments are nice, but who wants to stay where there is constant shooting?"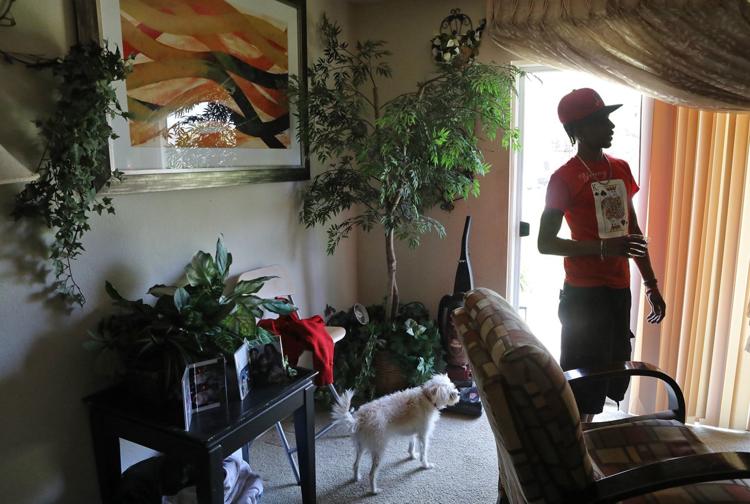 This week, new owners affiliated with T.E.H. Realty took over Park Ridge and nearby Northwinds, another LIHTC property with 438 units. Northwinds is close to three other large complexes on the east side of West Florissant Avenue, including Canfield Green, where Michael Brown was fatally shot by a police officer on Aug. 9, 2014.
Officials said then that the area, which has one of the highest concentrations of subsidized housing in Missouri, was a tinderbox for crime. That doesn't seem to have changed much. Records show that a fourth of violent crimes reported in Ferguson since 2015 happened in these five apartment complexes.
The Missouri Housing Development Commission, which administers tax-credit projects, gave Park Ridge the same inspection ratings in 2014 and 2016: "unsatisfactory" for occupancy, "below average" for physical condition and "satisfactory" for management policies and file review.
This week, Park Ridge residents told the Post-Dispatch that they were disheartened by a long-closed swimming pool in the heart of the complex and the absence of any playground equipment. They said that there was inadequate outdoor lighting and that a broken staircase had been blocked off for months. At least three apartment and basement doors were kicked in from the outside and left open for anyone to come in.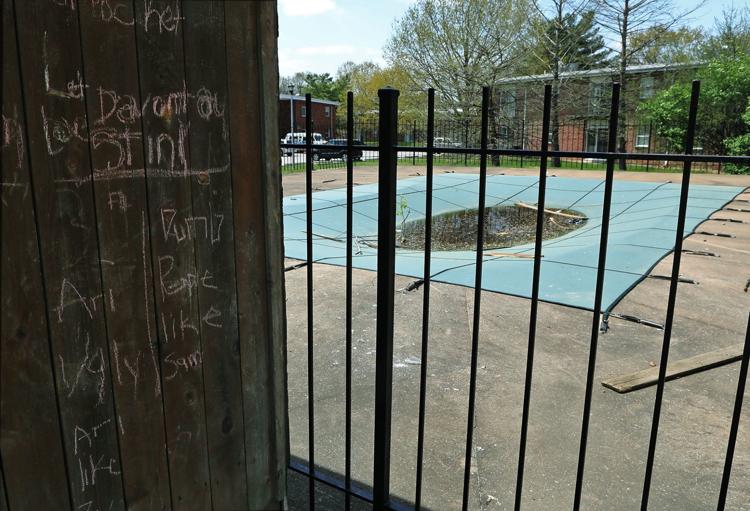 And everyone talked about gunshots. Shell casings, including a pile of nine in one area, were scattered around.
In response to an "abnormal number" of police calls for service, a 2013 occupancy and licensing agreement with the city of Ferguson says there must be a perimeter fence, with appropriate gates and security booth, at Park Ridge. The fence was built, but it's missing bars and gates are open, including at the main entrance, which doesn't have a security booth. The electronic entrance gate was rammed so many times it wasn't replaced.
Ferguson Police Capt. Dennis McBride said management under previous owners said they were going to fix the front gate again as soon as they were authorized to do so.
"If you are going to secure a place, you need to secure it," he said.
Concentrated housing
Nearly all the residents at Park Ridge and Northwinds are black. By government and developer design, all residents must earn less than 60 percent of median income to live there.
The more poor people housed, the better incentive in state and federal tax credits provided.
"Advocates of racial justice have been split for the last 70 years over whether to stress racial integration or stress the revitalization of segregated housing," said Richard Rothstein, author of "The Color of Law: The Forgotten History of How Our Government Segregated America," a book inspired by Ferguson protests. "Although almost all advocates say we should do both, in practice the two priorities come into conflict."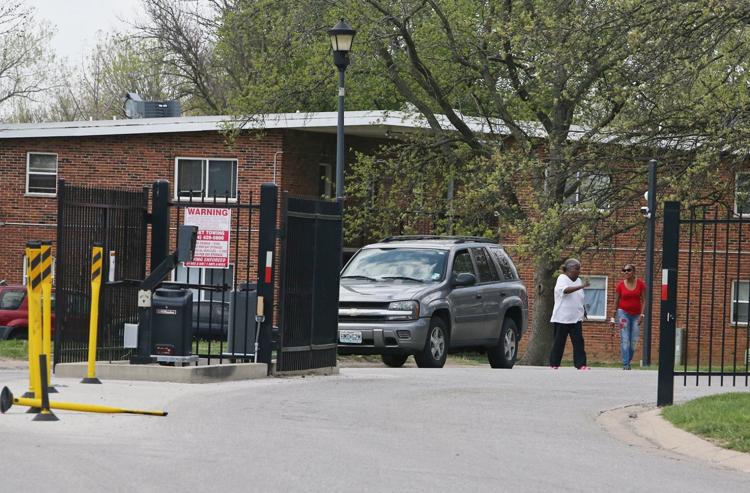 Though the commission wouldn't accept calls, it confirmed by email that changes were made in 2016 to cap new construction of low-income apartment complexes at 50 units, with some exceptions. Federal incentives are still available, but Gov. Eric Greitens helped halt state tax credits for affordable housing in Missouri.
That doesn't erase the realities at play at current complexes such as Park Ridge. Nobody but police and residents — and many of them feared retaliation and eviction for speaking to the press — would talk.
Efforts to get a comment from a representative of Boston Capital, whose affiliate has owned Park Ridge for several years, were unsuccessful. Owners of T.E.H. Realty, the new general partner of Park Ridge that also took over management duties of the complex, wouldn't respond to several requests for comment.
According to its website, T.E.H. Realty is rooted in Israel but has offices in Tulsa, Okla., Kansas City and St. Louis, where it has bought 1,401 apartment units since December 2014 (not including the recent acquisition of 774 units in Ferguson and possibly more coming there soon).
Shelly Swapshire, the on-site property manager at Park Ridge, offered few details about what the new owners planned for the property.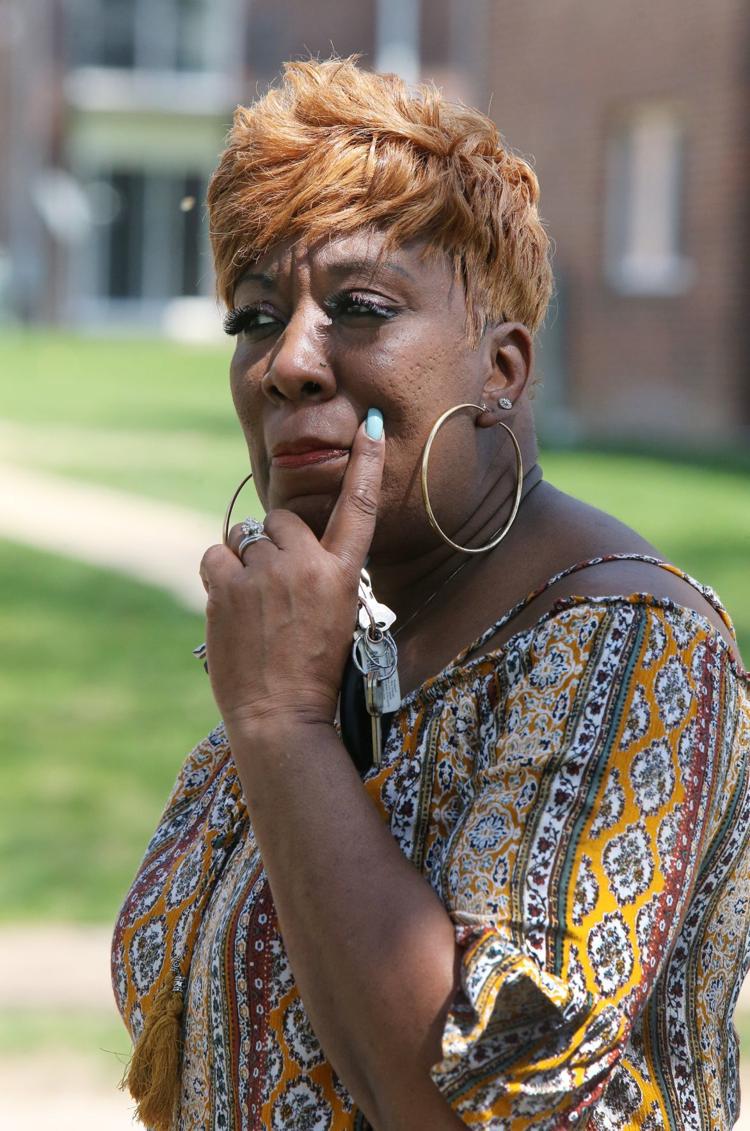 "It's going to be run my way now or I am not going to be here," Swapshire said. "I want to make it better, that's all I can tell you."
Swapshire was employed by Eagle Point Cos., the company that sold Northwinds to T.E.H. Realty. Eagle Point wouldn't talk about the challenges at play.
Moving on
McBride and other police officials have many unanswered questions. They want to know T.E.H. Realty's plans to address security. While Canfield Green and Northwinds apartments rank highest in reports of violent crime in the southeast corner of Ferguson, he said Park Ridge was the busiest, considering all crimes and calls for service.
"There is a lot of stuff going on there, mostly drug dealing," he said.
He's heard rumblings that new owners may install hallway surveillance cameras, but he was unclear on specifics. He said T.E.H. Realty leaders didn't attend an April 18 meeting he spoke at to address making the apartment complex a better place to live.
Apart from security, rental rates are also a concern.
"It's important that the LIHTC developments stay affordable, that's why they were created," said Susan Rollins, director of the Housing Authority of St. Louis County.
Valika Robertson, 32, rents a 2-bedroom apartment on the second story at Park Ridge for $575 a month. She works as a contract security guard, but not for the complex.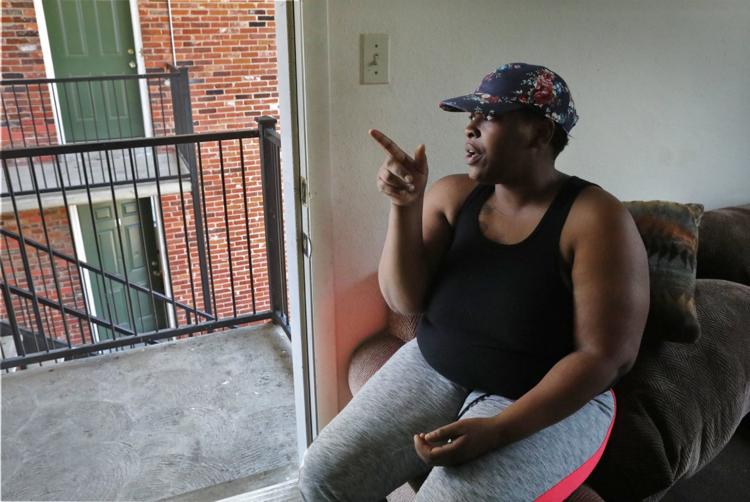 House rules for her three children include, "Duck when shots go off" and "Stay out of the apartment below that's been kicked in." They are also supposed to stay inside. Two of them couldn't resist the recent birthday party that was capped off with frightening gunfire from slow-moving cars.
Nobody was apparently hit then. But on a different day, she said, her 11-year-old son saw a man crouched over, bleeding in the grass from a gunshot wound.
Robertson said she moved to Park Ridge to escape violence in north St. Louis. With a few weeks left on her lease, now she wants out. She's tired of her children being frightened.
"I don't want to stay in a neighborhood where my kids are scared," she said.