ST. LOUIS • The response to a Post-Dispatch report about a St. Louis-area Uber driver livestreaming his passengers without consent was so immediate that one woman found out while she was still his passenger.
Gargac was still streaming live when Owens got into his Chevrolet Silverado as the story spread online, and she asked him to stop at Imo's Pizza for food on her way home.
An employee at the restaurant approached her and said: "Did you get here in an Uber? Someone called to tell us you're being recorded by your driver right now without your consent."
Her realization was among the first of many repercussions to come from the story.
About a day after it was published online, both Uber and Lyft deactivated Gargac as a driver. His livestream and more than 180 hours of footage from his rides disappeared from Twitch, the livestreaming website where he had posted his videos under the name "JustSmurf."
First names, and occasionally full names, were revealed in his videos. Homes were shown. Passengers were recorded in embarrassing situations, telling personal stories or complaining about friends, relatives and bosses. All the while an online audience watched, many of them focused on evaluating women's bodies and making crass and sexual comments.
Gargac said he had earned about $3,500 from Twitch users through his stream.
Within days, the story was picked up by the New York Times, "NBC Nightly News," the BBC and "Good Morning America," among others, and was used to illustrate the gray areas of privacy law today.
Gargac could be open to civil litigation from passengers who sue for their privacy rights, or possibly even criminal measures. While Missouri requires only one party in a conversation to consent to a recording, Gargac also drove into Illinois, where all parties must legally give their consent.
But the latest impact came Monday, when Uber confirmed it was looking to clarify its policies in response to the situation.
The ride-hailing service is used for about 15 million trips each day in 65 countries around the world.
The company's guidelines say drivers can record for safety but do not specifically prohibit other uses of such footage. Cases of drivers publishing videos of passengers online are evaluated on an individual basis, an Uber spokesman told the Post-Dispatch on Monday.
Actions such as disrespectful behavior or disclosing private information about passengers for personal gain are already banned under the company's guidelines. Still, examples of drivers posting videos online to shame their passengers or creating livestreams of their own can be found across the country.
Lyft, through which Gargac also gave rides streamed to his channel, has not responded to multiple requests for comment nor questions from the Post-Dispatch about its policies on drivers livestreaming or using videos of passengers for entertainment or profit.
He did, however, react to the publication in real-time Friday night into Saturday as he continued to stream his passengers without their knowledge.
"People are offended by everything," he told his viewers.
Passengers relieved
Passengers contacted by the Post-Dispatch expressed relief that the videos were taken down and that Gargac was no longer driving for Uber and Lyft. But many said they hope the companies do better in the future.
"It's frustrating that it took this to get the companies to respond, because I reached out multiple times with no real response," said one passenger, who was initially given a $5 credit when she alerted Uber to the problem. "A $5 refund was a slap in the face compared to what they're doing now. Why didn't someone do something sooner?"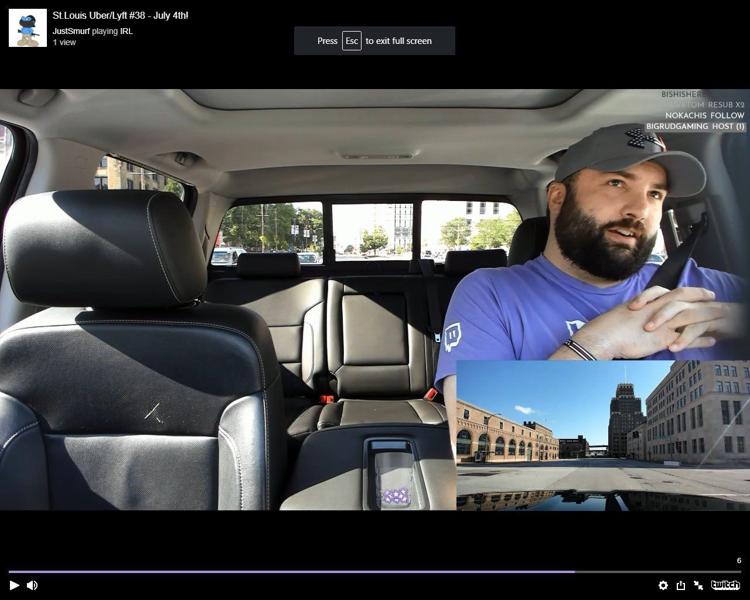 Another passenger said he was glad that his videos could no longer be viewed by the public.
"It was embarrassing," he said. "I feel like Gargac is getting what he deserves, but I hope Uber digs deeper on this."
Owens, the woman who was informed by an Imo's Pizza employee that she was being recorded, said it was good to know she was likely one of his last passengers.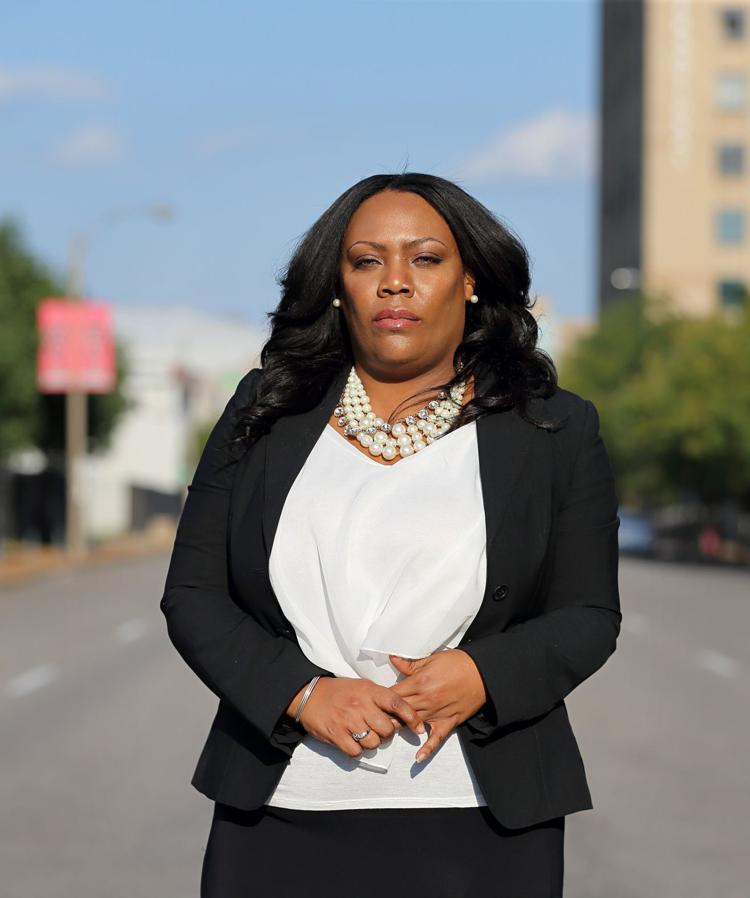 After she was warned that she was being recorded, Owens returned to Gargac's truck. She suspected he was recording but still didn't know she had an audience in real-time.
She asked Gargac if she was being recorded. Yes, he responded, saying it was just for security purposes.
"I thought that's not a big deal if it's for security," Owens said.
After she got home, though, Owens grew concerned.
"I started wondering, 'How did Imo's know?'" she said. "Was it really for security? I was wearing a short skirt. What did that camera see?"
She complained to Uber: "The driver was great. I just don't like being recorded without an initial acknowledgement," she said.
She was given a $5 credit. When she pushed for more answers on their policies, the company bumped it to $10.
Owens did some online research and found the story on STLtoday.com the next day. She realized she had just been streamed to the internet.
"I felt exposed," she said. "It's not for security purposes like he told me. It's for his selfish gain. I want to know what Uber's going to do about this."
The next night, Owens walked instead of taking an Uber when she was going out.
"Every Uber ride from now on I'm going to ask, 'Are you recording me?'" she said. "I'm going to ask absolutely every time."
Daily updates on the latest news in the St. Louis business community.