UPDATED at 11:45 a.m. with lifting of boil advisory.
A precautionary boil advisory issued for portions of Maplewood, Shrewsbury and Webster Groves Sunday morning has been lifted.
The boil advisory, issued by Missouri American Water, had prompted the Maplewood-Richmond Heights School District to call off classes for the district Monday.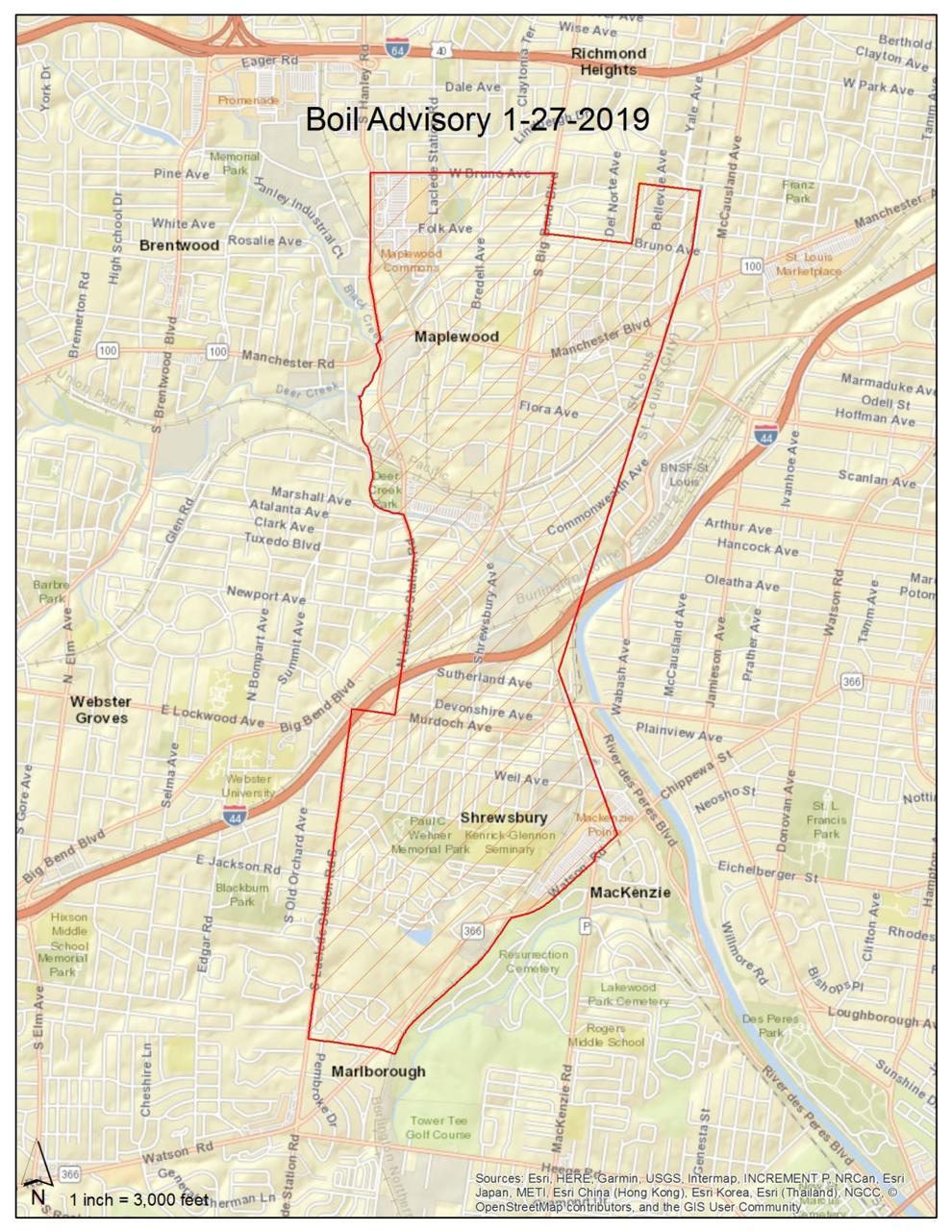 The utility issued the advisory due to low pressure caused by a water main break near the intersection of Folk Avenue and Hanley Road, in the Maplewood Commons shopping center area. Repaires were completed Sunday and water testing has shown the water is now safe, according to a Missouri American Water spokesman.
The advisory affected about 5,000 customers. They still had water service, though with low pressure.
Missouri American Water advised customers to boil water for three minutes before consumption during the advisory. Water use for washing and bathing is safe.