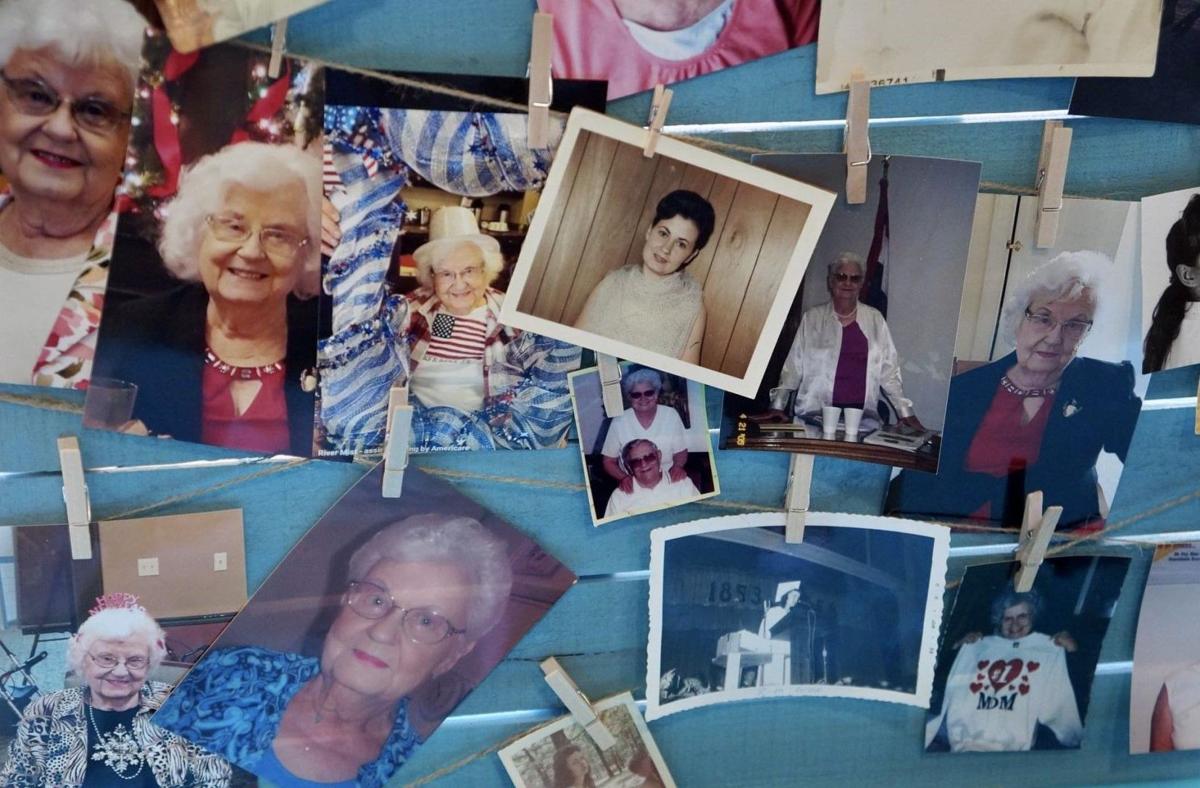 Residents and staff in nursing homes across Missouri have seen alarming increases in coronavirus cases and deaths in just three weeks, according to the latest federal data.
The number of cases jumped 28% from Nov. 8 to Nov. 29, the latest day data is available, going from a cumulative total of 19,516 to 24,997.
Also in those three weeks, 447 residents died. The total number of COVID-19 deaths among residents rose to 2,127, from 1,680, a 27% increase.
Deaths among nursing home staff saw an even more devastating jump — from a total of 23 deaths to 37. The 14 staff deaths in three weeks represent a nearly 61% increase.
The U.S. Centers for Medicare and Medicaid Services began collecting and publicly reporting the data on May 24. The weekly reports cover only federally licensed nursing homes, including 522 in Missouri.
St. Louis University sociologist Chris Prener and epidemiologist Timothy Wiemken created a tracking site that takes the federal nursing home data and makes it easier to search for and compare Missouri facilities.
The federal reports do not include assisted-living and other types of residential facilities licensed by state or local authorities.
Missouri's health department has refused to issue detailed reports about skilled nursing facilities, but the St. Louis County Department of Public Health shares public information at stlcorona.com about coronavirus cases in the county's long-term care facilities, which includes skilled nursing, assisted living and residential care.
County health officials on Friday released a report that showed November was the worst month so far for new infections, with 913 long-term care residents diagnosed with COVID-19, after just 276 new cases in October.
To date, 593 residents of long-term care facilities in the county have died from COVID-19 — making up more than half of the county's death toll.
Across Missouri, deaths among residents and staff of federally licensed nursing homes account for 47% of all the state's COVID-19 deaths.
Dr. Alex Garza, who leads a pandemic task force made up of the St. Louis metropolitan-area hospital systems, addressed the rise of cases in congregate living facilities in a news conference Friday.
"The virus comes in from the outside, so anytime there is an increased level of virus transmitting around in the community, you are always going to increase your risk of transferring it into places like prisons or places like nursing homes or long-term care facilities," Garza said.
Because 40% of people infected with the coronavirus do not show symptoms, staff can transmit the virus into facilities unknowingly despite frequent testing, Garza said.
Despite wearing protective gear, staff must spend many hours up close with residents, moving, dressing and bathing them, nursing home advocates have pointed out. Staff brushes their teeth and takes them to the bathroom.
"That's why we keep going back to, the way to protect all of these populations is to decrease the virus in the community," Garza said. "It all fits together. It's all one population, really, when you look at it that way."
Missouri on Sunday added 2,694 new cases to the state's total, according to state health department data. Over the past seven days, the state has averaged 2,752 new cases and 13 new deaths a day.
The St. Louis Metropolitan Pandemic Task Force on Sunday reported 109 people with COVID-19 were admitted to St. Louis-area hospitals. The average number of daily admissions has not dropped below 100 for more than a month.
A total of 871 people were hospitalized with COVID-19, the task force also reported. Just 14% of staffed intensive care beds and 21% of staffed general beds were available.
"We are still not making any significant progress in the war against this virus," Garza also said at Friday's news conference.
Ruth Temple, 81, once served as mayor of Puxico, Missouri. She organized and led a union at the factory where she made leather coats. She made the best of any situation, her son said.
Inside the Southeast Health Center at Stoddard County, he watched through a glass window as the hospital staff worked to help his mom. Outside, he saw people going into restaurants without wearing masks, which public health experts say prevents the spread of infection. Hospital leaders across Missouri have repeatedly asked for a statewide mask mandate.
"Policy-makers are making choices, and individuals are making choices," that impact who survives and who dies from COVID-19, Temple said. "The effect is undeniable."
Michele Munz's most memorable stories of 2020: Centreville's sewage, battling coronavirus
It was an overwhelming year being the health reporter during a pandemic. I don't think I've ever worked so hard. I tried to get behind the daily COVID-19 numbers and show intimately how people were being impacted. Picking my top five stories was difficult. But one non-pandemic-related story, published in February, was still easily one of the most important.