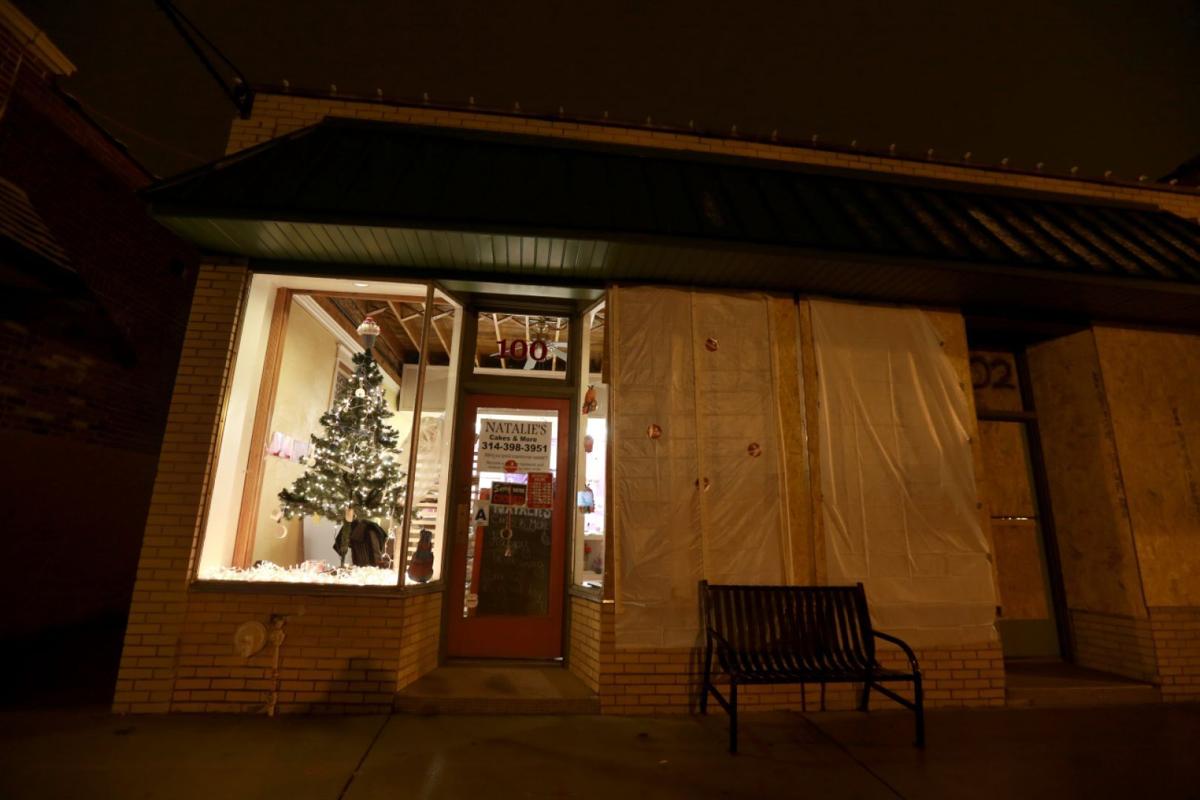 Ferguson, Dellwood and St. Louis business owners and community leaders are hoping the current international attention on a Ferguson bakery damaged amid Monday's rioting might lead to a worldwide fund-raising campaign for many other local businesses.
Natalie DuBose, the owner of Natalie's Cakes and More, has so far received more than $250,000 in donations through the Internet crowd-sourcing site gofundme. The donations first came after a tearful photograph of DuBose surveying her damaged store on South Florissant Road was seen worldwide.
DuBose's shop was one of dozens damaged Monday night after looting and rioting erupted in the wake of a St. Louis County grand jury decision recommending no charges against Ferguson police officer Darren Wilson who fatally shot Michael Brown on Aug. 9.
Community leaders are glad to see the attention, and further urging people to remember that other small business owners in the area are struggling. More than a dozen were set on fire. Others were looted and vandalized. And most have struggled with declining business due to a lack of foot traffic, compounded sometimes by road closures and having to board up their windows.
There are now a growing number of ways to help them. To donate online to a business or other community entity click on the following links:
El Palenque, Mexican restaurant damaged on South Florissant.
STL Cordless, mobile phone shop looted and damaged on West Florissant.
To donate to a local business support group:
I love Ferguson, a nonprofit formed by Ferguson residents to help businesses rebuild.
STL Together Fund, funds the St. Louis Regional Chamber's charitable foundation for its Small Business Relief Program.
ONE Ferguson, also provides list of ways to donate to businesses.
To donate to a community support group:
HealSTL, community outreach program burned down on West Florissant burned.