CREVE COEUR • As golfers tee off at the U.S. Open this week, researchers at the Donald Danforth Plant Science Center are literally watching grass grow to find ways to improve turf on golf courses.
You can't have golf without the rich green turf. But, the clean-cut emerald course isn't just for the eye; firm, smooth grass means a speedier hit with more control.
Maintaining an above-par course takes work — and water. Lots of water. Some golf courses have begun using recycled water to maintain grass. While it's more sustainable than fresh water, recycled water has high levels of salt, which then transfer into the soil. At a certain point, high salinity becomes toxic to most plants.
Coastal golf courses have adapted, using a grass called seashore paspalum as a playing surface. The salt-tolerant grass is even being used on golf courses at the 2016 Olympics in Rio de Janiero.
Danforth Center and Washington University researchers are now studying this grass to answer two questions: What makes it handle salt so well in the first place? And can that be applied to similar crops, such as corn or wheat?
"That's always been the goal, trying to find turf grass that provides a quality playing surface with the least amount of resources," said Michael Kenna, a research director at the USGA.
Tolerance tests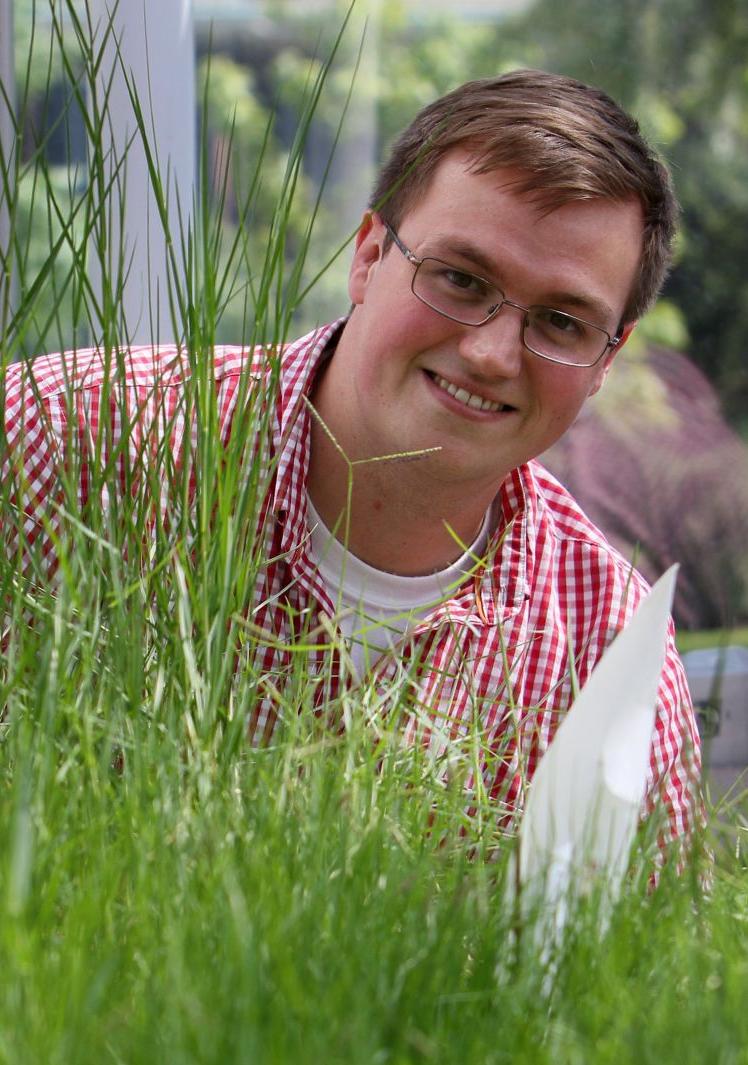 David Goad, a Washington University doctoral student working on the project, understands the work that goes into keeping a golf course green. His father is the general manager of a golf course.
Researchers are taking a twofold approach to understanding seashore paspalum's salt tolerance. First, Goad is growing different types of paspalum grass in water with low, medium and high levels of salt. That will not only show how much salt the grass can tolerate, but also which variety of paspalum survives better in salty conditions.
It's like comparing dogs, explained Elizabeth Kellogg, a Danforth Center researcher leading the project. All dogs are the same species, but certain breeds are better at retrieving. All varieties of paspalum are the same species, but some handle salt better.
Once they understand how the grass handles salt, they'll be able to use genome mapping to figure out the genetic puzzle piece that makes it salt tolerant. Figure out the piece, and you're able to control it, both in paspalum and through crossbreeding with similar grass crops, like corn and wheat.
Lessons for crops?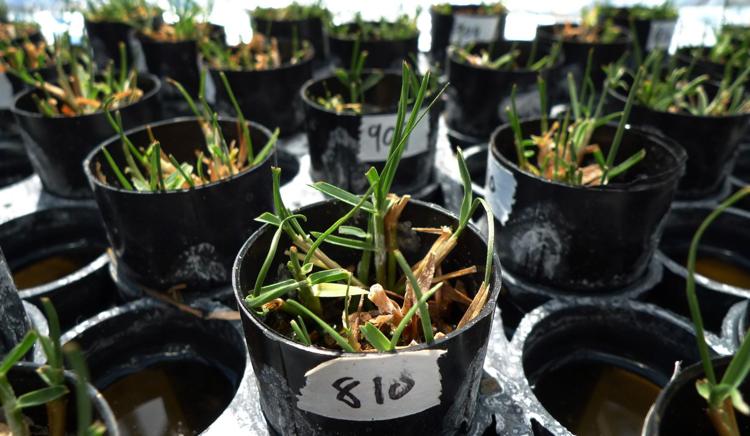 "The amount of agricultural land in the world is finite, and we've mostly used it," Kellogg said. "If we need to feed more people, plowing up land is not an option. It's a question of trying to figure out how to use crummy land. If you can keep crops growing on (salty) soil, then you've expanded your agricultural land."
Of course, applying their findings to agriculture could take decades, Kellogg said. Improving golf course turf and sustainability could happen within years. By partnering with the Turfgrass Breeding Program at the University of Georgia, researchers are feeding their findings into the commercial sphere.
"Turfgrass is a major industry, and there's a lot of environmental impact our research can have," Kellogg said. "This certainly will apply to feeding 9 billion people, but we don't have to wait that long to see some benefit."