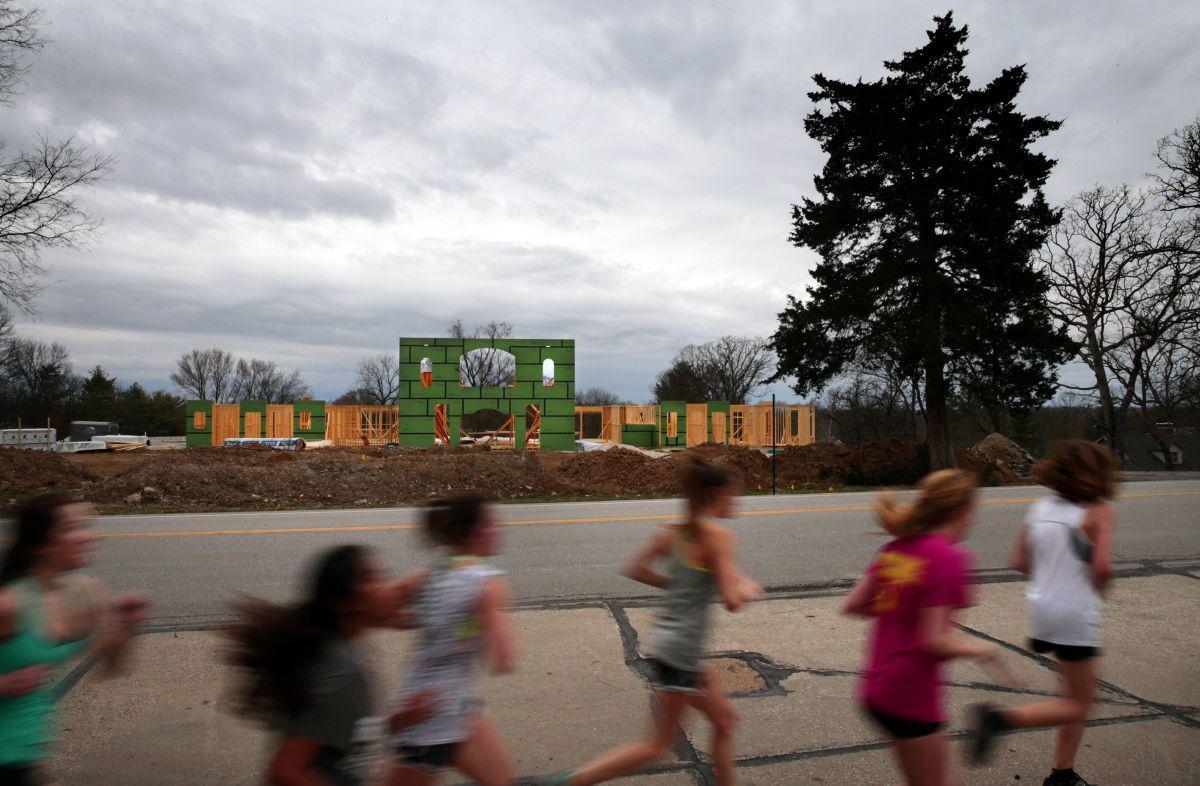 TOWN AND COUNTRY • As one of Missouri's most affluent communities, it's not surprising that a pint of gourmet vanilla ice cream fetches as much as $10.99 at the store. Or that $300,000 ranch homes are routinely bought and ripped down to erect $2 million mansions in their place.
Town and Country's identity comes from its residential zoning. This is the home of the one-acre lot. Unless you want horses; then you'll need at least five acres.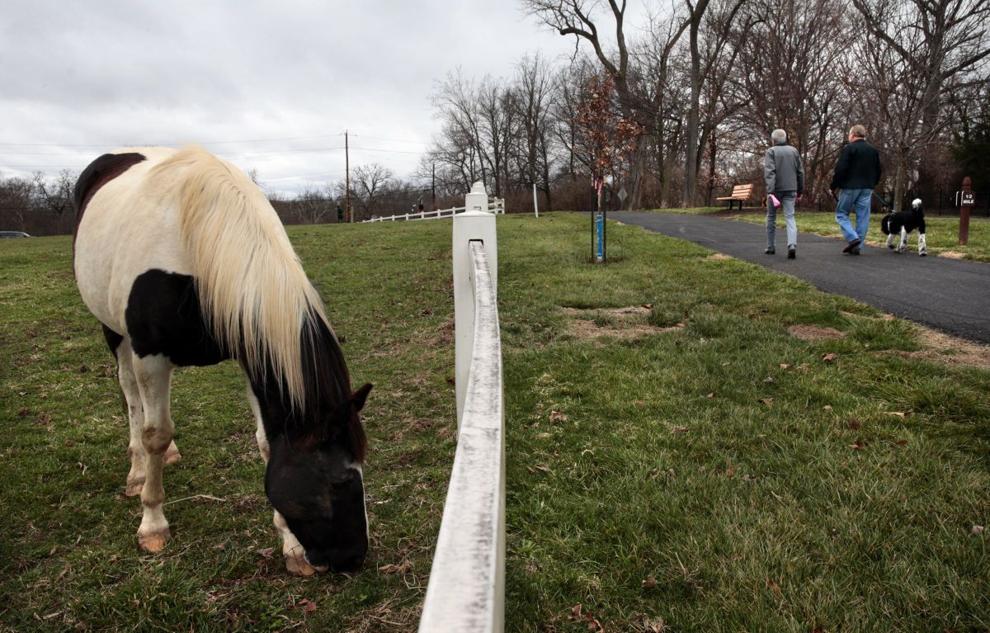 Despite being near one of the busiest intersections in St. Louis County — Interstate 270 and Highway 40 (Interstate 64) — the municipality does a great job of keeping the country in Town and Country.
The exclusive community of nearly 11,000 likes white picket fences, and residents tend to get up in arms about how to best handle its vibrant deer population. Some recently railed against Westminster Christian Academy's proposal to build lights for Friday night football — even residents who don't live close to the campus.
Initially formed as a village in 1950, it attracts people for its space, nature, proximity to hospitals and some of the best private schools money can buy.
Now, 66 years later, a new project challenges the old way of life while perhaps reinforcing it, too.
An Italian-style piazza is on track to be built on a grassy spread of unused nine acres smack in the heart of the city at Mason and Clayton roads.
The project would abut the Mason Village Shopping Center, anchored by a Straub's grocery store and including shops such as Lewis & Co. Salon, where Carole Buck and the elders of famed Ted Drewes frozen custard get their hair done. In a sense, the strip mall has served as a substitute for Main Street in a city that lacks one.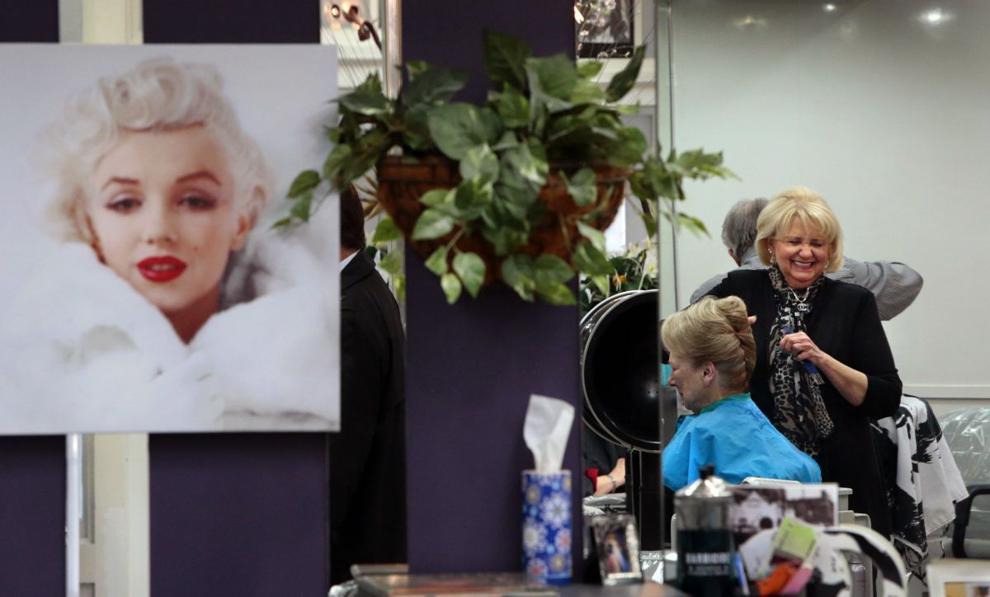 The city snapped up the land for the new "passive park" project in 2014, after the community passionately fought off a proposed 150-unit luxury senior living center on the site.
"We think of it more as a gathering spot," said Skip Mange, an alderman who is co-chair of the Town Square Task Force. "We are trying to build a sense of community."
In a sense, it's as if the town is seeking to build a spot that finds the soul of the place, a concept that resonates with many residents, according to interviews and feedback about the project logged at City Hall.
"Unfortunately, I think our identity is attached to our socioeconomic accomplishments, and I hate that," said Andy Way, 40, a small businessman originally from Georgia. "It would be great to create a space to share things, to have picnics, jazz concerts, that are our own and we are responsible for."
Some say they yearn for casual dining and outdoor options that they can walk to with their families. The project would connect to a current trail that spans the town along Clayton Road.
Town and Country is one of 90 municipalities in St. Louis County. Places such as Ferguson, Webster Groves, Kirkwood and Clayton are among the few that have active downtowns that grew up around main streets in the traditional way. More typically, suburban cities are a patchwork of housing developments, strip malls, schools and parks.
But other municipalities also have town-square style projects in the works.
Wildwood, which was established in 1995 and has a larger geographic footprint than St. Louis, has an 800-acre "Town Center" in various phases of development. It includes a mix of high-density retail and residential areas. Its "new urbanism" features are similar to New Town in St. Charles, except it wasn't built all at once in a cornfield.
Chesterfield approved conceptual drawings and zoning in 2008 for a 100-acre "downtown" project across from its original mall. No development has taken place.
The trend to create centralized meeting places isn't surprising for St. Louis County Planning Director Glenn Powers.
"There is some desire to have some sprawl relief," he said. "What we have built over the past 50 years are lots of single-family homes as far as the eye can see."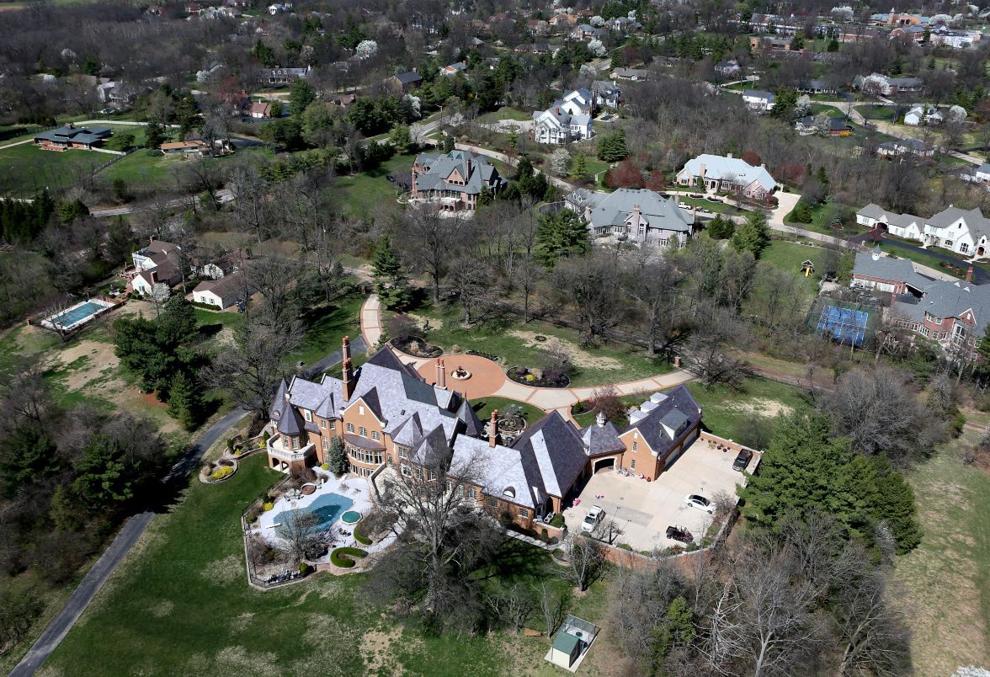 New England-style town squares were great for getting things done in one place and trip, everything from a new set of horseshoes to a social session at the pub. Cars and highways changed that. Stores, homes and gathering places could be separated by miles.
"In the overall spectrum," Powers said, "malls killed downtown, big box retail killed malls, now maybe the interest in town centers by suburban municipalities that are able is a sign that we are cycling back to downtowns."
'Time to make progress'
In a strategic plan written about 20 years ago, Town and Country identified its lack of a town center as a weakness. Leaders formed a task force. But they lacked momentum.
"It's about time to make progress," said City Planner Melanie Rippetoe.
"The citizens have their imaginary pitchforks out," resident Bernard Zyk said then.
The Town and Country Planning and Zoning Commission unanimously voted against the project. After Allegro withdrew its plan, the city immediately bought the land for $2.25 million and the Town Square Task Force kicked it in gear.
The latest concept includes a few restaurants, paths and a large pond. Previous plans for a covered stage and playground have been scrapped. It's unclear if a farmers market or food trucks will be welcome. But it's clear the residents don't want a strip mall, swimming pool or party atmosphere.
Nor did residents like the idea of moving City Hall there.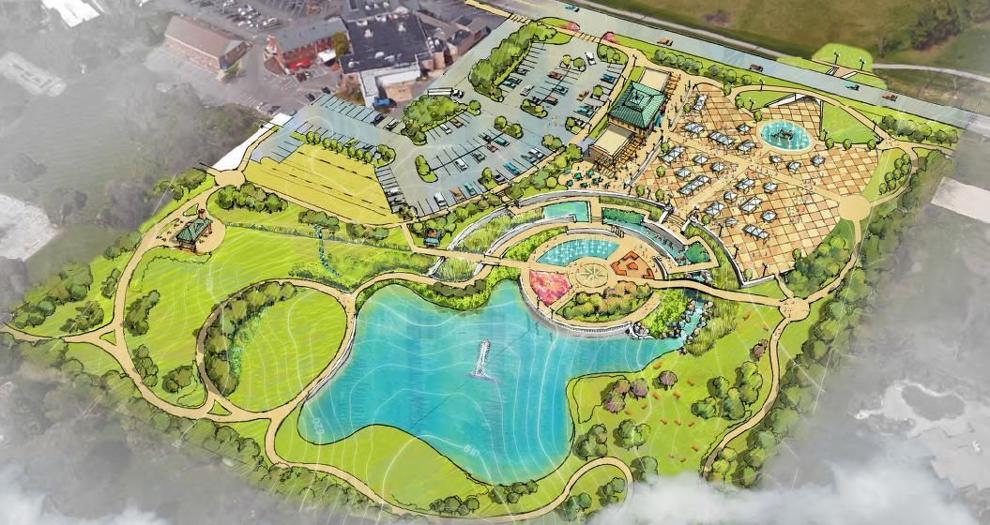 Mange, the alderman who is on the task force, says he hopes plans are complete by year's end. He estimates the project cost at $3 million, not including development of a couple of restaurants.
Town and Country, which has no municipal property tax, is sitting on $13 million in reserves.
"Instead of our money earning 0.5 percent interest, we are investing it in our infrastructure," Mange said.
The project is a luxury some St. Louis County municipalities can't afford. Elsewhere, development is needed to generate tax income to fund services.
"Poor municipalities are scrambling instead to bring in the next Walmart or Home Depot as its last bit strategy," said Colin Gordon, author of the book "Mapping Decline: St. Louis and the Fate of the American City."
But Town and Country is already sitting pretty when it comes to retail sales tax revenue. While large residential properties congregate in the middle of the town, it has big box retail along the city's edges on Manchester Road and Highway 141.
Gordon said the park would probably be good for Town and Country. But in a broader context, it's an illustration of how affluent communities use local zoning — such as exclusions against multifamily developments — to protect a particular lifestyle.
Gordon says that's a natural impulse. He said the region's history was rife with examples of municipalities that had insulated themselves in that manner. But he said it had resulted in a situation that continues to make "rich municipalities richer and poor municipalities poorer."
'It's about us'
The town square isn't the only project in Town and Country that seeks to create green space and community venues.
A wide paved pedestrian path along Clayton Road was completed in 2014 with federal stimulus funds. Longview Farm Park was opened, with wooded paths and horses for children with disabilities. A community building there has lots of natural light, an ideal place for yoga and lectures.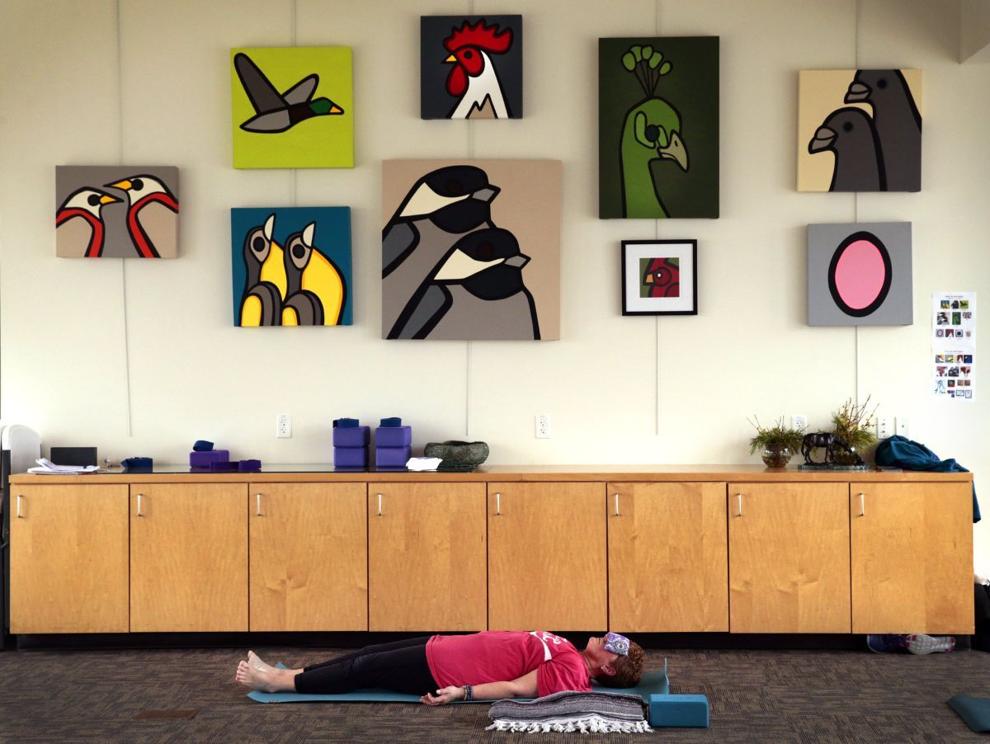 Rabia Rafiq, of Accent Chiropractic, said she was impressed with the level of involvement here.
"I am in the chamber of commerce to network, but there are people in it that don't have businesses," she said. "They are in it because they love Town and Country. People are proud of this town and they are invested to keep it a nice place to live."
Even the chamber's president, Mike Schmerold, isn't a business owner; he is principal at Mason Ridge Elementary School, the only public school in Town and Country.
He doesn't live in town. Nor do many who work there, but can't afford to be residents, including all 30 of the officers in the police department. But Schmerold sees the school as a vital link to bringing the community together.
He likes to see Mason Ridge students go to events at other places around town, such as one of the retirement homes or at the Principia, a leafy private school for Christian Scientists.
He sees the town square as important.
"We can offer each other help if we give the opportunity to get to know one another," he said. "In my opinion, it's not about me. It's about us."
What type of home you can get for $1 million in St. Louis County
The million-dollar home: What does that look like in St. Louis County? The variety is wide, from historic renovations to newly built homes. Let's take a look. Get details on these listings and more at stltoday.com/homes