ST. LOUIS — South city resident Alicia Park on Wednesday was hours away from giving birth to her third child, reason enough, she believed, to satisfy her craving for frozen custard on a frosty day.
"Worth it," Park said, taking a bite of her cinnamon concrete while standing in the snow outside Ted Drewes Frozen Custard on Chippewa Street, with the frigid 18 degree air helping the frozen confection keep its shape.
"It's OK, I've got a furnace on me," Park said, gesturing to her belly. "My husband and I came out here on a date night last weekend and I was so disappointed they were closed!" 
Wednesday was the season opener for Ted Drewes after being closed for several weeks to deep-clean equipment and freezers. Owner Travis Dillon, who has run the shop since 1976 after it was passed on by his father-in-law, Drewes himself, said it's tradition to open just before Valentine's Day weekend, no matter how frigid the weather.
"We are fortunate to have regular customers who are as excited as we are to reopen," Dillon said. 
While business is typically slower in the winter months, it's still sweet to "bring your valentine to Ted Drewes for something special," Dillon said. He recommends getting something topped with hot fudge and toasted pecans to warm the stomach when it's cold out.
The opening came on the same day the National Weather Service issued a winter weather advisory, cautioning motorists to drive slowly on roads left slick by snow and ice. But that didn't stop a trickle of customers from venturing into the cold to get their sweet fix.
Tom Venker lives in south St. Louis County but was in the neighborhood and couldn't help himself, he said. He tried a new treat, a Johnny Rabbitt.
"I love Ted's," Venker said. "It's a 'have-to-do.' There's a slick patch of ice that slides you right into their lot, so it's a good excuse." 
St. Louis native Kathy Hutchison is in town from Philadelphia visiting family. Ted Drewes is a tradition she and her mother share every Christmas, and anytime she returns.
"This is home," Hutchison said, hoisting up her Cardinal Sin covered in hot fudge and tart cherries. "Usually when I'm in town, I'll catch a baseball game, go to Imo's, go to Ted Drewes." 
With the wind factored in, it felt like 7 degrees on Wednesday, according to a meteorologist with the National Weather Service.
It's never too cold for Ted Drewes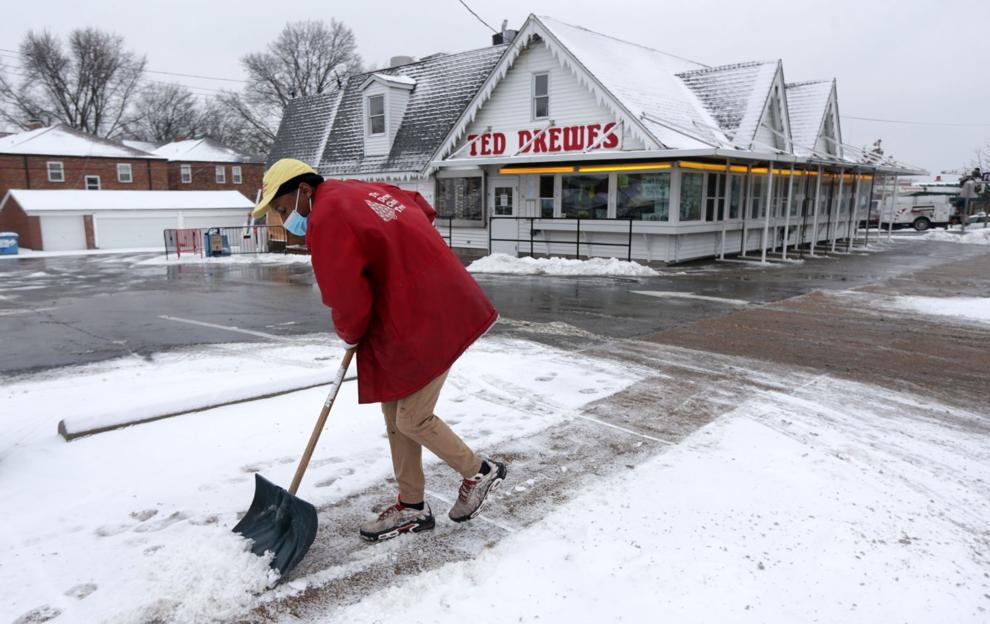 It's never too cold for Ted Drewes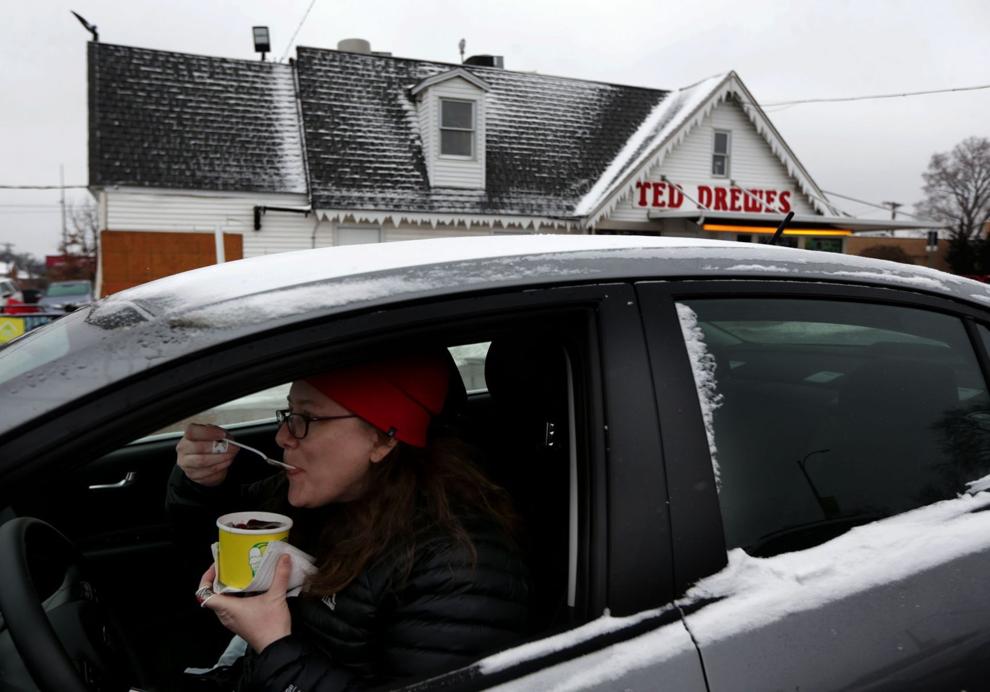 It's never too cold for Ted Drewes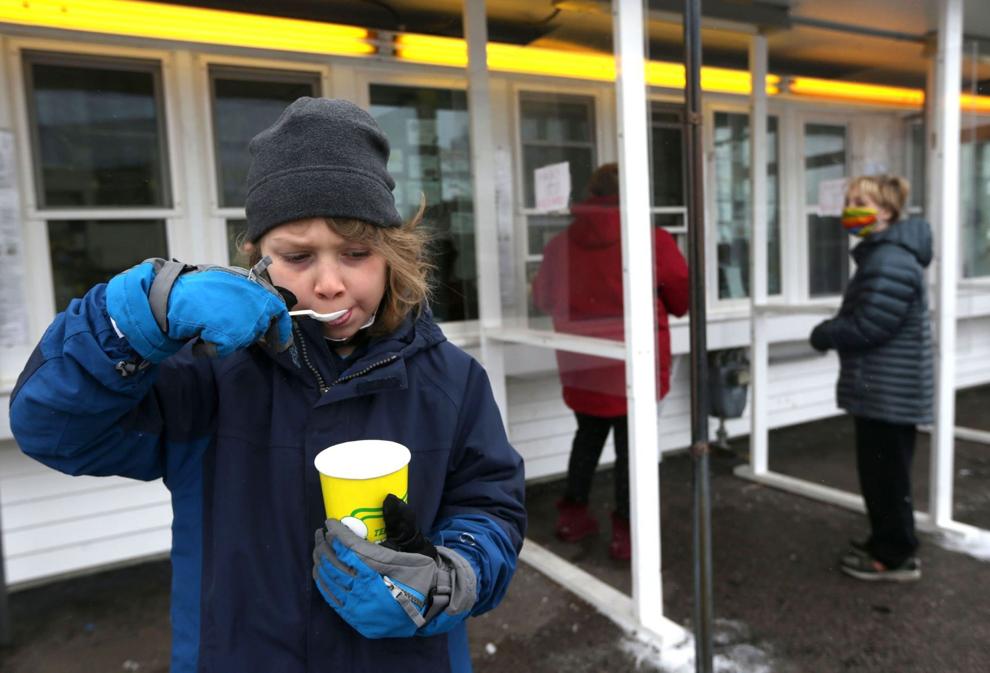 It's never too cold for Ted Drewes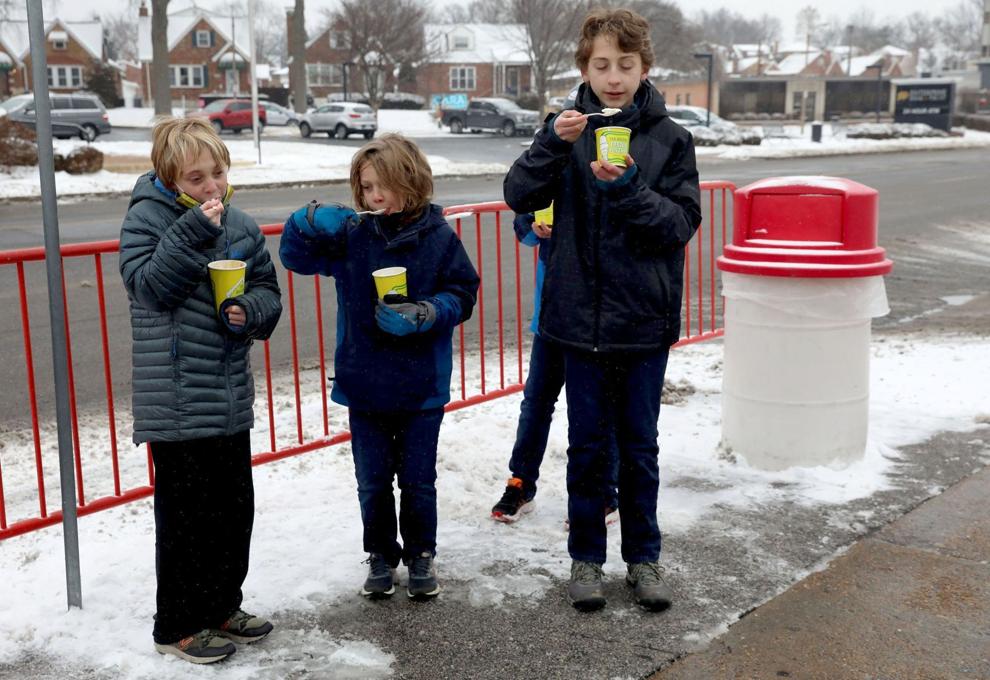 It's never too cold for Ted Drewes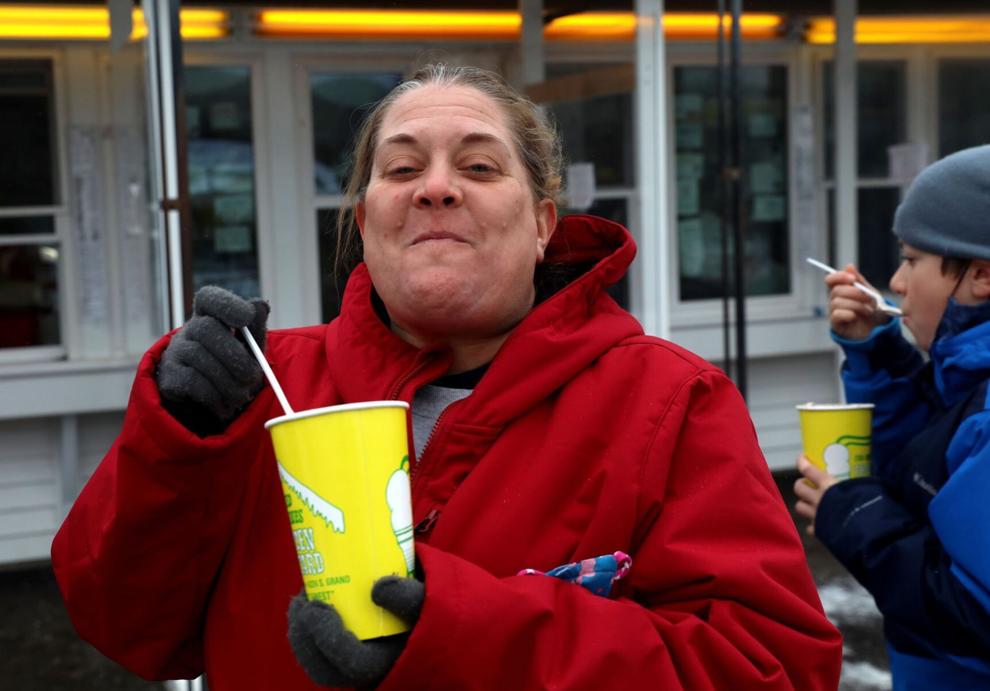 It's never too cold for Ted Drewes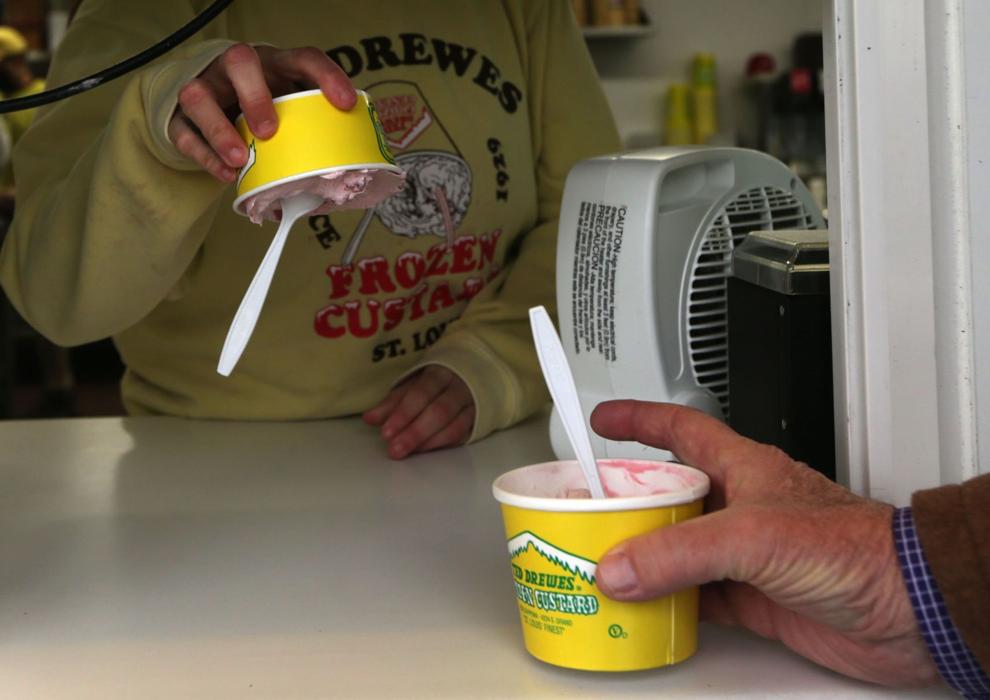 It's never too cold for Ted Drewes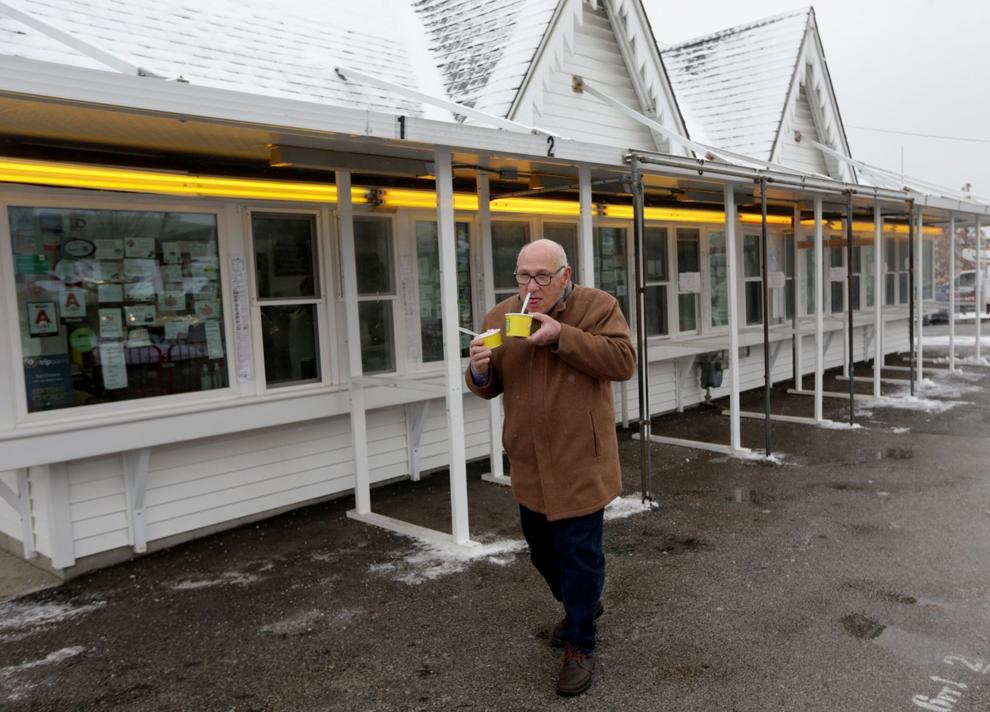 It's never too cold for Ted Drewes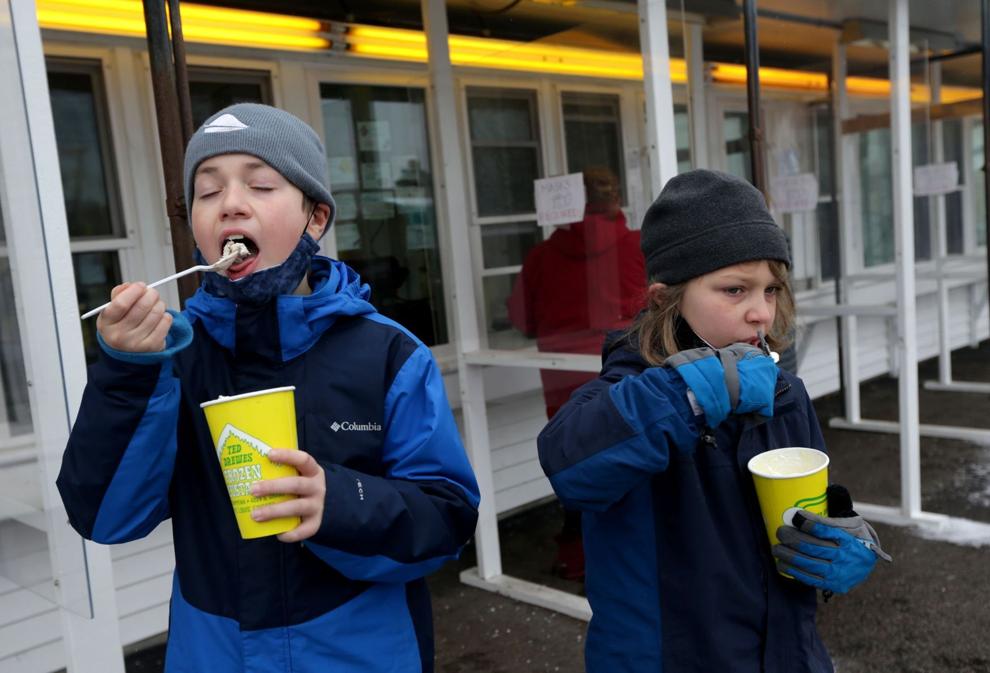 It's never too cold for Ted Drewes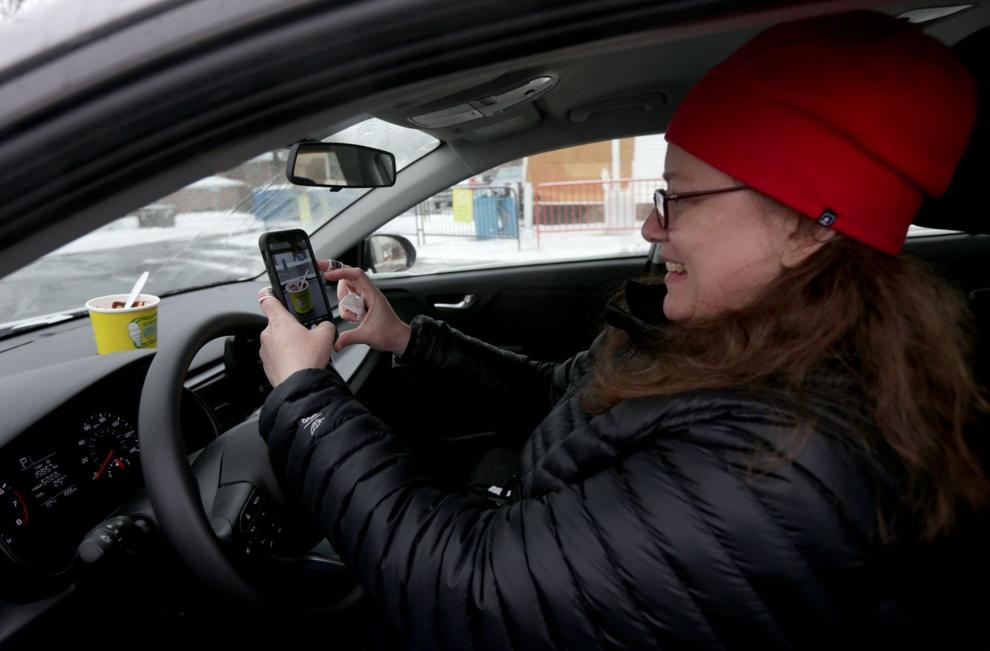 It's never too cold for Ted Drewes