ST. LOUIS • On any given day, nearly half of this city's fleet of 84 garbage trucks are out of service.
On some days, that number is even higher.
As a result, trash service has become spotty, with dumpsters overflowing and angry residents complaining of smelly garbage littering their alleys.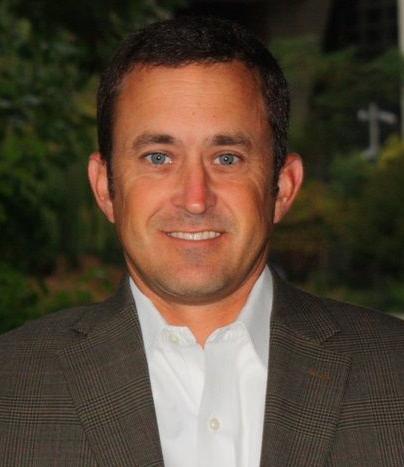 Basic math points to the problem. The city has 55 trash routes a day, but is running 40 to 45 trucks daily.
"When you don't have enough trucks, you don't have the ability to cover all those routes," said Streets Director Jamie Wilson, who oversees the refuse division.
The problem stems from years of budget challenges, and new trash trucks not making the final cut when city leaders approved annual spending.
As a result, the fleet includes trucks that are 18 years old. The average age of vehicles in the fleet is 10 years.
A year ago, the Board of Aldermen voted to increase monthly trash fees to $14, from $11, to bring in about $3.5 million more a year for trash service. About half of that was to be used to buy new trucks. As a result, the city got 13 new garbage trucks in the fiscal year that ended June 30. A 10-year plan calls for a total of 76 new trucks.
"It's a great achievement to get these, which gave an injection of life into our fleet," Wilson said.
But it's far from enough to overcome the problem.
"It's a challenge with older vehicles, keeping them running," Wilson said "There are 140,000 tons of solid waste collected per year, and the wear and tear on the hydraulics of the trucks is inherent with the job they are doing. These are $250,000 vehicles. It's a large amount of money for a big job."
While the city waits for a new shipment of trucks for this year, refuse workers struggle to keep up. Trash is being picked up on Sundays, and Wilson said his department is looking at ways to tweak schedules to cover more territory. The fleet is so short that trucks designated to pick up recycling are being used to pick up regular waste. But Wilson stressed that trash and recycling materials are not being mixed on the same route.
In April, trash pickup times were changed to start collections as early as 4 a.m. and continue until 8 p.m. That schedule, however, was taking a toll on workers, who were spending more time away from their families and having to drive down alleys in the dark, he said.
Mayor Lyda Krewson, who took office in April 2017 and appointed Wilson to his current position four months later, has made cleaning up the city a priority.
"The city is not as clean as it could be. It's not as clean as we want it to be," Krewson told the Post-Dispatch when the pickup times were adjusted in April. She has participated in two of this summer's Clean Sweep events led by Better Family Life. The nonprofit group partners with construction contractors and volunteers one weekend day a month to take down vacant buildings, pick up trash and mow vacant lots.
The increased trash fees also have been used to buy 100 infrared cameras, placed where complaints of illegal dumping are frequent.
Alderman Cara Spencer took to Twitter this week to express displeasure with trash collection, posting a photo of an overflowing dumpster sent to her by a resident in the 20th Ward, which includes Gravois Park and parts of Marine Villa and Dutchtown neighborhoods.
With so many trash trucks not working, she said, "it's no wonder our alleys look like this. We need to make room in our annual city budget for basic equipment maintenance. A decade of deferred maintenance does not smell good."
On Tuesday, Spencer told the Post-Dispatch there has been a recent uptick in the number of complaints about trash.
"It's just so bad. We've always had issues, but it's never been this bad."
Sheiley Lonzo, 61, lives on Iowa Street, in the Gravois Park neighborhood.
"They used to be good about picking it up," Lonzo said. But now dumpsters behind her house are overflowing.
"That smell be killing me. It's a bunch of frustration," she said.
On the other side of town, Alderman Brandon Bosley, Ward 3, said trash complaints are second only to crime in neighborhoods he represents, which include Hyde Park, St. Louis Place and College Hill.
The biggest complaint is that the dumpsters are in terrible condition. Another issue is that once emptied, they are placed back on top of trash that fell out.
"Then it rains, gets stuck to the ground forever and you have to power-wash it to get rid of it. It's definitely gotten worse," Bosley said.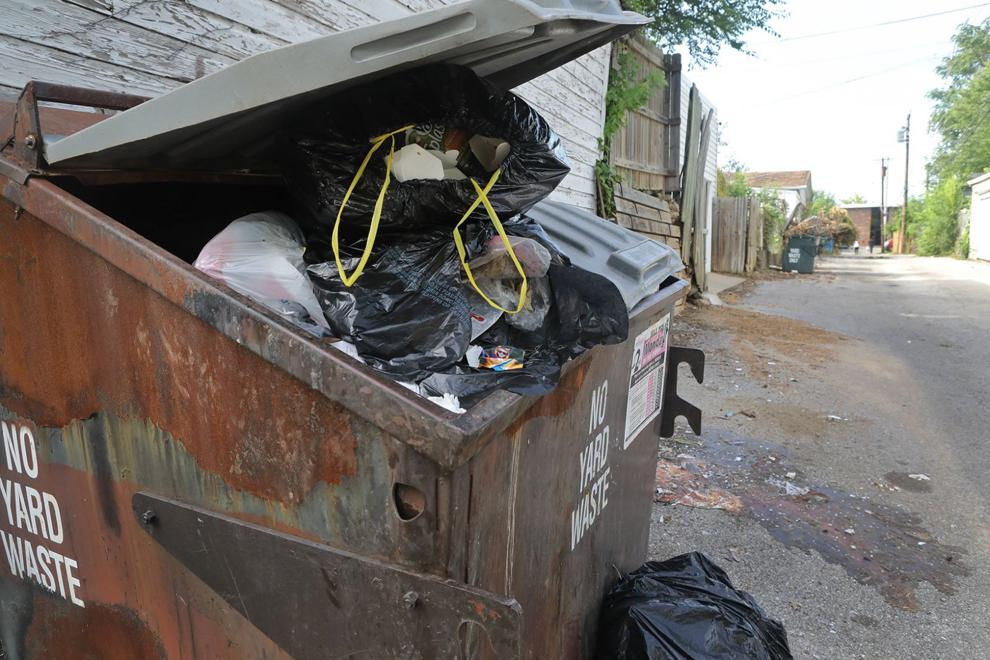 While this may appear to be a small issue, Bosley said, "it is big in people's minds. When you walk around in nothing but decay, your mind succumbs to decay." Bosley was referring not only to trash, but the high number of lots choked with weeds and illegal dumping in vacant buildings.
First Ward Alderman Sharon Tyus voted against the trash increase last year, saying then — and now — that residents should not be paying for service they are not getting. The city is seeing the scope of the issue by holding off on buying trash trucks, she said.
"It's a problem probably bigger than we knew," Tyus said. "They let this whole truck thing get out of hand."
Trash pickup services were once provided through the city's budget, at no additional cost to residents. That changed in 2010, when city leaders agreed to begin charging $11 a month to help cover the mounting costs.
Tyus said one way to improve trash service is by having aldermen loan, with interest, money to the city from their annual capital improvement budgets. Doing so, she said, would allow the city to get more new trucks on the streets faster.
But her concern is that the money would never be paid back, and the discretion aldermen have to make improvements in their wards would be greatly diminished.
"We can't let this city become one big trash bin," Tyus said. "It's going to become too much and make middle-class and working-class people look for other places to live."
Jose de Jesus Ortiz of the Post-Dispatch contributed to this report.