ST. CHARLES — Despite fewer than half of the teams showing up for the tournament, and living in a world where they're supposed to stay 6 feet apart, the kids played ball.
It wasn't exactly baseball weather, at 50 degrees and gray skies, and the games weren't exactly the same as parents and players are used to, but the Mother's Day Classic, held at Strehl Fields in Cottleville, was still a baseball tournament.
A parent yelled, "Good eye!" as a player at bat leaned in, but chose not to swing. Teenage girls ran the concession stand, looking bored. A bright red fleece Cardinals blanket flapped in the wind for a moment, before its owner, a proud parent, snatched it and wrapped it around her again.
Everywhere, there were signs of normalcy after weeks of life stuck in the house, awaiting news about COVID-19, the infection caused by the coronavirus that arrived in St. Louis in early March.
Because of the virus, the weekend tournament incorporated social distancing and sanitation measures.
The organizer, GameTime Tournaments, had a long list of rules regarding social distancing including: Players and coaches standing 6 feet apart; only three social-distanced kids in a dugout at once; no high-fives and no stealing bases, to name a few.
But at times, four or more boys could be seen grouped in the dugout. Coaches and players leaned together to conference, quickly, while a runner was at third base. The boys slid into bases, they tagged each other, they stole bases. Sometimes, the game of baseball demands, or encourages, social proximity. And sometimes, kids just want to have fun.
"I think we did our best, for having 12-year-old boys who don't always listen," said Kathy Tierney, 37, who was watching her son, Aiden, play.
Coach Dustin Griffith, 39, of the Illinois Black Sox, from the central Illinois area, said he was ecstatic when he got news that there would be a tournament to play in.
"I didn't think we would be playing this early," he said. "I think it's awesome that we got to play." His players have been working out at home to stay in shape and keep their arms healthy, he said, but it's not the same as coaching them in person.
On Sunday, Jason Worstenholm, 27, who helps run GameTime Tournaments with his dad, Rob, said most parents were complying with the rules, and he was surprised to hear no complaints from anyone about them. People fell into old habits occasionally, he said, and needed gentle reminders.
The tournament usually garners entries from about 180 teams, Worstenholm said. This year, about 50 teams ended up playing. Another two or three dozen teams would've played, but fields where they planned to play in Jefferson County got rained out.
In Cottleville, about 20 minutes west of St. Charles, the weather was just nice enough to sit outside on Sunday, especially if you had a personal bubble in the form of a plastic zippered pod. About half a dozen of the pods, which look like clear, zippered camping tents propped upright, were lined up along the outfield fence of one of the Strehl fields. Most were made by the brand Under the Weather.
COVID-19 didn't scare Stephanee Griffith, 39, into buying one of the pods, which are convenient given the social distancing guidelines. She actually bought one before the virus even arrived, she said, because her husband is a coach of the Illinois Black Sox team, and she had to find a way to corral Easton, her 2-year-old with wild blond curls and an even wilder sense of mischief, during games. Even with her daughter, Stevee, 8, to help her keep watch, the pod is necessary, she said.
The Griffiths were relieved to be back on the ballfield. Her husband's been itching to coach, and her son, Jackson, 12, itching to play. As she kept an eye on Easton, Stephanee and Stevee watched Jackson at bat. He got on base, and a couple of batters later, someone on the Black Sox hit a homer and cleared the bases. A nearby mom jumped out of her pod in excitement, and another announced that she'd started crying when the bases cleared. The moms cheered and rejoiced together.
"But no high fives," Stephanee Griffith said. "That's hard."
Youth baseball returns to area after coronavirus shutdown
Youth baseball returns to area after coronavirus shutdown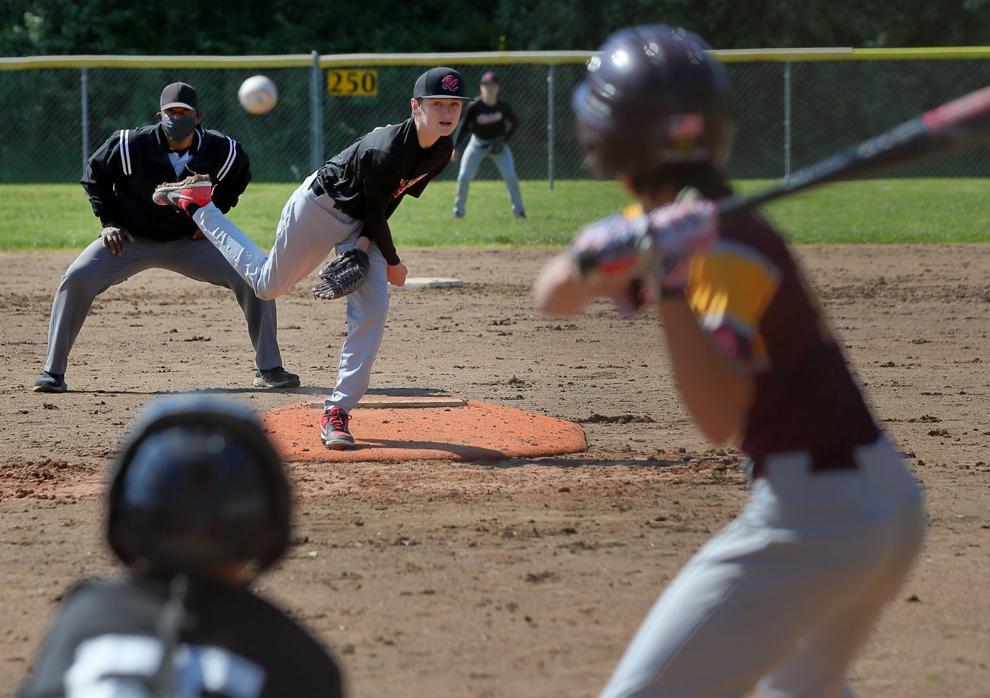 Watch Now: Area teams play baseball with social distancing guidelines
Youth baseball returns to area after coronavirus shutdown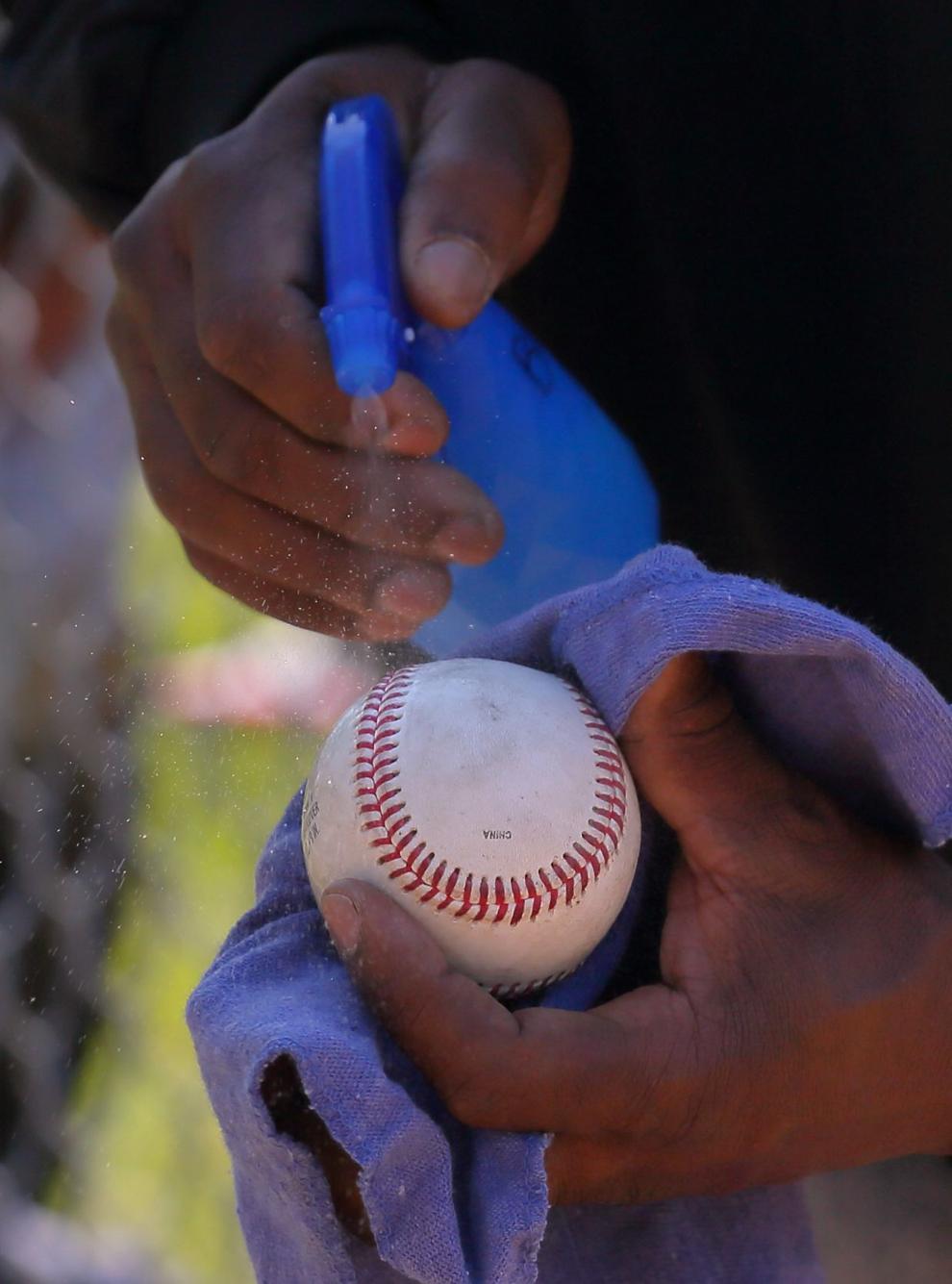 Youth baseball returns to area after coronavirus shutdown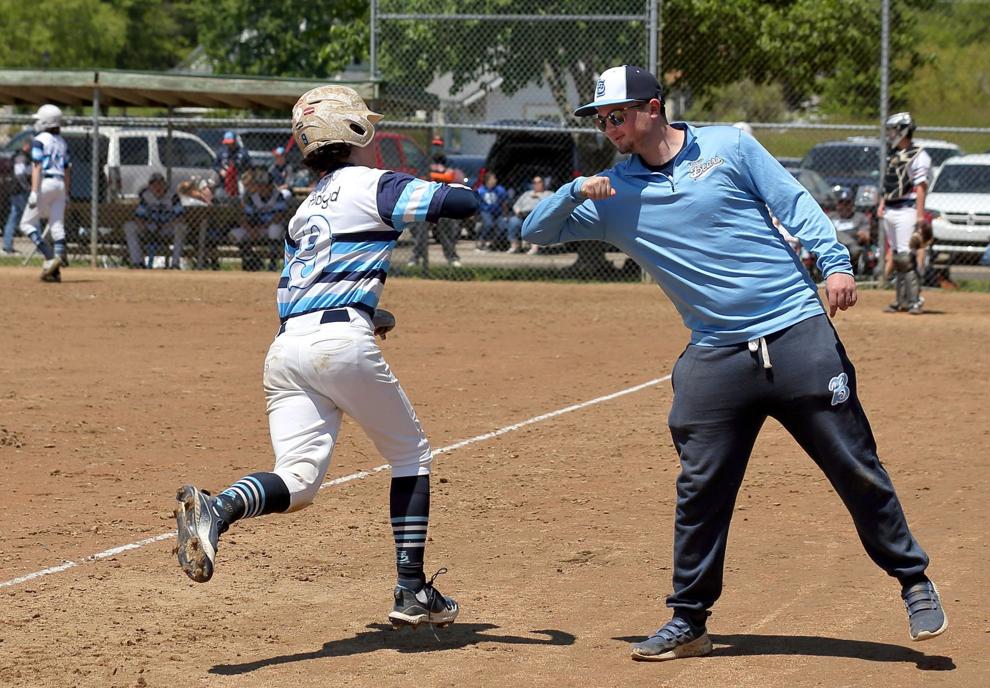 Youth baseball returns to area after coronavirus shutdown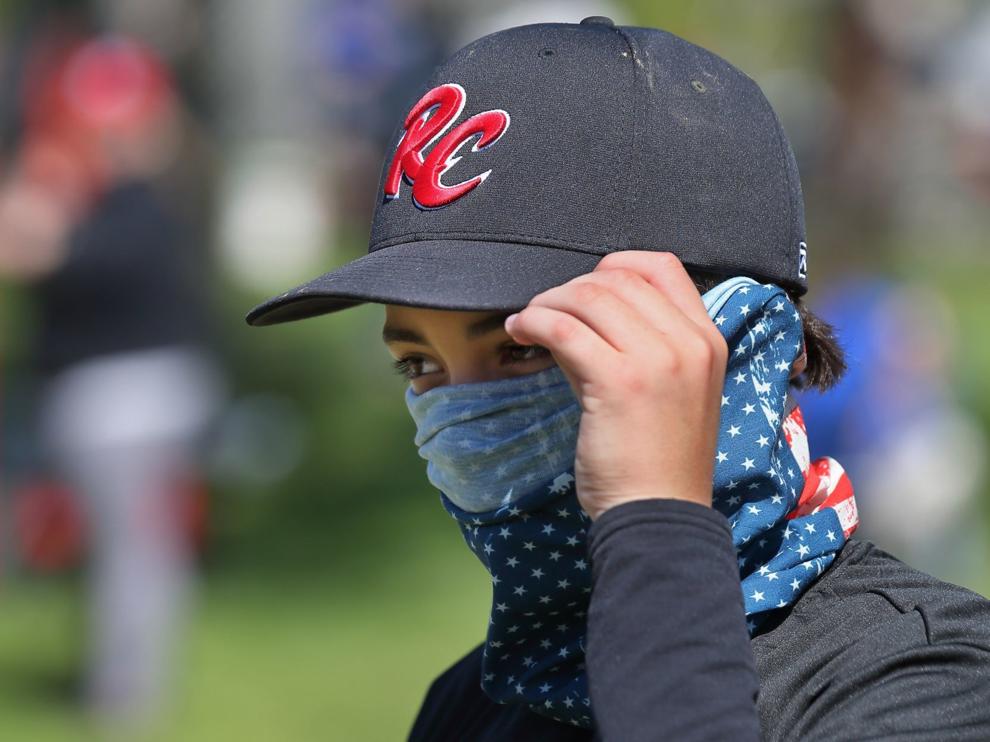 Youth baseball returns to area after coronavirus shutdown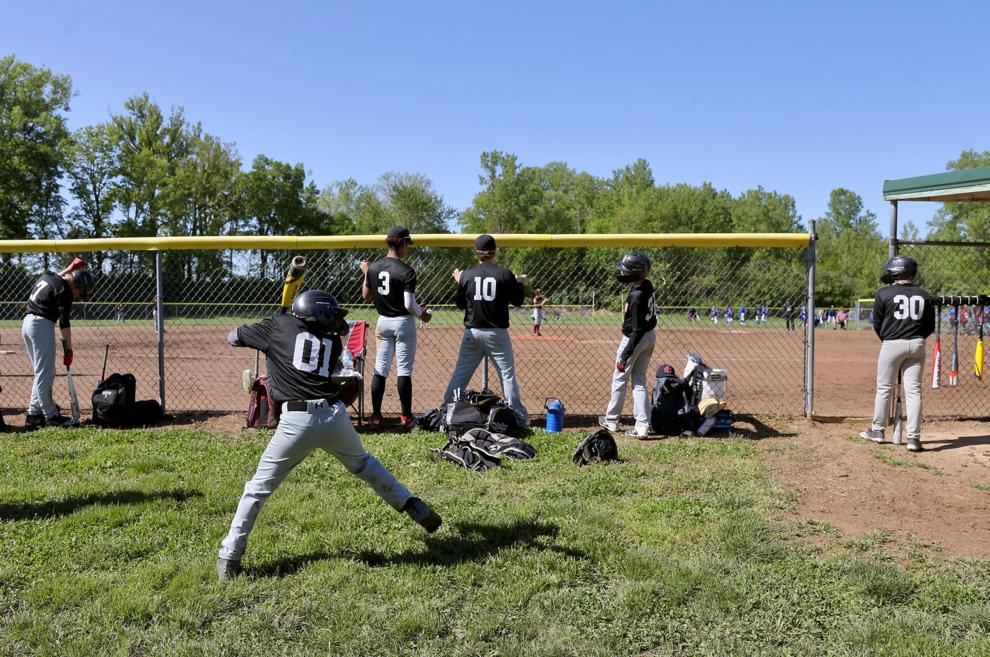 Youth baseball returns to area after coronavirus shutdown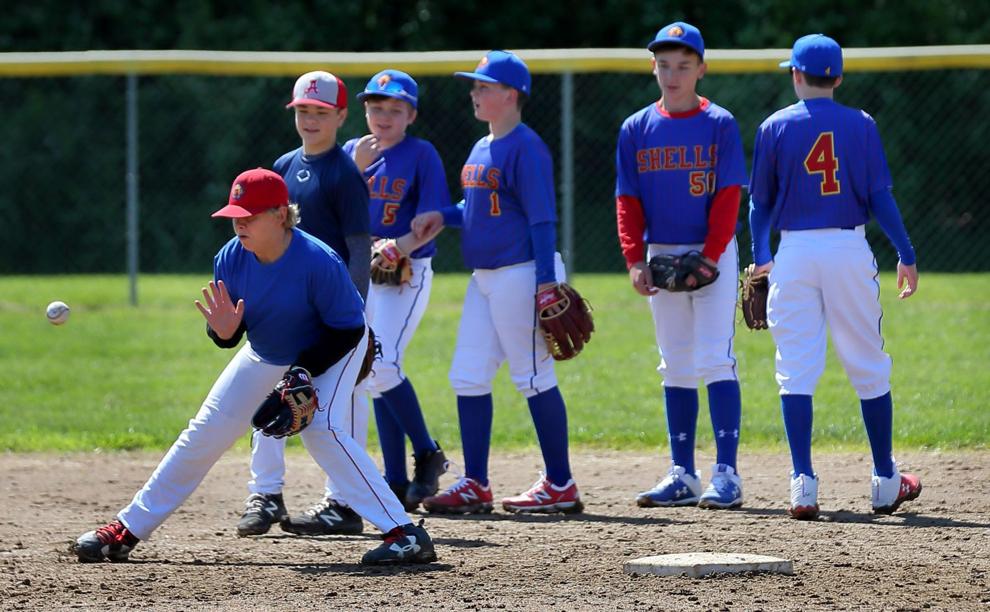 Youth baseball returns to area after coronavirus shutdown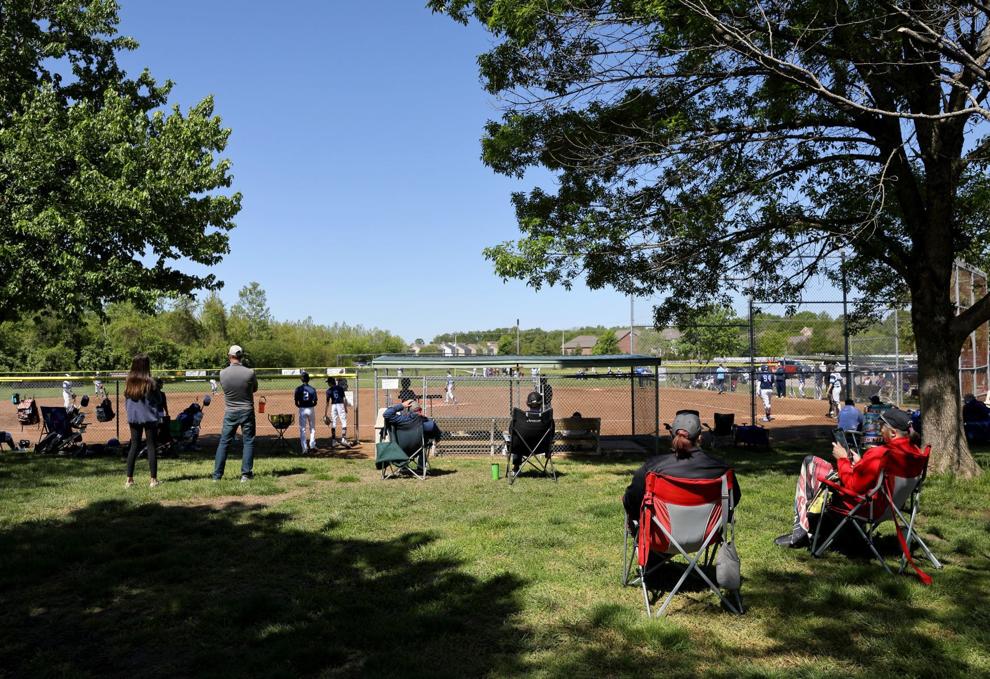 Youth baseball returns to area after coronavirus shutdown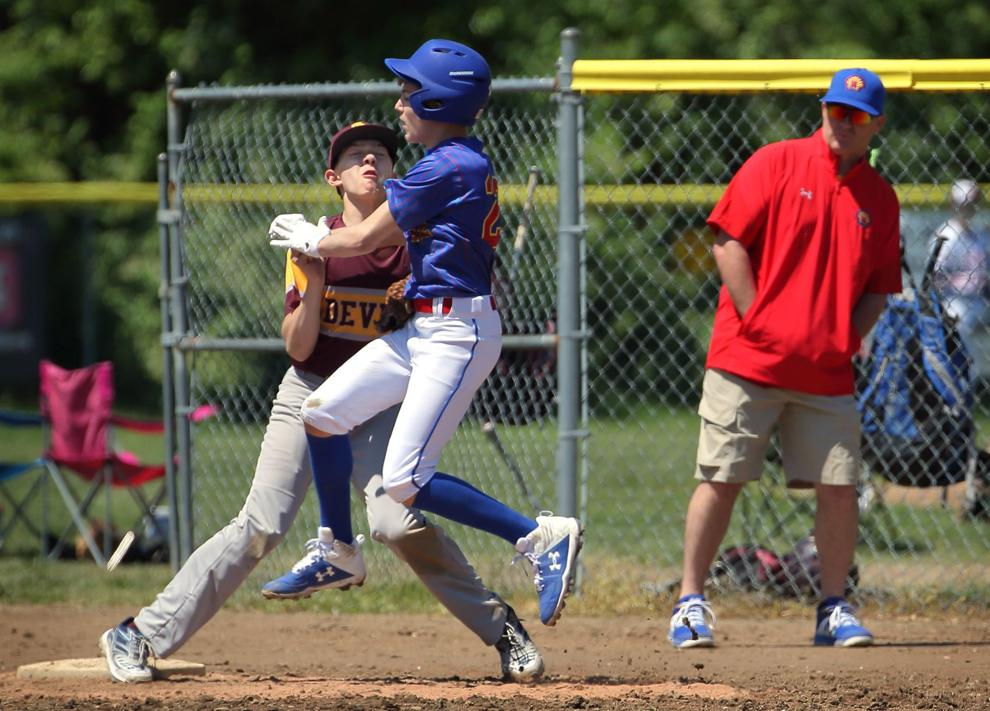 Youth baseball returns to area after coronavirus shutdown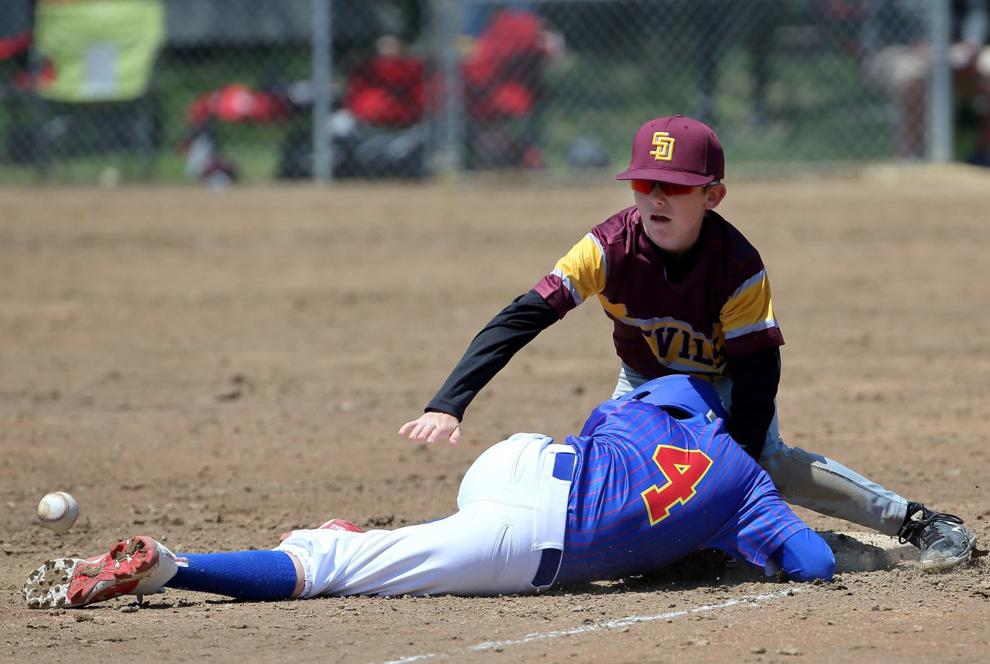 Youth baseball returns to area after coronavirus shutdown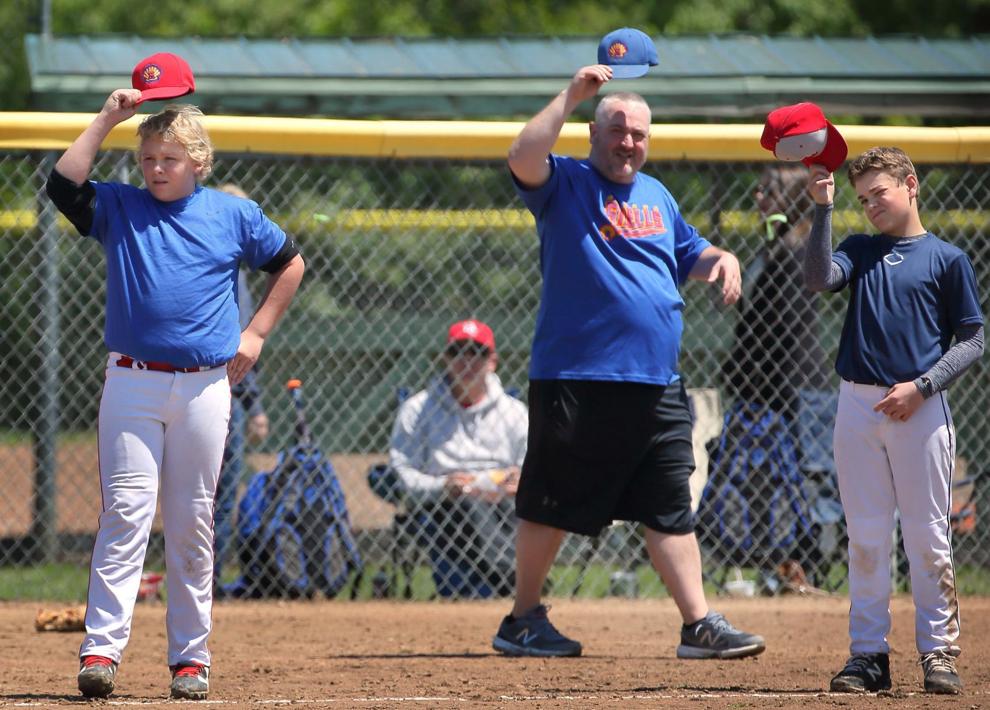 Youth baseball returns to area after coronavirus shutdown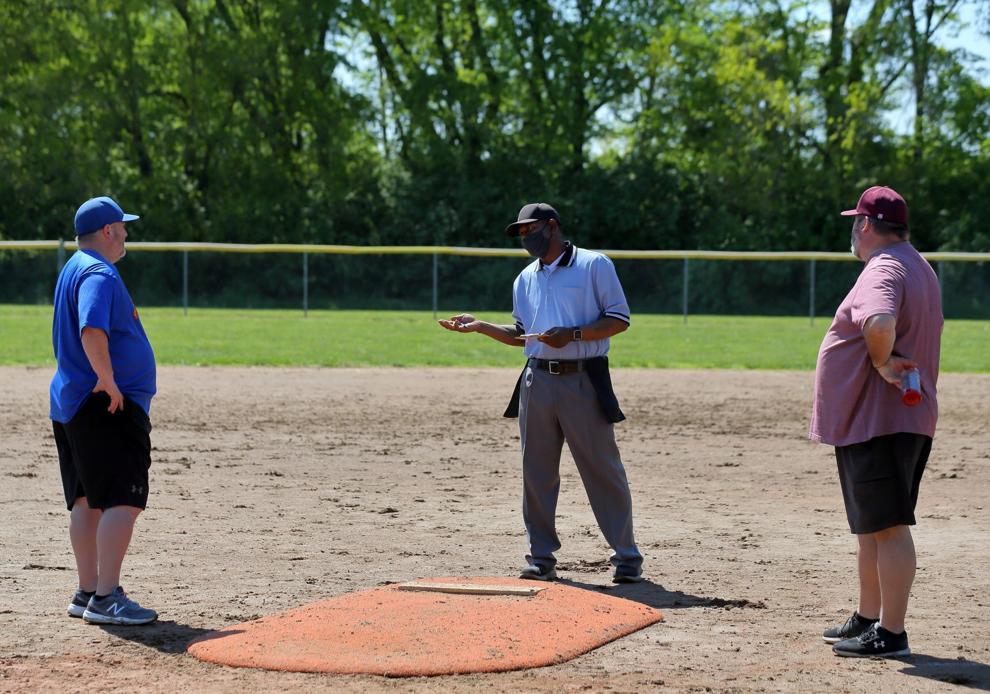 Youth baseball returns to area after coronavirus shutdown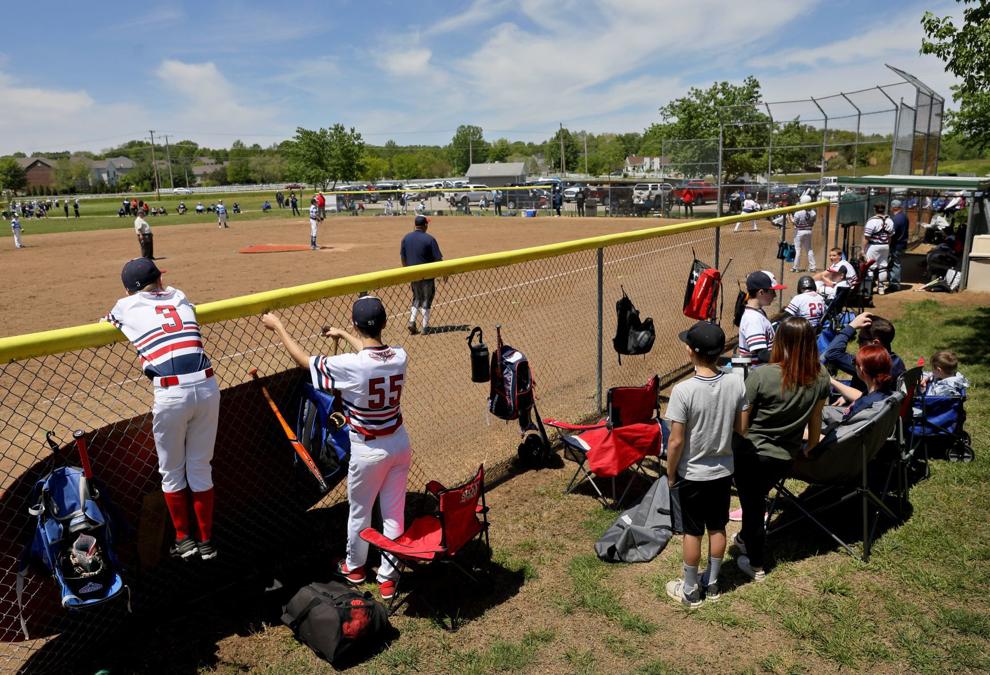 Youth baseball returns to area after coronavirus shutdown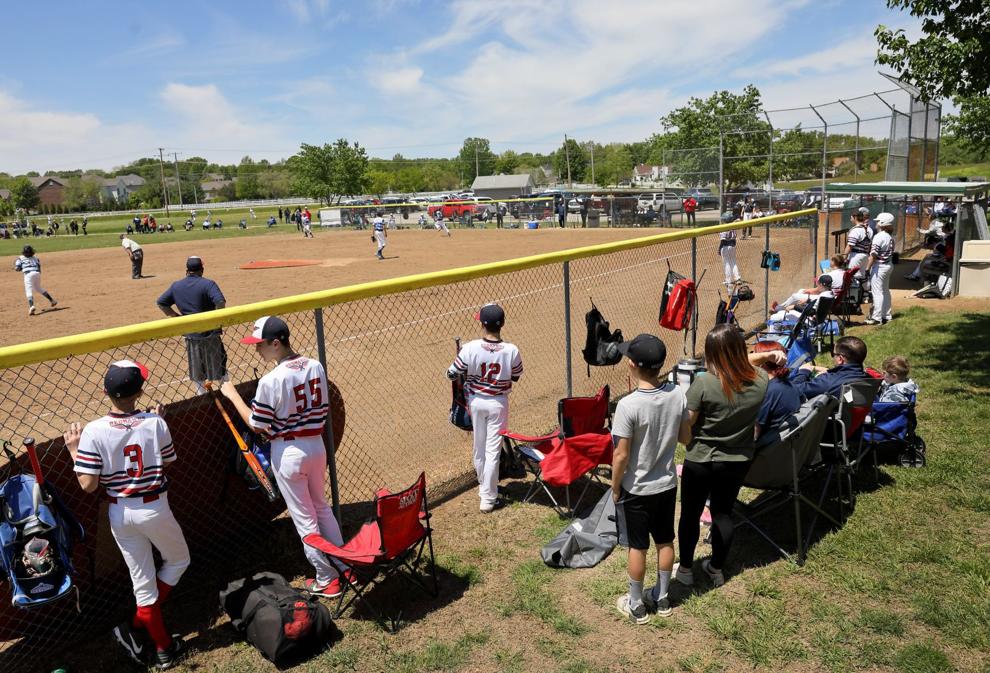 Youth baseball returns to area after coronavirus shutdown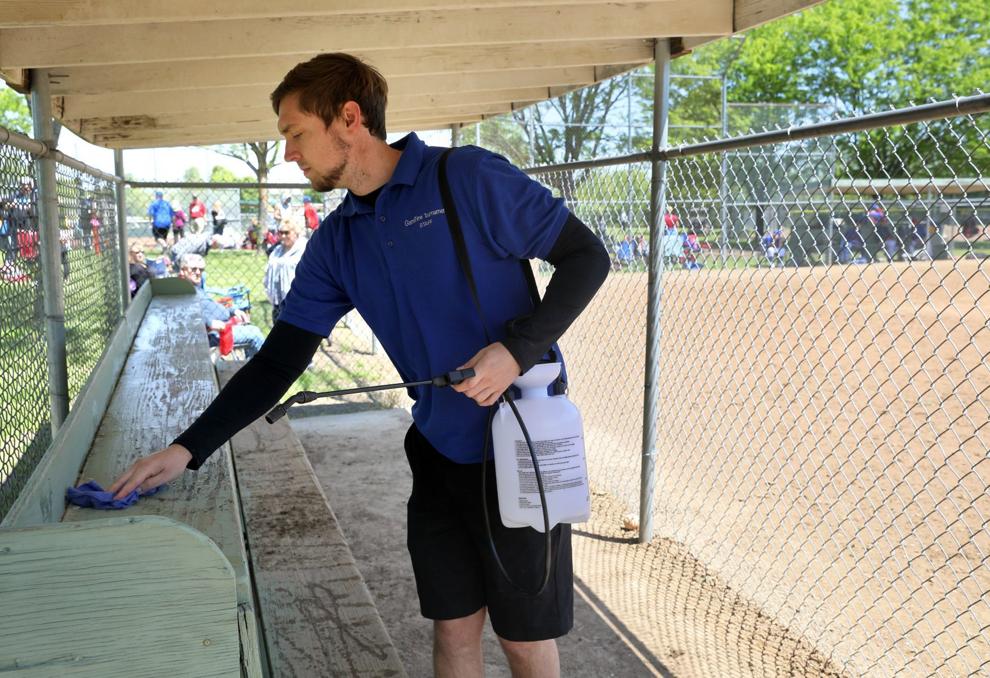 Youth baseball returns to area after coronavirus shutdown