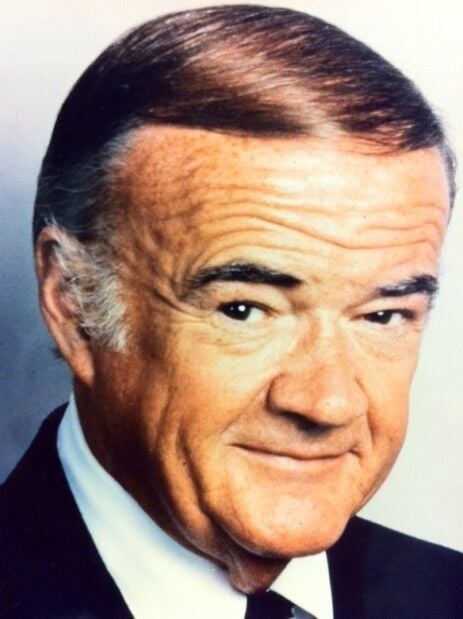 Michael J. Roarty, a retired marketing executive who helped build Anheuser-Busch brands into international powerhouses, died Saturday (March 16, 2013). He was 84.
Mr. Roarty had been debilitated by strokes in recent years, and had been in poor health. He suffered a heart attack at home in Town and Country on Friday morning and was taken by ambulance to Mercy Hospital in Creve Coeur, where he died on Saturday, his family said.
As vice president and director of marketing from 1977 to 1990, Mr. Roarty was credited with helping A-B more than double its U.S. market share to 43 percent from 21 percent.
In 1953, when he was in graduate school at the University of Detroit, Mr. Roarty had a job selling and promoting beer in Detroit's East Side taverns and stores. He became such a familiar figure to saloon keepers and other neighborhood characters that many called him ''Mr. Budweiser.'' They could not have known how prophetic that nickname was.
Mr. Roarty oversaw famous advertising campaigns, including, "Weekends were made for Michelob," "This Bud's for you," "Head for the mountains of Busch," and "Gimme a Light." He was inducted into the Advertising Hall of Fame in 1994.
"He could spot the ideas, guide the creative process and navigate it through the difficult approval process within a complicated corporate structure," said Bob Lachky, a former chief creative officer at A-B.
Mr. Roarty was a pioneer of sports marketing, branching out A-B's advertising complex from stadium signage to race car sponsorship to the Bud Bowl. He also is the executive who persuaded the brewer in 1980 to give financial support to a then-struggling all-sports network, ESPN. In 1993, The Sporting News named him the sixth-most powerful figure in American sports.
Lachky said Mr. Roarty's influence lasted long after his retirement.
"After he was gone, I still felt compelled to show him Super Bowl work we were about to debut next week. I'd take it over to his house and always loved getting his approval, more or less. Just a sense of 'Hey, I think this is great.' It really meant a lot to get Mike's concurrence."
Mr. Roarty is also remembered for A-B's "Know when to say when" campaign.
"Perhaps the single most inspired thing Mike did was invest in the future of his industry by addressing the problem of alcohol abuse proactively," said Keith Reinhard, an ad executive with DDB Needham Worldwide, in a video tribute to Mr. Roarty on the Advertising Hall of Fame website. "Mike initiated the 'Know when to say when' campaign, and what's more important, he spent against it as if it were a brand, and, by doing so, he made corporate responsibility a part of Anheuser-Busch's corporate image. Pretty brilliant, Mike."
Mr. Roarty was the son of Irish immigrants who ended up in East Detroit. His father, John Roarty, was active in Sinn Fein, the political party closely associated with the Irish Republican Army.
The A-B executive remained active in the Irish-American community throughout his life. In 1991, he was named Irish-American of the Year by Irish America Magazine. In 1994, Mr. Roarty was grand marshal of Dublin's St. Patrick's Day Parade; at the time, he was only the fourth American to have that honor.
He is survived by his wife of more than 58 years, Lillian; a son, Sean Roarty, of St. Louis; a daughter, Mary Santiviago, of Washington; and four grandchildren.
A visitation will be from 4 to 8 p.m. Wednesday at Bopp Chapel, 10610 Manchester Road in Kirkwood. A funeral Mass will be celebrated at 10 a.m. Thursday at St. Clement of Rome Roman Catholic Church, 1510 Bopp Road in Des Peres. Burial will be private.