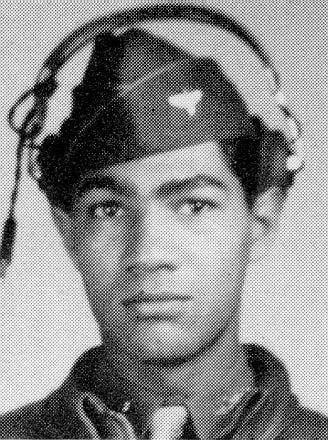 After nearly a year of successful missions, engine trouble forced Capt. Lawrence E. Dickson to parachute from his plane over Italy.
Dickson of Bronx, N.Y., graduated from flight training on March 25, 1943, at Tuskegee Army Air Field in Alabama. In December, he deployed to Italy with the 100th Fighter Squadron.
On Dec. 23, 1944, Dickson was part of a reconnaissance mission to Praha, Czechoslovakia, when engine trouble forced him to bail from his P-51 Mustang, nicknamed Peggin'.
"Capt. Dickson called to me over the radio and told me that he was about to bail out," 2nd Lt. Robert L. Martin wrote in a military report. "His canopy was jettisoned and the plane rolled over on its back. I did not see Capt. Dickson leave the plane and I was unable to observe a parachute because of the snow on the ground. Judging from the way in which the plane struck the ground, I do not believe the pilot (Dickson) was in the plane at the time of the crash."
Click on a name or map pin to learn more and see a video about each World War I and World War II cemetery. Also see
America's national cemeteries
.
World War I:
World War II: