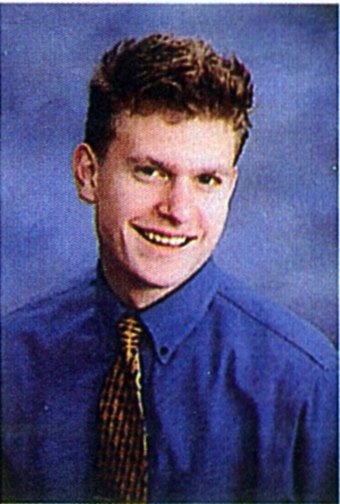 Marine Lance Cpl. Matt Clark thought about his mother when he filled out his emergency contact form before leaving for Iraq three months ago.
He wrote that he wanted his priest present if his mother had to hear the news dreaded by every parent of a child in the service.
On Thursday night, Msgr. Vernon Gardin accompanied three Marines to break the news that Clark was not coming home. That morning, at 8 a.m. St. Louis time, Clark, 22, was driving a vehicle when he was killed by a roadside bomb, Gardin said.
The word spread through a flurry of calls and e-mail among alumni and faculty members of Ladue Horton Watkins High School, where Clark graduated in 2002. He had transferred from Priory School at the end of his sophomore year and quickly became a key part of a close-knit drama club.
"He was a talented young man, " said Kurt Knoedelseder, who had been his theater director in high school and heard the news late Thursday evening. "It knocks the wind out of you."
Clark's friends described a creative and intelligent young man, who loved to hang out at coffeeshops and drive around in his car. Some were surprised when he decided to join the Marines after a few years at the University of Missouri at St. Louis.
"I couldn't believe he was going to do it, but there was no stopping him, " said Eden Newmark, who attended high school with him.
He had been kind of different from some of the drama kids - more conservative and very religious. And he had always been interested in the military growing up, Gardin said.
He followed his father into the Marine Corps.
In Clark's senior year, his father died of lung cancer. His mother could not be reached for comment Friday.
Gardin said Clark attended daily Mass during his summer leave. He had already served a tour of duty in Afghanistan and was making plans about the rest of his life, according to his girlfriend, Leah Nuetzel of New York. She said he was a writer. He was considering colleges and graduate school and wanted to study philosophy.
"He was probably the funniest guy I knew, " Newmark said. "He was the kind of person you stayed out with until 5 a.m. and didn't even realize it was late." He ate lunch in the theater class and found his niche with the drama club.
He had a role in "Oklahoma!" his senior year, at a time when his father was critically ill. Knoedelseder said the brothers and priests from Priory attended the production to show support.
Clark had met Gardin when he was a priest at St. Joseph Catholic Church in Clayton. He is now the vicar general for the Archdiocese of St. Louis.
"I buried his father, " Gardin said. Clark was an only child.
Funeral arrangements had not yet been made.
The Defense Department reported Thursday the death in Iraq of Maj. Gloria D. Davis and said she was of St. Louis.
Records showed that Davis lived in different parts of the country in recent years. Members of her family could not be reached Friday, and her connection to St. Louis was unclear.
The Defense Department said Davis was killed in a noncombat-related incident in Baghdad.