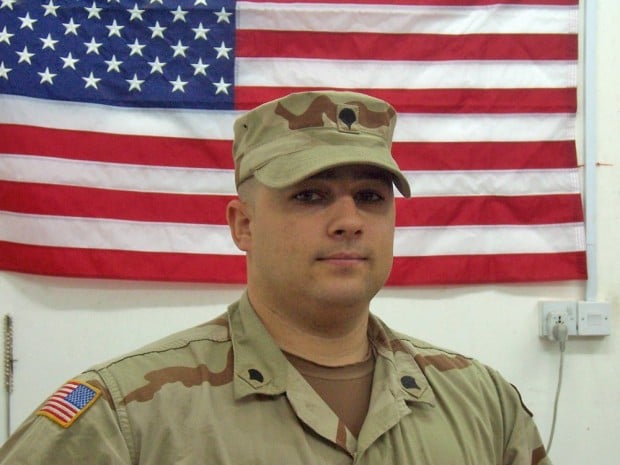 Two Illinois soldiers were killed Friday in a bomb blast in Kandahar, Afghanistan, the Illinois Army National Guard said.
Sgt. Joshua Melton, 26, of Germantown, and Sgt. Paul Smith, 43, of East Peoria, died Friday after their vehicle hit an improvised explosive device, the National Guard said. Two other soldiers were hurt in the blast.
Germantown is about 45 miles east of St. Louis.
Melton, a graduate of Central Community High School in Breese, was on his second deployment after serving in Iraq from December 2004 to March 2006, the National Guard said.
Smith was a 1984 graduate of East Peoria Community High School and has been with the National Guard since 1993. It was his third deployment, having served in Iraq twice since 2003.
They had been serving in Afghanistan since October as part of the 33rd Infantry Brigade Combat Team, assigned to protect teams training police officers.
"Staff Sgt. Melton and Sgt. Smith were true patriots, answering the call to duty and supporting their fellow soldiers during multiple deployments," said Maj. Gen. William Enyart in a news release.
Melton got married in 2006 and was planning to retire from the Army this fall to raise his 16-month-old daughter, Aubrey, according to his brother Dustin Melton, 27, of Aviston, Ill.
"He lived for the Army until he had a little girl," Melton said. "There wasn't a moment he wasn't talking about her and wanting to be with her."
Dustin Melton said his brother enlisted a year before graduating from high school and had always wanted to serve in the military.
Funeral arrangements are pending.