JEFFERSON CITY • John Diehl spent five years carefully climbing the leadership ladder in the Missouri House, culminating in his election by Republican colleagues as speaker in January.
It all crumbled in about 28 hours.
Diehl, 49, announced Thursday that he was resigning both the speakership and his legislative seat, a day after the Kansas City Star's website reported that he had exchanged sexually charged messages with a college freshman who worked as a legislative intern.
Calling the messages "a serious error in judgment," Diehl, R-Town and Country, said in a statement that he was "willing to face the consequences" and leave public office.
Richardson's nomination will be put to a vote of the full House on Friday, but that's just a formality because Republicans overwhelmingly control the chamber. Friday is the final day of the legislative session.
The intern involved in the texting, Katie Graham, 19, of Joplin, released a statement Thursday evening identifying herself, thanking her supporters and expressing hope that the internship program would survive.
"I want to thank everyone who has reached out to me during this difficult time," Graham said. "Your support means a lot. This is extremely difficult for both families, and I hope everyone can begin the healing process. I strongly support the Missouri Capitol internship program, and hope it remains a positive experience for other students in the future."
Thursday's dramatic events added to the gridlock that already had halted legislative business heading into the final day. Senate Democrats have entombed all remaining legislation in a filibuster. The Democrats are protesting a procedure that Senate Republicans used to pass a "right-to-work" law.
Stuck in the impasse: a bill renewing crucial health care provider taxes that will expire later this year. The taxes are used to draw matching payment from the federal government for the state's Medicaid program.
On Thursday, the House did no business other than to convene and adjourn twice. Diehl announced his resignation about 1:40 p.m.
"For the good of my party, the caucus, and this state, I'm not going to further jeopardize what we have accomplished this year and what can be accomplished in the future," he said.
Reports linking Diehl to the intern had been circulating in the Capitol for several weeks, since Missouri Southern State University in Joplin pulled its four interns from the Capitol because of unspecified issues.
On May 1, Diehl agreed to meet with the Post-Dispatch to talk about the allegations at the Clayton office of his political consultant, David Barklage. But despite a staff member's promise that Diehl would speak for publication, he refused.
The texts showed a "flirty rapport and suggest an intimacy" between the two, the newspaper reported. Shortly after that story went online, Diehl left the House dais.
Republican lawmakers had publicly refrained from criticizing Diehl. As they filed out of a closed caucus on Thursday, most did not want to speak, pushing through the throng of reporters without making eye contact.
Rep. Kevin Engler, R-Farmington, however, said he thought Diehl "did the right thing" by resigning.
In a statement, Gov. Jay Nixon, a Democrat, said Diehl's resignation was "an appropriate and necessary step."
"Our thoughts go out to the families who have been affected by the speaker's conduct," Nixon said. "I look forward to working with the next speaker to restore the public trust and continue building a brighter future for our state."
In his statement Thursday, Diehl again offered little detail, but repeated his apology.
"It was wrong, and I am truly sorry," Diehl said in the statement. "Too often we hear leaders say they're sorry but are unwilling to accept the consequences. I understand that, as a leader, I am responsible for my actions, and I am willing to face the consequences."
Democrats had been gathering signatures on a petition to force a vote on whether Diehl should be the speaker. Earlier Thursday, freshman Rep. Lauren Arthur, D-Kansas City, said that Diehl's problems were "a bigger issue than just a personal failing."
"This is a person who's in a position of power and engaged in an inappropriate relationship with a subordinate," Arthur said. "She's not here and he is. So I think it's an abuse of the institution and not just a personal failure."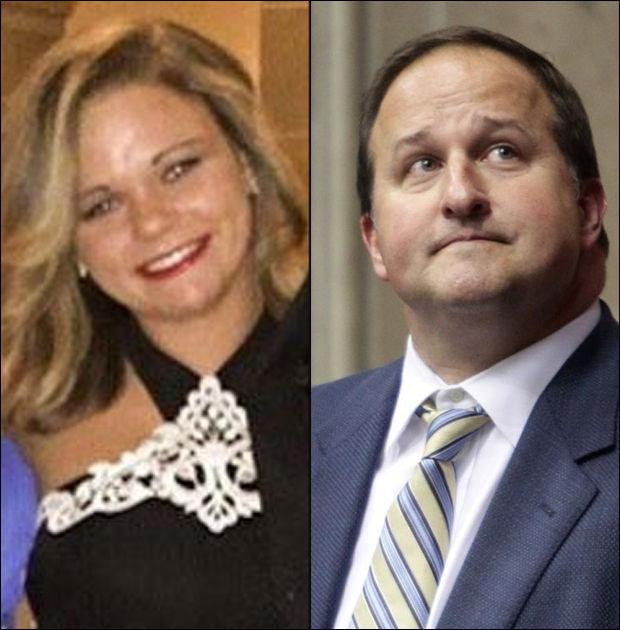 But even if the allegations against Diehl are true, sexual harassment would be difficult to prove, St. Louis employment attorneys said on Thursday, judging from the information that has been made public.
There has to be some on-the-job consequence in order to bring a sexual harassment suit, several said — in the most extreme case, for instance, quitting or losing a job.
But it's not even clear the intern was employed. Missouri Southern State University has previously said interns received 12-hour tuition scholarships and stipends for living expenses, as well as course credit. The House chief clerk said the House does not pay the interns.
The critical question, said attorney Jerome Dobson, is whether Diehl's conduct was unwelcome. "From what I've reviewed, there's no indication it was," Dobson said. "In fact, it certainly appears there's an element of welcomeness to it."
The tone of the text messages, however, could be misleading, said attorney Mary Anne Sedey. "I've certainly seen situations where somebody plays along to hold onto a job, or to get a promotion," she said.
It would also be difficult, said attorney Ken Chackes, for the intern to sue the university under federal discrimination laws. An attorney would have to prove the university knew Diehl was sending the texts, and didn't act to stop him, had been warned he might, or was "otherwise deliberately indifferent to the student's safety."
Diehl, a real estate attorney, is leaving what many consider the second-most powerful job in state government. Republicans said he had been a strong leader who was adept at bringing people together.
"I never felt any pressure to vote a certain way," said Rep. Paul Fitzwater, R-Potosi.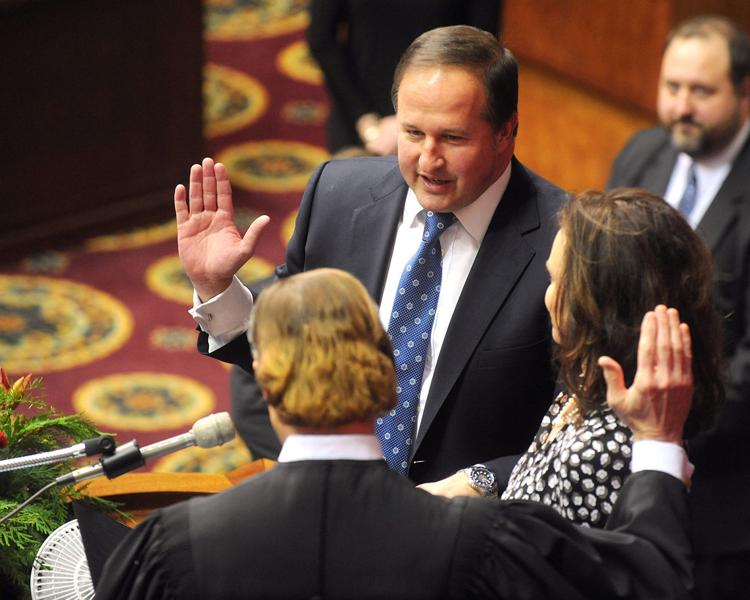 Diehl had been chosen as speaker in January and was first elected to the House in 2008. He is married and has three children.
He served as majority leader before becoming speaker. In that role, he traveled around the state, raising millions of dollars to build the GOP majority. In the last five years, Republicans have picked up 30 House seats.
U.S. Sen. Roy Blunt called Diehl "an effective leader with significant accomplishments for our state."
"He made a mistake, and has apologized," Blunt said. "He made the right decision today."
Known as a shrewd deal-maker, Diehl led the successful override of the governor's veto of a congressional redistricting plan in 2011 and an income tax cut in 2014.
Before he resigned, Republicans stressed that the decision was up to him.
"I'm not going to condemn the guy," said freshman Rep. Nick King, R-Liberty. "I'm a Christian. I believe we shouldn't be throwing stones in glass houses."
David Hunn and Alex Stuckey of the Post-Dispatch contributed to this report.