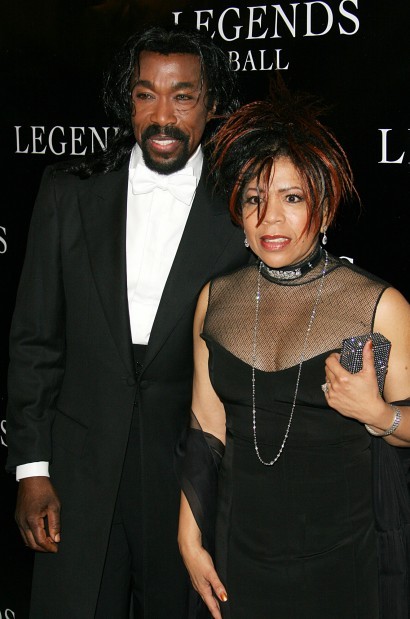 Nick Ashford, who with Valerie Simpson, his songwriting partner and later wife, wrote some of Motown's biggest hits, such as "Ain't No Mountain High Enough" and "Ain't Nothing Like the Real Thing," died Monday (Aug. 22, 2011) at a hospital in New York City.
Mr. Ashford, 70, had throat cancer and was undergoing treatment. He lived in Manhattan.
One of the primary songwriting teams of Motown, Ashford & Simpson specialized in romantic duets of the most dramatic kind, professing the power of true love and the comforts of sweet talk.
In "Ain't No Mountain High Enough," from 1967, their first of several hits for Marvin Gaye and Tammi Terrell, lovers in close harmony proclaim their determination that "no wind, no rain, no winter's cold, can stop me, Baby," but also make cuter promises: "If you're ever in trouble, I'll be there on the double."
Gaye and Terrell also sang the duo's songs "Your Precious Love," "Ain't Nothing Like the Real Thing" and "You're All I Need to Get By."
Diana Ross sang their "Reach Out and Touch Somebody's Hand," and when she rerecorded "Ain't No Mountain High Enough" in 1970, it became the former Supreme's first No. 1 hit as a solo artist.
Nickolas Ashford was born in Fairfield, S.C., and raised in Willow Run, Mich. He got his musical start at Willow Run Baptist Church, singing and writing songs for the gospel choir.
He dropped out of college and moved to New York, where he tried but failed to find success as a dancer.
In 1964, while homeless, Mr. Ashford went to White Rock Baptist Church in Harlem, where he met Simpson, a 17-year-old recent high school graduate who was studying music. They began writing songs together, selling the first bunch for $64. They married in 1974.
In addition to his wife, among the survivors are two daughters, Nicole and Asia; three brothers, Paul, Albert and Frank; and his mother, Alice Ashford.