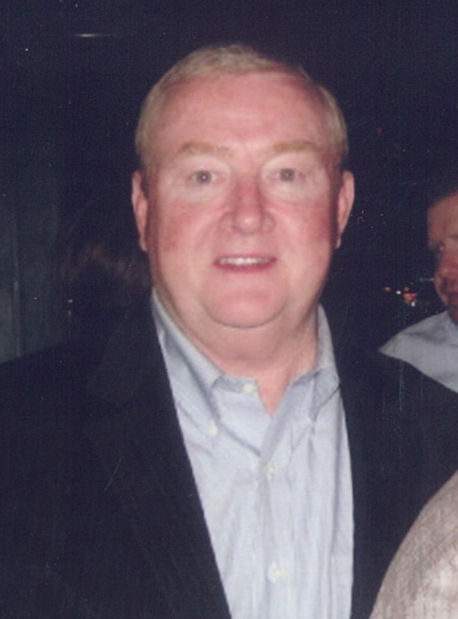 Jim Parrott was 9 years old when he started riding his bicycle from his home in St. Louis Hills in south St. Louis to work at the then-new Farotto's Italian Restaurant and Pizzeria on Manchester Road in Rock Hill.
It was a long ride across town to mid-St. Louis County, where he had found a job washing dishes and busing tables.
Mr. Parrott, who died this week at age 66, worked at Farotto's the rest of his life. By the time he had graduated from Affton High School, he was working there full time. By age 24 he was a part-owner.
The restaurant got its start with baseball players. Betty and Lou Farotto, Mr. Parrott's sister and brother-in-law, opened the pizzeria in 1956.
Farotto had played minor league baseball with Joe Garagiola and Red Schoendienst. He started the restaurant with his wife after he banged up his knee and couldn't play ball.
Farotto's has remained something of a favorite with ballplayers.
The owners also claim to have been the first here to make St. Louis-style thin-crust pizza. Imo's, a larger competitor, didn't open its first pizza parlor until 1964, the company's website says.
"Most people think Imo's was the original, but my uncle opened eight years prior to his kickoff," said Mr. Parrott's son, Jeff Parrott of Brentwood, who helps run the family business.
The original Farotto's in Rock Hill is a relatively tiny place, popular for pizza and large pasta portions. The restaurant survived a fire in 2001.
In 2004, Mr. Parrott and his family opened a second, more upscale restaurant, Villa Farotto, in Chesterfield Valley.
That same year, Gourmet magazine cited the original Farotto's, which remains open, in an article titled, "Where to eat right now in 30 American cities."
Mr. Parrott married Linda Kraemer in 1970. They were sweethearts at the old Epiphany Grade School in south St. Louis, their family recalls.
Mr. Parrott grew up the youngest of four children. He was about 10 when his father, a concrete worker, died from liver cancer. Their mother reared the children.
His family remembers him as "one of the innovators of provel cheese on the thin St. Louis-style pizza and the square cuts that we are currently infamous for."
The restaurant ships its pizza and toasted ravioli to customers across the country.
James Carol Parrott died Sunday (Oct. 13, 2013) at home in Fenton. He was diagnosed last month with bile duct cancer, his family said.
Visitation will be 3 to 8 p.m. today at the Great Hall of Ambruster Chapel, 6633 Clayton Road in Clayton. The funeral will be at 10 a.m. Friday at St. Gabriel the Archangel Catholic Church, 6303 Nottingham Avenue.
Survivors, in addition to his son and his wife of 42 years, include two daughters, Lisa LaRuffa of Ballwin and Lindsay Parrott of Fenton; a brother, Bob Parrott of Affton; and five grandchildren.
Michael Sorkin is a reporter at the Post-Dispatch. Follow him on Facebook.