Patricia C. McKissack circled the world in her dozens of children's books, exploring everything from supernatural tales to African customs to 19th-century whaling. But she died only a few miles from home, four years after the death of her beloved husband and co-author.
Her heart stopped, her son said, but "in a way, I think my mother died of a broken heart." Fredrick McKissack Jr. said his mother and father were "best friends and partners. When Dad died, the life drained from her. She tried to keep her spirits up and was coming up with ideas for new books, but she wasn't the same."
Mrs. McKissack, 72, of Chesterfield, collapsed Friday (April 7, 2017) at a Westport Plaza restaurant where she was having a casual dinner with Fredrick McKissack Jr., the eldest of her three sons. She was taken to DePaul Hospital, where she was pronounced dead of cardio-respiratory arrest. A few years ago, lung problems had led to a diagnosis of myotonic dystrophy.
Among the most prolific children's authors on African-American history, folklore and stories, Patricia and Fredrick McKissack published more than 100 books and won multiple honors, including a Newbery Honor and nine Coretta Scott King Author and Honor awards. In 2014, their work was recognized for its lasting contribution to literature with the Coretta Scott King-Virginia Hamilton Award for Lifetime Achievement.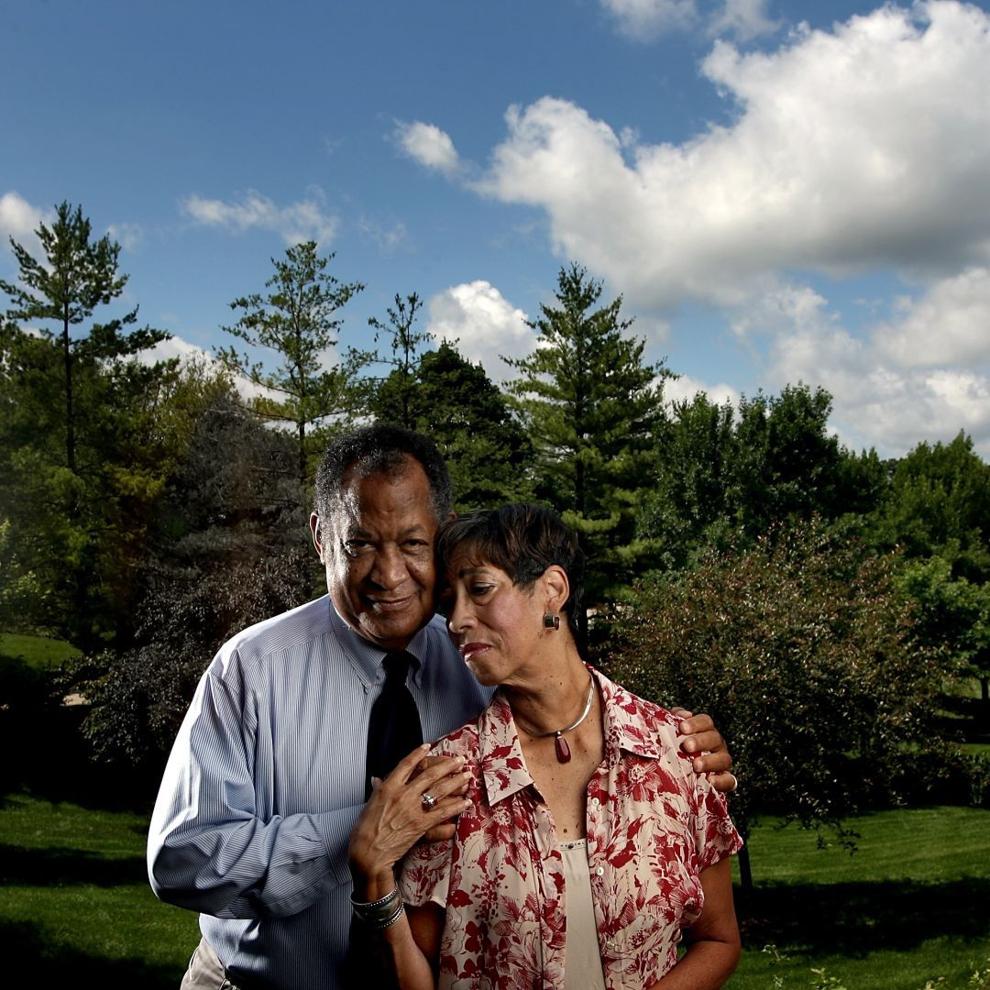 The pair shared a "missionary zeal" to write about African-American characters "where there hadn't been any before," Fredrick McKissack Jr. said Monday.
They were at the vanguard of creating diversity in children's literature, not just regarding race but also in terms of geographical settings and social consciousness, he said. The McKissacks' books broadened the African-American experience, he said: "Not all Southern characters were sharecroppers. They loved that black kids would get a part of history they hadn't learned." And they also received letters from white students equally interested in their nonfiction and fiction.
"St. Louis, and the entire children's book world, have lost a literary treasure," said Patty Carleton on Monday. Carleton retired this month as longtime director of youth services with the St. Louis Public Library.
Carleton, who is on the Virginia Hamilton award committee and knew Mrs. McKissack as a friend, said the writer "experimented with poetry, science fiction, beginning readers, historical fiction — with remarkable success. Her goal was to provide reading material for every child, no matter their age or interest."
Mrs. McKissack was probably best known for "The Dark-Thirty: Southern Tales of the Supernatural," which won a prestigious Newbery Honor and the King Author Award in 1993. That same year, she and her husband also won a King Honor for "Sojourner Truth: Ain't I a Woman?"
"Flossie and the Fox," Mrs. McKissack's first picture book (1986), has been translated into at least a dozen languages, her son said. At least one other picture book, "Stitchin' and Pullin': A Gee's Bend Quilt," was translated for the stage and produced in St. Louis.
In February, she told the Post-Dispatch that her favorite song in the book was "He's Got the Whole World in His Hands": "I still to this day love that song. I think it's the words and 'the little bitsy baby in his hands.' It helps me to see God not as the vengeful, smoking, angry God who could disintegrate the whole world in a minute. No, God is loving, gentle and even though huge and powerful, could just hold you in the palm of the hand, and you're safe. As a child I could just visualize this."
Mrs. McKissack was born in Smyrna, Tenn., on Aug. 9, 1944, the daughter of Robert and Erma Carwell. She spent much of her childhood in Kirkwood and was the only African-American student in her sixth-grade class at Robinson School. She fictionalized some of her story in 2007's "A Friendship for Today," which took place in 1954 "Kirkland."
Plots like a false accusation of thievery and a dinner at a segregated restaurant (the prize for a spelling contest) were based on Mrs. McKissack's life.
She had said the book paid tribute to a teacher and principal she knew at Robinson: "I could not have survived if it had not been for the two of them."
Her family later moved to Nashville, Tenn., where she attended high school. She graduated high school at 16, having skipped a grade.
She met her future husband as a student at Tennessee A&I State University. In 1965, they moved to the Skinker-DeBaliviere neighborhood and there raised their three sons, living for many years on Pershing Avenue.
Mrs. McKissack, who earned a master's degree at Webster University, taught English at Kirkwood's Nipher Junior High School, then became a children's book editor at Concordia Publishing.
About 1980, though, she told her husband that she wished she could write books and she quit her job as a book editor. Fredrick McKissack, a civil engineer who once owned a general contracting company, would soon follow her.
Both loved reading and had books all over the house. In 1995, they moved to Chesterfield, where their library held two desks. Fredrick McKissack would usually do research, primarily for nonfiction, and Mrs. McKissack was in charge of writing.
After he died in 2013, she told the Post-Dispatch that although her name was the only one on most of the fiction titles, "We never separated them," she said. "We were a team."
Her son said that his father would insist on researching precise details, such as the weather on a particular day decades ago, and Mrs. McKissack said that information improved her writing.
For "Black Hands, White Sails," a book about black whalers, the authors went to the East Coast and learned more "about sailing than any two people who didn't have a sailboat," Fredrick McKissack Jr. said.
They did not go into writing for money, he said, but their success meant the McKissacks indulged their interest in traveling, going places such as Turkey, Greece, Africa and the Baltics.
Survivors include a brother, Robert Nolan Carwell of Las Vegas, and a sister, Sarah Stuart, of Nashville; three brothers-in-law, Moses Andrew McKissack of St. Louis, William McKissack of Nashville and David Stuart of Nashville; three sons, Fredrick Jr. of Fort Wayne, Ind.; John McKissack of Memphis, Tenn., and Robert McKissack of St. Louis; four grandsons; and a granddaughter.
Funeral arrangements are pending through Reliable Funeral Home, 3948 Washington Boulevard.