Agnes Wilcox, the actor and director who took theater behind bars when she founded Prison Performing Arts, died Monday (Aug. 28, 2017) in Canada, where she and her husband were vacationing.
The couple, who celebrated their 47th anniversary last week, visited Canada almost every summer, said Bob Wilcox, a longtime St. Louis theater critic. He is co-host of "Two on the Aisle" on HEC-TV.
They built the trip around the Shaw Festival at Niagara-on-the-Lake. But first, he said, they liked to find a little place just to relax on the water. This year they went to Greater Fort Erie, Ontario, near Buffalo, N.Y.
On Monday, Mrs. Wilcox went for a swim; later, her body was found at the edge of the water. "It's very puzzling," her husband said. "She was a very good swimmer, and she seemed to be in great shape. She seemed fine, just fine. We were having a wonderful time."
Mrs. Wilcox, 70, was a major force on the St. Louis theater scene for years. More than 30 years ago, the University City couple moved here from New York to teach, she at Webster University and he at Blackburn College. In the 1980s, she founded The New Theatre — known as TNT — which concentrated on contemporary plays. It quickly established itself in the burgeoning "off-Broadway" movement here.
Along with such memorable productions as "Smoke on the Mountain," which ran for an astonishing 17 weeks, and "Love! Valour! Compassion!," TNT set up a special project to work with prisoners around Missouri. When TNT folded in 1999, Mrs. Wilcox turned her full attention to theater performed, and sometimes created, by incarcerated men, women and youths.
"I've known Agnes since our days at the University of Wisconsin," said Steven Woolf, artistic director of the Repertory Theatre of St. Louis. "She was whip-smart, with an indomitable spirit.
"Agnes filled any room she was in with joy. She charted new territory in St Louis … (with) TNT and Prison Performing Arts. Our theater community will be bereft with this loss."(tncms-asset)20de79ba-335e-585a-84b4-db2715452e7f[1](/tncms-asset)
Her work brought her wide recognition. In 2015, the St. Louis Theater Circle gave her its special award for the body of her work, and in 2016 the Arts and Education Council of Greater St. Louis gave her its award for lifetime achievement.
"Hamlet" sounds daunting, but Mrs. Wilcox said it turned out to be the perfect choice.
At first, she wasn't sure what kind of plays would interest actors in prison. What kind of plays could they understand? What could they carry off with only the simplest props and costumes?
Mrs. Wilcox, a petite woman whose white pixie cut and owlish glasses gave her the air of a perpetual grad student, said a friend suggested Shakespeare.
"I immediately said, 'Hamlet,'" she recalled in a Post-Dispatch interview in 2014, when she stepped down from PPA. Christopher Limber succeeded her.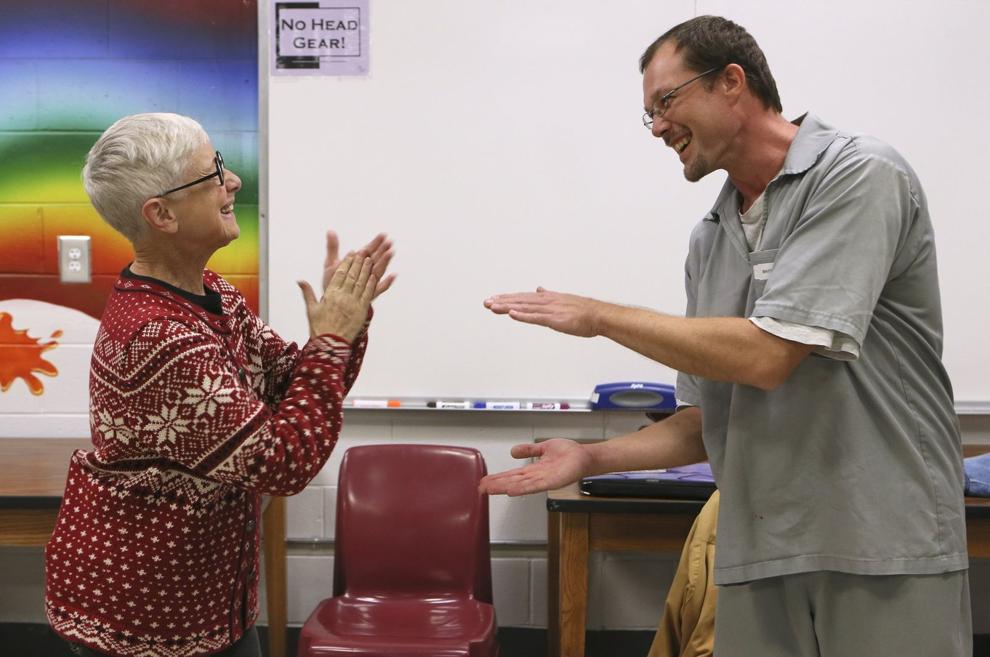 True, she acknowledged, many of the performers had never read Shakespeare, or much of anything.
On the other hand, she asked, how often can you stage a play about murder with actors who have personal experience with that crime? Or with a performer who feels that his bad decisions have reduced him to a "rogue and peasant slave"?
"They understand Shakespeare very well," she said.
Her husband said that an autopsy will be performed in Ontario and that there will be a memorial celebration in St. Louis at some point in the future.