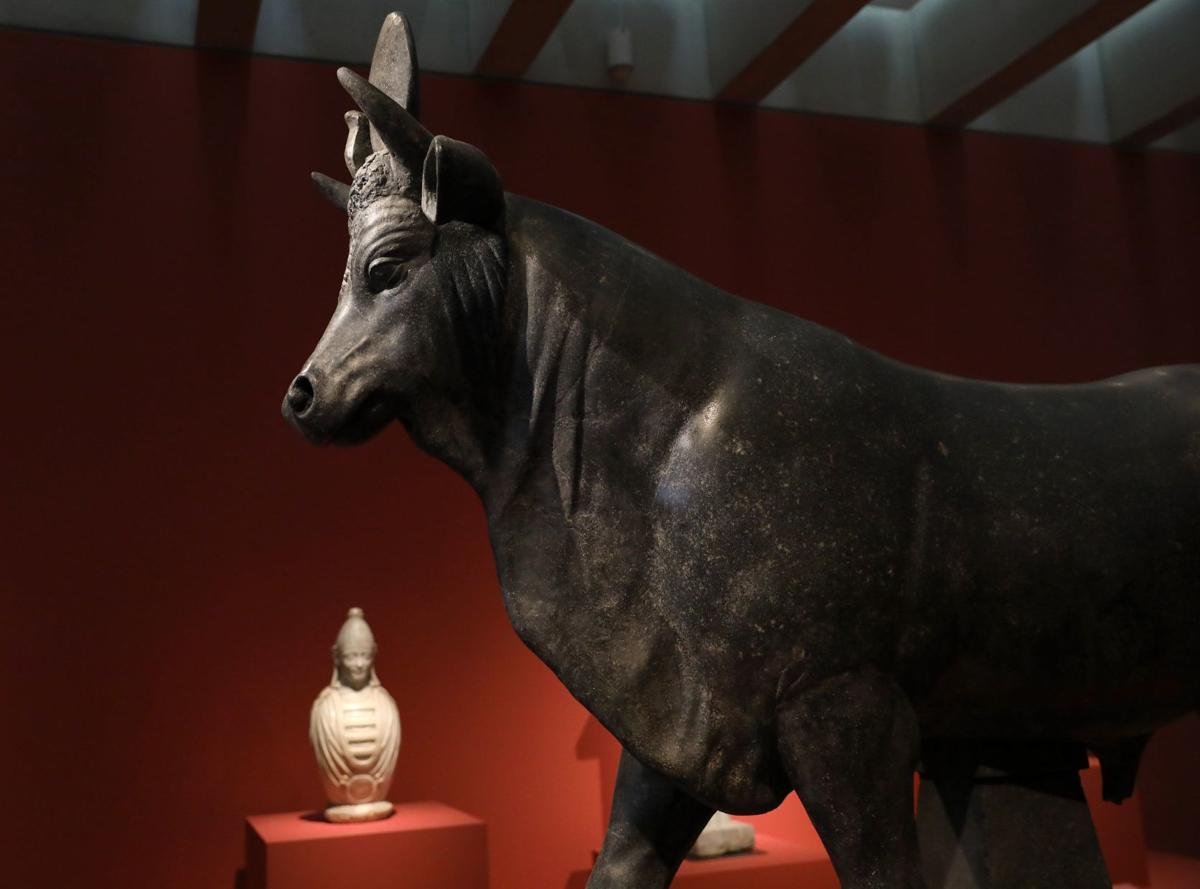 The St. Louis Art Museum is closed today because of a power outage. It will open at 10 a.m. Thursday, says Matthew Hathaway, communications director.
In more lively news, the museum's latest exhibit was its most popular in five years.
 "Sunken Cities: Egypt's Lost Worlds," which closed Sunday, made its North American premiere in St. Louis. The museum had set a goal of 100,000 visitors to see the ancient items, many pulled up from the sea.
The attendance goal was surpassed in July, and the exhibit went on to be "the best-attended exhibition since the museum relocated its main exhibition galleries to the new East Building in 2013," Hathaway said in a press release.
The news included this statement from the museum's director, Brent R. Benjamin: "This exhibition brought St. Louisans to the museum as well as many new visitors from across the region, and it gave them the opportunity to rediscover great works of art from a culture different and distant from our own. I look forward to welcoming them for future exhibitions and in the collection galleries in the years to come."
The artwork, some tiny but other giant, is being moved out this week for its next stop, the Minneapolis Institute of Art. (Perhaps one of the 17-foot statues knocked out the electricity on its way out?)
The museum's next ticketed exhibition is "Graphic Revolution: American Prints 1960 to Now," which opens Nov. 11.
The museum also notes that part of Fine Arts Drive and both Art Hill parking lots will close at 6 a.m. Friday for the Great Forest Park Balloon Race. The museum and its parking garage will be open from 10 a.m. to 3 pm. both Friday and Saturday. On Saturday, part of the Art Hill parking lots and part of Fine Arts Drive will remain closed.
On Sunday, the museum will be open from 10 a.m. to 5 p.m. and Fine Arts Drive will be open. The outdoor lots remain closed.