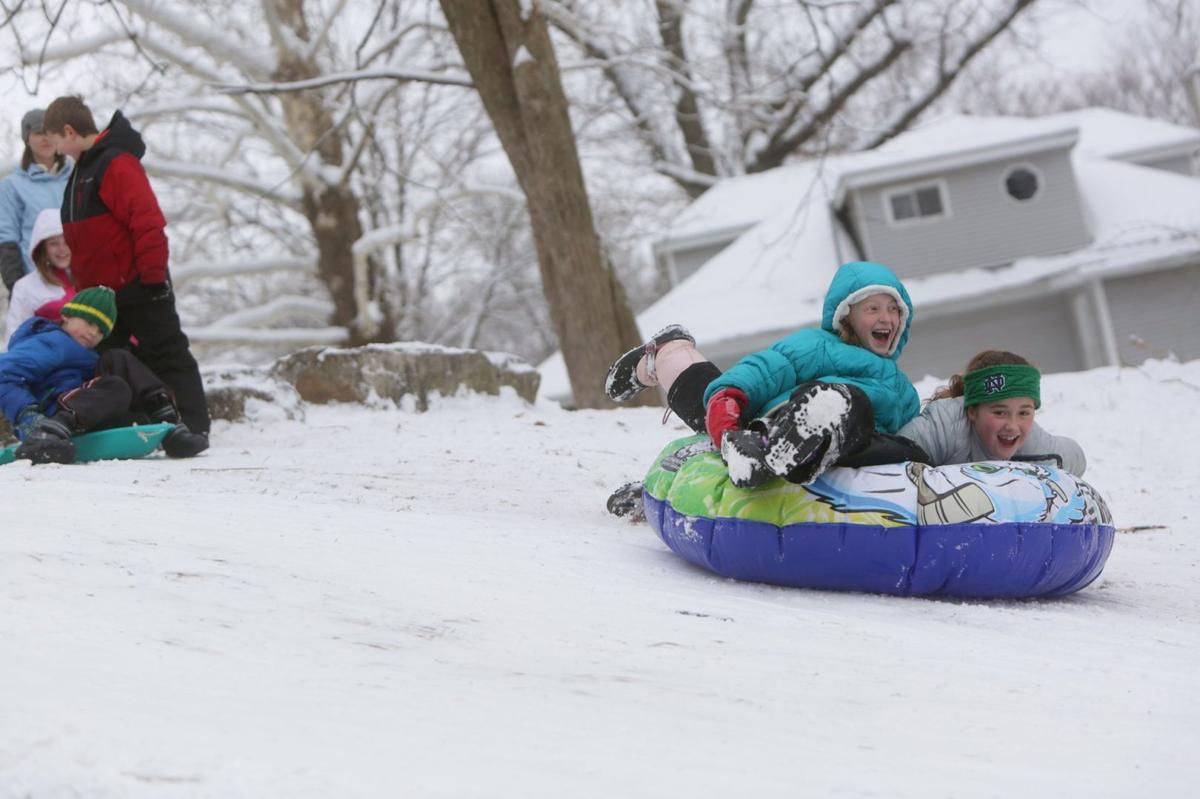 The season's first snowfall is expected to arrive in St. Louis late Saturday afternoon.
Forecasters updated on Friday their prediction of how much accumulation there could be: 1 to 3 inches of snow for much of the St. Louis area, and perhaps some spots getting up to 4 inches between the Interstate 44 and Interstate 70 corridors.
The snow is expected to start in central and northeastern Missouri in the morning Saturday and move east during the afternoon and evening hours, the National Weather Service said.
The snow could arrive late afternoon to early evening on Saturday, anywhere from about 4 to 7 p.m., as rain changes over to snow. Then, snow should taper off around midnight Saturday, forecasters say.
On Thursday, the weather forecasters took a bit more conservative approach and called for 1 to 2 inches of snow, stretching roughly from Columbia, Mo., to Quincy, Ill., and up to a half-inch of snow in parts of the St. Louis area. Lesser amounts of snow would be to the south and east, forecasters had said. Their forecast was updated Friday morning.
During the day Saturday, temperatures should hover in the mid-40s with rain likely. Then as the cold moves in, temperatures could drop to 20 degrees overnight Saturday into Sunday morning. Sunday should be sunny with a high near 24 during the day. Overnight Sunday, the forecast calls for a low of 14.