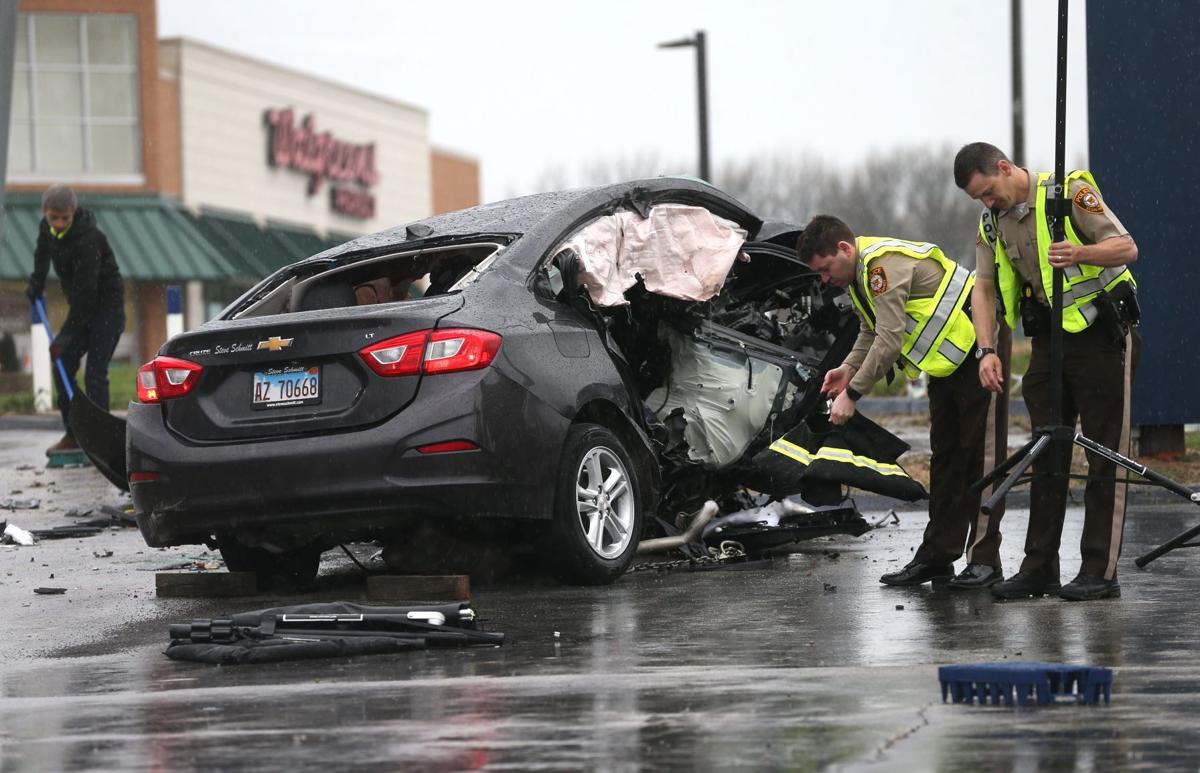 JEFFERSON CITY — Even with fewer people traveling due to the coronavirus pandemic, deaths on Missouri roadways last year were the highest since 2007, according to preliminary figures released Thursday by the state Department of Transportation.
MoDOT said 989 people died in traffic crashes last year, up 12% from 2019, when 881 people died.
Included in the total were 126 pedestrians — the most pedestrian deaths the state has recorded, according to MoDOT.
In the St. Louis region, made up of St. Louis, St. Louis County, St. Charles County, Franklin County and Jefferson County, there were 261 fatalities last year. That is up from 230 two years ago — a 13% increase, according to the preliminary state figures.
Missouri wasn't alone in facing deadlier roadways last year. The National Highway Traffic Safety Administration last month estimated that traffic fatalities nationwide increased 4.6% during the first nine months of 2020.
Authorities blamed the increase on risky driving behavior that developed when there were few vehicles on the road early in the pandemic.
"Preliminary data tells us that during the national health emergency, fewer Americans drove, but those who did took more risks and had more fatal crashes," the safety agency said in a letter addressed to the nation's drivers.
Missouri officials, in a news release Thursday, didn't explicitly blame riskier pandemic behaviors on the increase. But they mentioned "notable increases" in unbuckled and speed-related fatalities at the same time there was less traffic.
MoDOT said unbuckled and speed-related fatalities increased 25% compared with 2019.
"The pandemic reminded us even if a large portion of vehicles are removed from the roadways, poor driving behaviors still have significant and often deadly consequences," Nicole Hood, MoDOT state highway safety and traffic engineer, said in a statement.
Hood also touted a new initiative to reduce traffic deaths to zero called "Show-Me Zero, Driving Missouri Toward Safer Roads."
The plan highlights four "focus areas to help turn the tide," including occupant protection, distracted driving, speed and aggressive driving, and impaired driving.
"Buckle up. Put the phone down. Slow down. Drive sober," the news release says.
"Ultimately, our success will be dependent upon everyone's willingness to take personal responsibility for safely using the transportation system and demanding others do the same," Hood said.
MoDOT said 67% of drivers and passengers who died in 2020 were unbuckled; 389 people died in crashes "involving excessive speed or driving too fast for conditions," the news release said.
Traffic deaths rose 0.6% during the first-quarter of 2020, but they fell 1.1% in the second quarter as coronavirus shutdowns restricted movement. Fatalities spiked 13.1% from July through September, the agency said.
"We think the big culprit is speeding," Jonathan Adkins, executive director of the Governors Highway Safety Association, said last month. Early in the pandemic, drivers found open roads and drove faster. The behavior continued even as traffic volumes recovered, Adkins said.
The Associated Press contributed to this report.