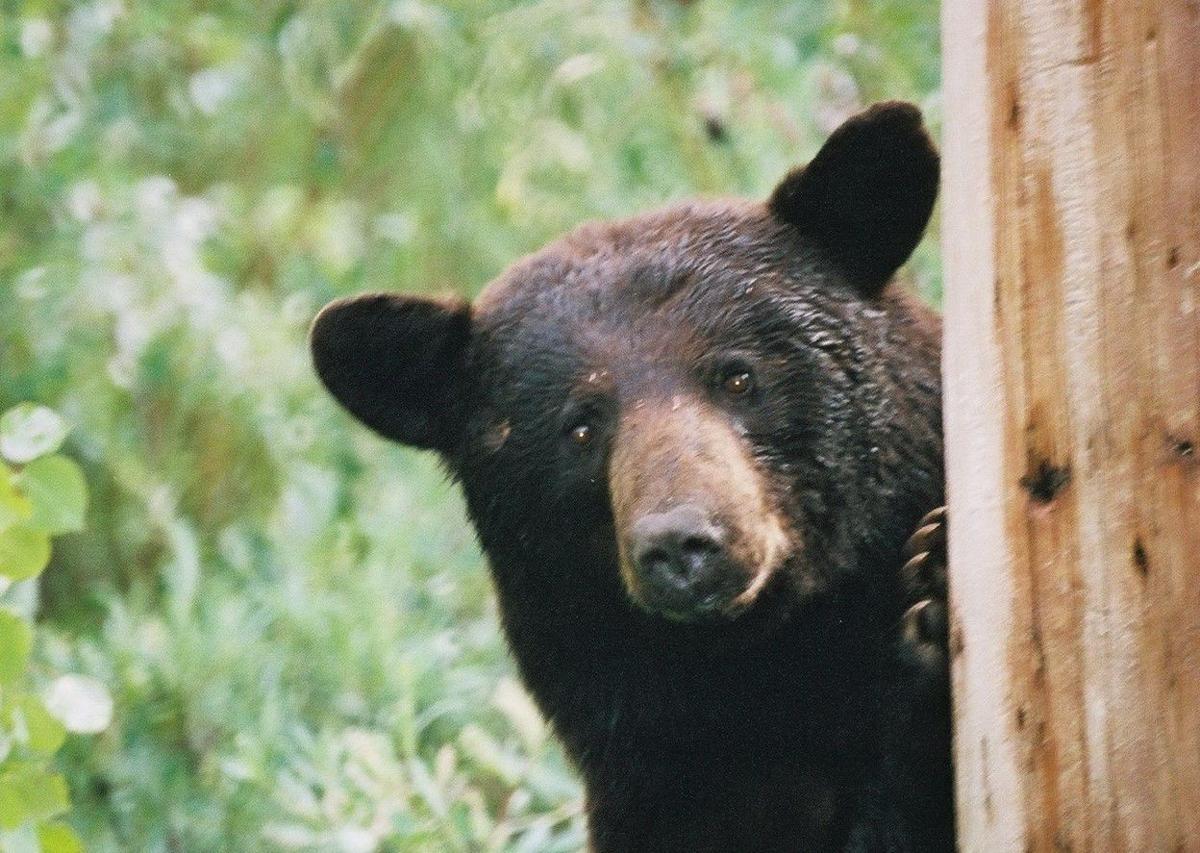 JEFFERSON CITY — Missouri's four-member Conservation Commission on Friday unanimously approved a framework for a state black bear hunt, the first since the founding of the Department of Conservation in the 1930s.
The framework voted on Friday restricts black bear hunting to Missouri residents and limits the hunt to southern Missouri, according to a news release.
Department of Conservation staff will present proposed permit and hunting quotas next spring for the hunt set for October 2021. Hunters will be able to apply for permits in May, the release said.
Permit applications will cost $10, with winners determined by July 1 through a random draw. Permits will cost $25. The department is reserving 10% of permits for qualified landowners, the release said.
Joe Jerek, spokesman for the Department of Conservation, said only solitary bears will be allowed to be hunted. Bears younger than a year stay with their mothers, he said.
"Bears may not be disturbed, pushed, harassed, or taken from a den," the news release said. "Only lone black bears may be taken. Hunters may not take bears that are known to be in the presence of others bears, including female black bears with cubs."
Kitty Block, president and CEO of the Humane Society of the United States, said Friday the only group that will benefit from the hunt will be trophy hunters. She said the state was disregarding comments from the majority in order to accommodate a small percentage of people who hunt for "heads, hides or for bragging rights."
"It is shameful that the MDC and the commission chose to pander to these special interests, while ignoring the interests of the animals and the wishes of the state's residents," she said in a blog post.
The state's release said there are between 540 and 840 bears in the state, and that officials believe the population is growing at 9% each year.
Earlier this year, one comment among the thousands of public comments the state received, criticized the department's fuzzy population estimate.
"540 or 840 bears, which is it?" wrote Charles Hughes, of Linn Creek, Missouri. "I don't think you should be harvesting bears until you have a real count."
"Please DO NOT KILL THE BEARS," wrote Michael Lazar of Gladstone, Missouri. "It sickens me that trophy hunters are the only ones that will get to see — and destroy — these creatures for a few bucks for a license."